We love to travel, but sometimes we might be reluctant in going in a given country or city as that place might be too expensive. But, while traveling – and even from reading various articles – I realized that there are some free things we can do anywhere in the world. Sounds surprising to hear that there might be a universal "recipe"? Well, please tell me if you didn't find these opportunities in the countries or cities you visited.
Parks
Bigger or smaller, any city has them: the parks. And they are all perfect for a break while taking long walks or to relax and enjoy them for themselves. Many have great flower arrangements, even special statues – Jardins de Tuilleries in Paris, Herastrau, Cismigiu (only two of the parks in Bucharest) and so on. Each city has them and they are a not to miss attraction, as well as a free one!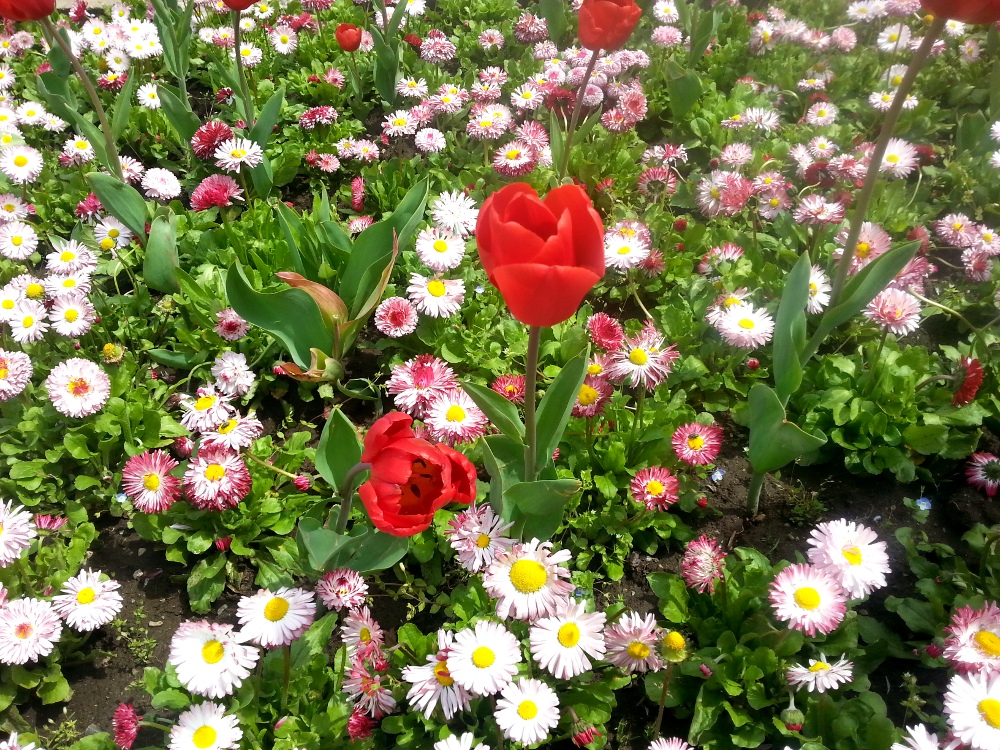 Free concerts, exhibitions, events
Especially during the summer season, travelers and tourists have the chance to enjoy some really interesting concerts in open spaces – parks or dedicated places. Such free concerts can be found on the local sites with spare time activities – and almost all the famous cities (and not only them) have such websites with versions available in English as well. Or you can ask the people from where you stay (hotel, hostel, etc.)
You might even see opera in open spaces, pop, rock, and many other concerts. Also, you might be lucky enough to be able to go to free exhibitions – many galleries host such art exhibitions and, even if you won't buy something, you can still get better acquainted with the local artists.
Many cities have also big events or fairs in open spaces – I know of some on the river of the Danube in Vienna, but there are also fashion shows with free entrance in Paris (you have to book your place, but it is free – famous shopping galleries are housing them). So, you see? There are many options, you just have to make a little time before visiting a place to check out the available events and make the proper arrangements (booking places, announce your participation etc.)
Museums – either no tax, or free admission in different days
Almost all of the most famous museums across the globe can be visited for free. Did you know that? Yes, it is true!
There are two possibilities: free all year long or free on special occasions.
Therefore, I can only recommend you to check in advance and see when the museums that you would like to visit are open for free. I posted here an article with 25 of the best museums and galleries in London that can be visited for free.
Check online, regardless of the city you'll go visit, to see when the museums that interest you have free admission: in France, you can go for free in one of the first days of the weekend – each month – and many countries have this system (some offer free visitation during week days as well).
Don't forget about the "white night of the museums" – one of the interesting initiatives going popular in more and more countries – a night a year when museums can be visited for free, even if you normally have to pay to visit them. Yes, there are many ways to save money for a holiday, as they are to save while traveling.
Walks
Strolling along the city is one of the most interesting things a person can do: discovering a place on foot, going off the beaten path, but also seeing famous landmarks, breathing the fresh air, getting in touch with the locals.
Free attractions
Almost any city has various attractions that can be visited for free, such as memorial houses, smaller museums, cemeteries where famous people are buried or famous cemeteries for themselves – see The Merry Cemetery in Sapanta -, churches, cathedrals and more.
Free landmarks
Some of the famous landmarks do offer paid options – for instance, to see Paris from the Eiffel Tower you have to pay. But you don't have to pay to get closer to the Eiffel Tower, to see it. And it is the same with many other landmarks all over the world. Take advantage of this opportunity and, even if you don't see the interior of a palace or castle, or a famous monument, at least see it in person, now only in photos. It would be, for instance, sad to miss the Brandenburg Gate in Berlin or Ankeruhr (Anchor Clock) – the public clock with human figures in Vienna and many other similar places.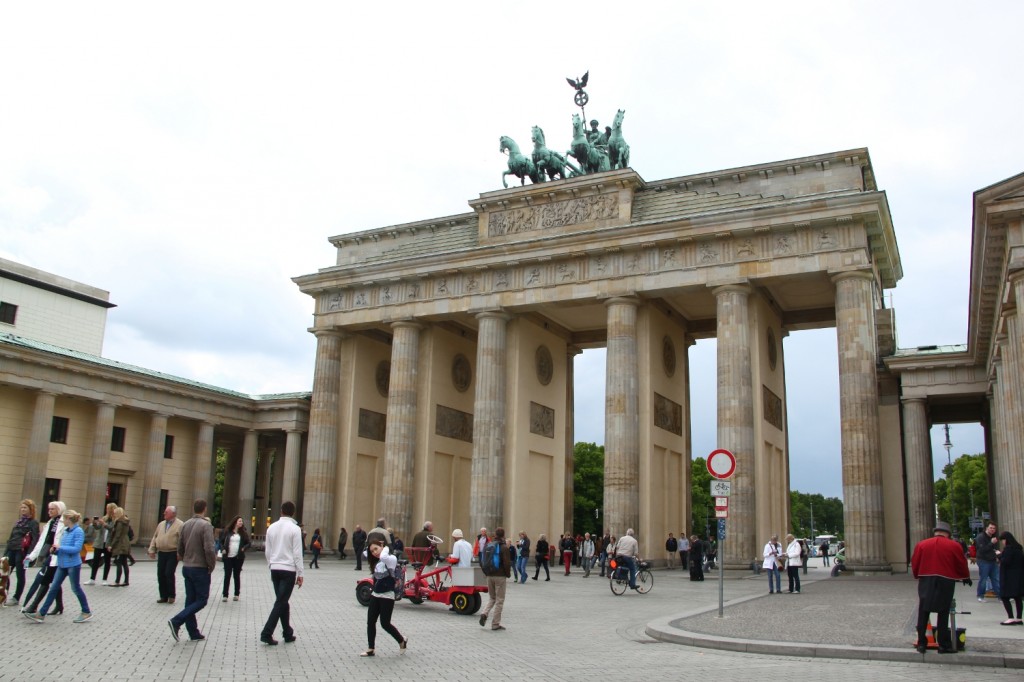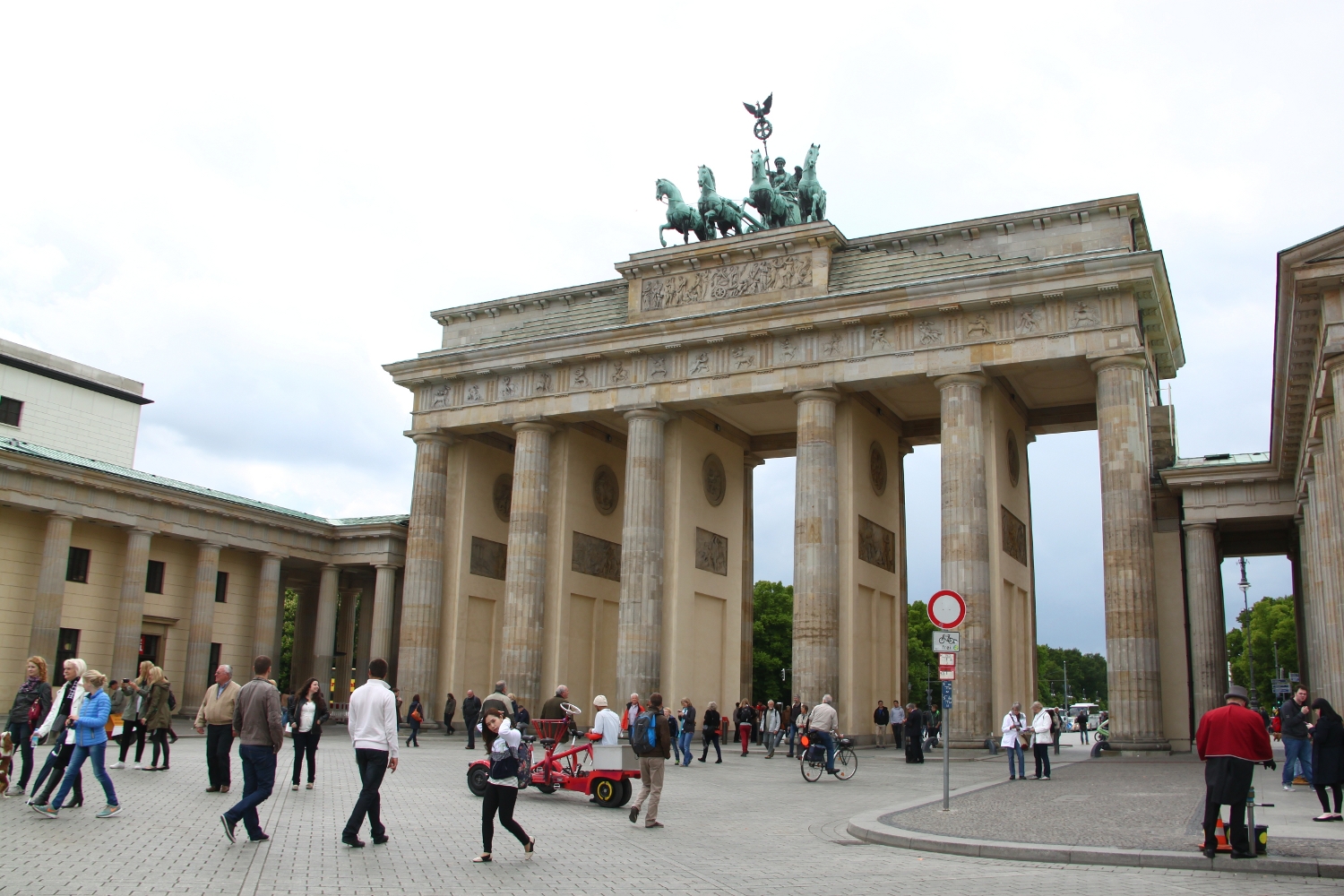 Window-shopping
Yes, I know, this means you don't actually buy something, but you can have a closer look to famous shops, regardless of what they sell. From bookshops to clothing shops, they can all offer you something special, sometimes the building in which they can be found being an attraction by itself (a special galleria, a wonderful bookshop and so on.)
Local markets
Many people love to go to local markets, for shopping or just to see how they are. From flower to fish markets and bazaars, even if you don't buy, you can get a glimpse of the local culture, see beautiful flowers, fresh fish and so on – depending on the market.
These are the attractions I think are common to any city in the world – given that they have the specific places (museums, galleries etc.). What would you add to this list of free things available worldwide?