A lot of people love the idea of spending their vacation under the stars, enjoying the great outdoors and camping in a tent. However, most people don't want to deal with the work that comes with it. In the modern world, life has been made incredibly easy. Pulling yourself out of your comfort zone can often seem like a bad idea for a vacation. But, in reality, camping doesn't have to lack the luxuries you're used to, and it doesn't have to be uncomfortable, either. Thanks to a popular new trend, called Glamping, you can now satisfy both your camping and comfort need all in the same trip.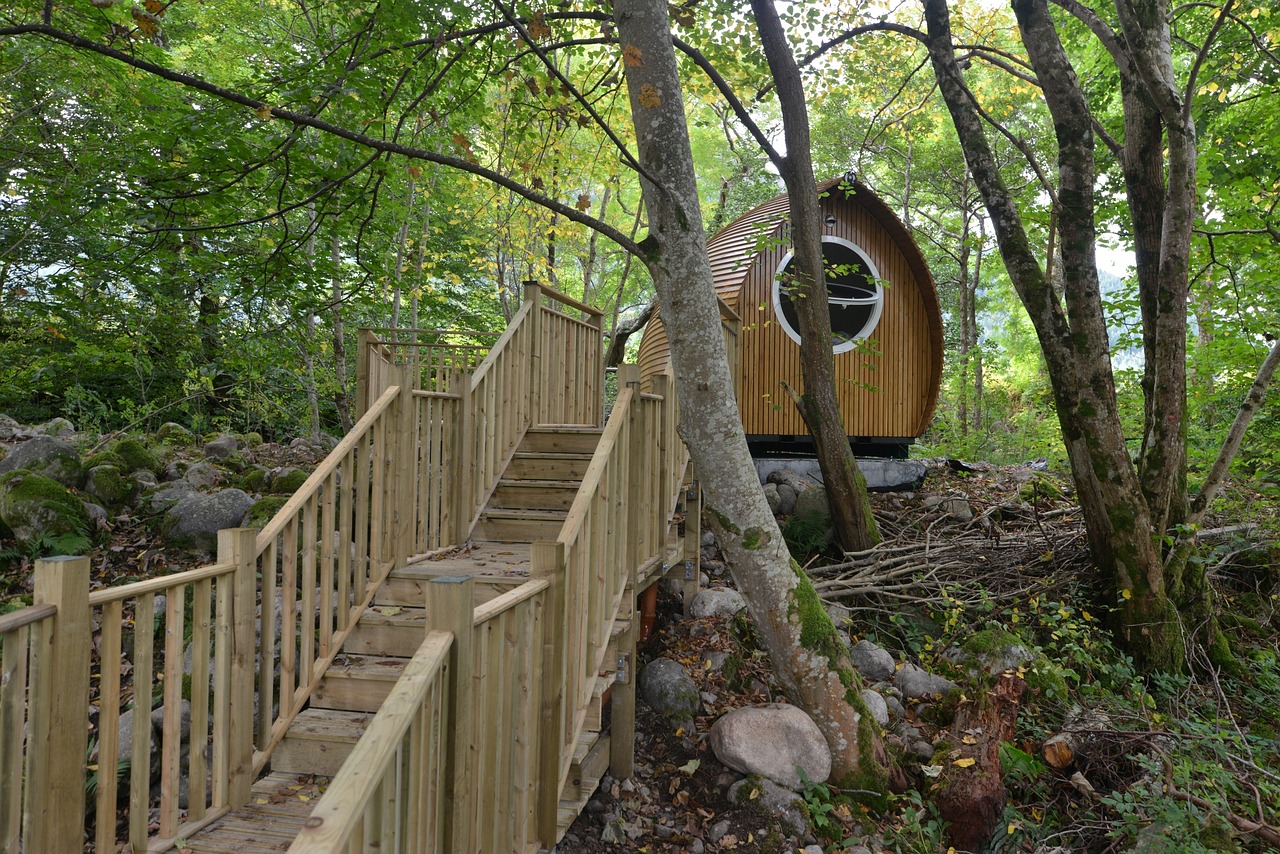 Image from Pixabay
What Is It?
Glamping is very similar to ordinary camping, as you will be staying in a tent or small hut, and spending most of your time outside. But, instead of dealing with the elements, you'll be enjoying all of the usual mod-cons you have at home. In some cases, your Glamping experience could be even better than your average living, with a lot of these sites being very high-end. Below, you'll find some examples of the best places you can take part in this sort of vacation in the US.
You'll also have to think about the little essentials. On a trip like this, it's wise to take plenty of clothing with you, along with protection from the sun like hats, sunglasses, and sun cream. You can buy Thermo Boutique flasks online, along with a host of other tools to make your camping life easier, as well. Your Glampsite is unlikely to provide these resources to you, especially if it's a budget option. But, if you're unsure, you can have a look at their website to see what they recommend bringing along.
The Best Locations (in the US)

For lovers of the sun, you need to look no further than California. At the Beach Canyon site, you will yourself spending your vacation living in a decked out tipi, with hot food, water, electricity, and WiFi on tap. The Beach Canyon also has excellent access to the beach, along with being located in the popular Topanga Canyon national park, giving you entry to a nature lover's paradise.
Hawaii has long been one of the most popular tourist hotspots in the US. Providing its guests with beautiful beaches, year-round sun, and some of the best food on the continent, you'll never look back on a stay at a place like the Hawaiian Journeys resort. Spending your stay in a yurt, you will have views of over 20 miles of pristine coastline. Along with this, you will also get the chance to experience the Volcano National Park, as well as the rich culture this small island has to offer.
Finally, for those looking for friendly faces and good weather on their vacation, there aren't many states better than Texas. The Texas Bell Glampsite is much smaller than the others on this list. Offering a single tent, this venue is designed for people looking for a very personal stay, guaranteeing that every guest will feel welcome. Texas itself has loads for you to see and do, from its natural countryside to its bustling cities, but its real charm comes from the people living there.
This post should inspire you to start your camping adventure when you don't want to deal with the icky side of things or the difficulty that comes with it. Glamping has become hugely popular over the last few years. And, as time goes on, you can expect to see more and more places like this opening their doors.