(updated 2020)
Dubai is famous across the globe, and that's no surprise considering what it has to offer to its visitors. Here is a complete travel guide to Dubai written by Meghna and Pushkaraj, Indian expats based in Dubai, who share their travels on Trailing Abroad.
This guide is part of the free travel guides series on this blog. This local's guide to Dubai includes the famous attractions in Dubai, off the beaten path things to see and do in Dubai, where to eat and where to stay in Dubai, and some travel tips for Dubai. Coming from locals, these are an excellent source for everyone interested in planning a trip to Dubai. So use this travel guide to Dubai when creating your travel itinerary!
The local's guide to Dubai
Located on the coast of the Persian Gulf, Dubai is the ideal Middle Eastern fantasy with a progressive and futuristic approach.
Boasting of one of the busiest airports in the world, Dubai has been blessed with a strategic location and is a transit hub for travelers traversing the globe.
In a span of fewer than 50 years, Dubai has made an impressive mark in the world and is constantly in the top five destinations frequented by tourists every year.
Traditionally, an arid land with pearl diving and fishing as the predominant occupations, Dubai is now a business hub for multi-national companies and a hot spot for tourists.
One of the striking things about this city is that it thrives despite its immense diversity and uses it to its advantage. A city which houses way more expatriates than locals (ratio being 8:1) is surprisingly safe, clean and relatively green as well!
This tiny wonder is power-packed and has a plethora to offer in terms of unique experiences and cultural exchange. Creative concepts and record-breaking abilities come naturally to this city which often aims to achieve the unthinkable.
It is a city where flying cars, twisting towers, and robot policemen are a reality! So without much ado, let's get to what you should cover during your visit to Dubai.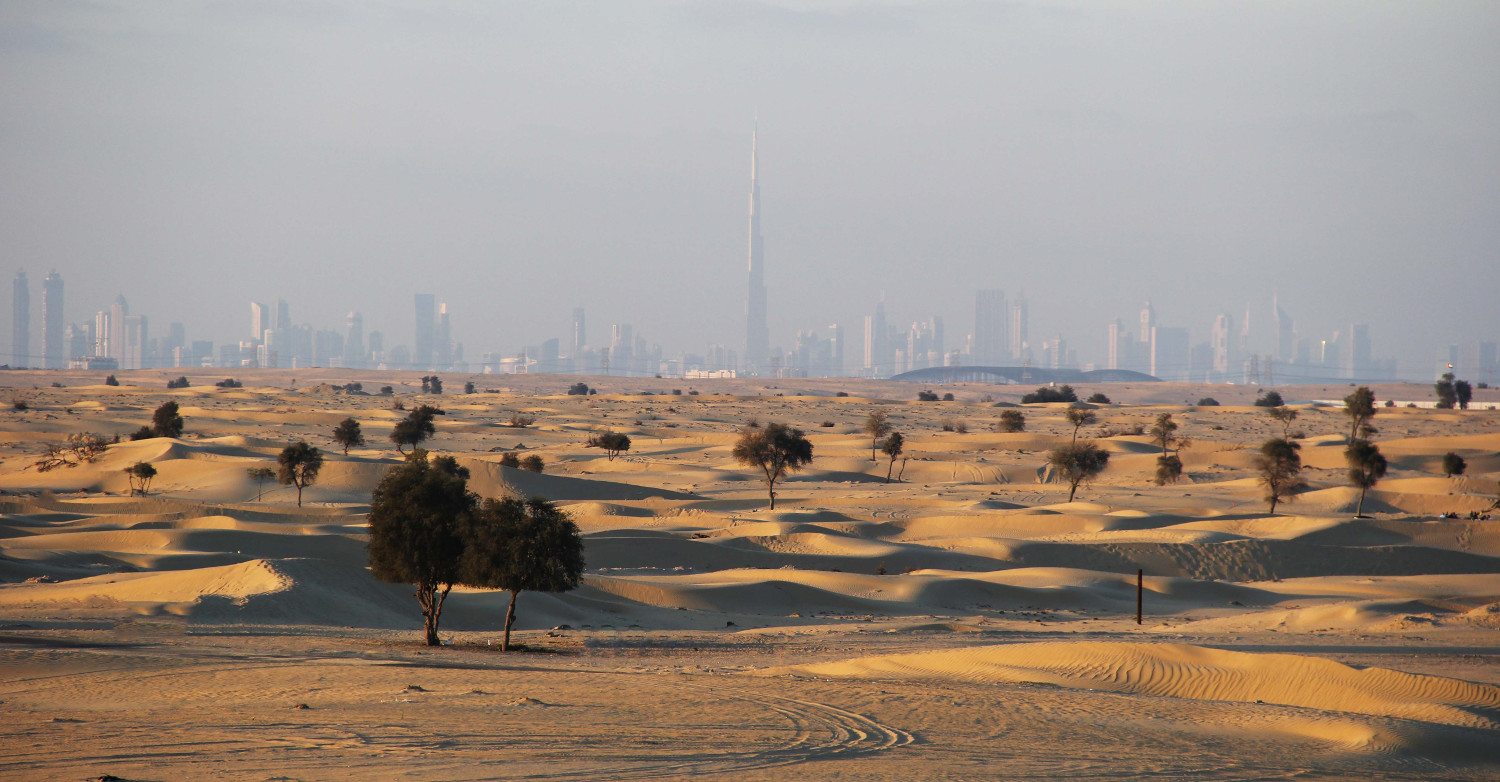 Famous landmarks and places to visit in Dubai
Famous tourist attractions in Dubai
There are numerous things to do in Dubai and wonderful places to see. Use this Dubai city guide to discover both the famous tourist attractions in Dubai and the lesser-known places to see in Dubai. Let's start the Dubai sightseeing with the popular Dubai landmarks.
1. Burj Khalifa
No points for guessing why a trip to Dubai would be incomplete without visiting the tallest tower in the world. Sunset is the best time to catch iconic views of the city from the viewing deck located on the 148th floor.
However, being the highest viewing deck and a peak time to visit, you may want to settle for the lower viewing deck and another time to make the experience pocket-friendly.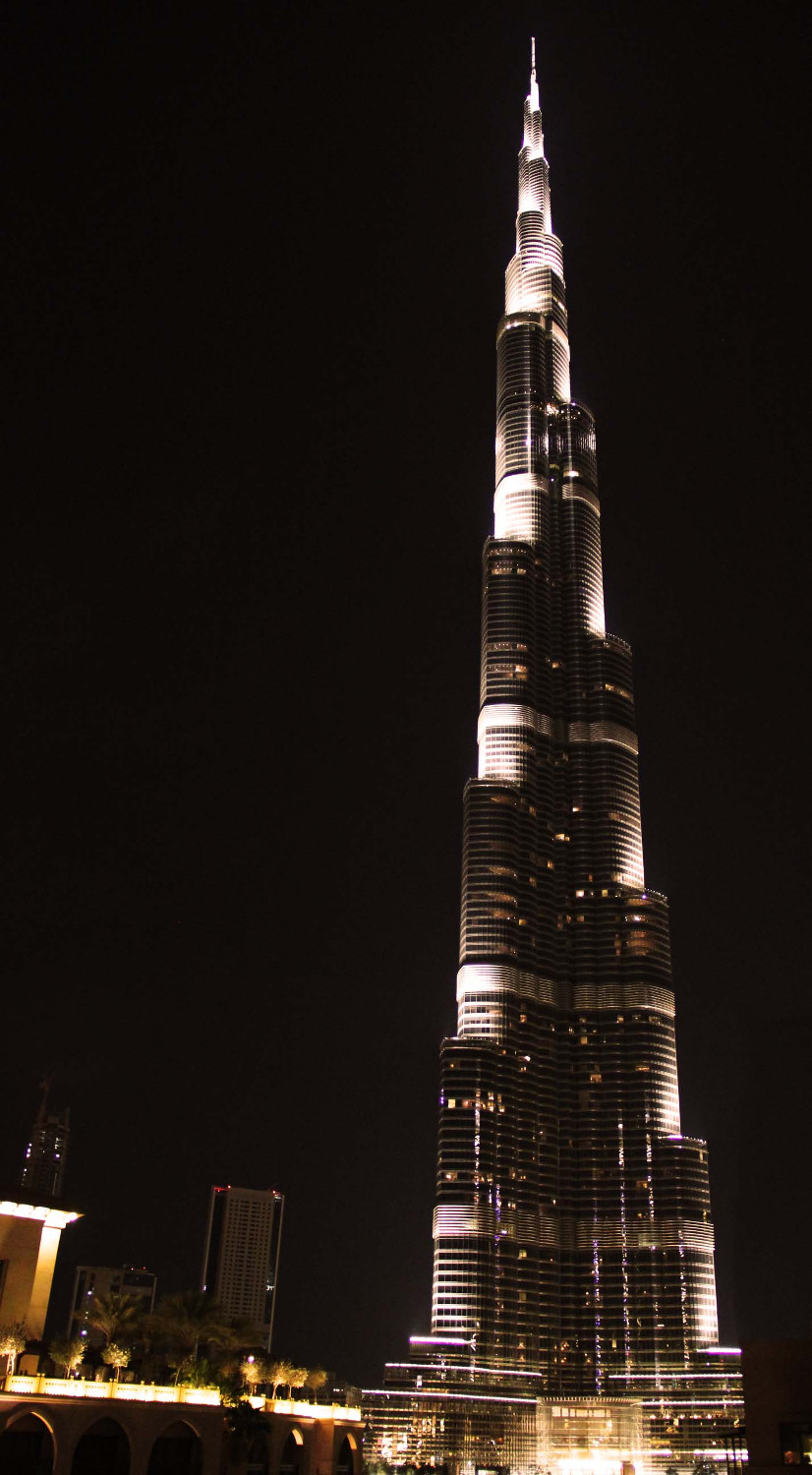 2. Burj Al Arab
This iconic sail-shaped hotel stands tall on an artificial island and is one of the most 'Instagrammed' hotel all over. Touted as one of the most luxurious hotels of the world, Burj Al Arab is a sight to behold.
Based on your budget, choose between staying at the hotel, visiting for a cup of coffee or admiring the views from Umm Suqeim beach adjacent to it.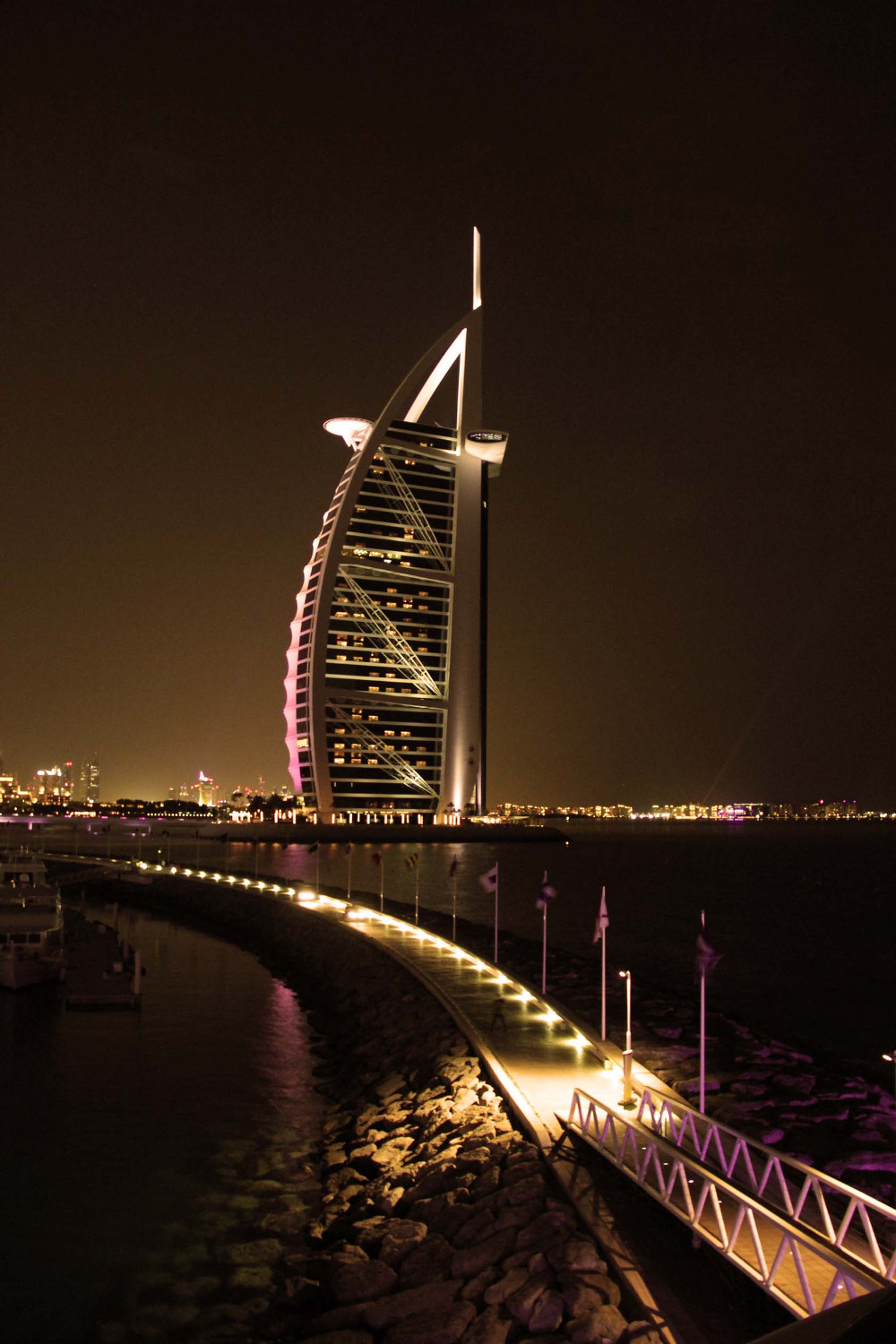 3. Dubai Mall
Dubai is a city full of many unique malls and a visit to one of them is a must to complete your Dubai trip. However, if you can only fit one mall in your Dubai itinerary, we'd say make it Dubai Mall.
The world's largest mall also houses the world's biggest aquarium, the world's largest choreographed fountain and is a neighbor to the world's tallest tower. Phew. That's a lot of world records in a single place – and you can easily see why I'm recommending it in this insider's guide to Dubai.
After visiting Dubai Mall, if you have an extra hour at hand, do visit one of the restaurants in Souk Al Bahar to end your evening in the most memorable way.
4. Madinat Jumeirah
Still wondering what is there to do in Dubai?
One of our favourite places in Dubai, Madinat Jumeirah is captivating, glamourous and exciting. Designed to looks like a traditional Arab town, this five-star resort is the largest resort in the country.
Complete with a heritage 'souq' (market), jaw-dropping views of Burj Al Arab as well as fantastic restaurants and lively pubs, Madinat Jumeirah translates to an evening very well spent.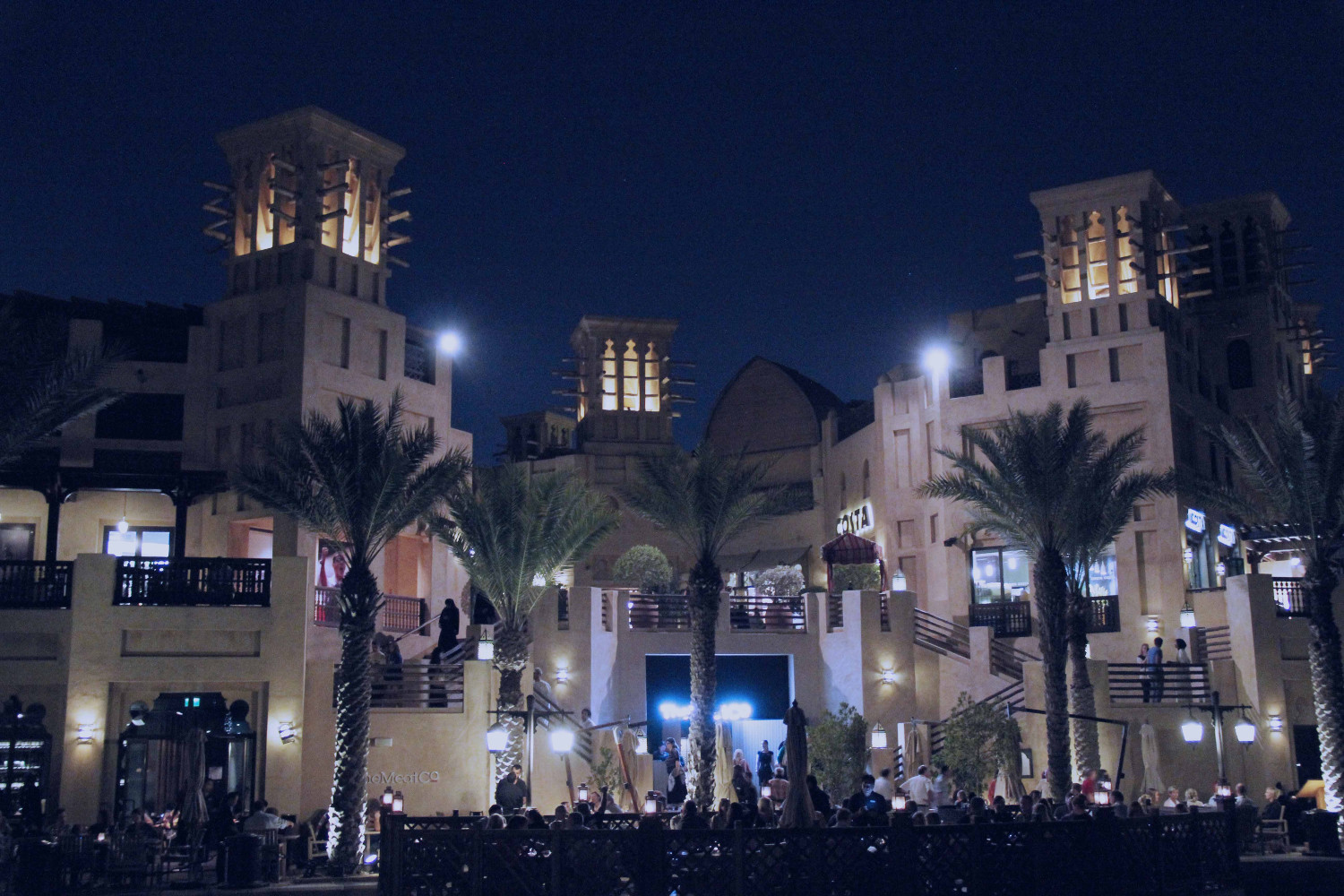 5. The Walk, Jumeirah Beach Residences and Dubai Marina
As the name suggests, The Walk is an approximately 2 kilometers long pathway with the beach on one side and fancy restaurants and cafes on the other.
Complete with a beach mall and lots of street art, The Walk is a nice place to spend the day at. It is the perfect getaway for the entire family with lots of activities to choose from, including a cinema!
A luxurious man-made marina, Dubai Marina is 8-10 minutes drive from the Walk and is a nice spot to view fancy yachts and the impressive Dubai skyline.
As you can see, when you explore Dubai you will find numerous things to do during the day and great places to visit in Dubai at night.
6. Mall of the Emirates
If you have extra time and the energy to visit another mall in Dubai, Mall of the Emirates is a good pick – and another one of the best Dubai points of interest.
Well known for the indoor snow park and ski, Mall of the Emirates offers the experience of getting up close and personal with penguins. Certainly something that children will look forward to – yes, this is one of the popular Dubai attractions for kids.
7. Palm Jumeirah and Atlantis Hotel
The world's largest man-made island, this archipelago is designed to look like a palm tree when viewed from above and is a must-see when visiting Dubai, so it's not surprising that it is next on this Dubai tourist guide.
You can choose to relax at one of the numerous hotels and resorts in the Palm or you may fancy a ride on the Palm Monorail. The famous Atlantis Hotel is also located on the Palm and houses Aquaventure, a fun-filled water park.
8. Kite Beach
If when planning your Dubai trip you want to include beaches, then rest assured that Dubai has many wonderful such places! One of the nicest Dubai beaches, Kite Beach is the place to spend an action-packed day at.
With exciting food trucks, kite surfing, soap football and a host of other water sports and activities happening all the time, this is not your typical beach to just laze around on.
Cultural Attractions in Dubai
1. Desert Safari
A visit to Dubai is incomplete without experiencing the desert and its magnanimity. Keep an entire day aside to enjoy a desert safari tour complete with dune bashing, camel riding, bonfire, belly dancing, henna art, and a traditional Arabic barbeque dinner.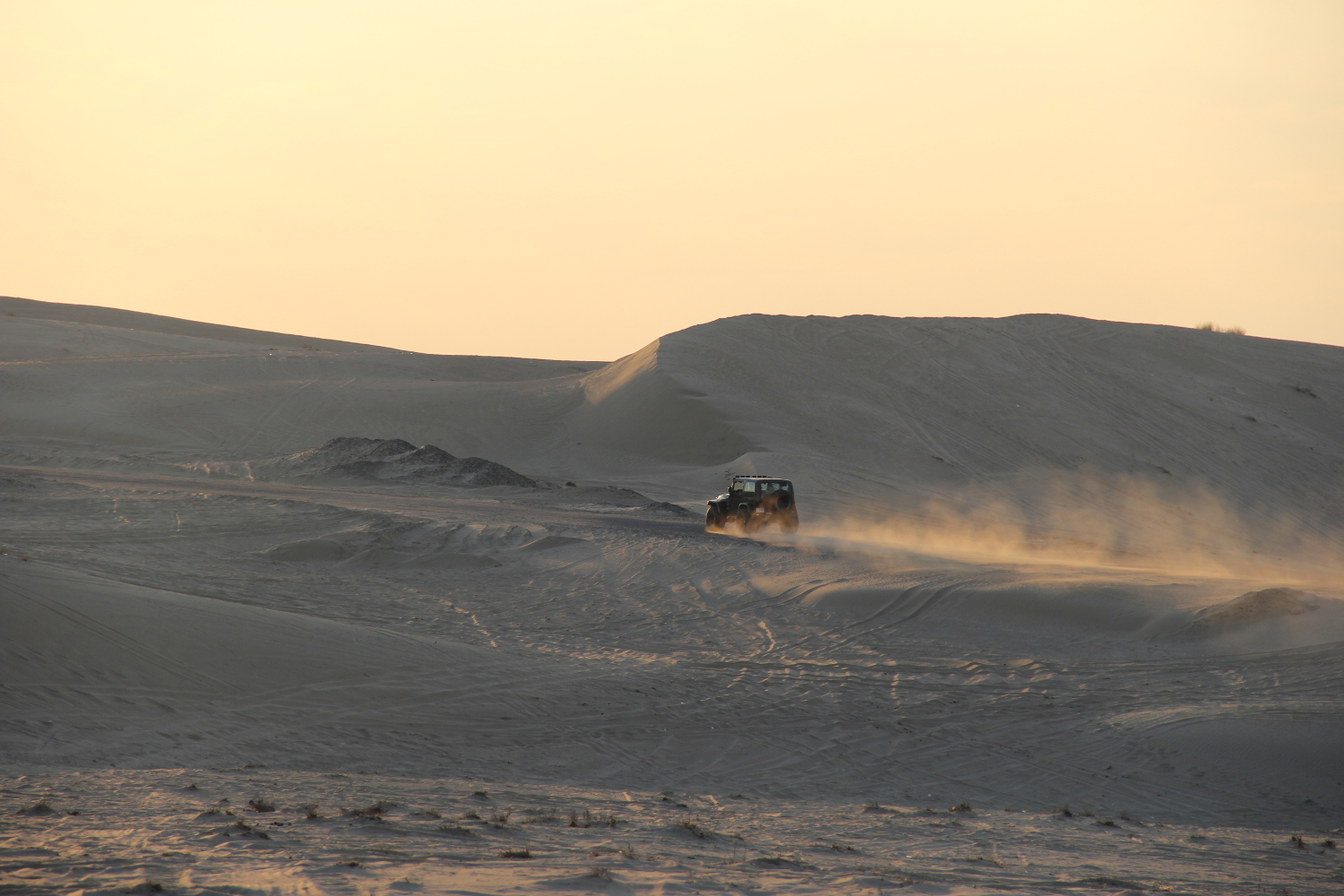 2. Dhow Cruise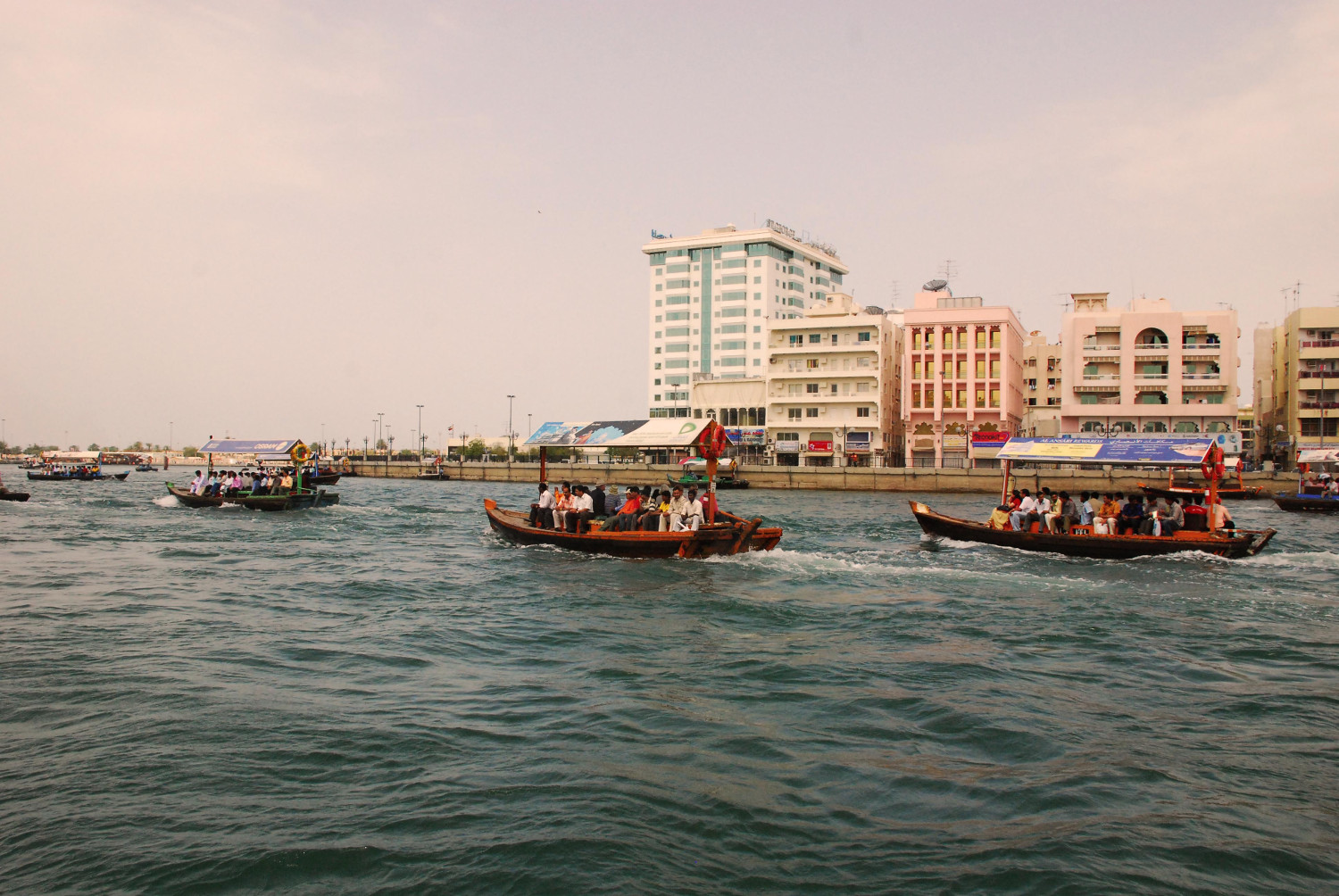 An important mode of sea transport, 'Dhow' is the name given to traditional boats sailing across the Arabian Sea and the Indian Ocean.
A lot of these dhows are now used for tourism purposes in the form of a Dhow cruise.
Typically lasting 2-3 hours, an evening Dhow cruise at the Deira Creek or the Dubai Marina is a culture-rich experience.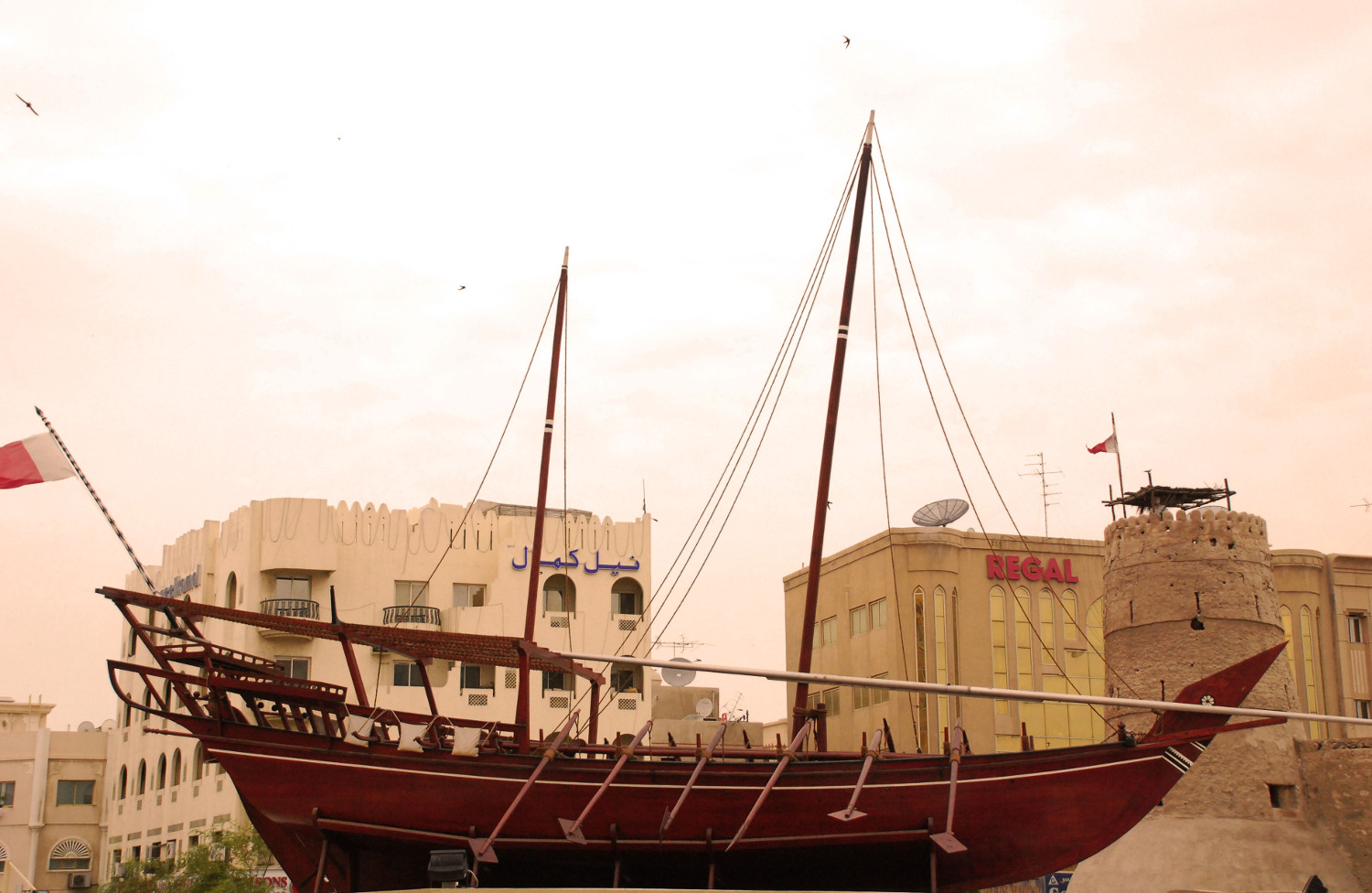 3. Deira Souqs
Deira is a small district in Dubai and is well known for its gold souk, spice souq, and perfume souq. A fascinating visit, this place is a must if you want to see authentic bazaars complete with traditional displays full of colors and aromas.
4. Dubai Museum
The Dubai Museum is located in Bur Dubai and is a good pick to learn a little about the heritage, culture, and traditions of Dubai.
A tour of Dubai museum will take you back in time to what Dubai used to look like years ago and will reflect on the customs prevailing in the local communities.
5. Al Bastakiya
A small area symbolic of 'old Dubai' complete with traditional structures such as forts and windmills is a must visit to get a real feel of Dubai.
This side of Dubai is strikingly different from Downtown Dubai where you'll find skyscrapers replete with glitz and glamour. This is definitely one of the not-to-miss cultural attractions in Dubai.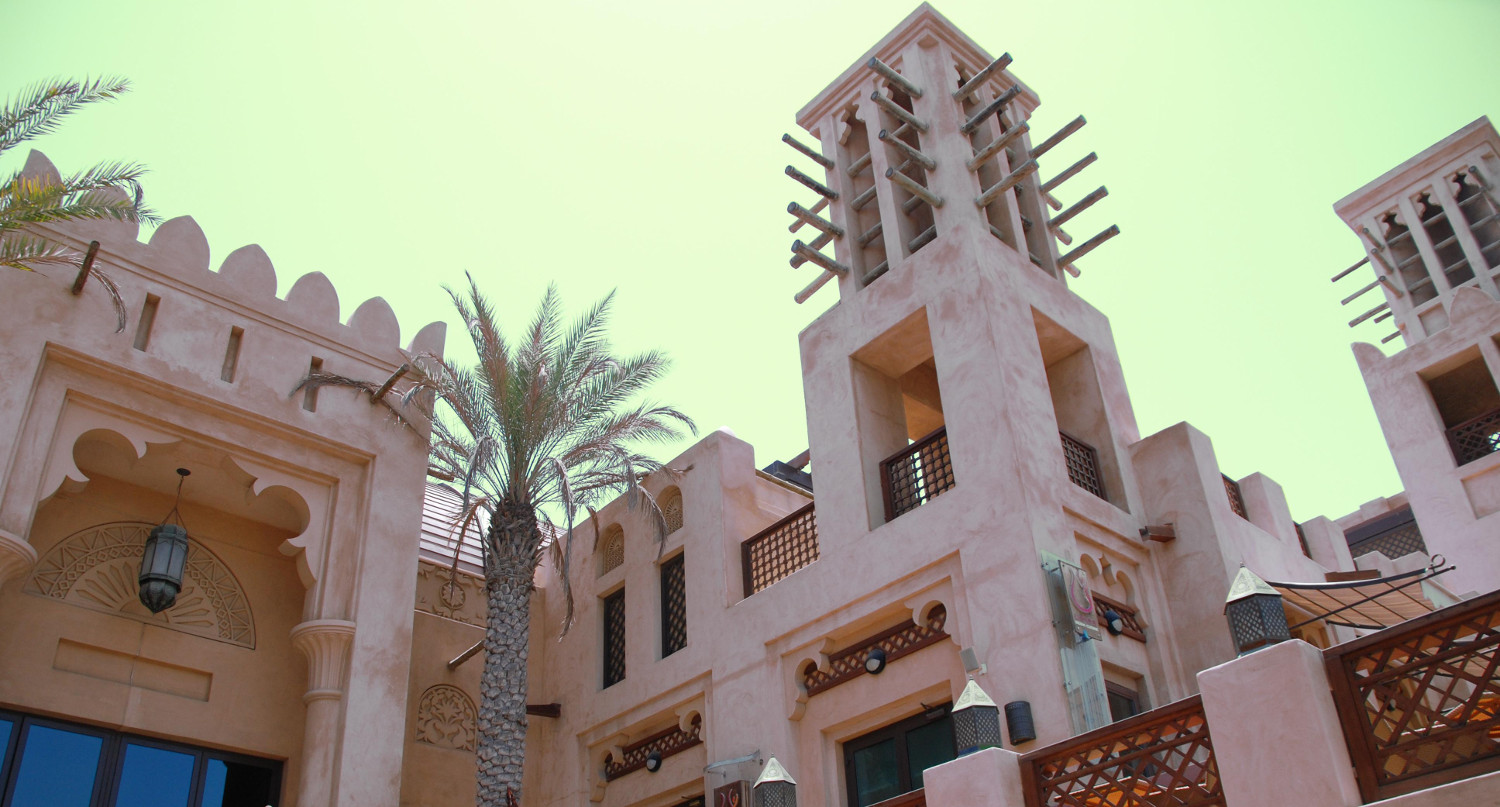 Off the beaten path places in Dubai
As promised, this Dubai guide includes the off the beaten path things to see in Dubai. Make sure you include as many as possible on your Dubai itinerary as they will help you get beyond the famous attractions in Dubai.
1. Sheikh Mohammed Centre for Cultural Understanding (SMCCU)
A brunch at SMCCU is your best bet at meeting the locals and striking conversation with them. With a lovely setting, the brunch experience is a highly rewarding cultural exchange complete with traditional home cooked Arabic food and interior reflecting arts of the Arab world.
2. Al Qudra lakes and desert
A man-made lake in the middle of the desert, Al Qudra is home to hundreds of species of birds and is a lovely place to visit aside from the typical attractions.
Spend the day picnicking in the middle of the desert and camp the night away at Al Qudra lakes and you'll discover why I truly recommend this place in this Dubai travel guide.
3. Ras Al Khor Wildlife Sanctuary
A visit to this wildlife sanctuary is best in the months between November and April to catch a flock of bright pink flamingoes and see them up close.
Ras Al Khor wildlife sanctuary remains on the few places in Dubai that you can visit free of cost. Read this article where we present you the best places to visit in Dubai for free.
4. Visit Hatta
Hatta, an oasis town close to Oman is located on the foothills of the Hajar Mountains. A road trip to Hatta is an experience full of rugged mountains, traditional mud houses, dams, rock pools, and local markets.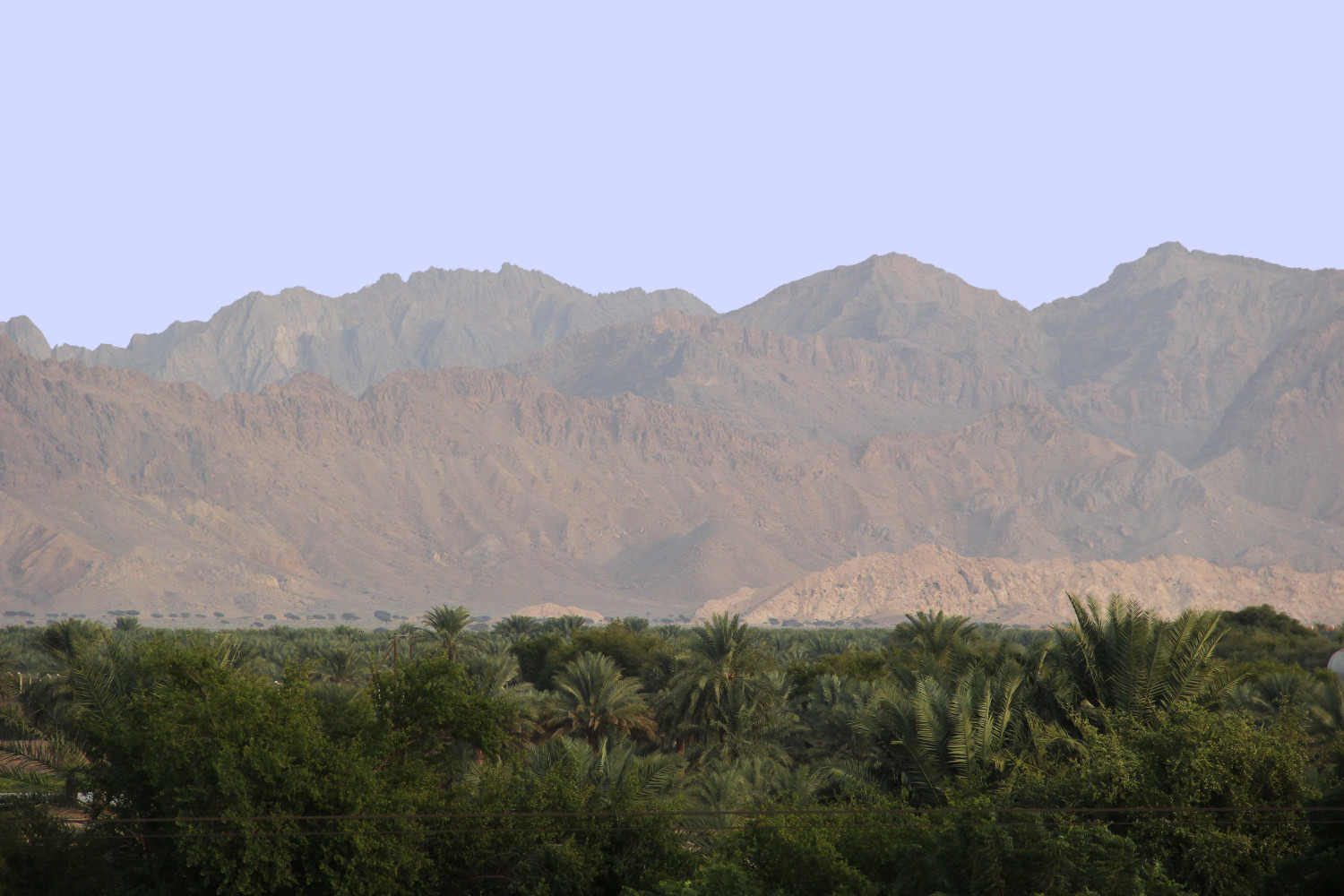 A guide to eating in Dubai
No local's travel guide to Dubai is complete without where to eat recommendations.
Dubai is a haven for foodies and people who love experimenting with their food. Being a multicultural place, Dubai has tons to offer in terms of variety in tastes.
From traditional Emirati dishes to Mexican, Egyptian, Lebanese, Uzbek, Iranian, Indian, Chinese, American, Italian, Peruvian, Asian… (okay, you get the point) – Dubai has it all!
No matter what you choose to eat in Dubai, you must indulge in falafel and shawarma sandwiches served at various roadside cafeterias.
In terms of restaurants, assuming that you'd like to sample Middle Eastern dishes when you're visiting Dubai, the following are our recommendations for flavourful grabs which will leave you wanting more:
1. Reem Al Bawadi (all branches)
2. Eshak Dubai, City Walk 2
3. Al Hallab (all branches)
4. Arz Lebanon (all branches)
5. Arabian tea house restaurant and café, Al Bastakiya
A guide to staying in Dubai
With so many hotels to choose from, we won't be surprised if someday Dubai is declared the city with the maximum number of hotels! Needless to say, you'll be spoilt for choice when you visit Dubai.
To help you out a little, the following is our pick on budget, mid-range, luxury and ultra-luxury stay options.
Do note that hotels prices in Dubai fluctuate immensely based on the travel season and weather conditions.
It is advisable to do your research prior to your visit and look up online for discounts and deals on offer to grab the best prices. So, here's where to stay in Dubai based on your budget and preferences.
Budget accommodation
Known the world over as a luxury travel destination, Dubai does not have a lot to offer when it comes to budget accommodation. Hostel stays are not popular and we always instead recommend booking nights at a hotel apartment instead of a hostel for a budget-friendly yet comfortable travel experience.
Among the hostels, BackPacker Hostel in Al Karama is the most famous and reliable one. In terms of hotel apartments and Airbnb rentals, there is a lot of variety to choose from. We suggest looking at serviced apartments in areas such as Bur Dubai, Al Karama and Deira for the most budget-friendly options.
Mid-range hotels
The following are our suggestions of mid-range hotels in Dubai based on location and services offered:
1. Grand Hyatt Hotel
2. Park Hyatt Dubai
3. Crowne Plaza, Sheikh Zayed Road
4. Roda Al Murooj, Downtown Dubai
5. Rove Hotels (various locations)
Luxury Hotels
The following are our suggestions of luxury hotels in Dubai based on location and services offered:
1. The Westin Dubai Mina Seyahi Beach Resort and Marina
2. Atlantis, The Palm
3. Jumeirah Beach Hotel
4. Anantara The Palm Dubai Resort
5. One&Only The Palm, Dubai
Ultra Luxury Hotels
If you'd like to splurge and indulge in ultra luxury, Dubai is the ultimate place to pamper yourself. Our top picks are:
1. Burj Al Arab
2. Four Seasons Resort, Jumeirah Beach
3. Jumeirah Mina A'Salam – Madinat Jumeirah
Things to know before you visit Dubai
Looking for some Dubai travel advice for your trip? We've got you covered! Read on to discover what you need to know before visiting Dubai – with useful travel tips for visiting Dubai.
Despite being a Muslim country, Dubai is very progressive and liberal in its thoughts as compared to other predominantly Muslim nations in the region.
However, having said that, there are certain cultural and ethical norms which we, as responsible travelers must remember and adhere to.
It is always wise to dress modestly in public places and avoid showing too much skin. Generally, clothing covering shoulders and knees is advisable when visiting malls.
If you're visiting Dubai during the holy month of Ramadan, it is noteworthy that eating and drinking in public is against the law and is a punishable act.
There are a lot of cafes and restaurants open during the day, which serve food inside closed premises not visible to the public at large. Eating respectfully inside these closed doors is allowed.
Another important thing to include in this Dubai guide for tourists is that sexual relationships between unmarried couples are against the law and not permissible.
Public displays of affection are frowned upon and can land you in legal trouble. It is always advisable to behave conservatively in public and refrain from acts which are not permitted by the law of the land.
Swearing, using abusive remarks or gestures, even casually with your own group of friends can land you in trouble if someone reports against it. It is safe to mind your language and actions in public places than repent later on.
Buying alcohol in Dubai is restricted to residents holding a valid alcohol permit. For tourists and travelers, a cost-effective option is to purchase alcohol from the Dubai Duty Free.
Otherwise, alcohol can be purchased and consumed at licensed bars, hotels and pubs in Dubai. Drunk driving is a serious criminal offense and something you don't want to get into.
Conclusion
Summing up, a desert city by landscape, Dubai breaks stereotypical notions with its impressive skyline and exponential growth.
The city has achieved so much in the past few decades that a visit to this iconic and glamorous destination is a must.
A liberal and expat-friendly Muslim city, Dubai should be on top of your Middle Eastern desires and the first place you tick off your bucket list. Use this Dubai destination guide when planning your trip here!
About the author and blog
Hey! We're Meghna and Pushkaraj, couple travel bloggers who jump at every opportunity of trailing across this fascinating world. We are Indian expats based in Dubai who love adventure and affordable luxurious getaways. We enjoy traveling off-season to enjoy the beautiful world at our disposal. Our travel blog, Trailing Abroad, is a reflection of our travel experiences, travel tips, tricks and adventure trips across the world. Follow their travels on Facebook, Twitter, and Instagram too.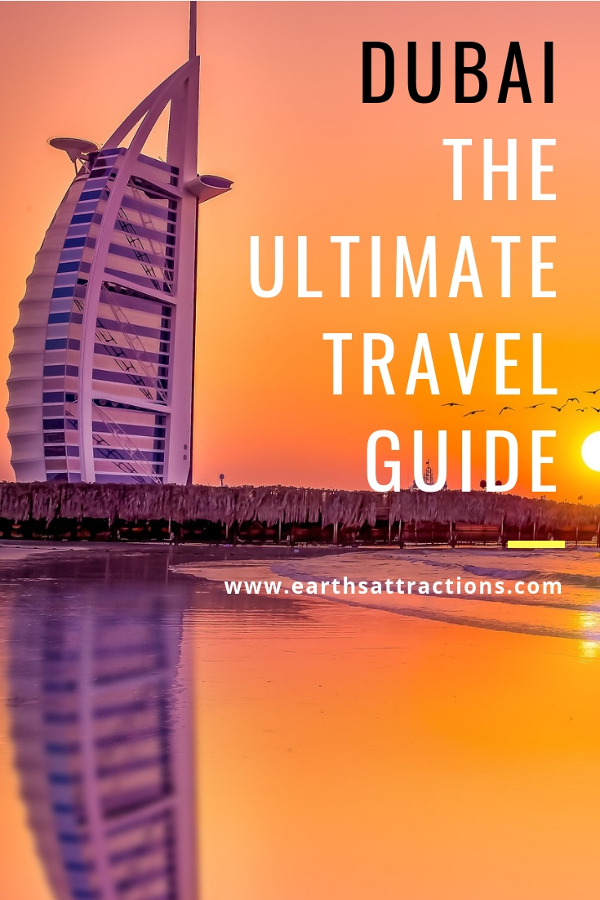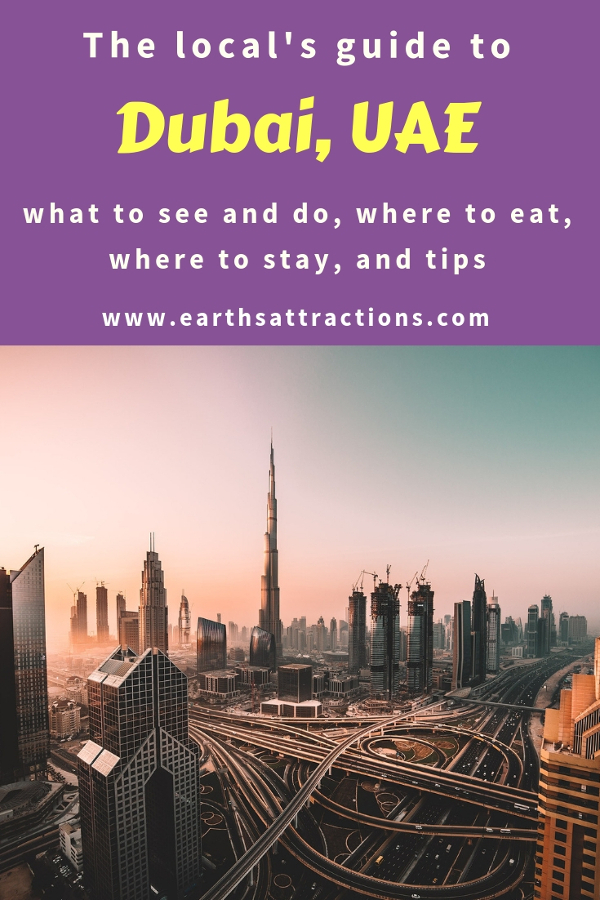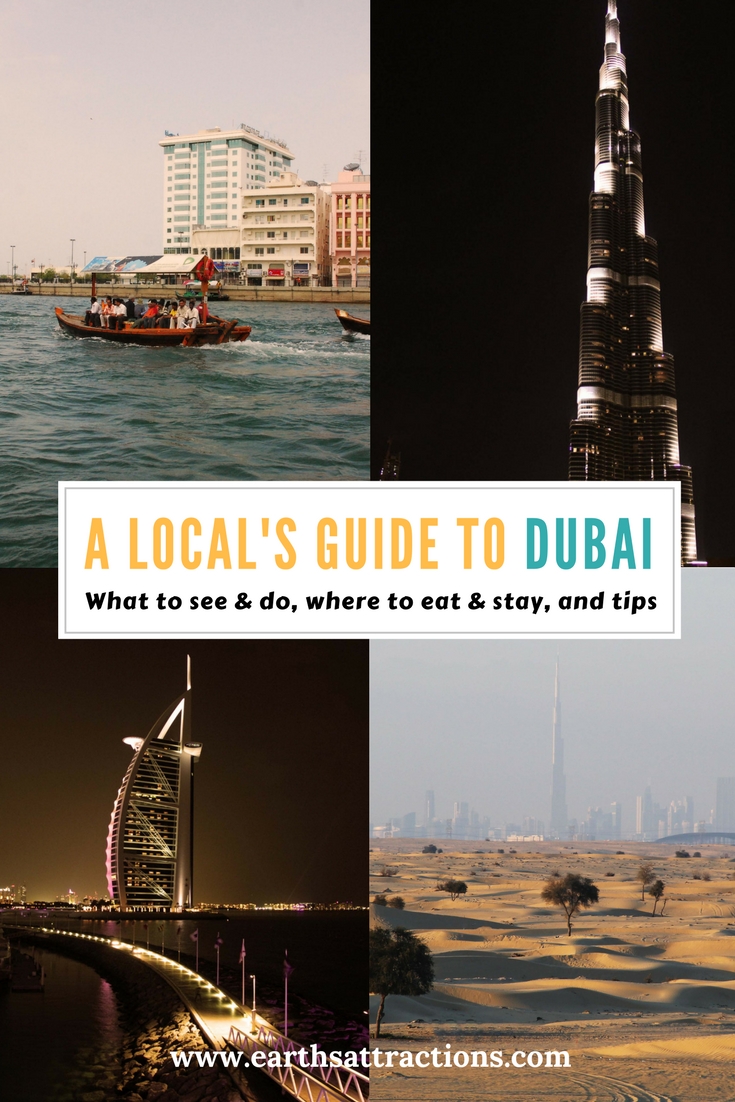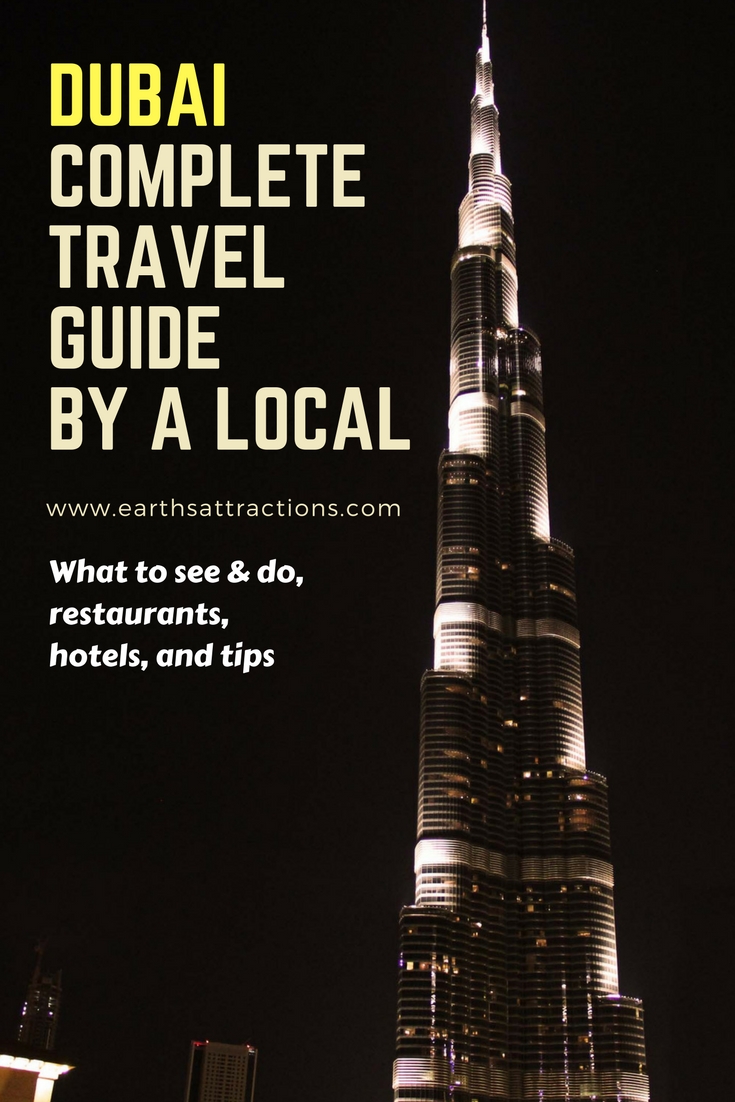 image sources for pin 1, pin 2.
Save
Save
Save
Save