We believe in the era of connectivity and there are so many free travel apps that can make our lives easier when travelling. I'm often what travel apps I use when I travel to make the most of my trips, so I decided to share with you the best free travel apps to download before your next trip.
With one touch of a button, we can book flights, accommodation, tours, we can find out the local currency or the best route to get to a specific place, we can keep in touch with our loved ones, or speed up the boarding process. If we add to that the benefits of travelling, then it's clear that we need to travel more.
It's that easy, so here are the best travel apps for you.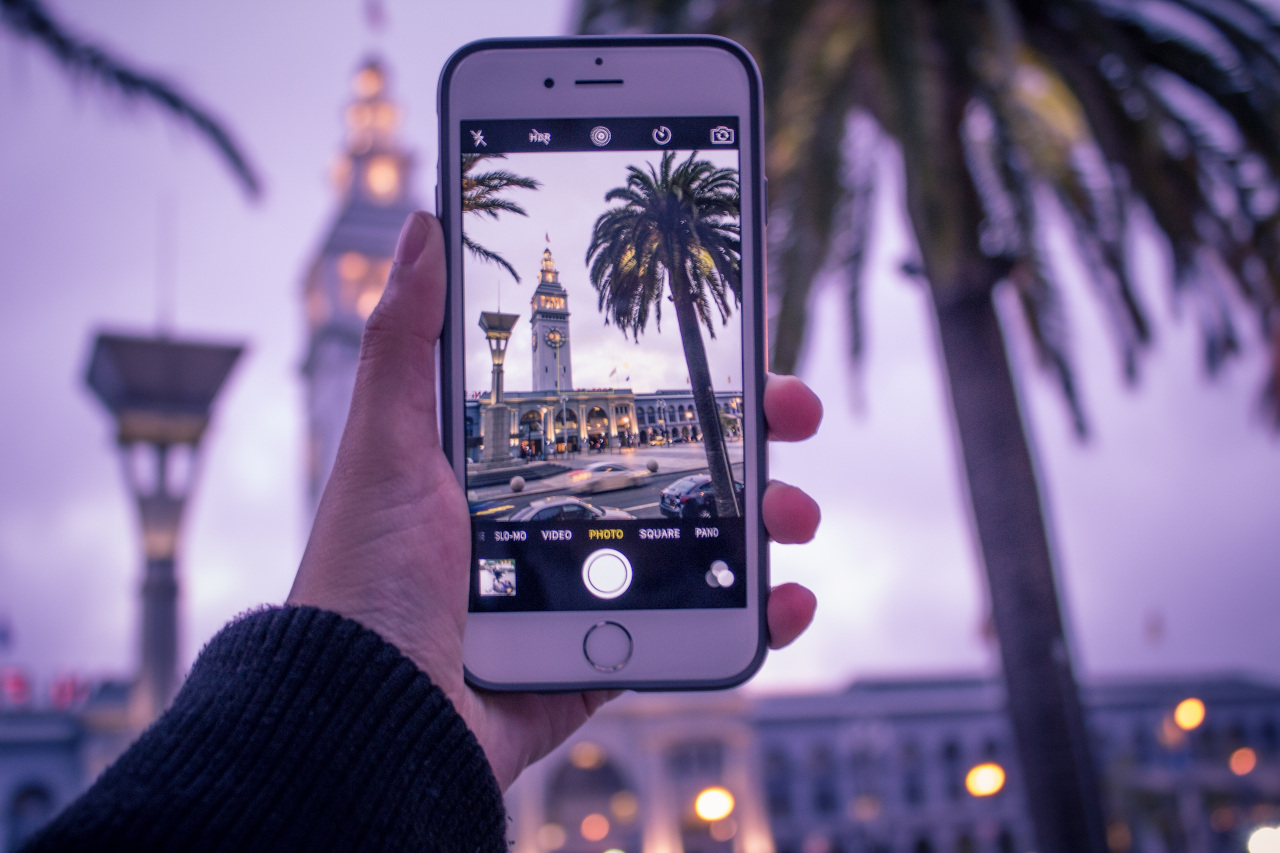 25+ Best Free Travel Apps You'll Really Use on Your Next Trip
Airport Apps
If you are travelling a lot as a travel blogger or as a business traveler or if you are just able to take many vacations throughout the year, you might want to install the corresponding apps for the airports where you are going often.
For instance, my husband, a frequent business traveller, has installed the apps for Otopeni Airport in Bucharest (Play Store / App Store), for Schiphol Airport in Amsterdam (Play Store / App Store), and a few more he usually uses.
These airport apps allow you to keep track of your flights, you get an airport map that helps you get to your gate faster, and you have discounts if you use the app buying different things at that airport (meals or other products from the participant shops.)
Air Carrier Apps
If you want to make the boarding process smoother, you can install the app of the company that you are using for your flight.
We have the Air France app (Play Store / App Store), Tarom app (Play Store / App Store), Lufthansa app (Play Store / App Store), KLM app (Play Store / App Store), and several more. It all comes down to which company or air carriers you are using and installing those apps and using them.
According to a recent study, people want to use technology as intensively as possible in order to save time at the airport and when flying.
Trip organising apps
I admit that I can travel without such an app without a problem, but if you want to keep track of your trips and if you want to have all the details of your future trips in one place – flights, accommodation, car rental and more – especially if you need to submit some expense reports afterwards, or if it helps you be more organised, then you can you such an app.
The top trip organising apps are TripIt (Play Store / App Store) and TripCase (Play Store / App Store). These apps will send you a notification (if you set the option), 24 hours in advance, to check-in online and they will keep you updated as new information becomes available (for example, an early or delayed boarding.)
These apps are huge lifesavers for those who need help organising their trips and the one point access for all the details of the said trip.
Waze
This is an app that's useful everywhere in the world. We use Waze (Play Store / App Store) at home, when we travel by car because it helps us find the less crowded route towards our destination.
Yes, we even use it in our hometown, which we obviously know very well, because we can save time I'm when getting somewhere.
Obviously, we use it every time we travel by car (which is a lot for us) because it is an up-to-date app that uses information from all the other users in real-time, thus helping us get everywhere we want faster.
My husband uses it in every city and country where he needs to rent a car and drive around.
Uber / FREE NOW / Lyft / Bolt
If you want to travel by car, you might need transport from one place to another in the city you are visiting.
There are some apps that can help you and that are offering services in many countries across the globe. These useful travel apps for transport are Uber / FREE NOW / Lyft / Bolt.
You obviously don't need to have them all installed or to use them all, you just need to have one or two that you frequently use and like.
For us, it's FREE NOW and Uber.
XE Currency
While I usually just go on Google and check "convert X currency to RON" where X is the currency of the country that I'm visiting and RON and is the currency in Romania, if you are travelling a lot to different countries, then it's useful to have an app that offers you currency information up to date.
XE Currency (Play Store / App Store) is such an app, loved by many travelers, so worth checking it out to see if it's a good match for you too.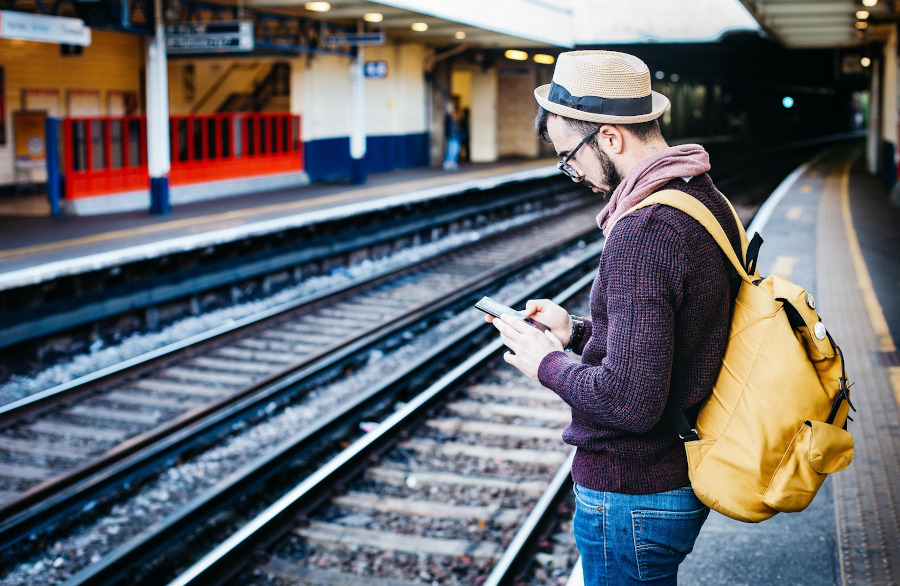 Maps.Me
If you don't have unlimited internet while you're travelling and you still need a map to get around, if you want to use an offline map, then you should definitely have Maps.Me app (Play Store / App Store) installed on your phone.
It's free and you can download any map you want and use it offline. Their maps are quite detailed, so this is one of the useful travel apps you need to download before your next trip.
Apps of famous attractions you are planning to visit
Many museums have their own app developed, so you should create your travel itinerary, decide exactly what you want to visit and check Play Store or App Store to see if there are any apps of the museum this and other attractions you plan on going to and download them in advance.
There's an app for the Louvre Museum (Play Store / App Store), there's an app for Paris museums, there are audio guides free to download for Schonbrunn Palace, the Eiffel Tower app (Play Store / App Store), to name just a few famous landmarks I visited that now have an app.
Many tourist attractions have audio guides you can buy or download while you are visiting, but planning ahead and installing the necessary apps on your phone will actually save your time and make your trip around the small door.
Google Translate
This is such a useful app, you can't begin to imagine!
Yes, their translation may not be 100% accurate, but it's still at least 90% useful, and when you are travelling somewhere where you don't know the language at all, this app can be a lifesaver (Play Store / App Store).
Duolingo
One of the apps that I like to get the basics of a new language or to practice or remember what I learned in school, is Duolingo (Play Store / App Store).
I don't have a high goal set for each day, just to reach 20 points, but it's still a useful app that allowed me to get better with my Spanish or Italian for instance, languages that I didn't study in school.
You may want to try it, even before you are visiting a new place or if you just want to learn something new.
WhatsApp
This is one of the apps many people are using to keep in touch with family and friends on a regular basis not only when they travel.
WhatsApp (Play Store / App Store) is especially useful when you are travelling. You can use the Wi-Fi at your hotel or a cafe to place a video or audio call with family members or friends.
You can also choose to just send them written messages telling them what you've been up to and of course to send them photos from the places you've visited.
Instagram
If you like to share photos from your travels, within you might have an account on Instagram (Play Store / App Store), so this app will definitely need to be on your phone.
Facebook
Few people live without Facebook, so if you're a heavy user and don't travel with your laptop, then you might want to have it installed on your phone to use it on your trips to share photos or updates with your friends and connections.
Games
You might want to have some games installed on your phone if you like to play on your phone of course. You could play them while flying or waiting to board your plane.
Make sure you also have some games that can be played offline, since you won't be able to always have an internet connection while traveling.
I have Crazy Plus, Dropdom, Mahjong Match Puzzle, and Criminal Case installed.
These are the top travel apps that I have installed on my phone and I really use every single time on my trips.
I hope this list of three travel apps that you need to download before your next trip will help you better planning manager trips and, ultimately, to have amazing vacations wherever you go!