Planning a trip to Thailand and looking for the best things to do in Thailand and useful information for visiting Thailand? In that case, read this article as it's packed with Thailand travel tips. From the best time to visit Thailand to the best places in Thailand – including off the beaten path attractions in Thailand -, what to eat and where to stay, everything is included! The information is presented by Hannah from Breathing travel. Remember to check our section of free travel guides from experts for more travel inspiration!
Travel to Thailand: things to know and the best places in Thailand
Looking at the etymology of the name "Thailand", which roughly means "land of the free" in the Thai language, you could say that the name fits the place perfectly. Also known as the Land of Smiles, in the past few years, Thailand became the "it" place to visit and experience the ultimate freedom.
Having so many things to offer, from sandy white beaches to cities where you can party all night, you can even choose the type of freedom you'd like to experience as a solo female traveler.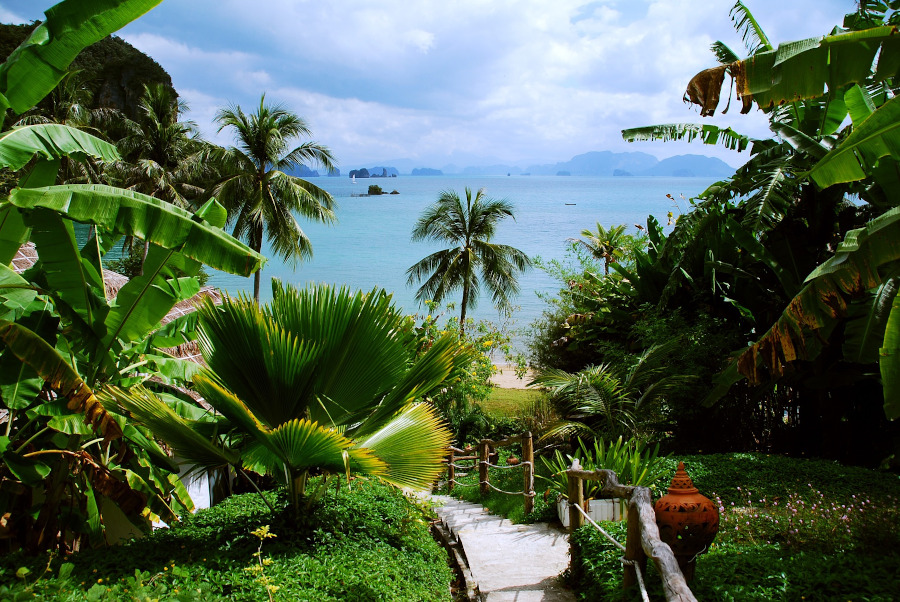 Best time to visit Thailand
The climate varies throughout Thailand, so choose the time of your visit depending on the part of Thailand you'd like to visit. If you wish to visit the east coast and don't like rain, January and February are definitely the best months, with the lowest rainfall.
Generally, the best time to visit is during the dry season, between November and April, these are the months where you'll stay mostly dry during your trip (and your hair won't get all messed up).
Places to visit in Thailand
Thailand has a lot to offer and it's difficult to choose – especially if you're on a tight schedule.
Phuket
You should definitely start with Phuket, while you're still full of energy and enthusiasm to go on various adventures during the day and party Lionel Ritchie style – All night long.
During the day you can either lay on the beach and sip on your coconut water for much-needed electrolytes (yes, I'm implying you'll be a bit hungover-ish) or you can go on day trips to nearby Phang Nga Bay or Phi Phi Island.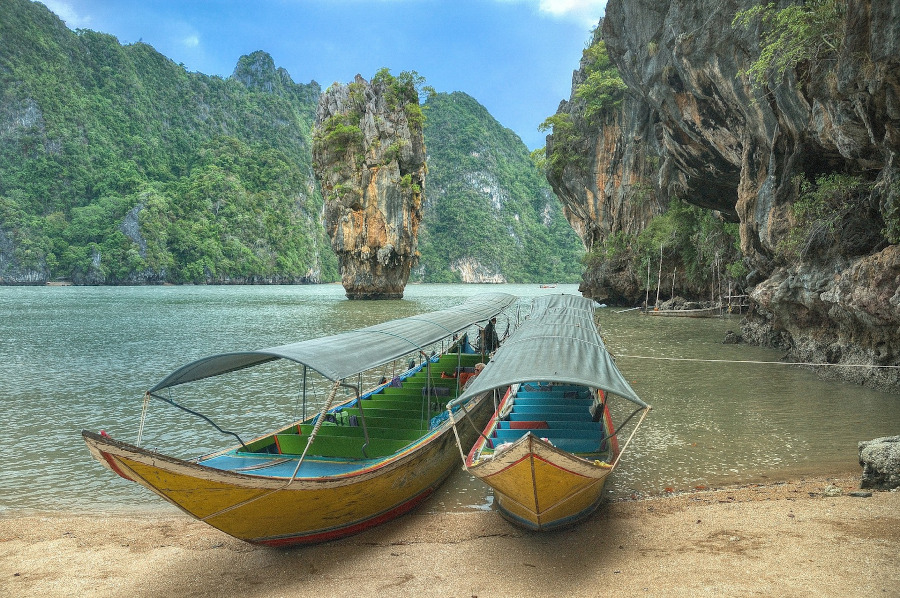 Pattaya
Another lively city with lots of places to go out and have a good time. But, it also offers a variety of activities for the adventurous travelers such as sky diving, bungee jumping, and a human slingshot. Choose your adrenaline shot! If you're not that adventurous you can choose to ride the bike by the countryside and enjoy the marvelous views.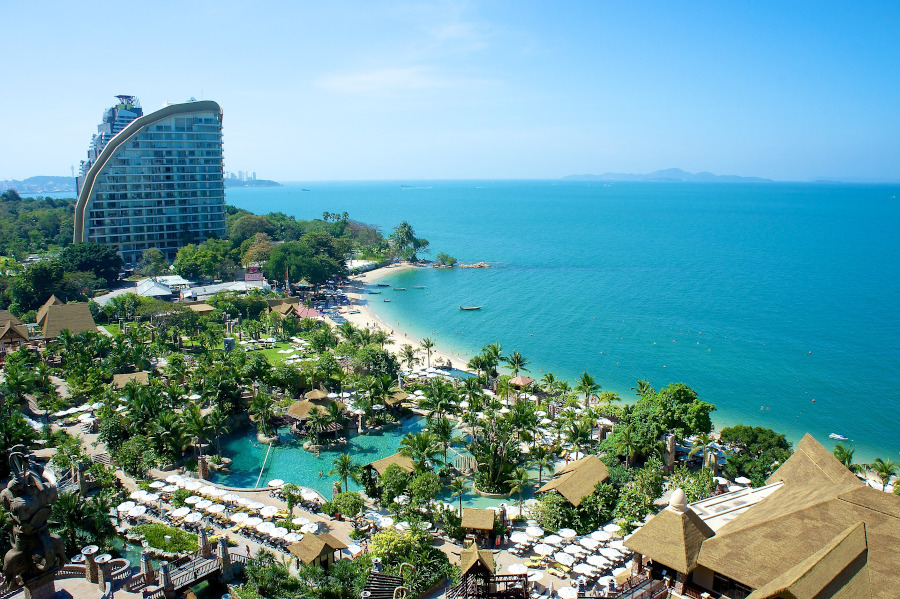 Bangkok
One night in Bangkok and the world's your oyster – why not make it two, or three? When visiting Thailand you can't miss Bangkok. Even if you're not that keen on visiting big cities, Bangkok is a must-see. It's the city that has everything – beautiful temples, amazing street food and party streets, and amazing instagrammable spots.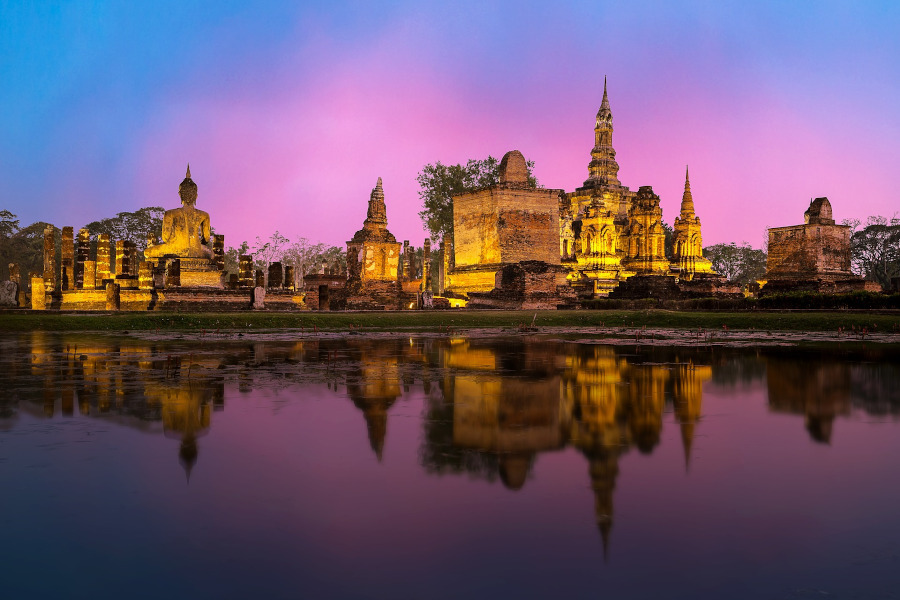 Koh Samui
If you're more into visiting beautiful historical places and enjoying white beaches, Koh Samui is the place for you. Although there are a lot of tourists there nowadays, due to numerous tourist attractions it offers, Koh Samui managed to maintain it's the calming spirit of a Thai fishing community.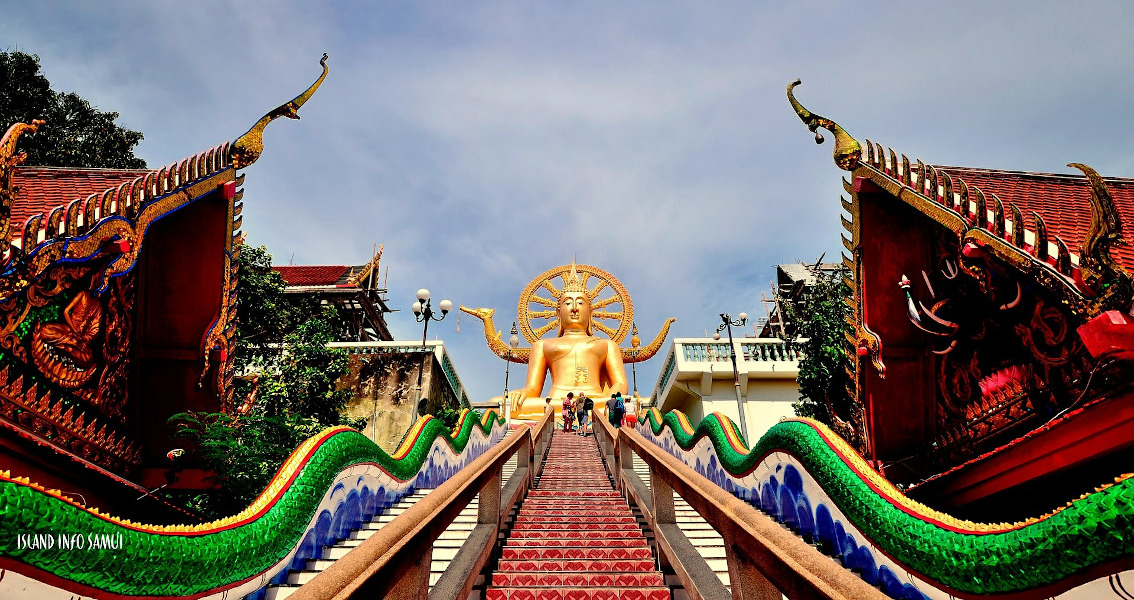 Thailand off the Beaten Path
Less touristy places are always the most interesting to true travelers. These places depict the real spirit of the society and its culture. Here, you can talk and meet with locals and hear local stories that most travel guides just don't know. Although visiting these places is tempting, try to plan it out with a group or at least some other traveler that you met at the place you're staying at.
Because these destinations aren't often visited by tourists, it is a good idea to go with someone, just in case. Not to say those places aren't safe, but who knows what can happen, it's best to be sure. Let's see the less touristy places in Thailand.
Lampang Elephant Conservation Center
When visiting Thailand, seeing elephants is a must – but do it in a responsible way. You should pass all the places that offer you to ride an elephant, that's just torture to animals. Lampang Elephant Conservation Center is an elephant center run by Thain government. This place is usually visited by the locals, so you'll avoid all the touristy crowds and really enjoy the company of recovering elephants.
Ban Muang Pon
If you wish to experience truly local Thai life, visit Ban Muang Pon Village. A few local families offer accommodation (suitable even for the Western standards) with two local meals a day. There are several English tutors in the village so you'll be able to communicate with the locals, who are more than happy to suggest daily tours to local (secret) waterfalls near the village.
Wat Tham Seua
Located in the Kanchanaburi Province which is popular for its Erawan Waterfalls and the Death Railway. Wat Tham Seua is a temple and an important pilgrimage spot for Thai Buddhists. Apart from the main statue, there are also a few temples and a tower that offers amazing views of the surrounding area.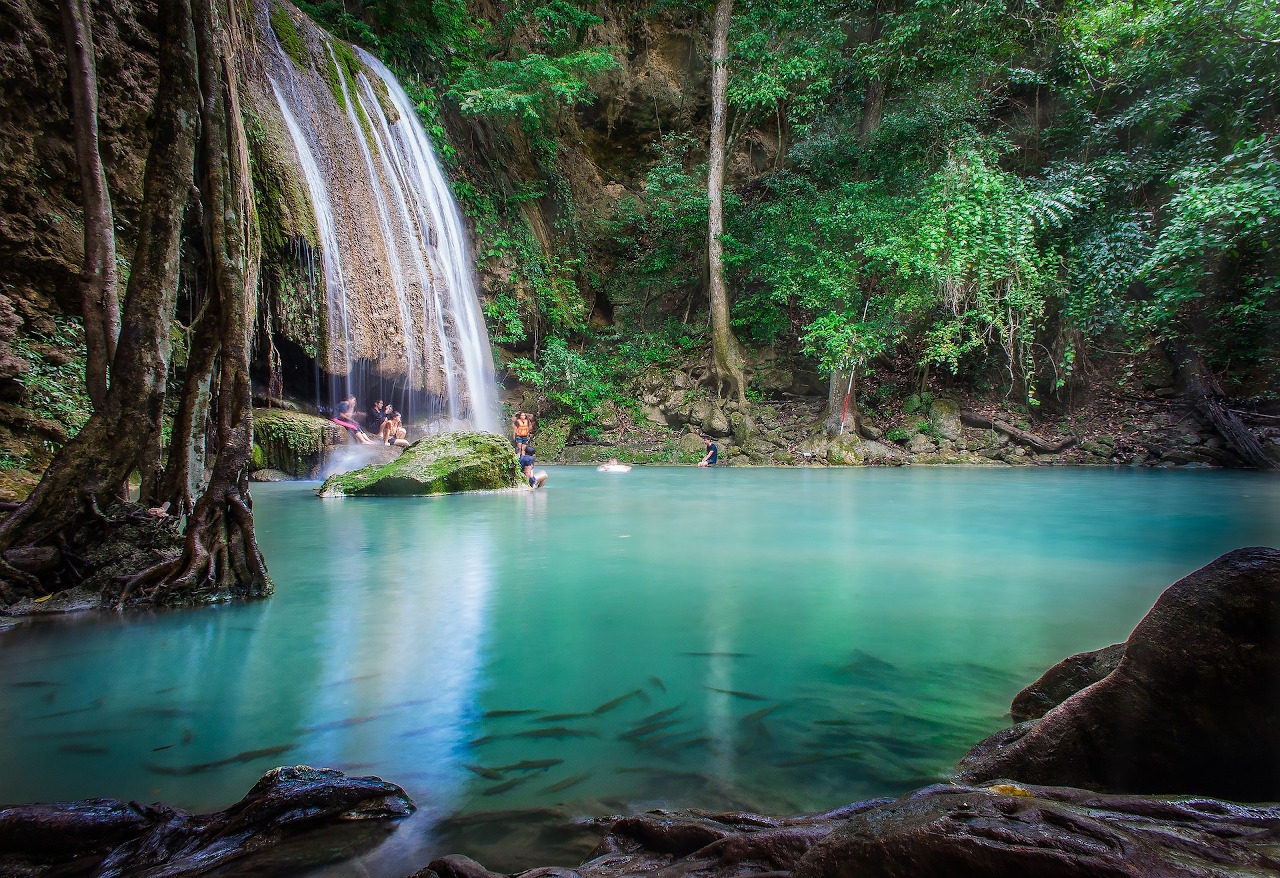 Where to eat in Thailand
Really, eating in Thailand is the best on the streets – their street food is absolutely delicious and mostly safe to eat. I say mostly just because, well, if a place looks shifty to you – you should probably avoid it.
Go where the crowds go – this means the food is good and they have a turnover, so the ingredients are probably always fresh. Keep in mind that the food, although it's delicious, it is spicy… Like a lot. So, for starters, try with the vegetarian dishes and ease your way to meat dishes.
Where to stay in Thailand
There are many places to stay at in Thailand – from luxury hotels to hostels to treehouses. If you wish to save a buck and check in to a hostel, you shouldn't worry that much about safety. Hostels are very popular in Thailand and can go as low as $5 a night while providing you with a clean and welcoming experience.
Most hostels have all-girl dorm rooms, for a feeling of extra safety. If you're not that into sharing a bedroom with other girls, you can always pay an extra buck and get your own room, while still having a hostel experience and a chance to meet other travelers like yourself.
Whether you decide to check in a hostel or a hotel, make use of their safety boxes and put your valuables there. When leaving the room, take only the amount of cash you need and a debit card.
Even though Thailand is generally a destination with a low crime rate, petty crimes do happen from time to time (like in any other destination, especially the crowded ones). Investing in anti-theft backpacks can really put your mind to ease, so you don't have to obsess about your belongings and enjoy sightseeing to the fullest.
Pro tips for Thailand
Thailand is one of the safest places to visit as a solo female traveler – there are always people on the streets, there's no catcalling, people are very friendly and welcoming. If you follow some of the most common safety tips: don't drink too much, keep an eye on your drink when you're out dancing, don't go to dark and empty places – you'll be just fine.
Although, safety is important to think about as a solo female traveler, there are also some things to consider to make your trip as comfortable as possible.
Pack your own toiletries, or if you're buying them in Thailand, double-check the ingredients. Because Thai people are obsessed with having lighter skin (as we are with having darker skin), most of the skin products there have bleaching agents as ingredients.
Bring your own tampons (they are very expensive) or start using a menstrual cup – it's a cheaper and more environmentally-friendly option.
Pack clothes that cover your shoulders and your knees. Thai women are generally a bit more conservative, so in order to blend in and respect their culture, it is wise to cover yourself up a little bit, especially if you plan on visiting temples.
You're not allowed to talk or touch the monks. Women are not permitted to do that. Also, if you're traveling by bus, don't sit next to them.
Don't insult the royal family and always stand up when their national anthem is playing.
Wherever you plan on traveling in Thailand, if you keep to the more well-known places and keep a clear head on your shoulders, there's a very small chance of anything happening to you – even as a solo female traveler. Remember that there are a lot of empowered, bold travelers out there just like you, backpacking through Thailand. So, even if at times you feel lonely or scared, it's likely you'll meet friends on your journey, so maybe your solo female trip becomes a girl gang trip! So, pack your bags and experience freedom in Thailand!
About the author:
Hannah is a biology professor who loves to travel and cook. Right now she is living in Australia, but she desires to visit Europe and eats authentic French baguettes in Paris.
When she is not working, she is writing for Carolin's blog Breathing travel about her traveling adventures. Follow her on Twitter too.