Article by Sianna from eo – travel.try.taste
Poznan is located in the western part of Poland and lies between Warsaw and Berlin. Being close to both the capital of Poland and the hipster Berlin, the city's gastronomical and cultural scene is very interesting. A lot of artistic events, independent cinemas, restaurants and cafes with nice design and delicious food. It is also a student city due to the big universities that are located here. Thousands of students come here every fall including a lot of international students. This contributes to the vibrant and lively feeling of the city.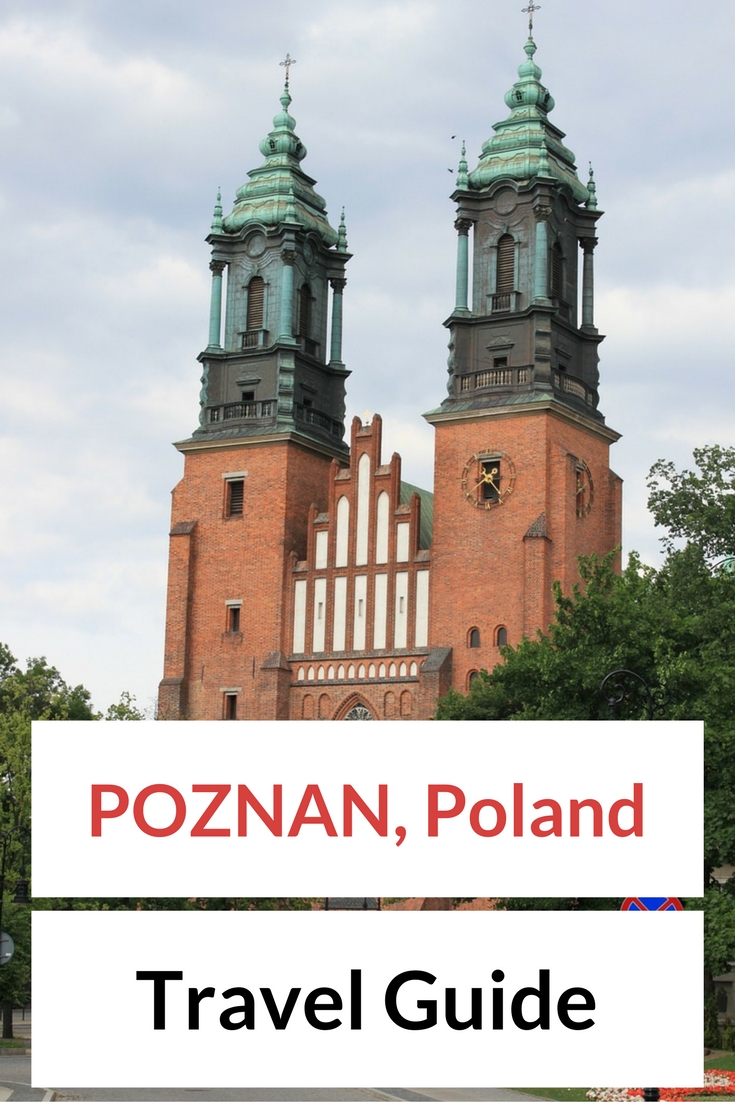 Top 5 landmarks to see here
The most important place in the city is the Old Town Square (Stary Rynek) with its colorful buildings that used to be merchants' houses and the square was used for trading. Nowadays you can find numerous restaurants, bars and cafes at the first floors of these houses. In the winter there is a Christmas bazaar and lots of different events. The Town Hall is also located here. Every day at noon a display of two fighting goats is played just above the clock on the central facade of the building. It is the symbol of Poznan and one of the most popular tourist attractions.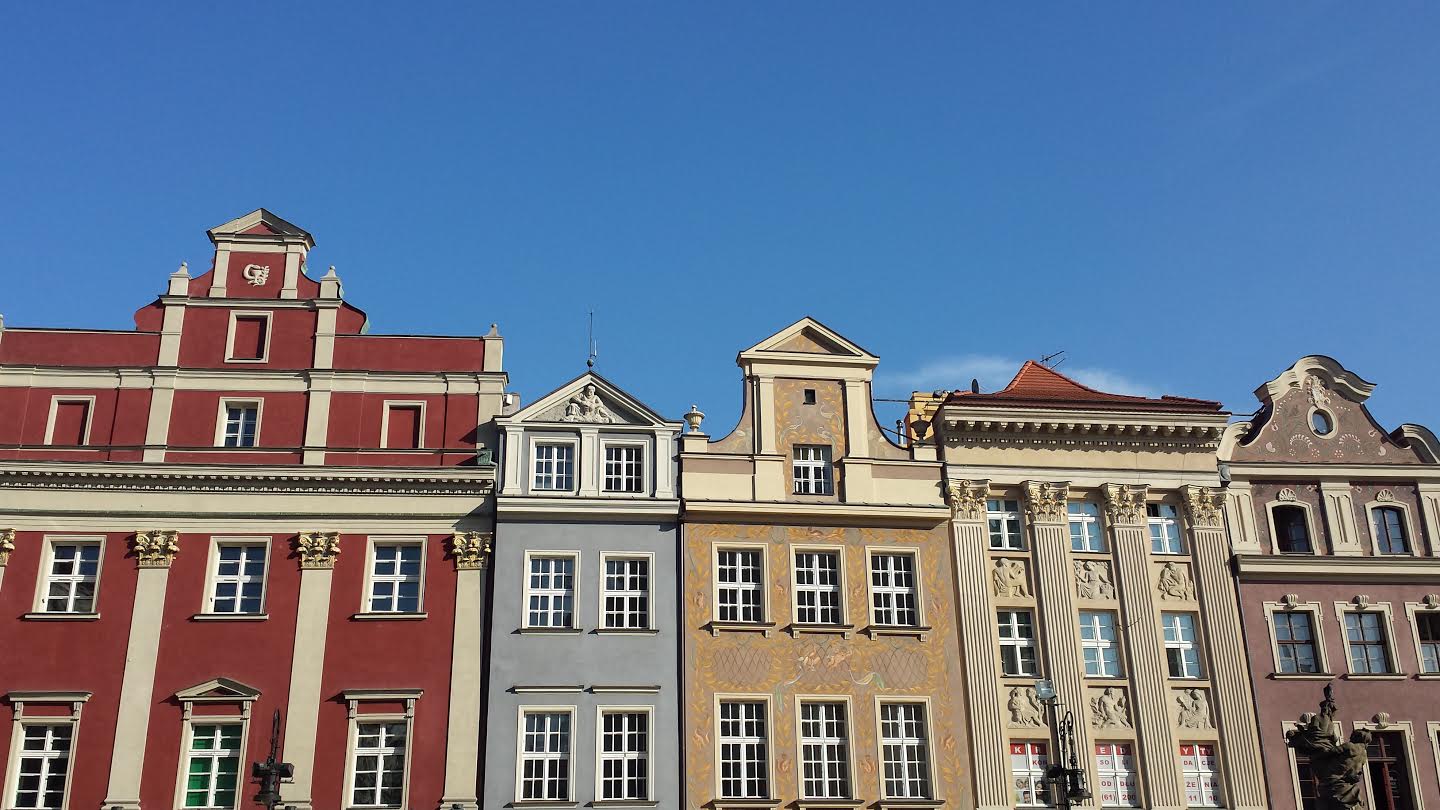 Once you are on the central square you might want to learn how to make the traditional for Poznan – Saint Martin croissants. If you love sweets and pastries then definitely head to the Rogalowe Muzeum Poznania – the Croissant Museum where you will not only get to taste these special croissants with white poppy seed filling but also learn how to make them. Shh, the recipe is protected and the real croissants can be made only in this region and only certified bakeries have the real thing. At Saint Martin's day there's a parade in the city and the main street is filled with food stalls and hundreds of croissants. Paradise!
Cytadela park is the biggest park in Poznan and it is amazing during all seasons especially in the autumn with so many beautiful colors! Here you can find a cemetery, military museum, planes and a couple monuments. Lots of alleys and meadows to have walks and picnics!
Palmiarnia Poznanska is the Palm House in Poznan where you can get acquainted with exotic species and the flora of different continents and climatic zones. It has several halls with a lot of greenery, water ponds and a butterfly room.
If you are interested in art or simply want to watch a movie then definitely get familiar with the culture center of Poznan – Centrum Kultury Zamek. This castle is beautiful on the outside has houses a variety of activities inside – from movies and exhibitions to workshops and performances.
Lech Brewery is outside of the city center but is an interesting place for any beer lover. If you love the beverage then trying the Polish beers might be interesting. Sometimes at bars you can order a beer with a sweet syrup that is poured into it. But back to Lech – it is one of the biggest brands of Polish beer and the brewery is very modern with a pub that you can visit at the end of your visit and try the different types that they produce.
Poznan off the Beaten Path
Ostrow Tumski is a famous landmark but for some reason a lot of the tourists miss it probably due to the fact that it is not exactly in the center. In my opinion, Poznan is rather small so you can even walk to it if you are not lazy and the weather allows it. This is the cathedral island – the place where it is believed that Christianity in Poland has been adopted for the first time. It is situated near the Warta river and you can cross through a gorgeous red bridge into the lively Srodka neighborhood that is full of cute little restaurants and cafes. This was my favorite place to go for lunch and dinner but you can read more about it below. On the Cathedral Island you can also visit Brama Poznania – a modern interactive museum with a minimal white building that houses exhibitions on the history of Poznan.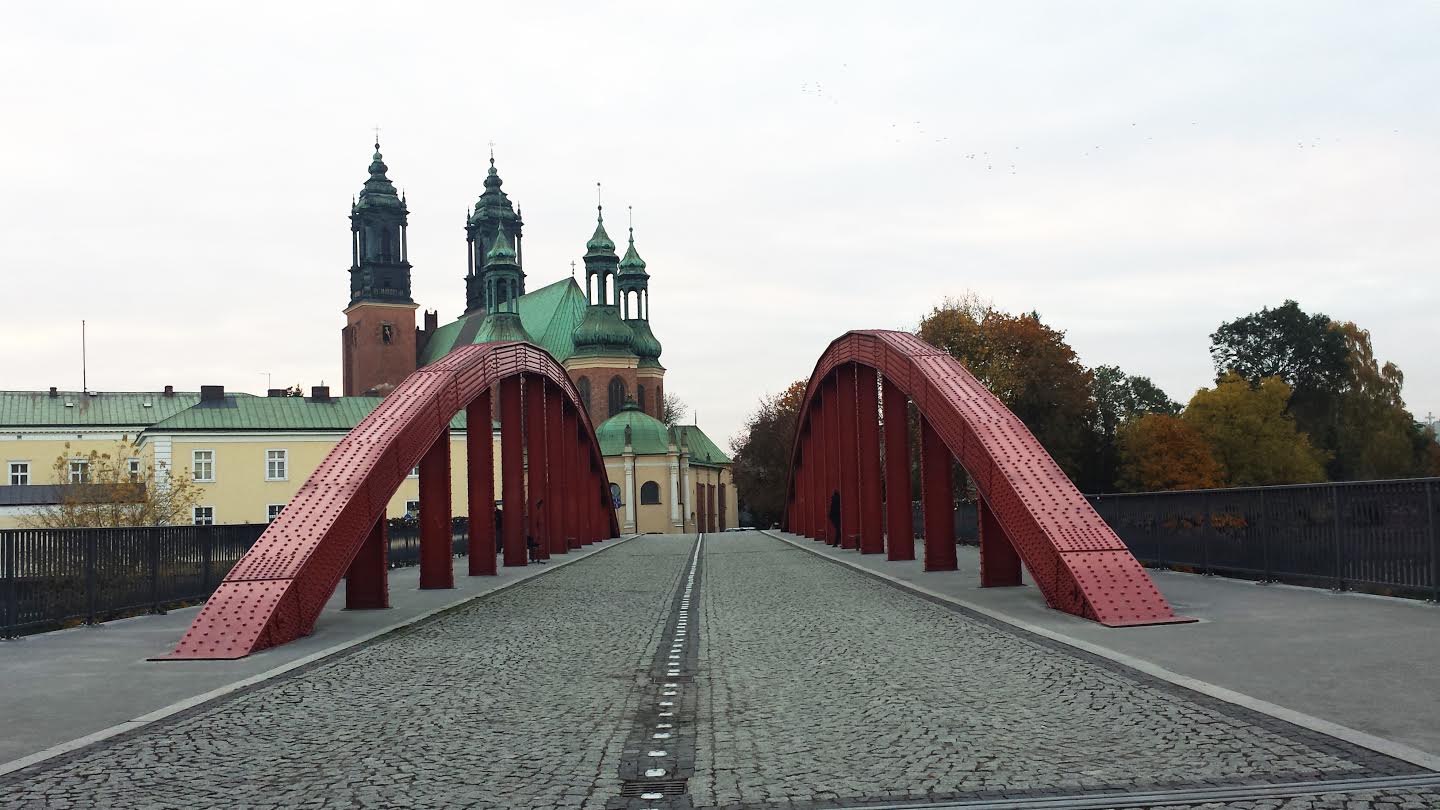 On the weekends there is a great event going on that not that many people know about – the flea market happening at Garbary street 101/111. It is open from 6am to 2pm but better not wait till the end as most sellers start to pack early. It is quite big and has amazing things – antiques, books, furniture and clothes. Prepare to bargain and learn the numbers in polish at least.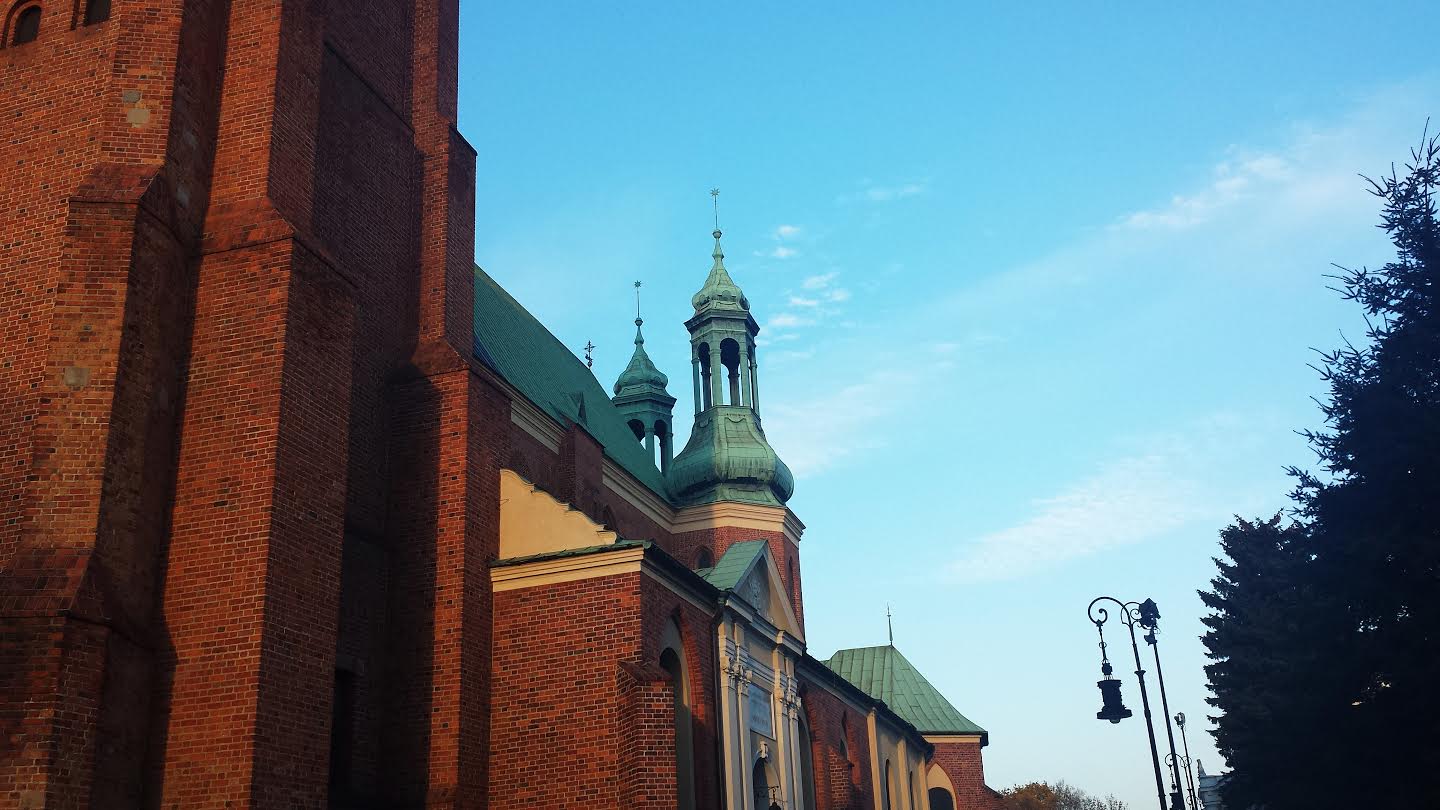 Where to eat
My favorite part of every city or guide and the first thing I search for when visiting a new place. As stated above, my favorite area when it comes to food is "Srodka". It is a lively area where you can find one of the best pierogi (traditional Polish dish) at a restaurant called "Na Winklu". "Raj" is a restaurant for Asian cuisine and I absolutely love it. The interior is great, the staff is lovely and the food is delicious. There is even a small cinema inside and if you are lucky you can even catch a movie screening. Right next to it is its sister venue – "Café La Ruina" where you can get the best cheesecake.
Now back to the city center and the coolest spots there. "Taczaka 20" was the first café that I discovered when I arrived. Named after its address, it is located at one of the best streets when it comes to food. In this area you can find Mexican food, fresh juices, pizza, Balkan cuisine and Asian food (try "Min's Onigiri" or "Para Bar"). Close by is another favorite – "Minister Café". It is a very hip place where you can get a piece of cake and chill or do some work on your laptop. Underneath it you can find the Minister pub where you can get a variety of different beers from around the world.
"Stragan" is the place for great coffee – whether you like simple espresso, flat white or cold brew.
For some reason Polish people really like ice cream and when the weather is nice you can see a lot of people with a cone of ice cream. My favourite ice cream shops are "Kolorowa" and "Giovanni Volpe".
At the Old Market Square there are plenty of restaurants where you can try traditional food – don't forget to try pierogi, zurek or barszcz soups, bigos, pierniki, Polish vodka (like the Soplica brand with different flavours).
Tips for Poznan
One of the most important things you should know is that there are fines for crossing the street on red and people are waiting for the traffic lights even at nights. If you are used to gather with friends and drink beer in the park, be careful because drinking on the streets and parks is forbidden.
The public transport is organized with trams and buses with night buses every half hour in the nights. The tickets for the trams could be bought at kiosks, ticket machines (that are rare) and some supermarkets. Tickets are valid for 10 or 40 minutes and are not very expensive.
I would say that Poznan is a very safe city and even though some neighborhoods are considered shady, I've never felt threatened even walking at night. In the evenings and especially Friday/Saturday you can meet a lot of drunk students or a lot of drunk beggars around the bars but usually they are not causing problems.
Poznan is a lovely city that often gets overlooked but you would not be disappointed if you decide to visit. You will be fascinated by the colorful buildings and architecture, the good food and cheap prices. Strategically located, it could be a great starting point to explore Poland or a good break between different locations.
About Sianna
Hello, my name is Sianna and I am travel blogger and fashion designer based in Bulgaria. I've lived in Poznan where I studied design in School of Form and managed to explore most of the coolest places in the city. I love design places, hipster cafes, cool restaurants and ice cream! Great thing is that Poznan has all of these and more. Let me show you the best places!
Follow her blog on Facebook and Twitter as well.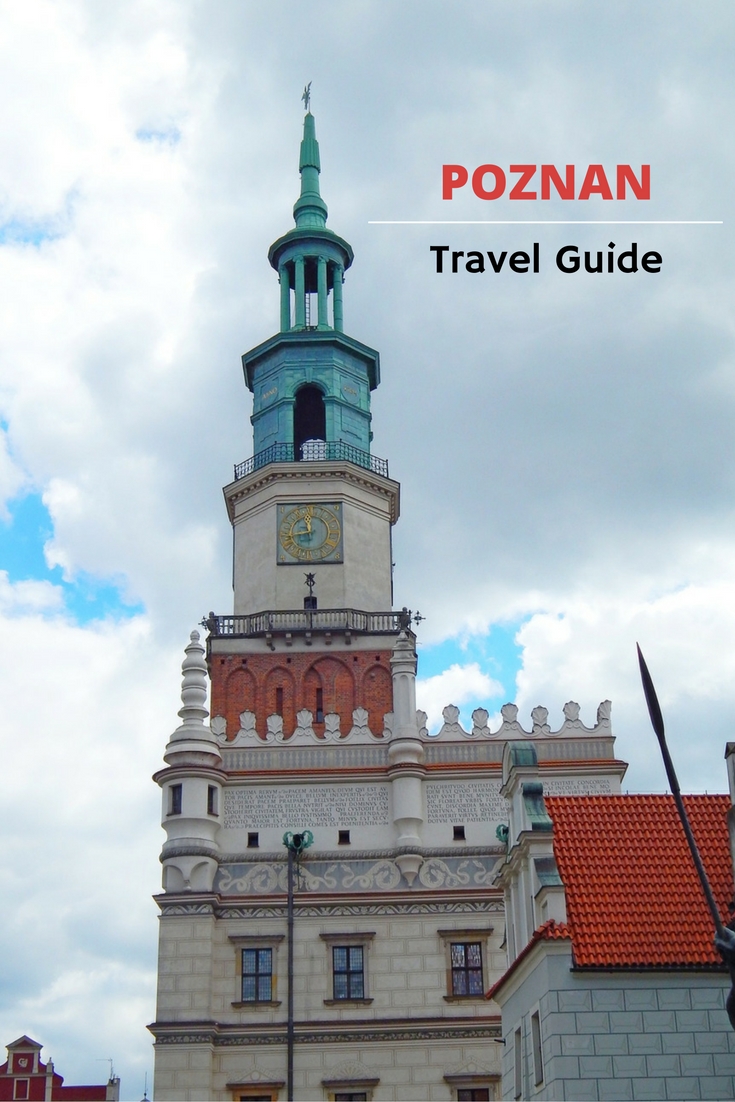 Save