Would you imagine a waterfall and at its base a restaurant? Would you imagine what it's like to eat and get soaked? Well, it's not a dream, but a real thing. The Labasin Waterfall Restaurant in the Philippines offers a unique experience.
This restaurant is located on a former coconut plantation in San Pablo City and yes, it offers one-of-a-kind refreshments: water from the waterfall while eating 😀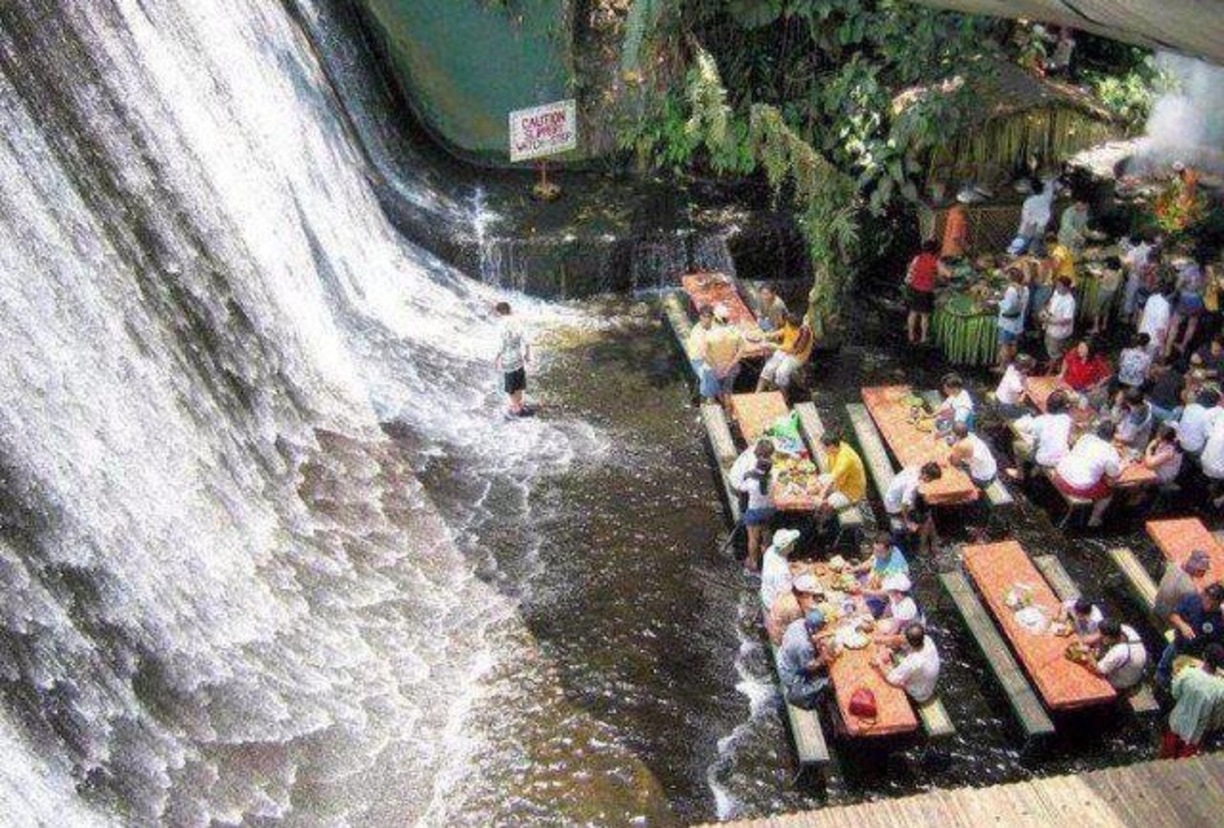 photo by Danielle Fox via Trover
There are bamboo tables here and you can eat a buffet of meats and curries on bamboo leaves. You'll be enjoying a Filipino buffet lunch, kamayan style, in a special ambient. Of course, you can even take a swim after (or before? :D) the meal.
One thing is clear though: you have to be prepared to get wet. You'll be sitting with your feet in water – logically – so you won't sit there for hours and hours (probably).
It will most definitely be a memorable experience though. And a nice one if you love waterfalls. Their sound always gets to me – I love waterfalls – so eating so close to one must be an interesting experience.
The Labasin Waterfall Restaurant at the Villa Escudero Resort in the Philippines sounds like a special experience – one to try while in the area, wouldn't you say? I would definitely try it!
Moreover, you'll have other attractions here. The Escudero Private Museum is one of the biggest museums in the country and it home to artifacts from across the globe. There are also several shows that take place here – so all in all, a trip here will offer you several entertainment options and fun for the entire family. The restaurant is unique for certain!, while the other things to do in the area will help you relax and have fun on your trip.
Save