Have you ever seen an abandoned village? I did. It is not pretty. And it is even more depressing when it is a village that is still inhabited by a few people. Less and less. And old. I recently learned about the small Nagoro Japanese village, a place where dead people were replaced with life-size dolls.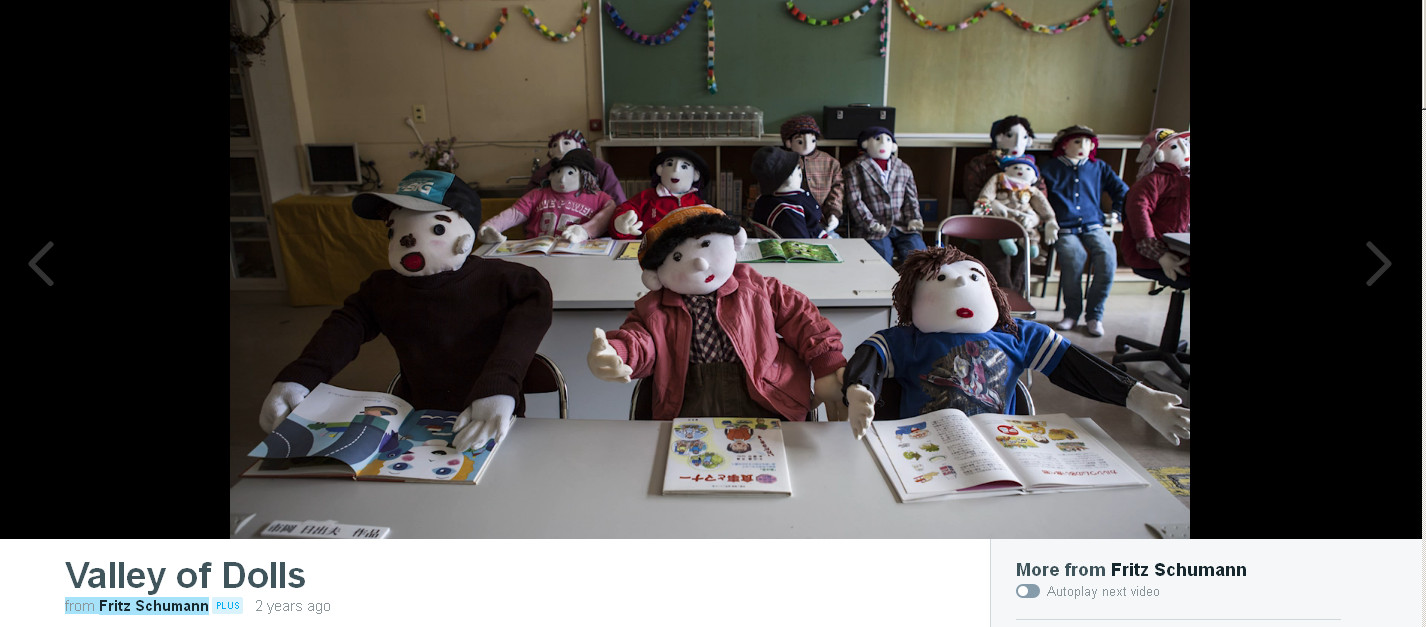 It all started when, eleven years ago, Ayano Tsukimi returned to her home in Nagoro, a village located in the hidden valleys of Shikoku, Japan. As this is a remote location, she discovered that most of the village people left to cities. The village was almost deserted.
One day, when she saw that the seeds she had planted failed to grow, she decided to make a scarecrow resembling her late father. Quite an unusual idea, I'd say. But then, as she saw the result, she came up with the idea of making life-size dolls replacing the departed. So interesting!
Years later, Nagoro village is populated with more than 350 such dolls. From children in school and teachers, and the principal to people fishing, working the fields, etc. All in their natural environment, according to the jobs they had.
Her idea is quite unique and her result ended up making this village a tourist attraction.
"When I make dolls of dead people, I think about them, when they were alive and healthy", says Ayano Tsukimi in the movie by Fritz Schumann. The story of these dolls is really touching – I am recommending you to watch the short video below.
Valley of Dolls from Fritz Schumann on Vimeo.
Like I said above, I saw, in my country and in others, several abandoned or almost empty villages. It's a strange feeling to see one, to be there, to "taste" that atmosphere. What Ayano Tsukimi did is really nice. Perhaps odd or strange for some, and indeed unusual, but it is a beautiful tribute to the village's inhabitants. And, as you can easily see from the movie, it takes time to make a doll. Ayano Tsukimi is an artist, in her own way.
I admit I was touched by her gesture and idea. How about you?
She makes all see the village as a lively one. Even if that is how Nagoro used to be, and it is not anymore. She also makes all think about the way such small villages across the globe will look in the future, deserted, empty, depressive.
It is natural for people to want to live better. And big cities offer numerous possibilities, much more than a remote village. On another hand, it's sad to see them vanishing.
A touching story, an interesting initiative and a curious thing to discover while in Japan. I am glad I discovered this documentary and found out about Nagoro.