It's celebration time again! Earth's Attractions is 3 years old now! And we are so happy we got to this milestone!
Traveling is one of the most wonderful things someone can do. And it doesn't matter if you are a perpetual traveler or if you only take vacations. As long as you respect the others and our planet, you are a traveler.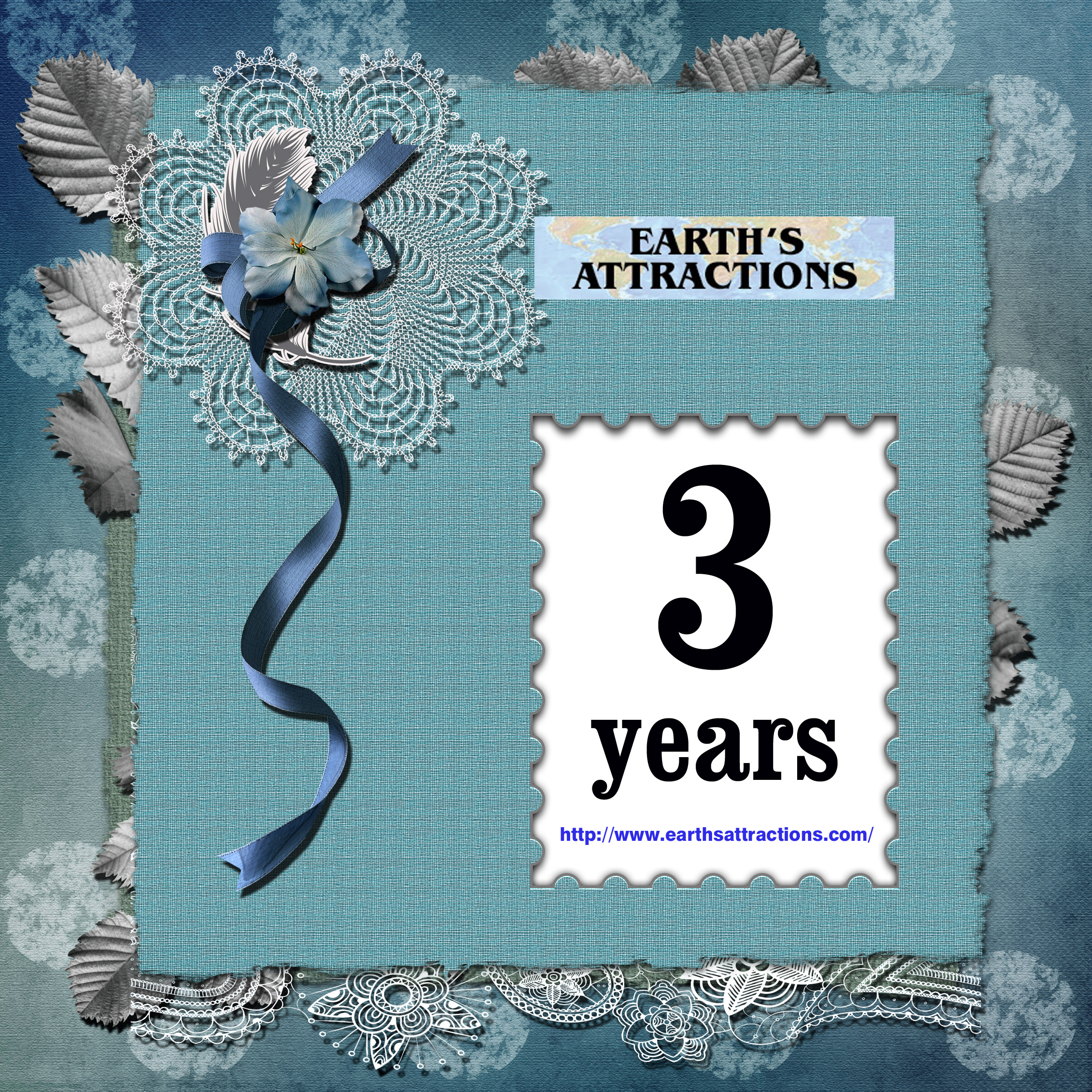 We too like to discover this Earth – and to find out interesting things launched across the globe – and to share everything we find out with you.
As we were looking over the blog's statistics, we saw that the most read articles are:
Also, the series launched this year – with guides to different cities written by locals, or by people that know those cities really well –has a huge success. So far, we published:
We also started a series focusing on top cities to visit in a country – and here are the Top 10 famous cities to see in Italy.
We will continue to publish articles from our travels and with interesting – unusual, off the beaten path or famous – places to visit on Earth. There are so many of them – and that's wonderful, because we all have different preferences when traveling.
At the present time, we are very happy to see this blog growing. Summer is a happy season for us – as it is anniversary time 😉 and planning time – yes, each celebration comes with new ideas, new plans, new schedules.
We don't want to tell you where we'll go next, or what we'll share with you – but we can disclose that we will continue our successful series, we'll also publish interesting infographics, and various articles with our travel discoveries and experiences. We hope we'll bring relevant and useful information to you on a constant basis!
And we invite you to join us on social media – you can find us on:
Earth's Attractions is 3 years old 😉 Come celebrate with us!