Updated March 2019
I love Austria's capital and there are numerous places to visit in Vienna. But we don't always have the necessary time to see them all in a short time spent in Vienna, so I thought a post with my six favourite places in Vienna might help you pick what to see when "im Wien";). Use this list of the best things to see in Vienna when creating your itinerary for Vienna. The selection includes what to see in Vienna city center and things to do in Vienna Austria for free.Yes, I wanted this to be a top five, but was impossible as I realized I have at least six favourite places in Vienna. These are perfect for a first trip to Vienna or if you've been here but didn't manage to see them 🙂
So, here are my 6 favorite places in Vienna:
Kunsthistorisches Museum (Art History Museum)

Prater

Karlskirche

Schoenbrunn Palace

Ankeruhr (Anchor Clock)

The Technical Museum (Technisches Museum)

Before presenting you these six amazing places to visit in Vienna, here are some useful products and guides to help you plan a perfect trip to Vienna, Austria:
1. Kunsthistorisches Museum (Art History Museum)
If you are into art and want to visit a single museum in Vienna dedicated to arts, then this is the one. You can take photos or film inside Kunsthistorisches Museum (Art History Museum) – and you will be able to admire gorgeous paintings by Dutch painters, Italian ones (Titian for instance) and a special collection located at the top floor.
This is one of the best attractions in Vienna – I could spend days here!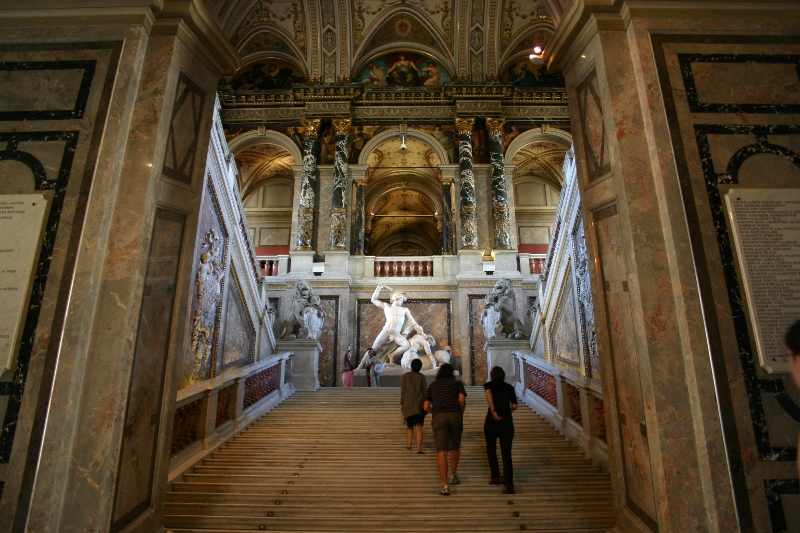 2. Prater
Yeah, when in Vienna, a visit at this amusement park is a must. You can take relaxing tours, a ride with the famous ferris or take a chance with the attractions that will give you an adrenaline rush.
I'm not the adventurous type, but I had a great time in Prater trying some of the attractions – and still have some I want to try! Next time, I'll be taking my son with us, so it'll be even more fun for all! Prater is one of the top tourist attractions in Vienna and one of my favorites!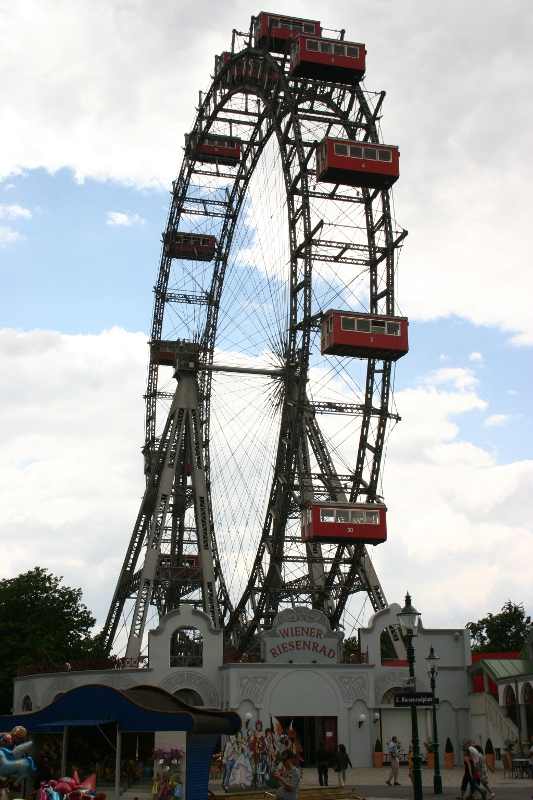 3. Karlskirche
It might surprise you to see Karlskirche on this list and not Saint Stephan's Cathedral (Stephansdom), but, even if I visited both (and the catacombs of the latter), I loved Karlskirche. Peaceful, white, beautiful.
I admit that I liked this about this church. I loved the view from above – it was recently renovated and there is an elevator taking you almost all the way to the top (and a few stairs there). Definitely worth the view! Check it you and you'll see why I say that Karlskirche is one of the places to include on your Vienna sightseeing list.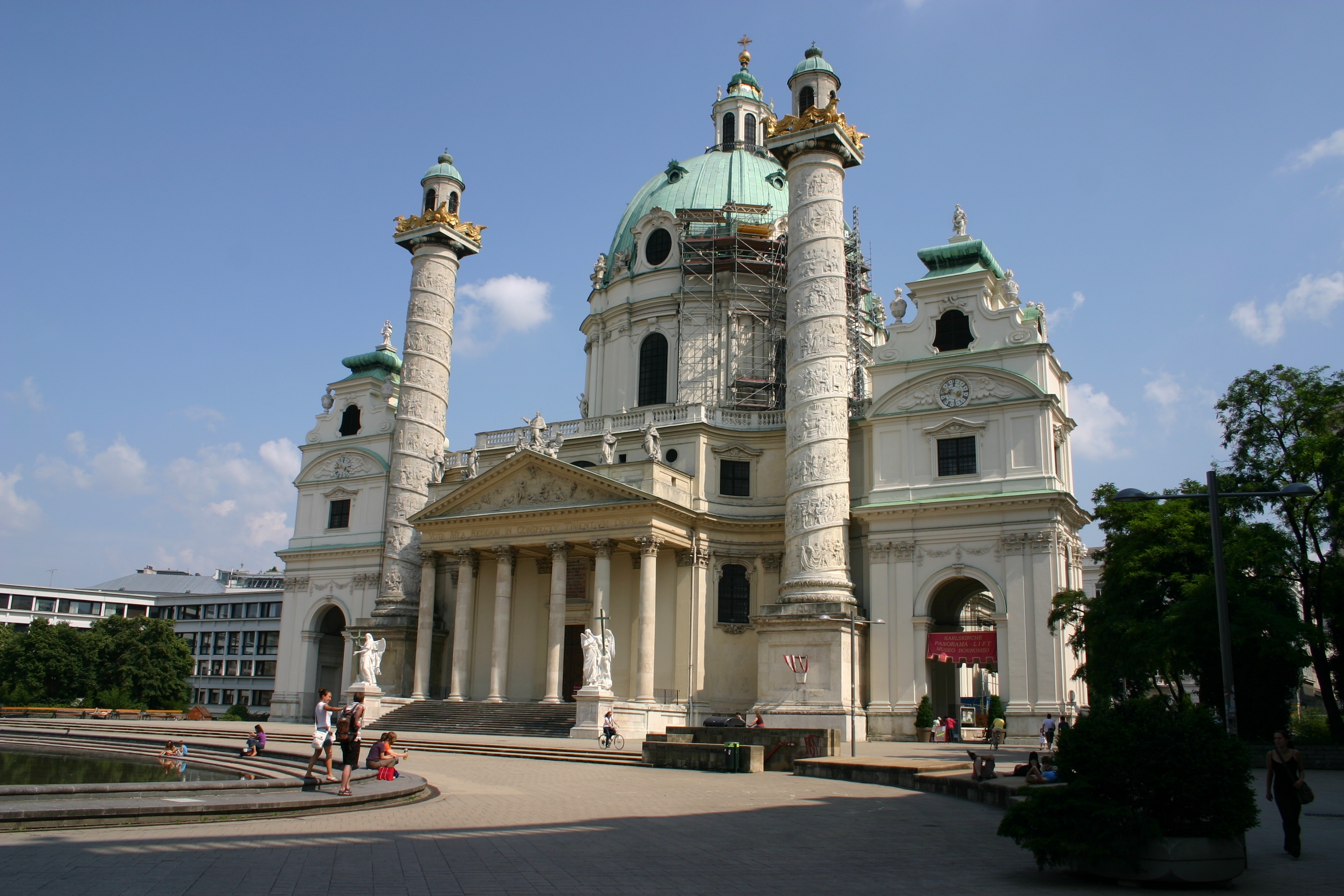 4. Schoenbrunn Palace
You cannot say you explore Vienna and not include the Schoenbrun Palace on your list.
In a way, this is the first place in Vienna for me. I visited the Schonbrunn Palace on my first time in Austria and I fell in love with it. I didn't have the energy enough to take a tour of the maze, but took a guided tour of the palace and the Zoo – the oldest one in the world.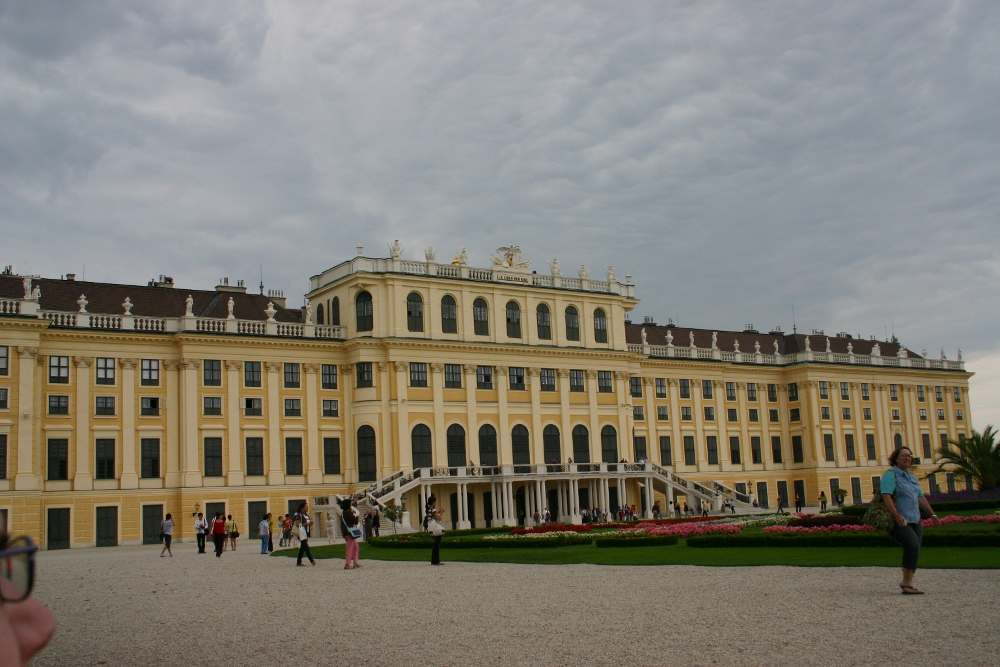 5. Ankeruhr (Anchor Clock)
The Ankeruhr is a one of the unusual things to see in Vienna. It's the clock with figures depicting famous people – musicians, etc.
I heard about it from a guide and decided it's one of the must-sees when in Vienna. So… we saw it. And yes, you should too!
Insider tip: see this clock at noon as this is a very special moment: when the hour changes, all the figures appear in some sort of a procession, so you will be able to admire them all at a glance.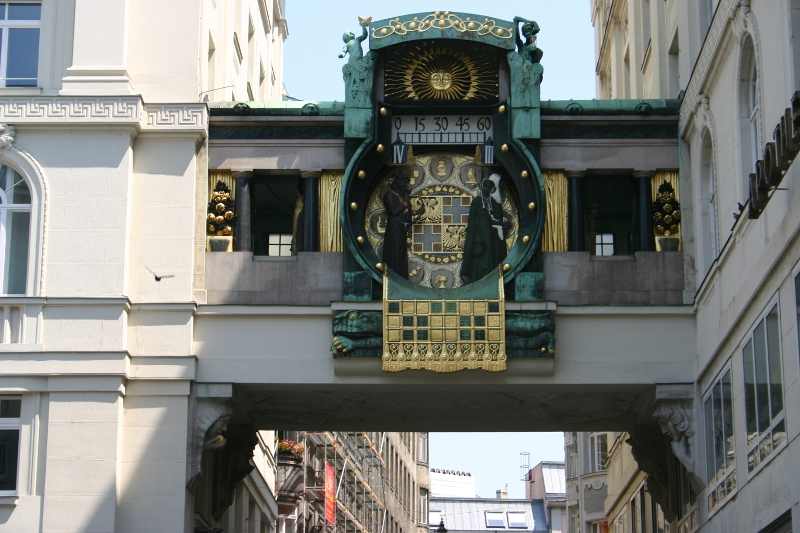 6. The Technical Museum (Technisches Museum)
If you are still wondering what to do in Vienna, I have to say that there are numerous museums in Vienna worthy to be visited.
The Technical Museum is a museum for people of all ages;) Cars, motorcycles, computers, telephones, various devices and many-many interactive boards and info-points. As I said: a must visit!
It's also good for education – as those interactive pannels are in English as well and they cover a lot of information – from the human body to science and beyond.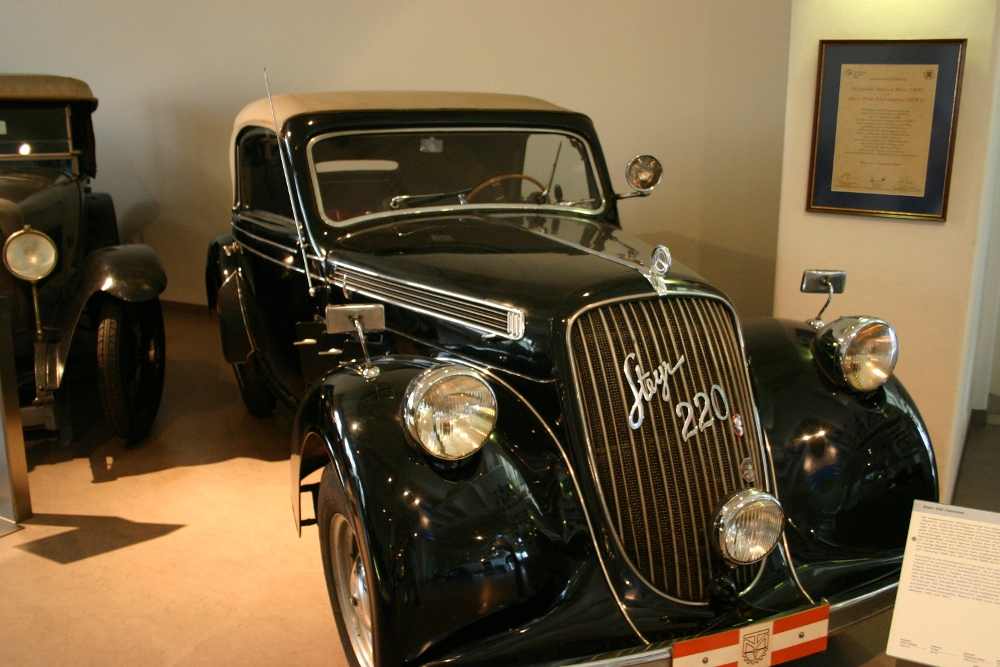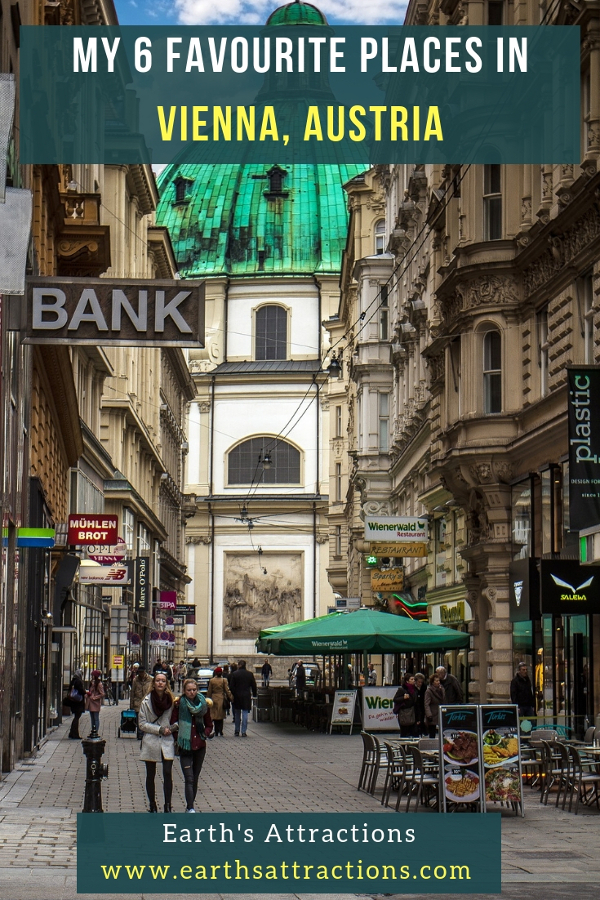 Save
Save