disclaimer: this post contains affiliate links, which means I may earn a small commission (at no extra cost for you). Read our Terms and conditions for more details.
Many people from around the globe dream to visit Hawaii, and Oahu is one of the most famous destinations there. Featured in many movies or TV series, with breathtaking landscapes, the blue ocean, and friendly people, Oahu has a lot to offer to all types of travelers. I'm happy to invite you to discover a guide to Oahu, Hawaii, with the best things to do in Oahu, off the beaten path Oahu attractions, where to eat in Oahu, and tips in an article by Julie Cao from Always on the Way, a guide part of the free travel guides series on this blog.
Your Guide to Oahu, Hawaii with the best Oahu Attractions, Restaurants, and Tips
Oahu is the main island and the third largest island in Hawaii; it is home to the state's capital city, Honolulu, the busy international hub, Honolulu International Airport, and over 2/3 of the island's population.
It is a diverse place with travelers and residents from over 100 countries. Every year, millions of visitors come here to embrace an endless supply of charming scenery, history and culture, island activities, and sunlight.
If you plan to visit Oahu, here is information on the famous attractions and off-the-beaten paths.
Top 5 Attractions to see in Oahu
Let's start this Oahu travel guide with the top things to do in Oahu for an unforgettable trip.
Pearl Harbor
A historical place to learn about the Japanese attack on December 7, 1941 that precipitates the US's entrance into WWII. Here, you can visit the USS Arizona Memorial to pay respect to the 1,177 USS Arizona crewmen who died on that day, and the sinking hull of the battleship.
There is a documentary film displayed at the Visitor Center to show what exactly happened on that day. Make sure you include this place on your Oahu itinerary as it is really worth a visit.
Kalakaua Avenue
This 3.5-kilometer long street is the main hub of Waikiki and one of the best things to do in Oahu.
It is filled with high-end shops, hotels, restaurants, bars, street art performance, and famous Waikiki Beach. How can you not include it on your Oahu bucket list?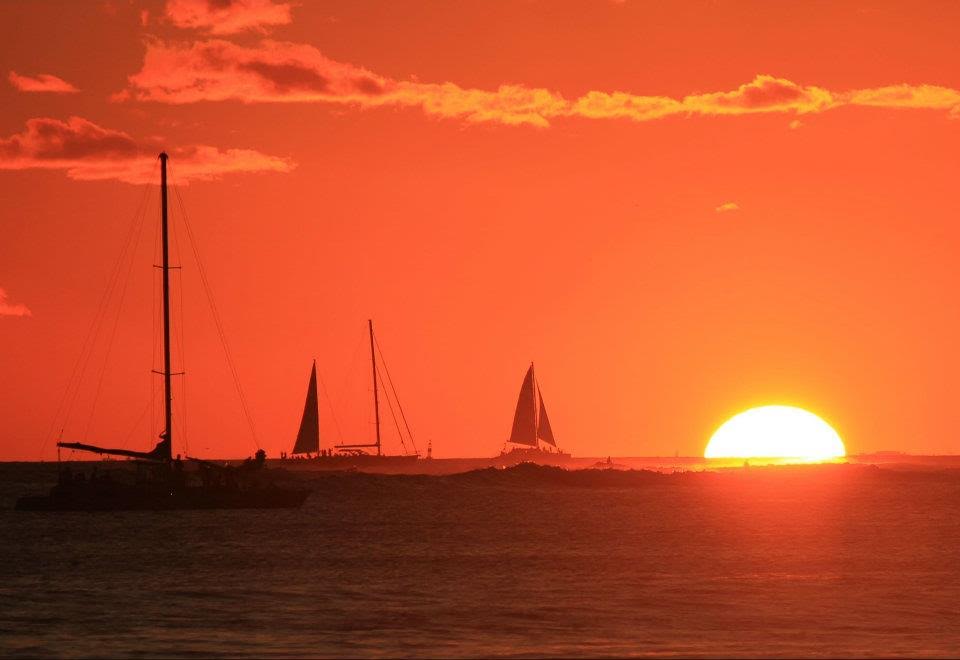 Diamond Head
If you want to explore Oahu furthermore, Diamond Head should be next on your list. A 0.7-mile hike through the switchback trail and 99 steps leading you to the summit of this dormant volcano that offers 360-degree views of Oahu.
At the top, you can enjoy the view of the leeward side, the stunning seascapes, and the Waikiki skyline, and feel the trade winds coming your way. Diamond Head is open from 6 a.m. to 6 p.m. daily, and there is a $1 admission fee per visitor that's totally worth it. You can easily see why I consider this to be one of the Oahu points of interest.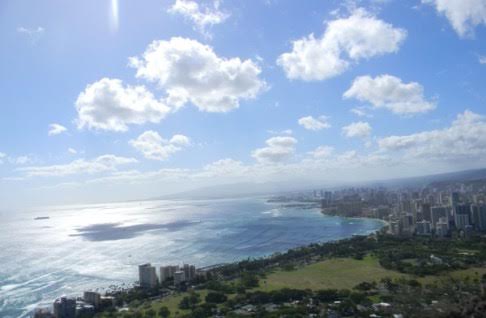 Ala Moana Shopping Center
The largest open-air mall in the world featuring high-end clothing shops, Foodland, two food courts, and the Mai-Tai bar. If the price is too expensive for you, you can window shopping and people watching. It will still be one of the best places to visit in Oahu.
Hanauma Bay
The most famous snorkeling place in Hawaii because of the high concentration of marine creatures, clear and shallow water, and the white sand. The best time to visit Hanauma Bay is in the late afternoon to avoid long lines at the entrance.
Please note that Hanauma Bay is closed on Tuesdays and requires a $5 entrance fee per person. One thing is clear: you won't be dissapointed by this famous Oahu attraction.
Oahu off the Beaten Path
Your Oahu sightseeing itinerary should also include some offbeat things to do in Oahu. That is why I'm presenting you below the best off the beaten path things to do in Oahu.
North Shore
This part of Oahu is home to the locals' favorite beaches and legendary surfing spots, such as Waimea Bay, Sunset Beach, and Ehukai Beach.
It's one of the Oahu off the beaten path places you have to check out. Here, you can get the scrumptious shrimp plate at Giovanni's Shrimp Truck and the shave ice at Matsumoto Shave Ice.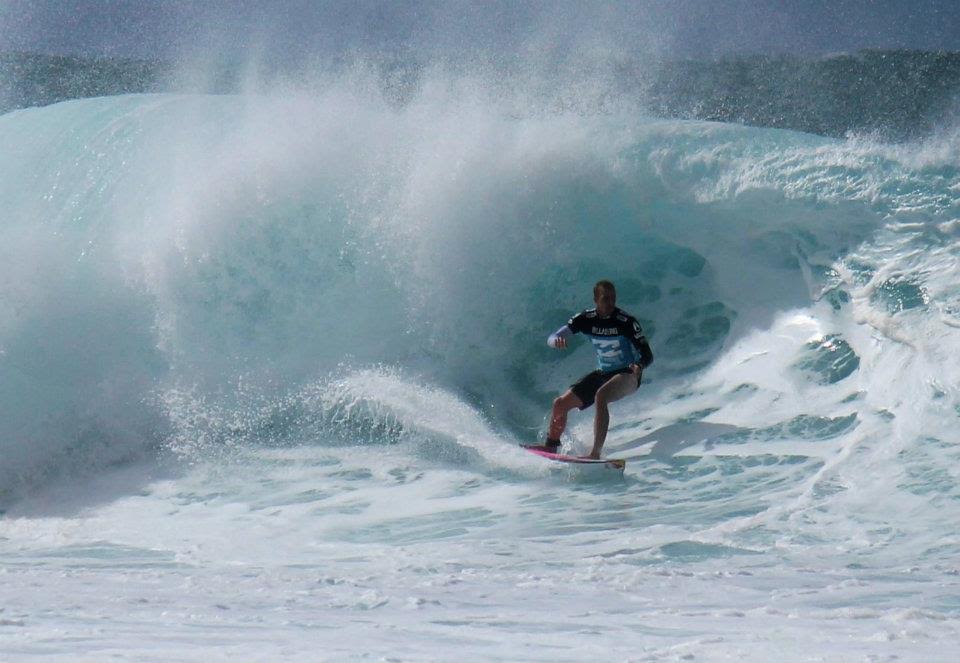 Bishop Museum
Located in the Kalihi district of Honolulu, this museum showcases ancient Polynesian culture, natural history specimens, a planetarium and lava demonstration, and a library with an extensive collection of books, periodicals, and newspapers.
It is a great place to learn the history and culture of Hawaii and the Pacific. I strongly recommend it for your Oahu bucket list.
Mount Tantalus (Round-top)
This lookout is the best place to have a bird's-eye view of Oahu. The prime time to visit this lookout is during the sunset, when the island starts to light up. The city lights from the Tantalus are fantastic.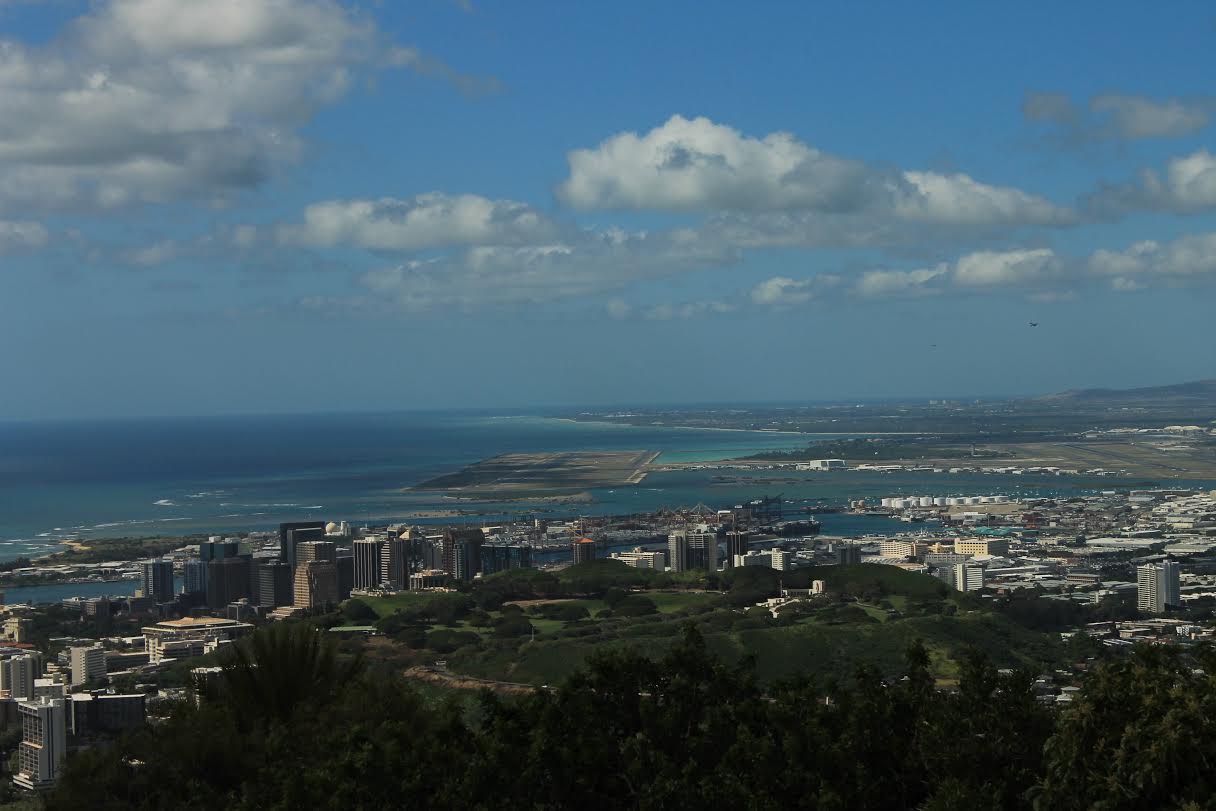 Waimanalo Bay
Another great of the beaten path place to visit is Waimanalo Bay. This hidden beach has abundant Ironwood trees, crystalline water, powdery white sand, and the Ko'olau Mountain Range.
The frequent shore-breaking waves made this beach a perfect place for body -surfing and body boarding.
Stairways to Heaven
Amid the Ko'olau mountain range, these 3,922 steep stairs lead you to the summit with the greatest view of the windward side of Oahu. However, this is an illegal trail ($600 trespassing fine if you get caught), because of the deteriorated hiking conditions – slippery stairs often on vertical inclines and, broken handrails – so attempt this hike at your own risk.
Where to eat on Oahu
Oahu has restaurants that serve cuisine from all over the world. Here are my five budget-friendly favorite restaurants.
Bangkok chief
My go-to Thai restaurant, one located on Nuuanu Avenue and another on East Manoa Road, offers assortments of a la carte with curry chicken for $8.45 and basil shrimp for $10.80 with speedy service. The food is served in a large bento box that can be saved for two meals.
Chodang
A small Korean restaurant features daily specials for $5. The dining experience kicks off with several free-mini banchan dishes, such as sweet potatoes, kimchee, bean sprouts salad, and spinach salads.
Be prepared to wait in line during the peak hours, but the tasty food and the dirt-cheap price are worth the wait.
Goma Tei
One of the best Japanese ramen places that specialize in gourmet Japanese tan tan broth and soba noodles topped with a variety of vegetables, sliced pork meat, and seafood.
Ryan's Grill
A Kama'aina restaurant located across the World Theater that features half-priced pupus from 4-7 p.m. and after 9 p.m., including garlic break with hot crab and artichoke dip, Kailua pork quesadilla, and roasted duck with steamed buns.
Happy Garden is a Chinese restaurant in Chinatown that serves all day dim sum starting from $2.
Tips for visiting Oahu
Be careful of the strong waves in the North Shore area during the winter season.
Check the bus schedule before you head to the North Shore, Kaneohe, and Kailua, as the waiting time for these buses takes up to 90 minutes.
Lastly, enjoy your trip to one of the most beautiful places on Earth!


Julie Cao
Julie is a travel blogger and a lover of books, wine, soccer, landscape photography, and the Aurora Borealis. She was born and raised in China, has lived in Hawaii, and has currently made her way in Toronto, Canada. Follow her on Twitter and Facebook.
Oahu Hotels