September brings a sensational lineup of can't-miss festivals, events, and celebrations across Europe. From iconic beer festivities in Munich and music festivals in Spain to illuminated cityscapes and tomato fights in the streets, Europe comes alive in September with unique cultural traditions and lively community gatherings.
This month presents the perfect opportunity to embrace local experiences and discover the diverse sights, sounds, and flavors of Europe. As summer fades into autumn, the festivals usher in a spirit of community, creativity, and joy across the continent.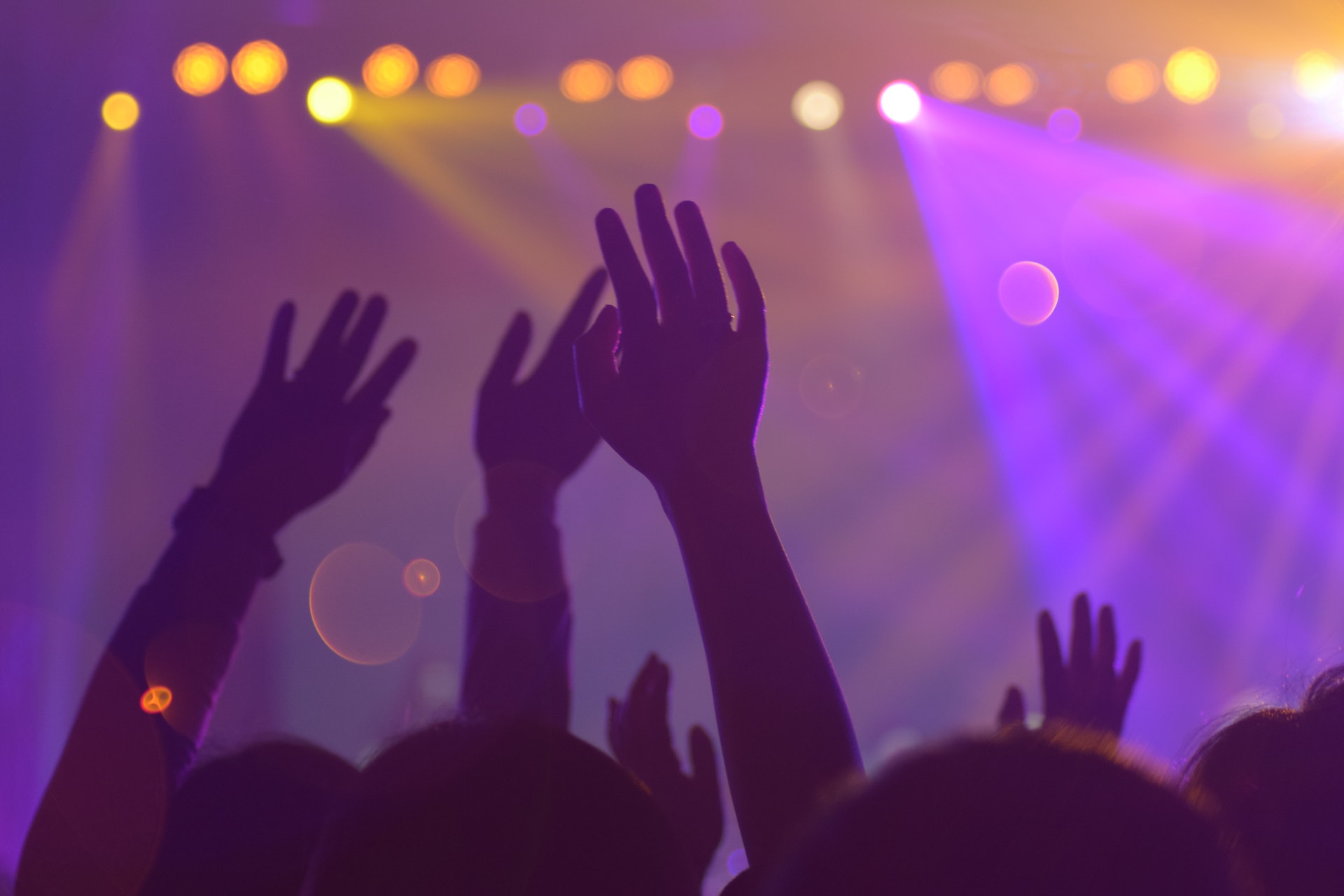 I like September very much as it brings cooler weather – in fact, the weather in Europe in September is great for festivals and events. There are no more heatwaves – and the maximum is around 25C. It rains, but not heavily. Plus, there are plenty of fruits to enjoy in September – so it is a perfect month to visit Europe and enjoy some great festivals in Europe, go to some interesting and fun European events, and enjoy the local food and culture!
Pack your bags and get ready to experience the energy and excitement of Europe's top September festivities. Here are 12 unforgettable events that should be on every traveler's bucket list.
Included on this guide to the best events and Festivals in Europe in September are:
La Mercè Festival in Barcelona, Spain
Venice International Film Festival in Venice, Italy
San Sebastian Film Festival in San Sebastian, Spain
Belgian Beer Weekend in Brussels, Belgium
St. Giles' Fair in Oxford, United Kingdom
Braemar Gathering in Scotland
Budapest Wine Festival in Budapest, Hungary
New Wine Harvest Festivals in Wine Regions (and Beyond)
BD Comic Strip Festival in Brussels, Belgium
Vienna Wine Hiking Day in Vienna, Austria
Oktoberfest in Munich, Germany (begins at the end of September)
Experience The Best Events and Festivals in Europe in September
La Mercè Festival in Barcelona, Spain
Barcelona's biggest street festival brings a blast of music, culture, and color late every September. La Mercè Festival is the city's main annual celebration in honor of its patron saint, Mother Mary of Mercy and it is one of the best European events in September.
This lively four-day festival in Barcelona, Spain, features over 600 activities citywide. Highlights include live music performances, theater, parades with giant mythical figures, human tower contests, a circus, street acts, fireworks over the harbor, and the fiery correfoc with drummers, fireworks, and dancing devils.
Visitors can browse the bustling markets, enjoy tapas and drinks in the Plaça Reial, and join the crowds dancing at the music stages that rock late into the night. The festivities gloriously showcase Barcelona's vibrant and diverse culture.
Make sure to book your accommodations well in advance and expect fun activities for all ages – yes, children are welcome and entertained.
Venice International Film Festival in Venice, Italy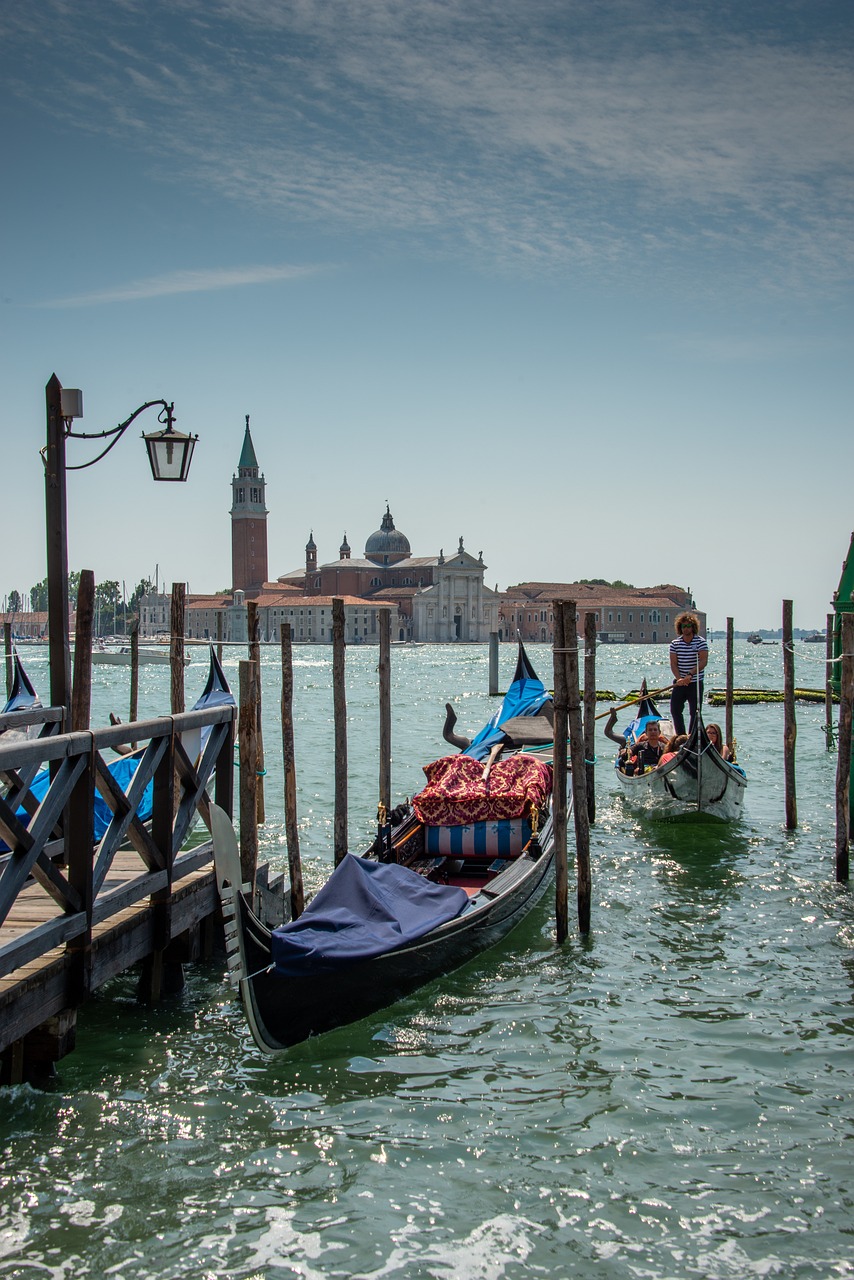 Cinephiles and celebrity fanatics flock to Venice every September for the prestigious Venice International Film Festival. For over 80 years, this historic film festival has showcased stellar international cinema and provided a platform for emerging talent.
Taking place in late August through early September, the festival brings Hollywood glamour to Venice's Lido island.
Fans can hope for a celebrity sighting and get tickets to screenings and red-carpet premieres. The festival awards the highly coveted Golden Lion prizes as well as other jury and audience awards.
Even without tickets, visitors can still soak up the excitement and glamour in the area. Stroll along the waterfront near the red carpet or take a boat ride to enjoy the unique island setting. Experience the magic of cinema in one of the world's most romantic cities.
San Sebastian Film Festival in San Sebastian, Spain
I opened the film gate – so to speak – with the film festival in Venice. But let me tell you this: there are several great film festivals in September in Europe – and next on this list of best European events in September is another such event dedicated to movies.
The coastal city of San Sebastian in northern Spain is the place where the prestigious San Sebastian International Film Festival takes place for more than 70 years now. Held in mid to late September, this festival celebrates international cinema with special honors for European and Latin American films.
The glamorous event attracts top directors, actors, and producers along with audiences passionate about film. Attendees can enjoy world premieres, red carpets, film screenings, industry talks, and being surrounded by like-minded movie buffs. Awards are given for best film, director, actor, and actress.
You know I always recommend you to go beyond a business visit or, in this case, one dedicated to the movies, and to explore the city. San Sebastian has a lot to offer – and you will be pleasantly surprised by its beaches, pintxos (Basque tapas), or the local architecture, including the iconic Kursaal Palace cube building. Time your visit to indulge your love of cinema and experience Basque culture.
Belgian Beer Weekend in Brussels, Belgium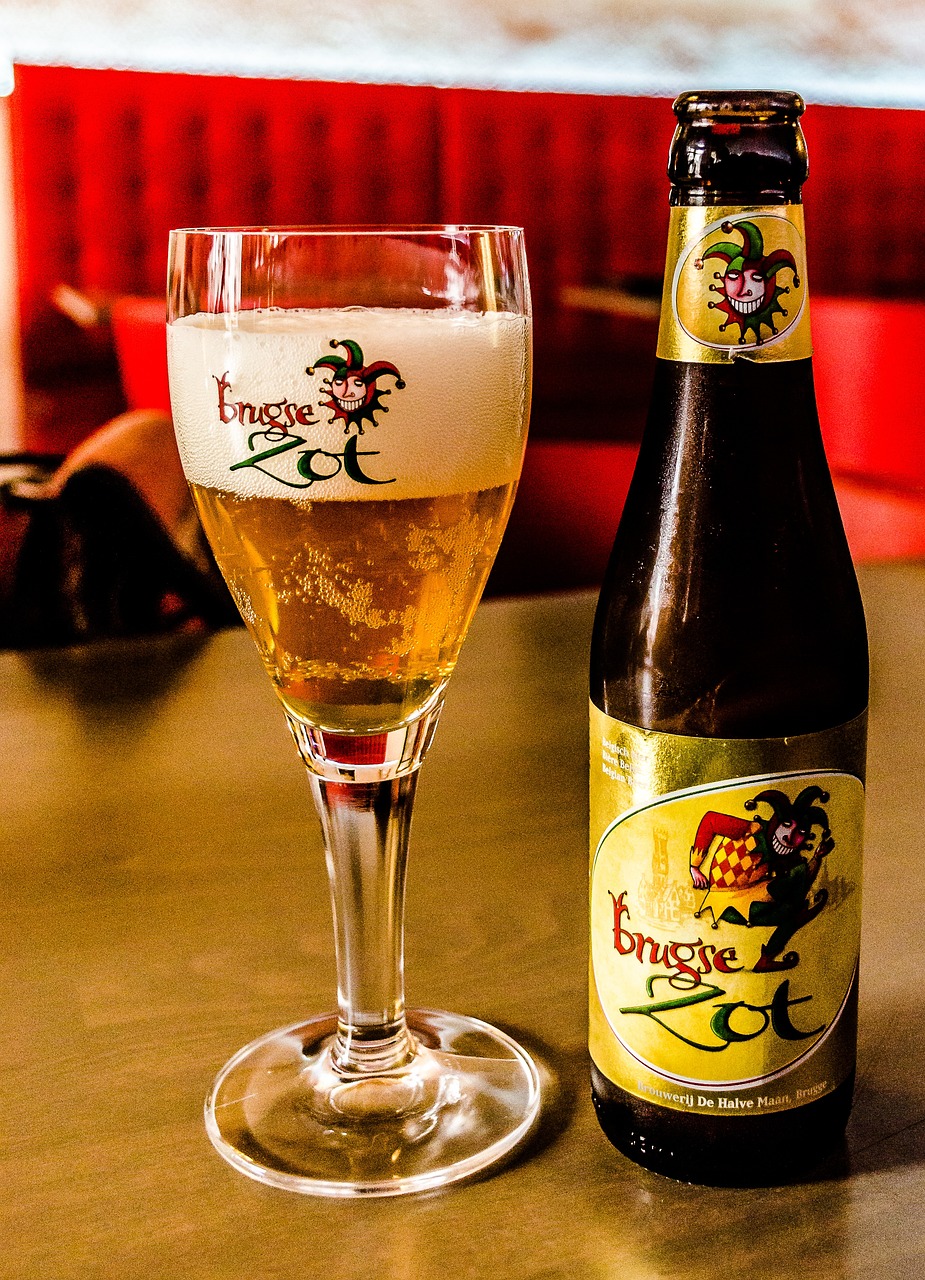 The beginning of September brings a cool beer festival in Brussels.
Belgian beer lovers enjoy the Belgian Beer Weekend. Taking place on the Grand Place in the heart of Brussels on the first weekend of September, this festival celebrates the wide range of Belgian beers with live music, food stalls, and of course, plenty of beer.
With over 400 Belgian beers on offer, from Trappist beers, lambics, wheat beers, abbey beers, pale ales, and more, attendees can discover new favorite brews.
Local breweries run the beer stands, providing insight into the brewing process. Enjoy traditional Belgian fare like moules-frites, waffles, and chocolate to pair with the beers.
By night, live bands perform rock, blues, jazz, and pop music into the early hours across five different stages. Don't miss the parades, costumes, and street performers bringing lively entertainment to this fantastic festival.
St. Giles' Fair in Oxford, United Kingdom
St. Giles' Fair in Oxford, United Kingdom, is a historic fair with roots dating back to the 13th century. This lively event brings the streets of Oxford to life with thrilling rides, delicious street food, and traditional amusements.
One of the fair's highlights is the vibrant atmosphere, with colorful lights, lively music, and the cheerful chatter of fairgoers. You can indulge in classic fair treats like cotton candy and candy apples or take a whirl on amusement rides like carousels and roller coasters.
St. Giles' Fair is a family-friendly event, making it an ideal outing for visitors of all ages. The fair typically takes place in early September, so check the dates before planning your trip.
Braemar Gathering in Scotland
The Braemar Gathering is a traditional Highland Games event held in Scotland. It showcases Scottish sports, music, and cultural celebrations in the stunning setting of Braemar.
Braemar Gathering takes place in the first Saturday of September and enjoys special guests – including members of the Royal family.
Here you can witness traditional Highland Games competitions, including caber tossing, hammer throwing, and tug-of-war. Bagpipe music and Highland dancing performances are also an integral part of the event.
Budapest Wine Festival in Budapest, Hungary
The Budapest Wine Festival is a celebration of Hungarian wines that takes place in the heart of Budapest, specifically on Castle Hill. This event offers wine connoisseurs the opportunity to savor a wide range of Hungarian wines while enjoying cultural events and entertainment.
The festival is set in a picturesque location, providing breathtaking views of the city and the Danube River. Visitors can sample wines from various Hungarian wineries, attend wine-themed events and workshops, and indulge in traditional Hungarian cuisine.
I'm also recommending you take a stroll around Castle Hill to explore Budapest's historic sites and enjoy panoramic views of the city. The festival often features live music and cultural performances, so be sure to check the schedule.
New Wine Harvest Festivals in Wine Regions (and Beyond)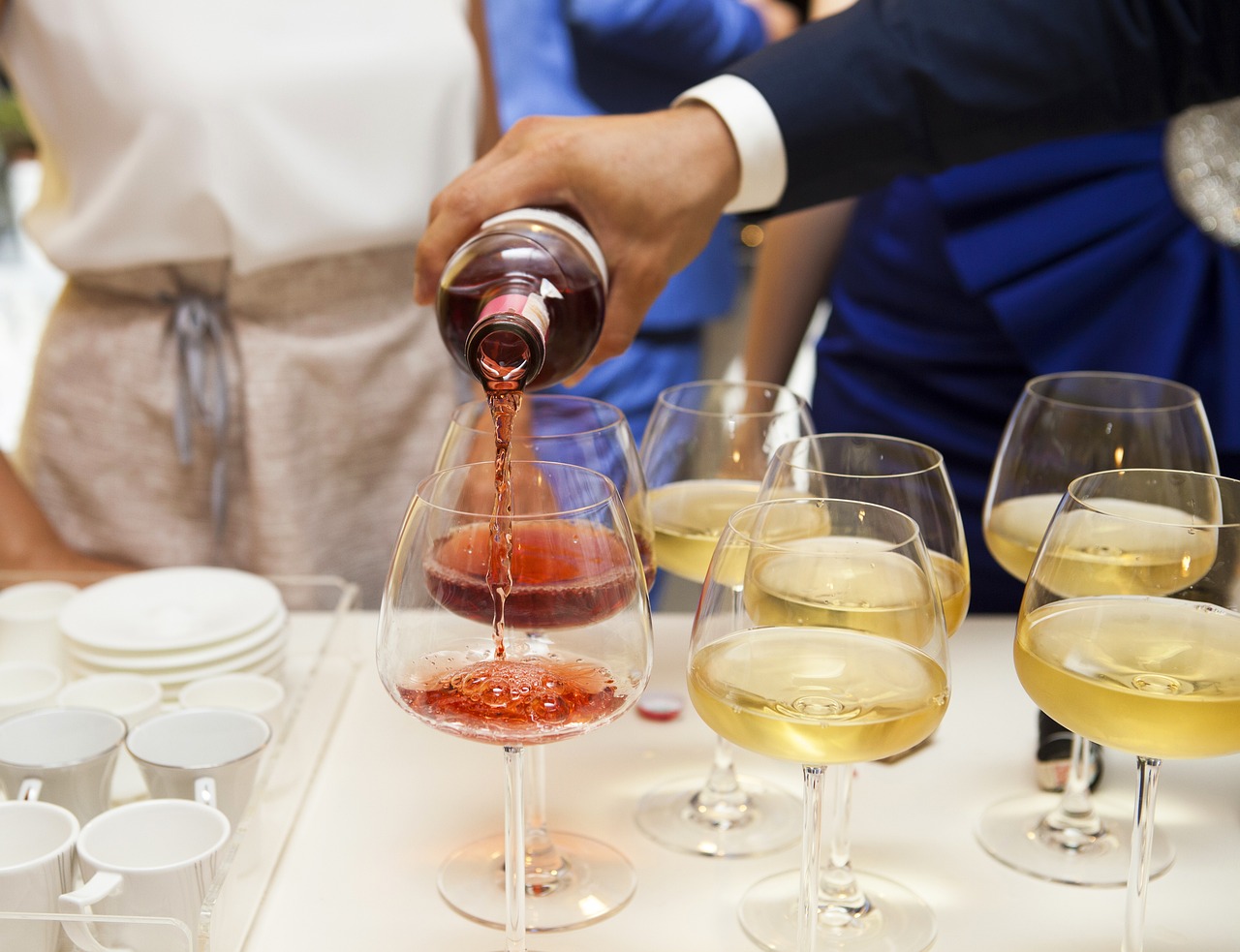 Oh, I remember the days when I would help my grandmother and my mom make a few bottles of wine from the vines in our garden. Back then, we used to walk, bare feet, to get all that fantastic juice from the grapes.
And I still love that grape juice – freshly squashed grapes, before turning into wine and having alcohol!
Nowadays, obviously, there are tools that are used to press the grapes and get that juice. In Europe, there are many countries and places that offer amazing experiences related to grape harvesting and wine making.
There are also many European wine festivals – so if you like wine, Europe is your destination for September!
From Portugal's Douro river valley to Italy's Tuscany to France's Burgundy, wine harvest season brings fresh grapes, lively crowds, music, and a bounty of tastes.
Many towns put on celebrations with grape stomping contests, winery tours and tastings, medieval costumes, parades, and vendors selling local arts, crafts, and culinary treats.
At such events, you can learn about the local winemaking history and processes while toasting with glasses of newly released wines. Unmissable experiences, in my opinion!
Some top wine harvest festivals in September include:
Festa del Vino in Impruneta, Italy
New Wine Festival in Madeira, Portugal (I know, this one begins towards the end of August, but it lasts until after mid-September)
Federweisser in Germany's Rhine Valley (lasts until after October 20th)
Festa del Vino in Montecarlo, in the hills of the Lucchesia area
Dürkheimer Wurstmarkt , Bad Dürkheim, Germany
Budapest Wine Festival, in Budapest, Hungary
Several Wine-focused events in Prague, Czech Republic
Make sure you check each country, area, or city you plan on visiting and discover if there aren't some wine-related events in September.
For instance, in Romania, in Bucharest, there are smaller events with wines and other autumn-related products, fruits, and vegetables.
So embrace the start of autumn by connecting with locals and joining in their Wine Harvest traditions across Europe. Learn, eat, drink, stomp some grapes, and celebrate community!
BD Comic Strip Festival in Brussels, Belgium
The Brussels Comic Strip Festival is a paradise for comic book enthusiasts. This event celebrates the art of comics with exhibitions, parades, giant balloons, and artist meet-and-greets. Brussels, the birthplace of Tintin and the Smurfs, is the perfect host city for this colorful festival.
The streets of Brussels come alive with gigantic comic book balloons, bringing beloved characters to life. Comic book artists from across Europe gather to showcase their work, sign autographs, and engage with fans. The festival also features exhibitions highlighting the history and art of European comics.
Don't forget to try some Belgian chocolates while you're in town and go to the Atomium, one of the top attractions in Europe.
Vienna Wine Hiking Day in Vienna, Austria
For wine lovers, Vienna Wine Hiking Day offers a unique experience in the Austrian capital. This event allows you to explore Vienna's wine regions on a day dedicated to wine tasting and scenic hikes.
As this event is a very interesting one, I dedicated a special section here – apart from those amazing wine festivals in Europe in September mentioned above.
Vienna is home to several picturesque vineyards, and on this special day, you can sample a wide range of Austrian wines while enjoying leisurely hikes through the vineyards. Local winemakers often open their cellars to visitors, providing a behind-the-scenes look at the winemaking process.
Check the event's schedule and plan your route to visit multiple vineyards. You may also consider joining a guided wine tour for an in-depth exploration of Vienna's wine culture.
Oktoberfest in Munich, Germany (begins end of September)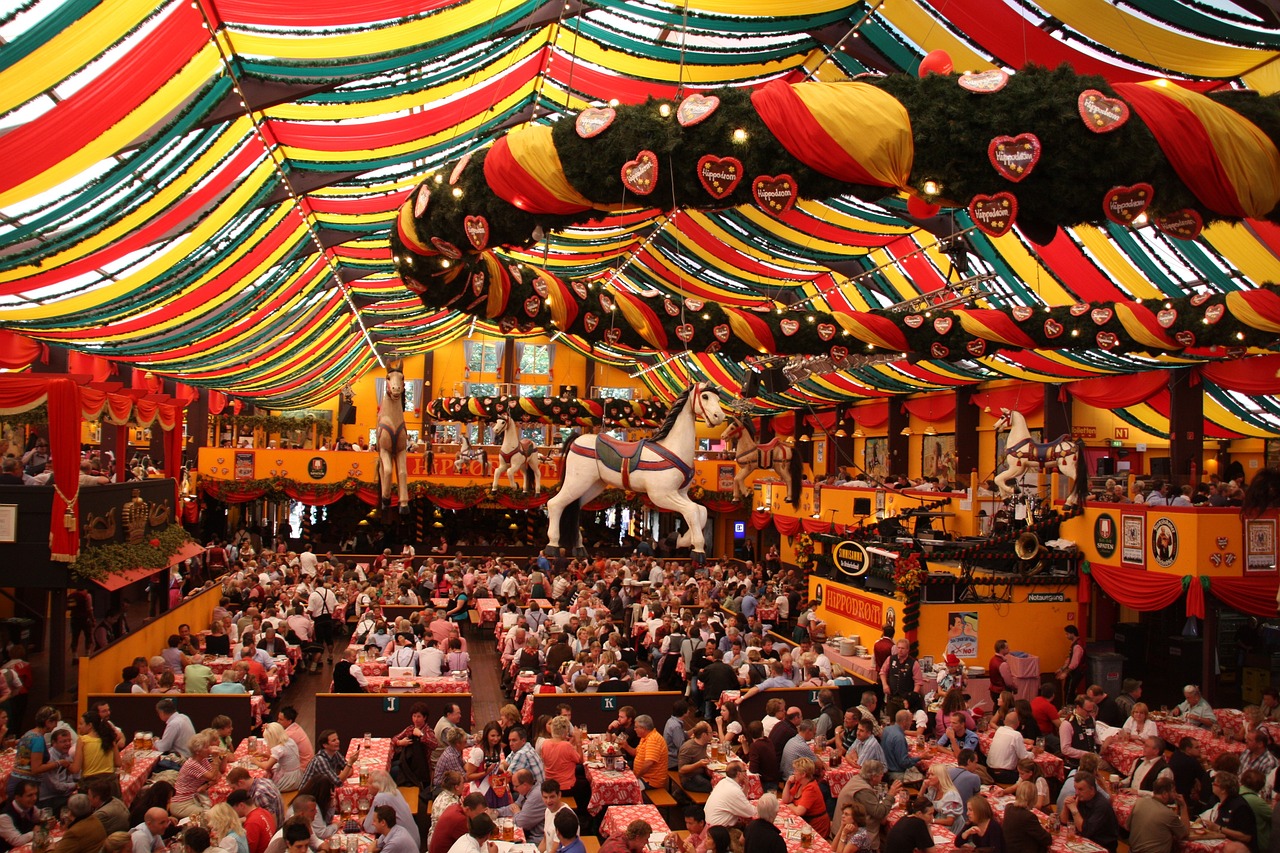 No list of Europe's best September events is complete without the world-famous Oktoberfest. Taking place annually in Munich, Oktoberfest is arguably the largest and most iconic beer festival globally.
The festival runs from mid-September to the first Sunday in October attracting over six million visitors each year.
With its 14 huge beer tents, lively Bavarian music, traditional dirndls and lederhosen, overflowing steins of beer, and mouthwatering German food, Oktoberfest offers an incredible immersion into Bavarian culture.
You can see parades, carnival rides, and beer tents filled with long wooden tables where people come together to eat, drink, sing, and form new friendships.
This lively festival has something for everyone. Experience the electric atmosphere and create unforgettable memories at Oktoberfest.
Remember to wear comfortable shoes as you'll be on your feet for hours and maybe rent the traditional Bavarian attire known as "lederhosen" for men and "dirndls" for women. Toast with the locals, saying, "Prost!" (Cheers!).
Conclusion about the Top European Events and Festivals in September
As you can easily see, September is a remarkable month in Europe. We have so many European cultural events and celebrations. From centuries-old traditions to modern festivals, Europe offers a diverse selection of experiences that cater to all tastes.
From the world-famous Oktoberfest in Munich to the historic charm of the Braemar Gathering in Scotland and the amazing European wine festivals in September, these unmissable events and festivals in September in Europe provide unforgettable experiences that will leave you with lasting memories.
Whether you're a cinephile, a music enthusiast, a foodie, or simply an adventurer, Europe's September events promise a cultural extravaganza like no other. Plan your trip wisely, immerse yourself in local traditions, and celebrate the beauty of Europe's diverse cultures this September.