Perth airport is the second biggest Airport based on the West of Australia. It is an international airport with the regional flight code of PER, considered as one of the busiest airports in Australia. It is located in Perth near the boundary line of Belmont and the City of Swan. Perth airport has two runways.
Melbourne center which runs the Melbourne FIR allows Perth airport to manage the approach control. After getting a final approach, the Perth tower takes control over the plane.
Read here the ultimate guide to Melbourne and discover here the best rooftop bars in Melbourne. If you are visiting Melbourne for 2 or 3 days, this is the perfect Melbourne itinerary – check it out!
The basic issue of parking at airports:
Parking has always been a basic issue in public places and at Airport it becomes even more important as a large number of people arrive there, some come to receive the arrivals while some come to see off their loved ones and one obviously uses a car or some other source of an automobile to reach the airport.
For safe parking of those vehicles, it is necessary for the management or makers of the airport to provide a large space for secure parking so that the customers can move tension-free.
Perth airport parking has many spaces providing a solution of parking-related issues to the customers.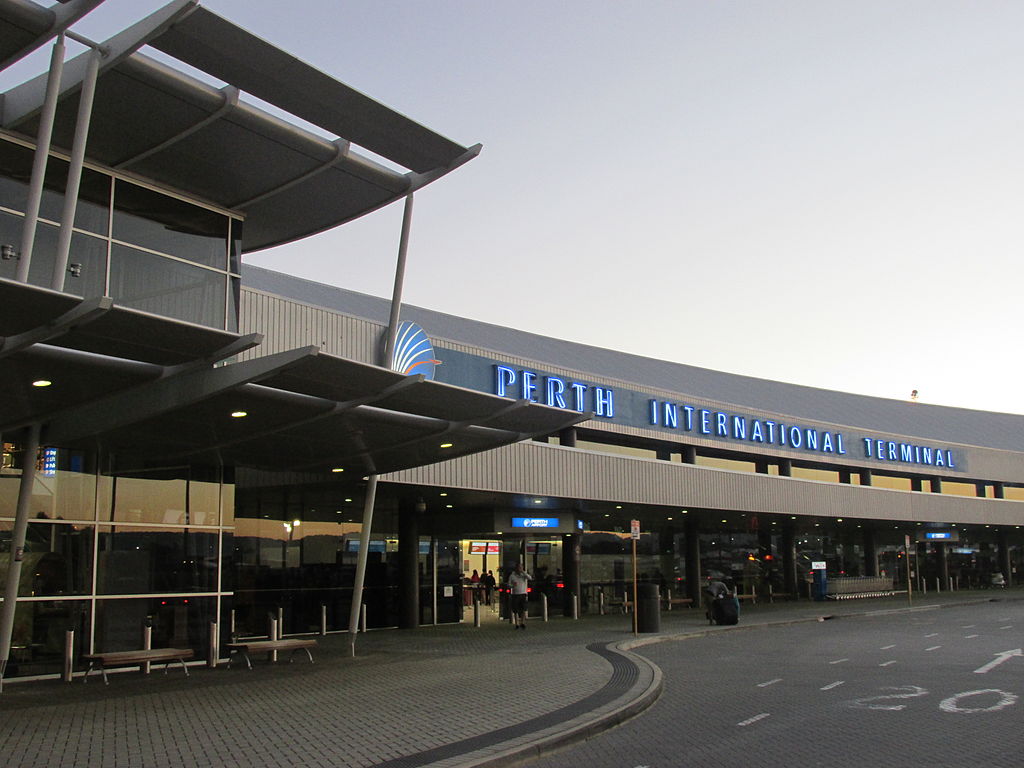 photo by Orderinchaos via Wikipedia licensed under the Creative Commons Attribution-Share Alike 4.0 International license.
Parking at Perth Airport:
Perth airport provides a vast network of parking based on more than 4-5 parking lots which are big enough to accommodate a hundred cars. Perth airport is based on two different categories of parking. One is the domestic parking and the other is International parking.
Both the parking have more than six to seven parking areas nearest to their particular terminals, making it convenient for the people to reach the terminal by walking for a few minutes.
Apart from his facility it also provides the customers with the facility of one day stay by ensuring them the safety of their vehicles.
Customers can clearly find about thousands of cars, bikes, vans parked in the domestic and International parking areas.
Indoor parking deal at Perth airport:
Perth airport provides pocket-friendly deals to the customers thus making it easy for them to park their cars in airport parking. It allows indoor parking to the customers with costing as low as 7$. The perk of taking this deal is that the customers can use the free shuttle bus to reach the airport in minutes.
That means it is a very secure and reliable deal which people can afford easily. One has to register online for making online bookings and parking reservations.
This indoor parking is a few minutes away from the Perth Airport. The shuttle bus drops the passengers to the airport within no time.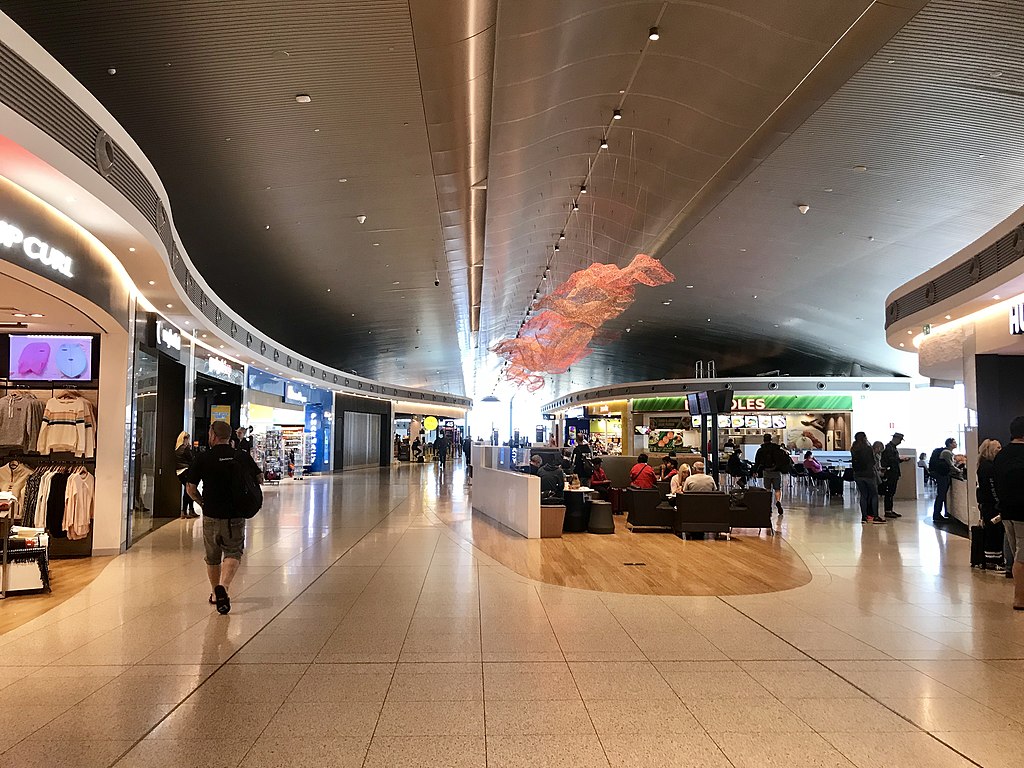 image by Kgbo via Wikipedia licensed under the Creative Commons Attribution-Share Alike 4.0 International license.
Safety of vehicles at Airport:
While planning a holiday or trip, everyone always thinks of the safety of their vehicle. And in case of safety Perth Airport assures and takes responsibility for the cars. High definition security cameras have been installed in each parking lot.
Also, a strict security system is imposed in parking areas. These men keep a regular check and balance on every car that enters or leaves the airport.
Methods to park cars:
Perth airport parking fees vary as this airport allows people to choose between the two types of parking, one is valet parking or the direct drive to the airport. You, obviously can't avail of the free parking but the use of a shutter bus will be free of cost for you.
It picks the passengers and drops off them to the garage for free. The airport doesn't cost any extra charges for shuttle bus. Booking the parking using a shuttle service is much cheaper and easier than booking it via Parkos. While valet parking is costly as compared to shuttle service.
Keeping all these factors in mind one should plan accordingly, the method of parking. Both have their own pros and cons.
Valet parking saves the effort of customers and consumes less time but it is not for free. It has some price rates that can be paid online or direct at the parking lot.
Charges of Parking at Airport:
There are different charges for parking at Perth airport. This airport is divided into different terminals which are too far from each other.
Terminal 1 and T2 are far away from the third and fourth terminal. And each terminal has its own parking lot.
It further has different levels which have more spaces for parking of a thousand cars, bikes etc. Thus, parking rates in this International airport vary but one can get a little concession in rates by booking the parking slot online.
Long-term and Short-term Parking:
Giving the benefit of free parking for about ten minutes, the short-term parking charges more than ten dollars for hour and if one continues to stay for a day it will cost him more than fifty dollars.
While the long-term parking costs above 60 dollars in case of stay for a day. And if one intends to stay for a week it will cost him more than three hundred dollars which is a heavy amount to pay for parking.
Long-term parking is much more costly than short-term parking but if the reservations are made online, one can get cheaper rates.
Fast track and terminal parking:
Parking for fast tracks is only available on the third and fourth terminal (T3, T4) that costs a minimum of 25$ for one-hour parking. In the case of a week, it costs more, about a hundred dollars. If the stay prolongs to fifteen days then it will cost about two hundred dollars to the customers which means 10$ is charged per day for parking.
Each terminal has separate parking which includes different hourly and weekly days. At T3 and T4 customers are charged fourteen dollars for an hour. For one week it costs above 325 $ to the customers.
Valet parking:
This is another kind of parking allowing the customers with the option to park their vehicles in short-term parking and long term parking areas. It's reliable because it is much time saving and customers can go through the fast check process.
You can go directly to the airport via your own transport instead of using airport transport. The employee or the security will check the customer's transport if in case of any damage to the vehicle. The employee will sign the form with the customer after which he will be enabled to park his car in the parking.
Parking via Parkos:
Parkos is an Internet-based website that provides cheap parking at Perth airport. This is an alternative to the direct booking of parking at Perth Airport which is less costly for the customers.
Parkos provides secure parking of cars in the garage that is very close to the Airport terminals. You can easily reach the terminal in minutes, via a shuttle bus. Parkos is very safe and convenient as the site is monitored directly via cameras while in some cases they do have a staff to look after the security of cars.
It allows the customers the free cancellation of their bookings in case they change their minds. More than fifty thousand people have booked flights and parking at Perth airport using Parkos.