Planning to visit Melbourne Australia? Here's your complete guide to Melbourne with the best places to visit in Melbourne, tips, where to stay in Melbourne, where to eat in Melbourne, and Melbourne sightseeing presented by Amy Chung from Family Globetrotters.
This guide is part of the free travel guides series on this blog. Use this insider's guide to Melbourne Australia when creating your Melbourne bucket list.
Your complete guide to Melbourne with the best places to visit in Melbourne, tips, where to stay in Melbourne, where to eat in Melbourne, and Melbourne sightseeing
Melbourne is the coastal capital of the southeastern Australian state of Victoria. It is a relatively young city with exploration by John Batman only occurring in mid-1835.
The discovery of gold in Victoria in mid-1851 led to a gold rush, and Melbourne, which served as the major port and provided most services for the region, experienced rapid growth.
The Melbourne weather is somewhat a bit of a roller coaster with extremely hot summer days and bitingly cold winters. This is caused by the fact that it is located on the boundary of the very hot inland areas and the cool Southern Ocean.
Melbourne, Victoria is known to have 4 seasons in one day and a true local is always well prepared for drastic temperature changes and temperamental weather.
People who live in Melbourne are known as Melburnians. Why we dropped the "o" remains a mystery! People who live here understand that it's all about the lifestyle. In fact, it has been consistently rated as one of the world's most livable cities.
The city of Melbourne, Australia is also known as the "Events Capital of the World". If you attempted to attend all the events it had to offer, you wouldn't have any weekends free for the whole year!
But despite its insatiable appetite for things to do, it is still a fairly laid back city. Its surrounds provide for a stunning natural backdrop of beaches, wineries, national parks, and coastal towns. It truly is one of the most underrated cities in the world.
Use this travel guide to Melbourne to plan an amazing trip! As you'll see, there are plenty of places to visit in Melbourne that will truly amaze you and attractions for every preference.
Include as many places to visit in Melbourne from the list below as possible when you decide to tour Melbourne in order to have a memorable visit.
If you are planning a short trip to Melbourne, use this 3-day itinerary for Melbourne when planning your trip.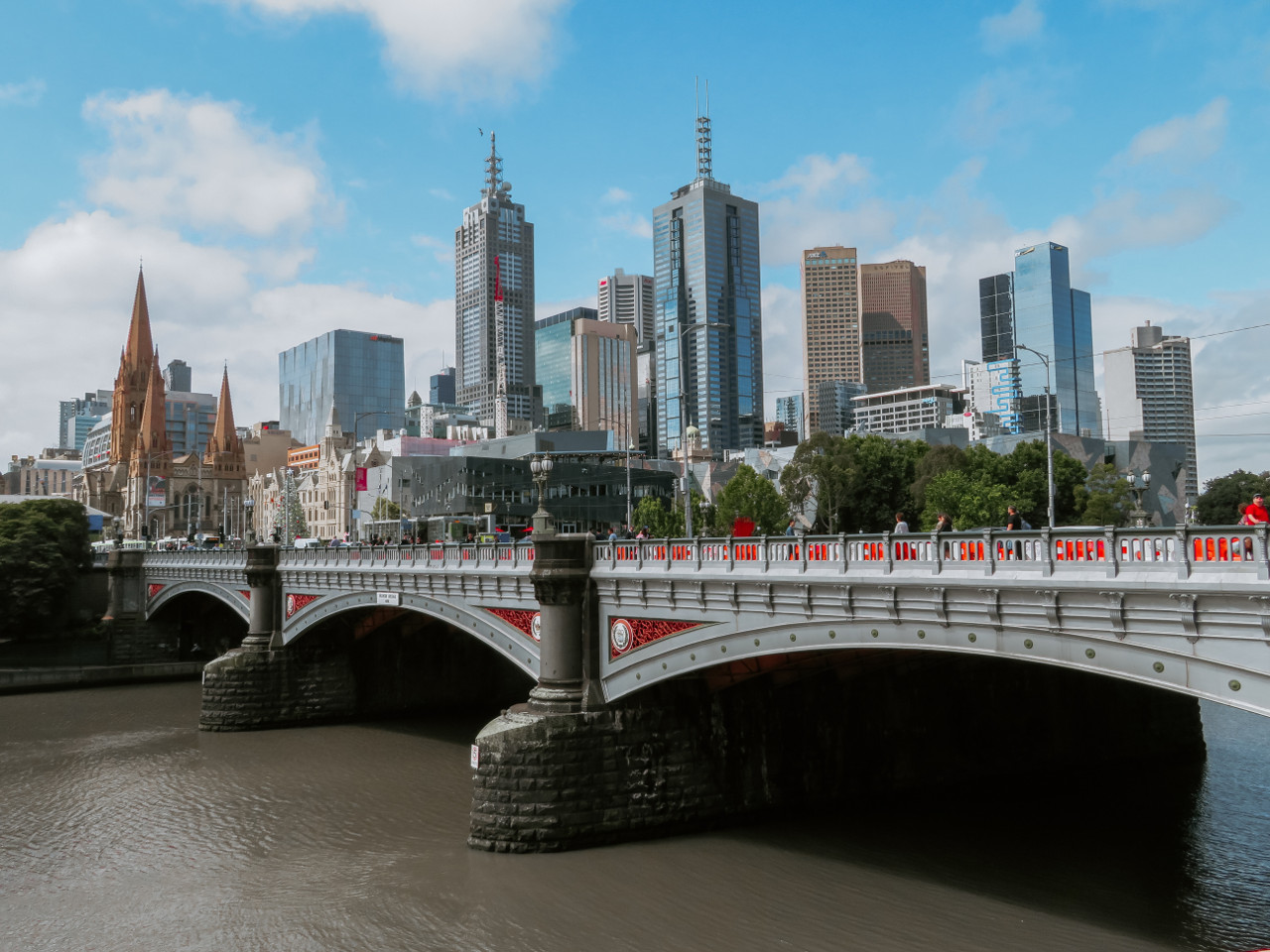 Included in this Melbourne travel guide
Melbourne points of interest – famous Melbourne tourist attractions

Queen Victoria Market
Luna Park
National Gallery of Victoria
Yarra Valley
Twelve Apostles

Melbourne off the beaten path – unique things to do in Melbourne


Street Art
Degraves Espresso
Miss Louise
Fitzroy

Where to eat in Melbourne
Where to stay in Melbourne
Melbourne travel tips
Places to visit in Melbourne – famous Melbourne tourist attractions
Queen Victoria Market – Queen street, Melbourne
Queen Victoria Market is a major landmark in Melbourne, Australia, and at around seven hectares is the largest open-air market in the Southern Hemisphere.
It's not a market that only tourists frequent but is an active market for the locals who make a concerted effort to visit every weekend.
The produce is exemplary, the selection of food is delicious and affordable and the market stalls are fun. The surrounding shops are also worth visiting from the biggest cookbook store in Melbourne to the shop that houses the most extensive selection of Christmas decorations.
Luna Park – 18 Lower Esplanade, St Kilda
Melbourne's Luna Park is a historic amusement park located on the foreshore of Port Phillip Bay in St Kilda.
It is only a 15-minute tram ride away from the heart of the city and it is home to the oldest, continually operating roller coaster in the world – the Scenic Railway! This is definitely one of the fun attractions in Melbourne.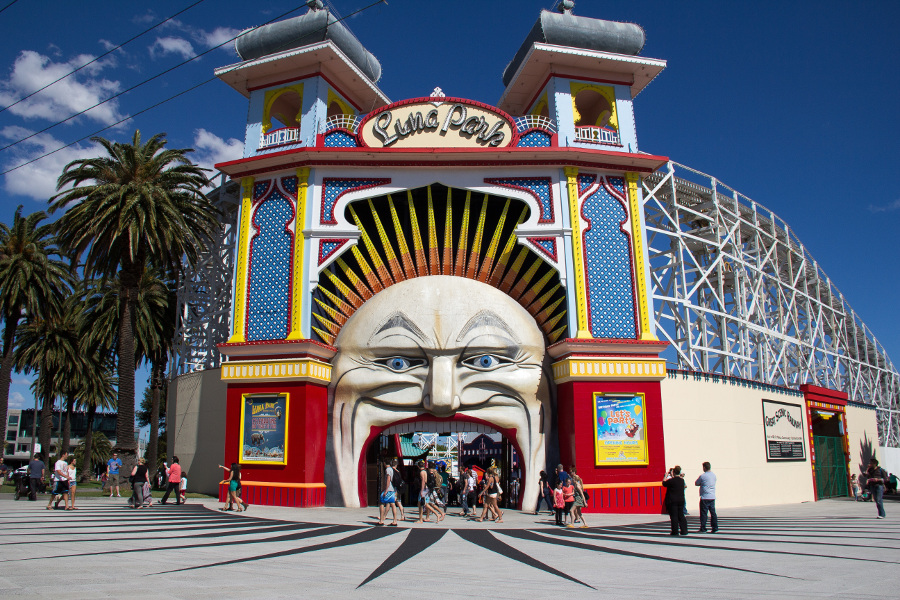 National Gallery of Victoria – 180 St Kilda Rd, Melbourne
The NGV was founded in 1861 and it is Australia's oldest, largest, and most visited art museum and one of the Melbourne points of interest.
This space continually re-invents itself with its travelling exhibitions and if you're lucky you may just catch something you like. From Van Gogh to the Dior Collection to Andy Warhol, the NGV promises to always deliver.
It also has the most magnificent bookshop with the best collection of art and design books whilst its cafe is a great place to catch up for a coffee.
The NGV always boasts free exhibitions and constantly has an exhibit for kids too. It's no wonder that this is one of the top things to do in Melbourne for first-time visitors!
Yarra Valley – Yarra Valley Region
There are plenty of great things to do near Melbourne too! Just 90 minutes out of Melbourne is one of Victoria's largest wine region. No visit to Melbourne would be complete without spending at least a day in this area.
Apart from some of Australia's best wines, the Yarra Valley also boasts markets, retreats if you're into spas and wellbeing, lots of beautiful gardens and playgrounds, award-winning fine dining restaurants and a wide array of arts and culture.
Twelve Apostles – Great Ocean Rd & Booringa Rd, Princetown
The Twelve Apostles is a collection of limestone stacks off the shore of the Port Campbell National Park, by the Great Ocean Road. The Great Ocean Road itself is a spectacular drive with miles and miles of water and spectacular natural scenery.
The rock formations themselves are an iconic must do when in this city and should be visited before they are all gone! This is a perfect area for some Melbourne sightseeing!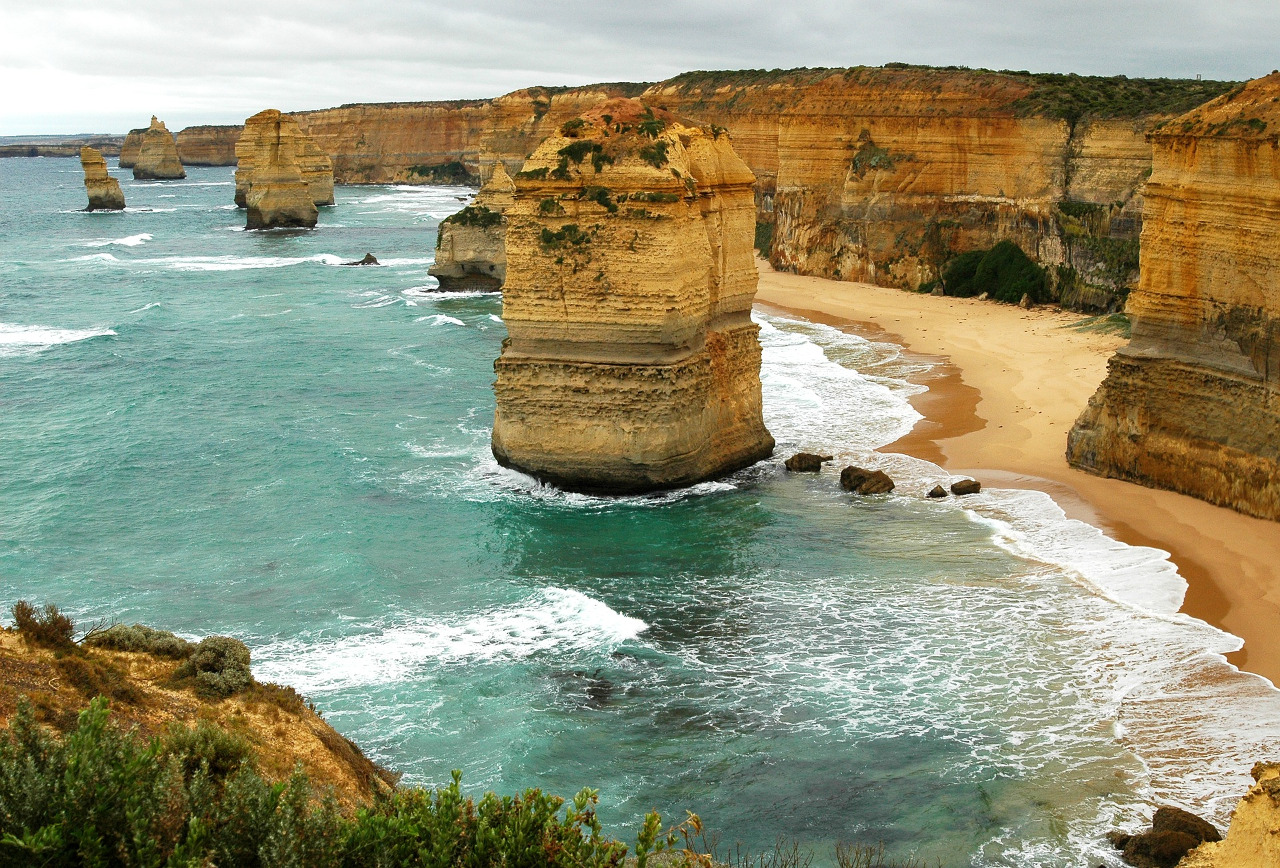 Melbourne Off the Beaten Path
If you want to explore Melbourne beyond the famous attractions, I can assure you that there are several unique things to do in Melbourne that you shouldn't miss. Here are some of them.
Street Art in Melbourne
Melbourne is home to some of the best street art in the world. The best lane to check out some of the most colourful graffiti and urban art installations is Hosier Lane.
Over the years however, it has gotten a little busy. For fewer crowds, go and check out AC/DC Lane, Caledonian Lane, Sniders Lane, and Duckboard Place.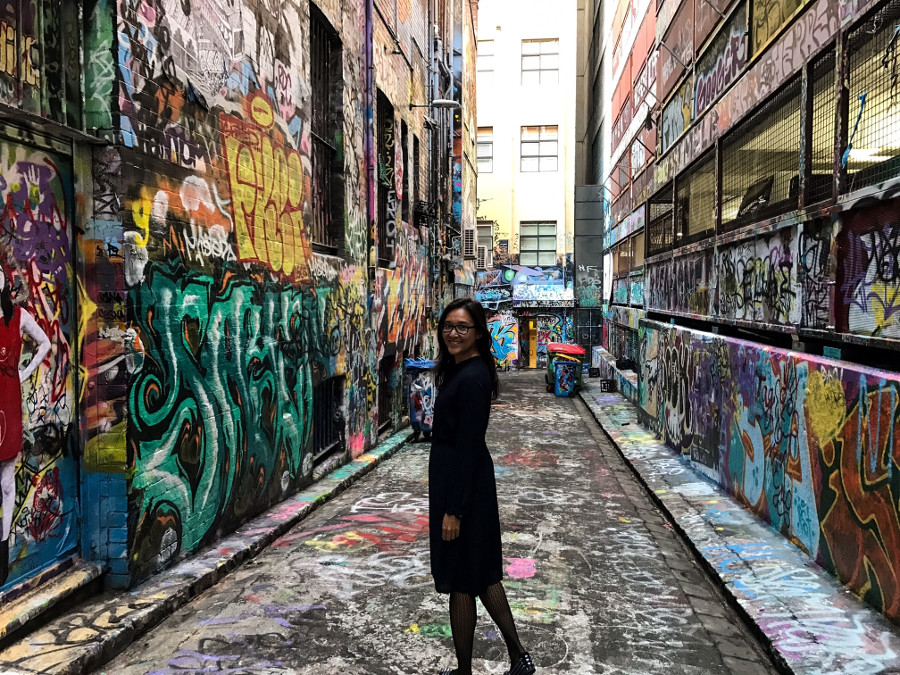 Degraves Espresso – 23 Degraves St, Melbourne
Melburnians are coffee snobs. It truly has the best coffee in the world and Melburnians are proud of their coffee culture and have no qualms telling the rest of the world!
Make a trip to Degraves Espresso on Degraves Street for one of the best coffees in the city. It's art decor interior and seats from an old Victorian train lends itself to attracting the people from all walks of life.
You can easily understand why it is an interesting place to visit in Melbourne.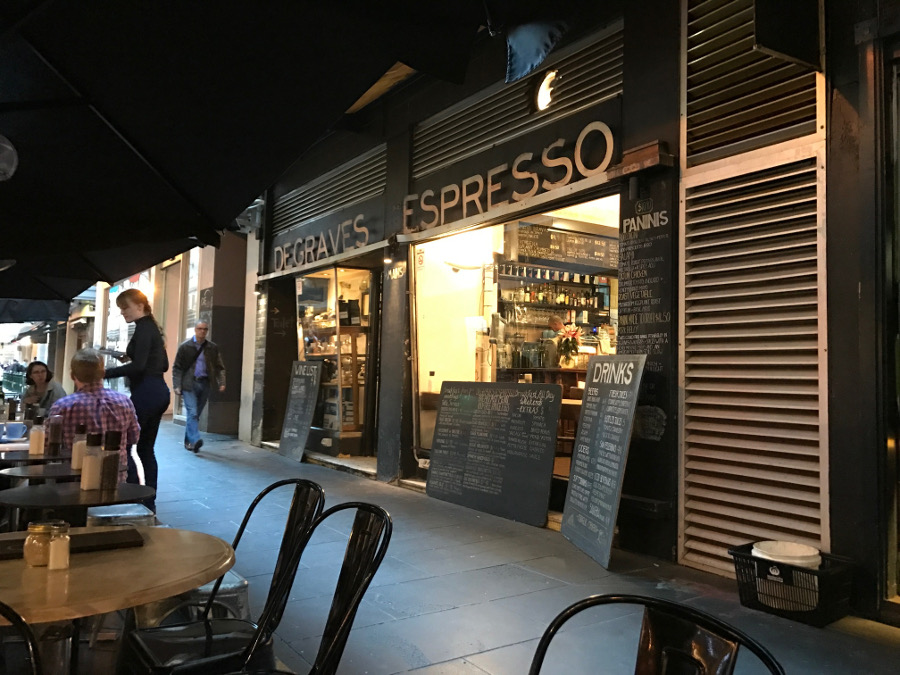 Miss Louise – 205 Collins St, Melbourne
If you're into shoes, Miss Louise is your best bet – and it is one of the non-touristy things to do in Melbourne. Located in a hidden lane away from the main shopping strip is the largest collection of luxury, designer and avant-garde shoes for women.
This iconic fashion store in Melbourne has had a few homes in the city since 1964 but the locals never have trouble finding them every time they have moved. A testament to the strength of its fashion brand.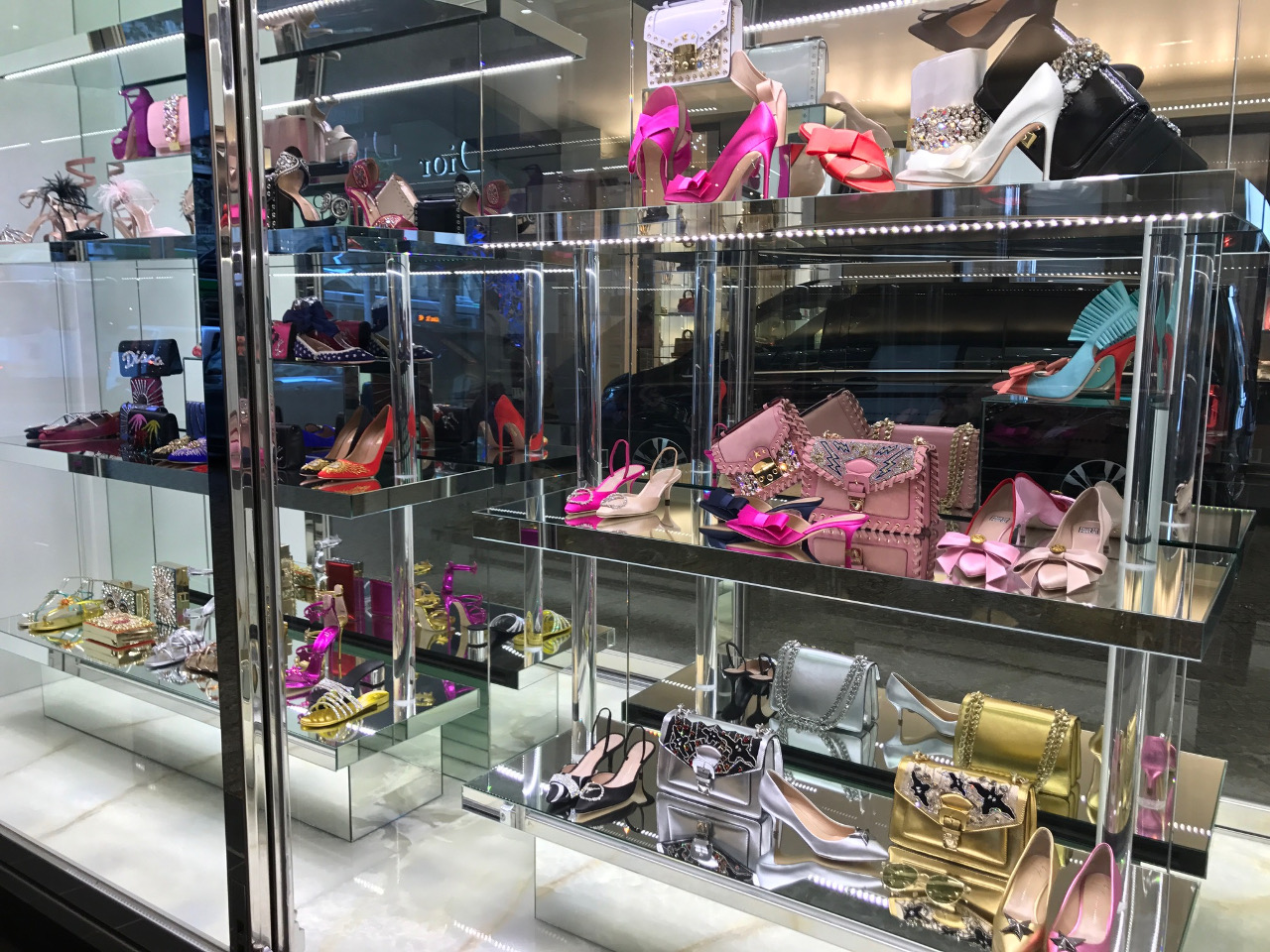 Fitzroy
Fitzroy is an inner-city suburb for the hipster, the grungy and has a reputation for having a bohemian feel. It is filled with colourful people, small meandering streets with a plethora of street art, tiny galleries, pubs with live bands and a fantastic food culture.
Both Brunswick and Gertrude Streets are always ever changing and is one of the best places to wander and get lost.
4. Where to eat in Melbourne
Wandering where to eat in Melbourne? Don't worry, this travel guide to Melbourne has you covered! Included below are several restaurants in Melbourne – for various budgets and preferences!
Attica – 74 Glen Eira Road, Ripponlea – $$$$
Noted as one of the top 50 restaurants in the world, Attica is an acclaimed restaurant serving inventive tasting menus and select wines. Owner Ben Shewry prides himself for having the best restaurant in Australia.
At Attica, the staple meats don't make a regular appearance on the menu. Instead, you'll find quintessential Australian meats and indigenous produce. Some menu items include salted raw red kangaroo with native bunya bunya nuts and purple carrot as well as wallaby blood in the pikelets.
Veggie Bar – 380 Brunswick St, Fitzroy – $
This is not only one of Melbourne's oldest restaurants of over 20 years but certainly the oldest vegetarian establishments. It is not unusual to wait an hour for a table as they don't take bookings.
The specials boards are updated frequently and this restaurant remains a favourite amongst the locals, vegetarian or not.
Chin Chin – 125 Flinders Ln, Melbourne – $$
No restaurant in Melbourne has seen quite the success as this establishment. Since opening its doors in 2011, it remains as the most successful restaurant in Melbourne and it continues from strength to strength.
Its once Mohawk laden head chef Ben Cooper has managed to tie in strong Thai influences with good local produce to create one of the best menus in town. Be ready to queue even on a Tuesday night.
On the weekends, you'll see a queue snake all the way down the laneway… and this queue is just to get your name on the waitlist. You still have to wait at the bar after the initial queue. And yes, it's worth it!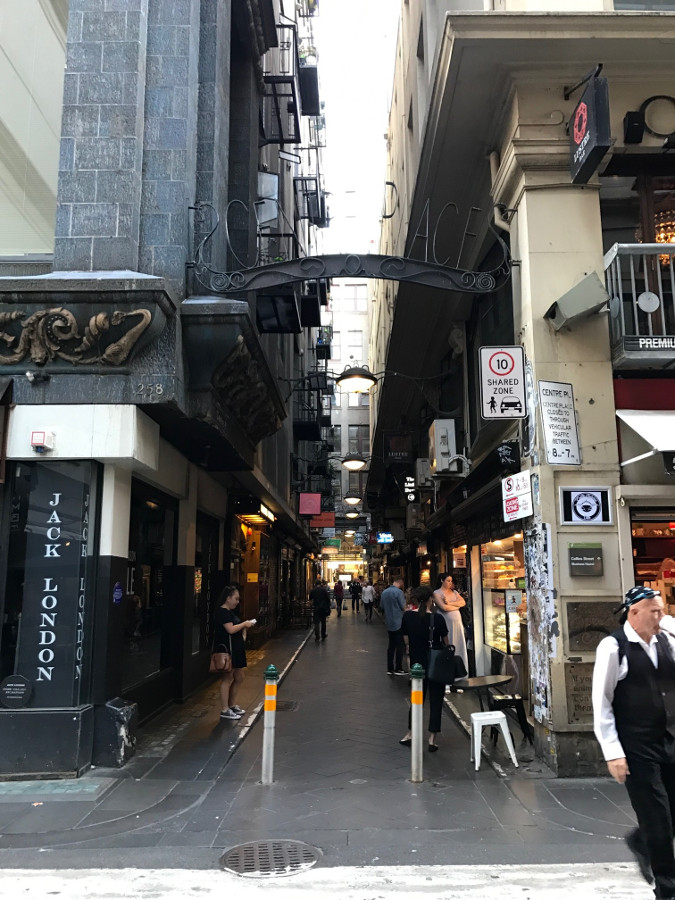 Shanghai Dumpling House – 23 Tattersalls Ln, Melbourne – $
A Chinatown institution, this is a must-do in Melbourne. By no means are they the best dumplings in town but it is the cheapest you'll find anywhere for a hearty meal.
Go check out the worse service in town, questionable hygiene and a whole place filled with backpackers, international Asian students and the occasional corporate in a suit. Its rice cake noodles are delicious too!
Hardware Societe – 118 to 120 and 123 Hardware St – $$
Brunch culture in Melbourne is massive and one of the best cafes to visit is Hardware Societe and yes, you guessed it, requires queueing too!
It's a tiny cafe with tables and chairs spilling onto the cobblestoned laneway but if you're up for some baked eggs with chorizo or even pork belly for breakfast, this is your best bet!
Where to stay in Melbourne
There are plenty of accommodation options in Melbourne, so you won't have an issue finding one suitable for you. Here are some hotels in Melbourne you can consider.
Discovery Melbourne Hostel – 167 Franklin St, Melbourne
Melbourne is home to a lot of hostel including Discovery Melbourne. Perfect for backpackers you can choose to bunk in with others or get your own private space.
It also has great facilities to meet others including a Disco Bar and cafe, beanbag cinema and rooftop with BBQ's, picnic tables and sun lounges.
Adelphi Hotel – Boutique – 187 Flinders Ln, Melbourne
The Adelphi is located in the heart of the city and is a small boutique hotel of 34 rooms. Its interior is vibrant and colourful with swinging couches, large artwork, Liquorice All-Sort stools, and its famous rooftop swimming pool that looks over the city.
Notel Melbourne – So Cool! Cnr of Harper and Flinders Lane, Melbourne
Perched on the roof of a car park building is a hotel with 6 chrome airstream trailers! Each suite features its own deck which opens onto a communal area and each Airstream trailer boasts Wi-Fi, iPad Pro loaded with Netflix and decorated with lush linen and bedding. Truly this has to be the most Instagrammable hotels in the world!
Crown Towers – 5 Star Hotel – 8 Whiteman St, Southbank
This is the largest hotel in Melbourne and located in the Crown Entertainment Complex where the casino is.
It is luxury at its best and located on the Southbank area by the river. The complex also boasts nightclubs, show theatres, signature restaurants and a ton of bars.
Tips for Melbourne
Wondering if there are some tips for visiting Melbourne that you should know? Here are the things to know before visiting Melbourne!
Melbourne is a small, vibrant city with pockets of inner suburbs and surrounds to tickle everyone's fancy. Melbourne is a very diverse and multi-cultural city, giving rise to an impressive culinary culture.
Within the city itself and its nearby suburbs, a good network of trams, buses and, trains will get you around easily. Should you wish to go to the outer parts of Melbourne, it is recommended that you hire a car to get from A to B.
Melbourne is not a cheap city so you do have to be prepared for the costs of your day to day spending. It is a safe city with the only weary thing to watch out for is King street at night on the weekends.
Do try and avoid that area as much as possible with its cheesy nightclubs and string of strip clubs.
And the most important when visiting Melbourne is don't allocate a short amount of time. Stay in this fair city for as long as you can because you'll regret not being able to do so many of the things it has to offer.
Places to visit in Australia
If you want to discover more wonderful cities and attractions in Australia, here are some guides and recommendations for you:
About the author
Amy Chung is a family travel blogger at http://familyglobetrotters.com and an internet marketer. She travels the world with her young daughter and her small blended family. She believes that exploring the world together as a family is a vital part of creating a strong family unit. Her online business allows her to make travel an integral part of her daughter's upbringing. Amy hopes to encourage all families to go on adventures and uses her blog to impart useful and practical tips as well as providing destinations guides that are family friendly. Follow her on Instagram.