Planning a trip to Sri Lanka soon? Apart from visiting the numerous wonderful places here to discover the culture, history, and the amazing landscape, you can also take a food tour of Sri Lanka to get a complete view of the country.
This article presents you with the best dishes to try in Sri Lanka. This is the best food in Sri Lanka shared by Amy from Out Chasing Stars.
This Sri Lanka food guide also includes recommendations of the best places to visit in Sri Lanka and the best time to visit Sri Lanka. Use the information shared by Amy to discover the Sri Lankan cuisine and make sure you taste all of these dishes while in the country.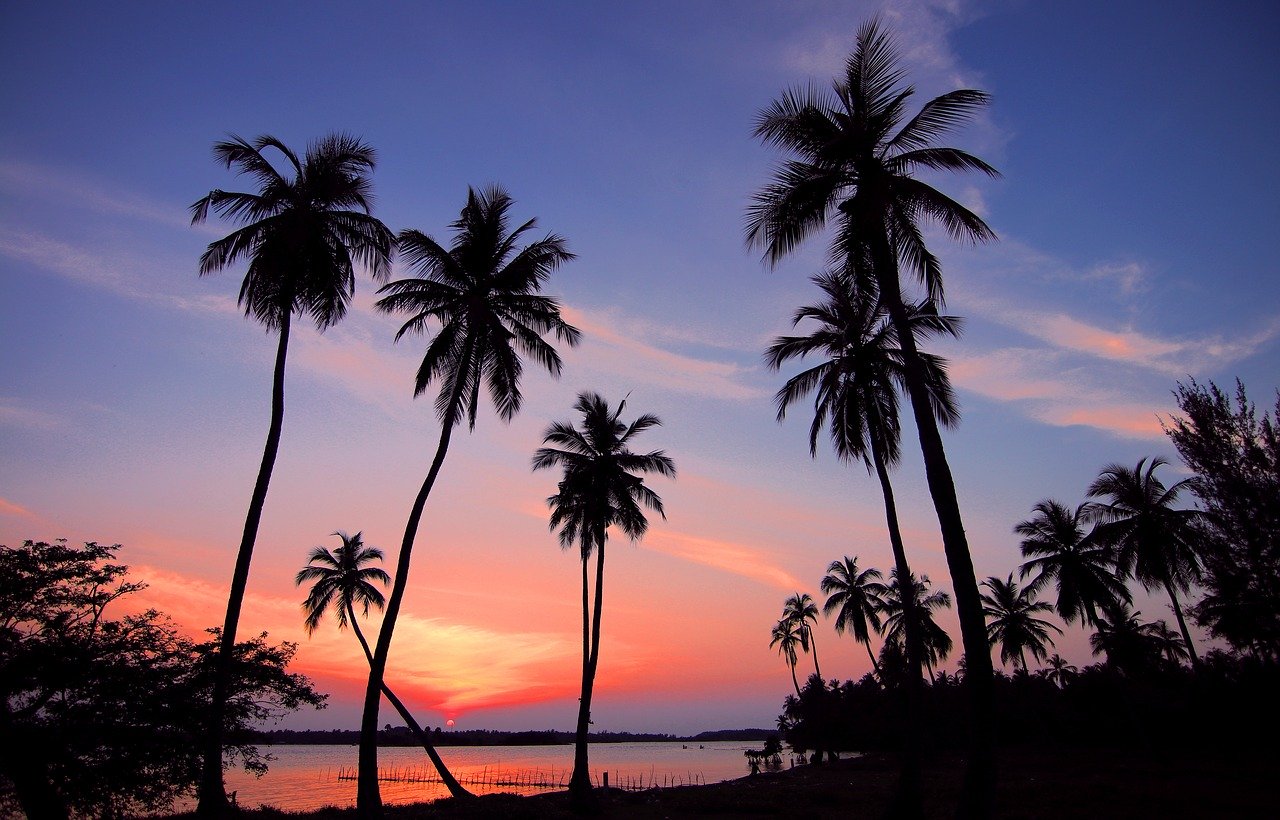 Foodie tour in Sri Lanka
If you've been planning a trip lately and looking for destination ideas, you may have come across the name Sri Lanka. This small country in the Indian Ocean is on everyone's hot-spot radar now. Sri Lanka is cheap, has beautiful wildlife, ancient culture, and boasts one of the world's most beautiful train rides.
While Sri Lanka is not as well-touristed as countries like Thailand or India, the level of hospitality available has grown. A wide variety of hotels are available that cater to a huge range of tourists – from luxury safaris to backpacking hostels.
No matter where you stay, you should not miss out on tasting traditional Sri Lankan cuisine.
History and Culture of Sri Lanka
The island we now call Sri Lanka was divided up throughout history to several kingdoms. The native ethnicity is Sinhalese, but a large minority of the people are Tamil, who first came to Sri Lanka around the 2nd century BCE.
Starting in the 16th century, the British, Dutch, and Portuguese held parts of Sri Lanka. The British united the country under the name Ceylon in 1815.
The country gained its independence in 1972. Today, the Tamil people predominantly live on the northern side of the island. Sinhalese are predominantly Buddhists, while Tamils are predominantly Muslim.
Unfortunately, there is quite a bit of conflict in the past thirty years in Sri Lanka. Suicide bombers from Tamil independence fighters and Islamic extremists have resulted in many deaths, the most recent one on Easter Sunday of 2019.
Where to Go in Sri Lanka
The main airport in Sri Lanka is in Colombo, the capital city. Colombo is pretty industrial, so not many tourists stay long there, especially when the rest of the country is so beautiful.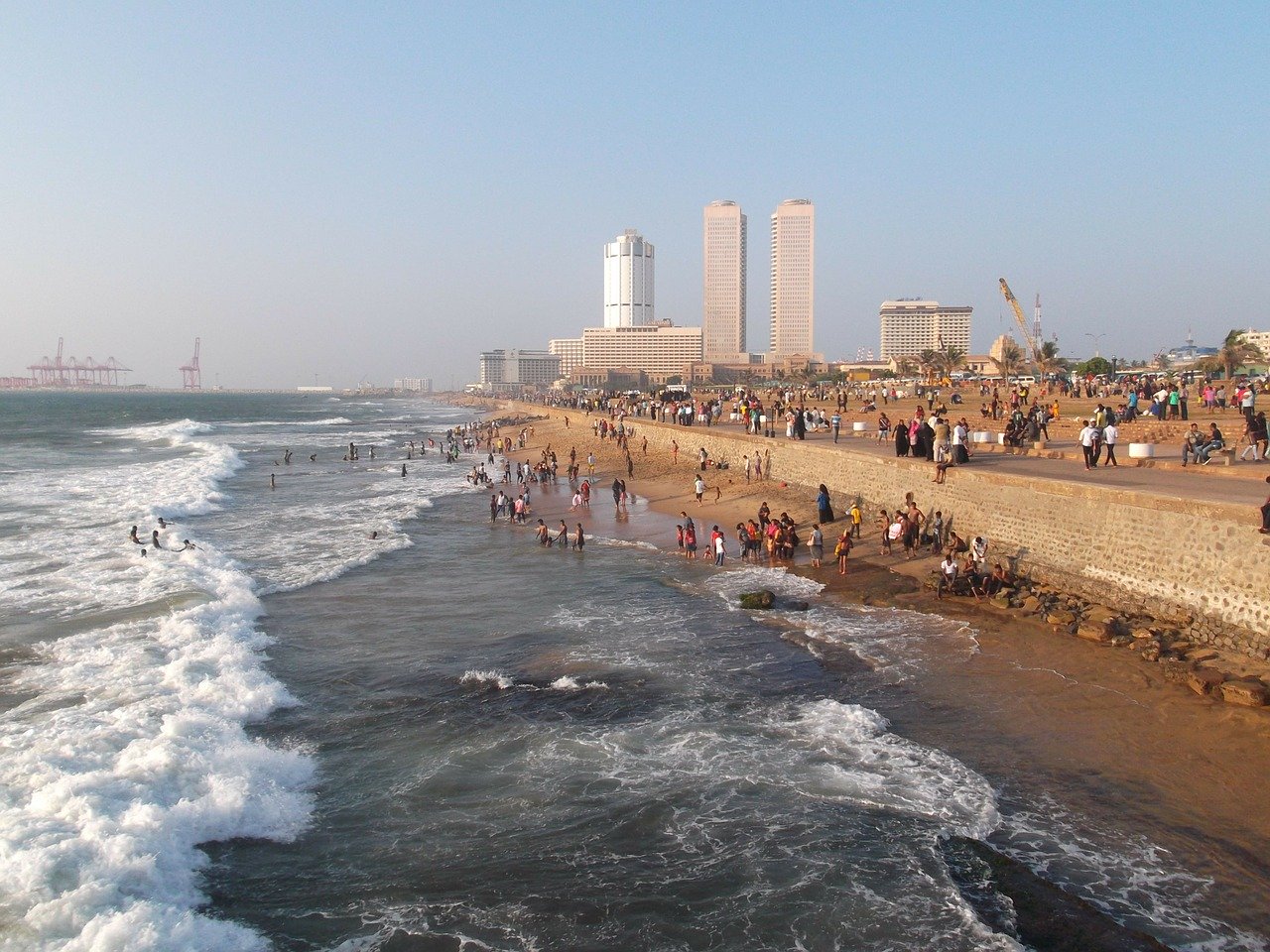 Galle is a port in the south of the island. The city is historic thanks to its fort built by the Portuguese in the 16th century.
The middle of the country is known as the Highlands. Here, the land reaches to stunningly high elevations, dropping the temperature significantly.
This is where the well-to-do British ex-pats would come to vacation during the colonial times. Due to the cooler climate, tea is grown and traded as one of Sri Lanka's largest exports.
The northern part of Sri Lanka is the cultural triangle. Here you will find many significant archeological sites, such as the Sigiriya rock fortress and the ancient cities.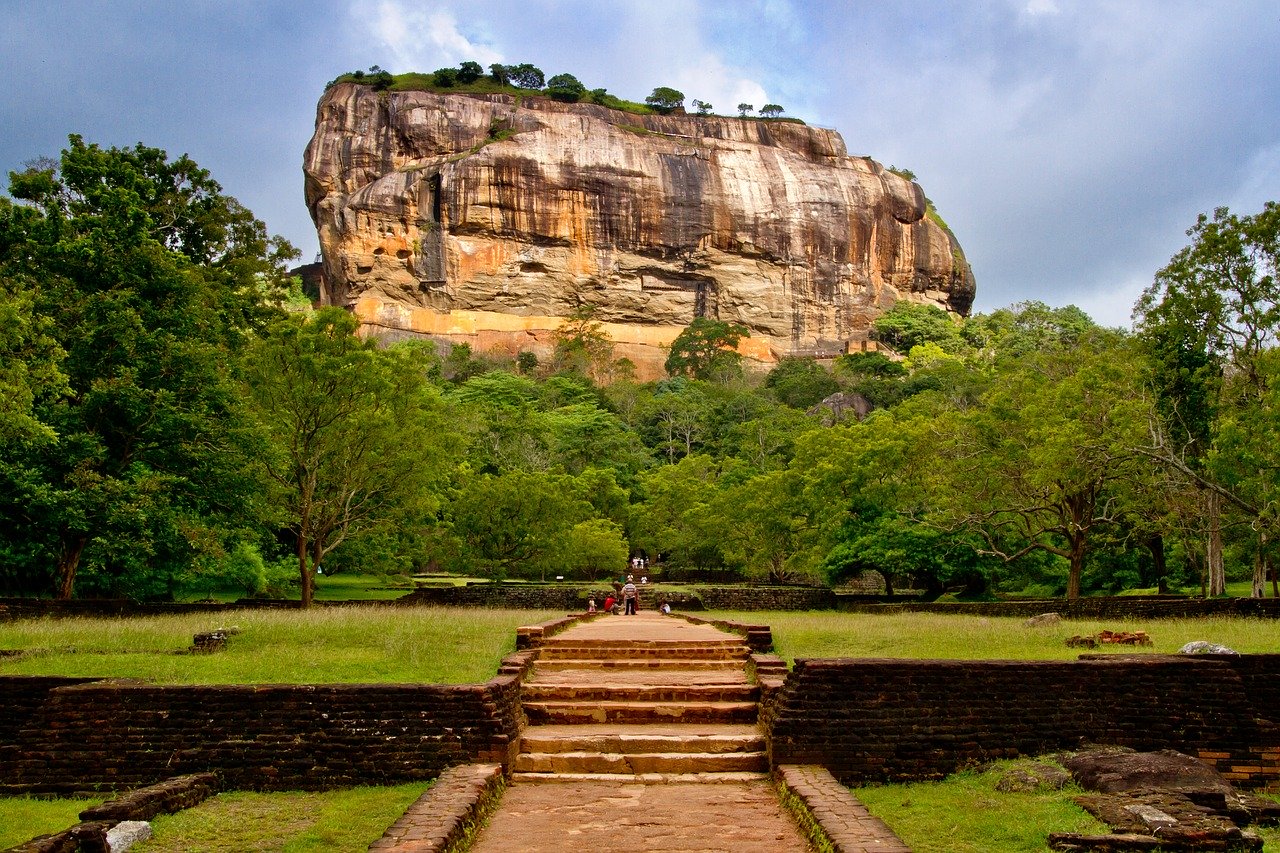 Finally, no visit to Sri Lanka is complete without seeing wildlife in the national parks. Sri Lanka is one of the best places to see both Asian elephants and leopards in the wild.
Just like Africa's Big 5, Sri Lanka has a Big 3: Asian elephants, leopards, and sloth bears. But there are so many more stunning animals to see, it's worth the time to visit several parks.
How to Get Around
Sri Lanka does have a train system throughout the country. It's most popular route is the Kandy to Ella train, which takes mostly tourists through the highlands.
The train system is very cheap, and the main routes are popular, but you can book in advance. I'd recommend booking second-class tickets to get assigned seats and fresh air through the open windows.
It's also very inexpensive to hire a driver to get around. We hired a driver for three days to get around the Cultural Triangle. The driver can make hotel arrangements and recommend restaurants as well, though they tend to stick to the buffet tourist places.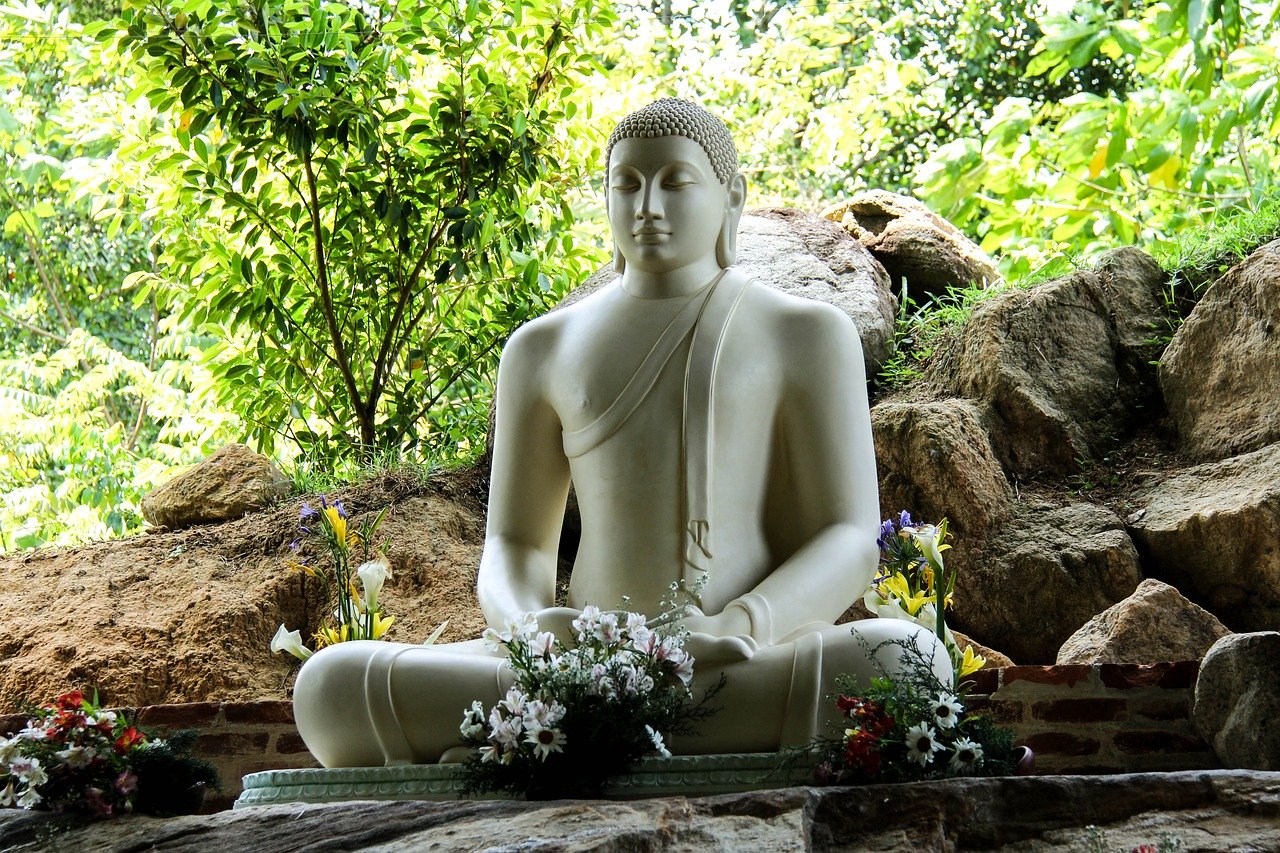 About Sri Lankan Food
Sri Lankan food has drawn heavy influence from India and Southeast Asia. Due to its prominence in the spice trade, Sri Lankan dishes are often flavored with a variety of spices, leaving a complex taste on the palette.
Sri Lanka was heavily involved in the Spice Trade. The Spice Islands – the Maluku Islands of Indonesia – first began their trade to India and Sri Lanka by 1500 BC.
The spices that passed through Sri Lanka influenced the cuisine; while the foods have a lot of similarities to Indian cuisine, the dishes have different spices than southern Indian cuisine. This trade stop made Sri Lanka a valuable port to the Europeans, which is why they started forming their colonies.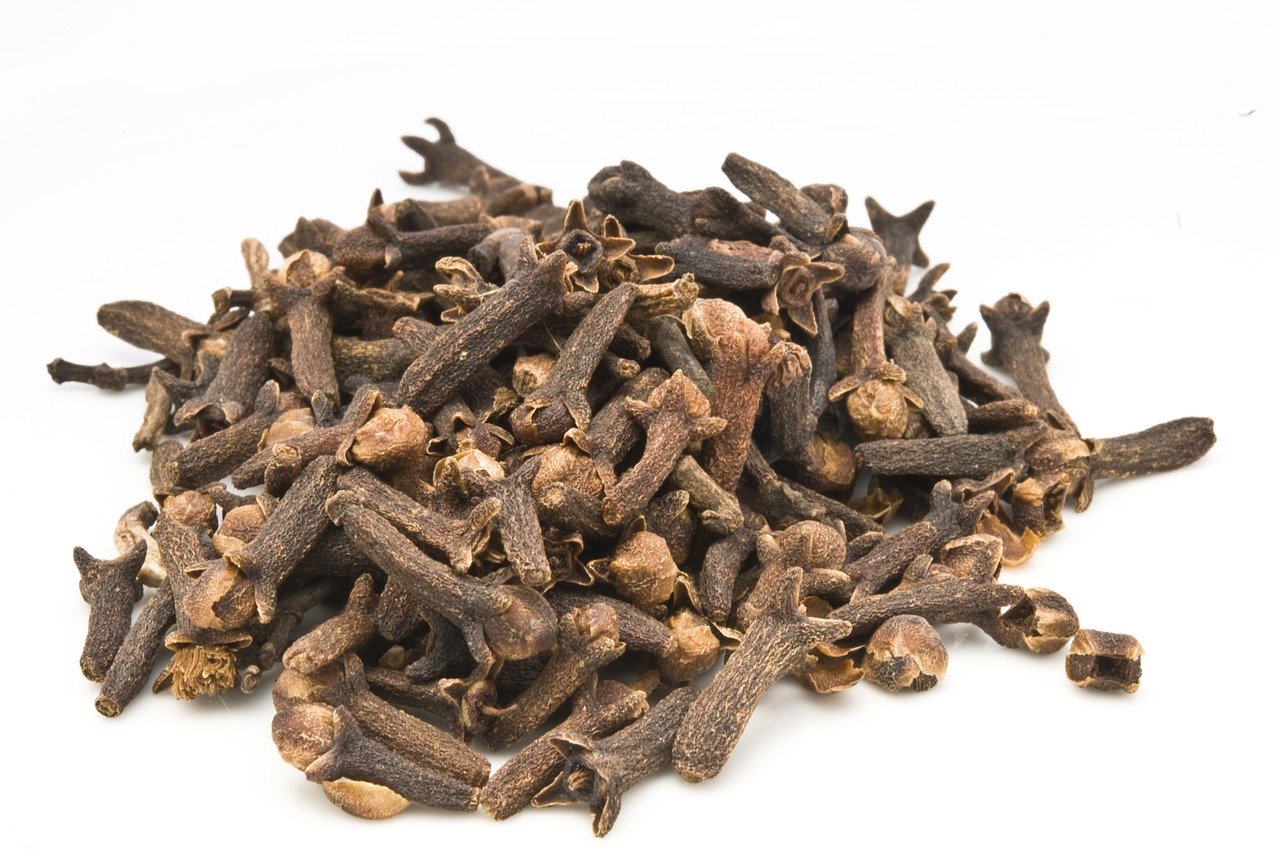 While you can certainly enjoy plenty of western food, there are a variety of Sri Lankan dishes that are worth trying, even for the non-adventurous eater. There are many restaurants which caterer to tourists taking a break from sightseeing.
These restaurants often offer buffets, which are a great chance to try a huge variety of dishes – all though you may not always know what you are eating!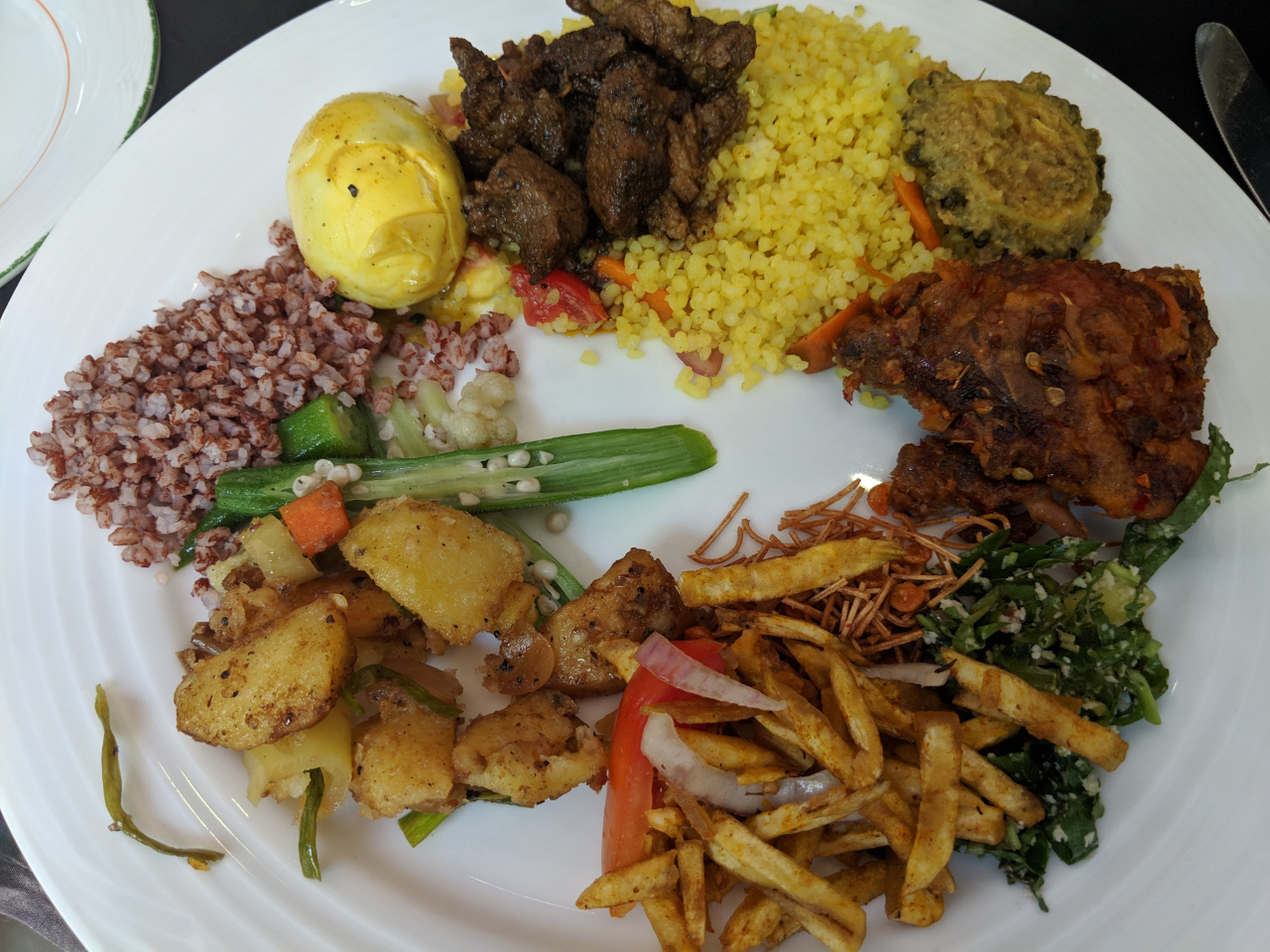 Let's see what to eat in Sri Lanka – special dishes to try.
Chicken Curry
Chicken curry is a basic dish to get you started in Sri Lankan cuisine. Unlike the dish westerners might be used to – a simple chicken dish with a cream-and-spiced sauce – chicken curry in Sri Lanka is served with a wide variety of accouterments.
Popular sides are rice, pappadom, pickled eggplants, lentil dhal, and stewed eggplants.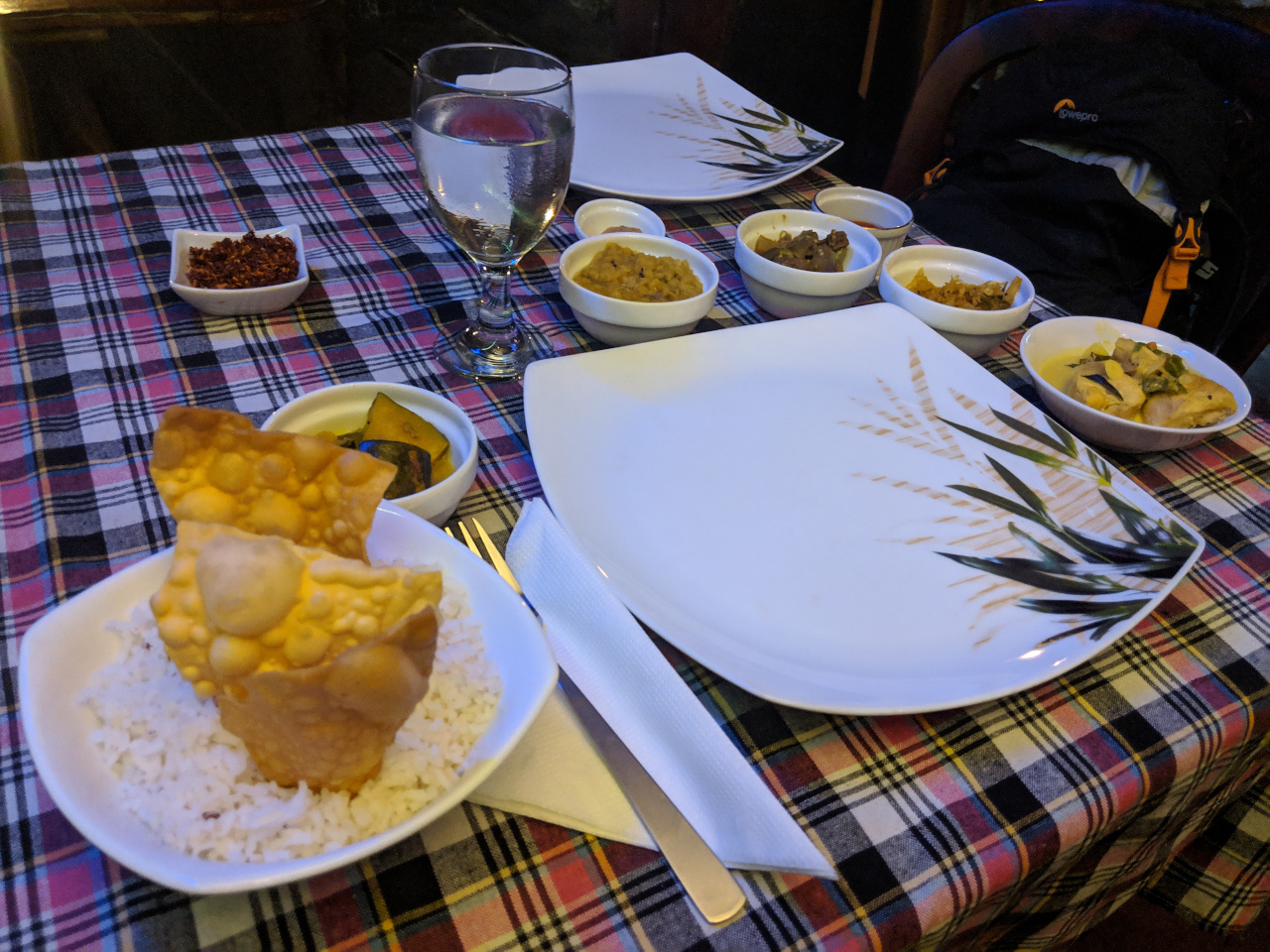 Egg Hoppers
Egg hoppers are an unusual dish. They are made with fermented coconut milk, rice flour, and spices and oil.
The batter is poured into a special dish and then swirled around, giving the edges a crispy texture. Then, an egg is added in and soft-cooked into the dough.
Thanks to the fermentation, the hoppers have a taste similar to sourdough bread. Egg hoppers are usually served with a spicy condiment, like local sambal. It is one of the foods you have to try in Sri Lanka.
String Hoppers
String hoppers are completely different from egg hoppers. String hoppers are a thin rice noodle that's steamed. It's traditionally eaten for breakfast with egg and condiments, though it might be served for lunch or dinner with a curry.
Kottu
This dish was invented in Batticaloa on the eastern side of the country, and the former capital. This dish is very common, and can even be found in India and the Maldives now. It one of the best things to eat in Sri Lanka.
Roti, a thin flatbread, is chopped up and stir-fried with vegetables (cabbage, carrots, onions, leeks), sauce, and eggs. You can order your kottu to come with chicken as well. The roti gets doughy and soaks up the sauce, while the vegetables caramelize.
I learned how to make the roti while visiting the Maldives. The dough is made of oil, flour, and hot water. Using a special stand and roller, the dough is rolled out incredibly thin and then cooked over a hot, dry pan.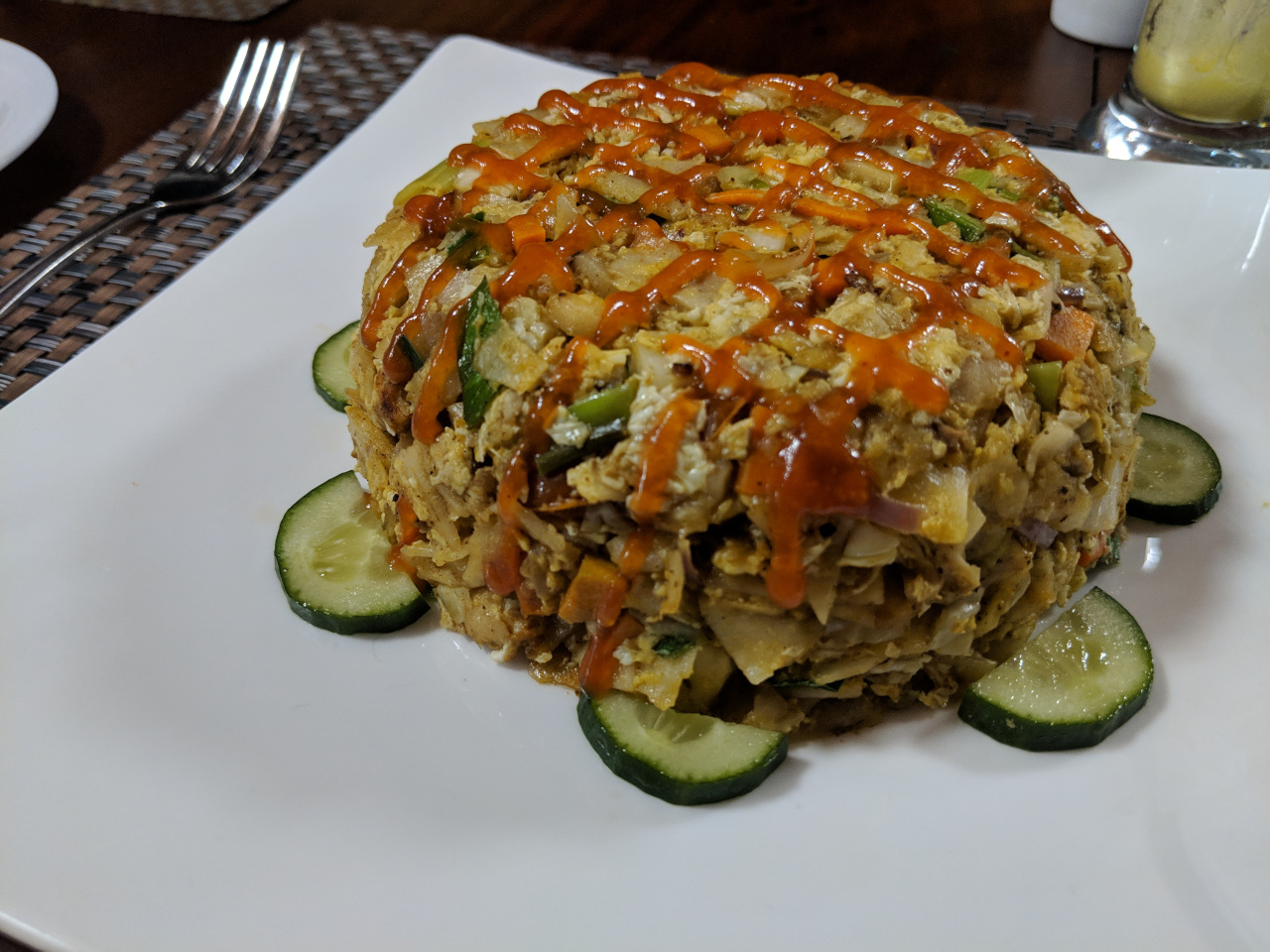 Negombo Pork Kalupi Curry (Black Pork Curry)
This dish might just be my favorite, though I only saw it on the menu a few times. Chopped, fatty pork is slow-cooked with a combination of spices. The meat and fat melt in your mouth and the spices create a complex flavor.
The black sauce comes from dark roasted curry, black pepper, and tamarind paste.
Mallung
Still wondering what to eat in Sri Lanka? Let's talk about Mallung.
Mallung means "mix up". This green dish, made with green leaves, coconut, and spices, is very common on buffets. The green vegetable, usually kale, is mixed with the rest and cooked on a dry skillet.
Of course, in Sri Lanka and coconut is freshly grated, making it even more delicious!
Watalappam
This dessert is similar to flan. Its made from jaggery, a dark palm sugar, which gives it its deep brown color. It also has coconut milk, spices, and eggs in it.
This dish is seen often at big celebrations such as weddings, but you can also find it in local restaurants.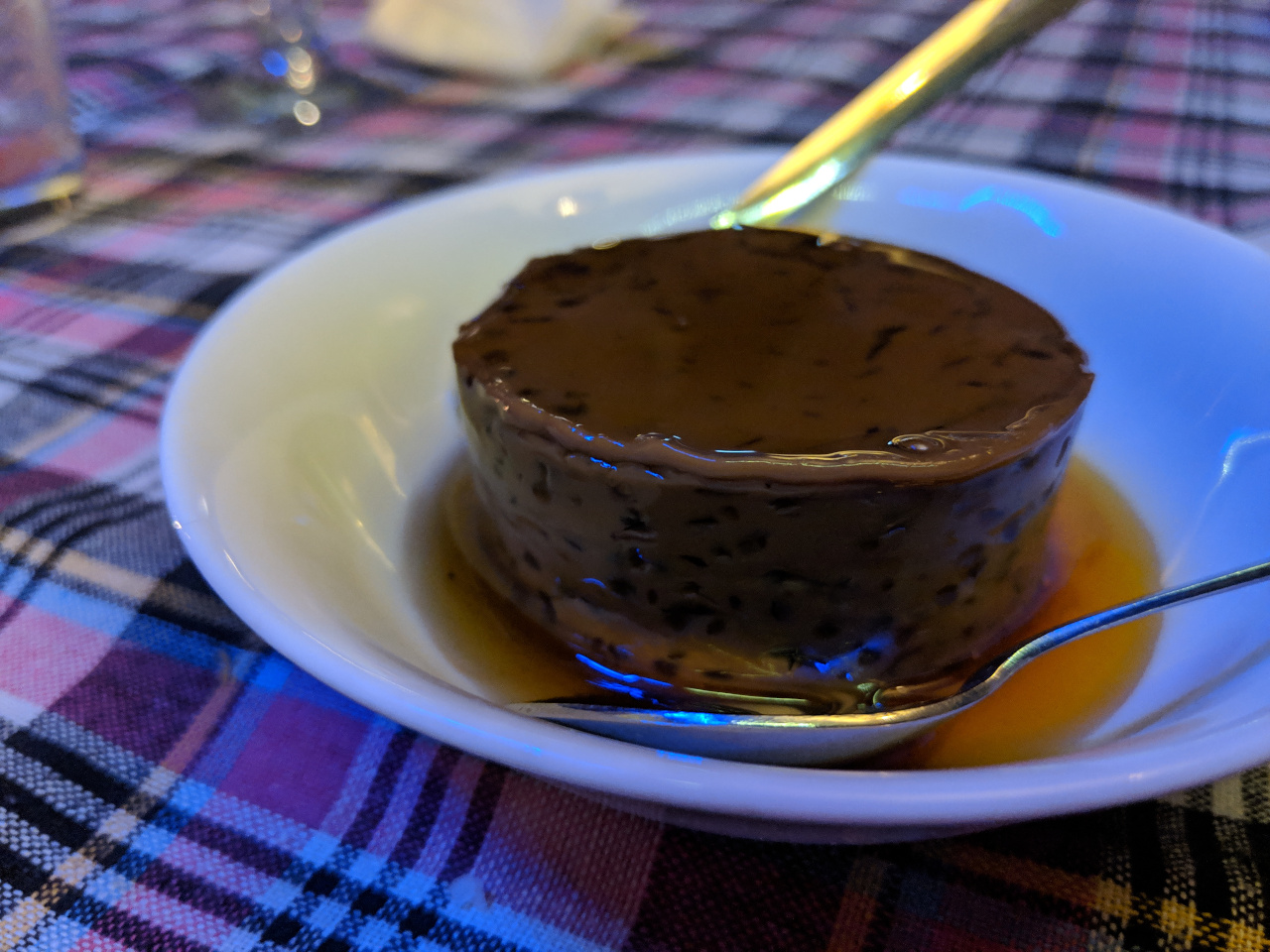 Tea
Despite its small size, Sri Lanka is the world's third-largest tea producer (behind China and India). The tea is grown in Sri Lanka's highlands, where the climate is cooler and more comfortable. In fact, this is why the British upper class lived in the highlands when Sri Lanka was a colony; the climate was like home.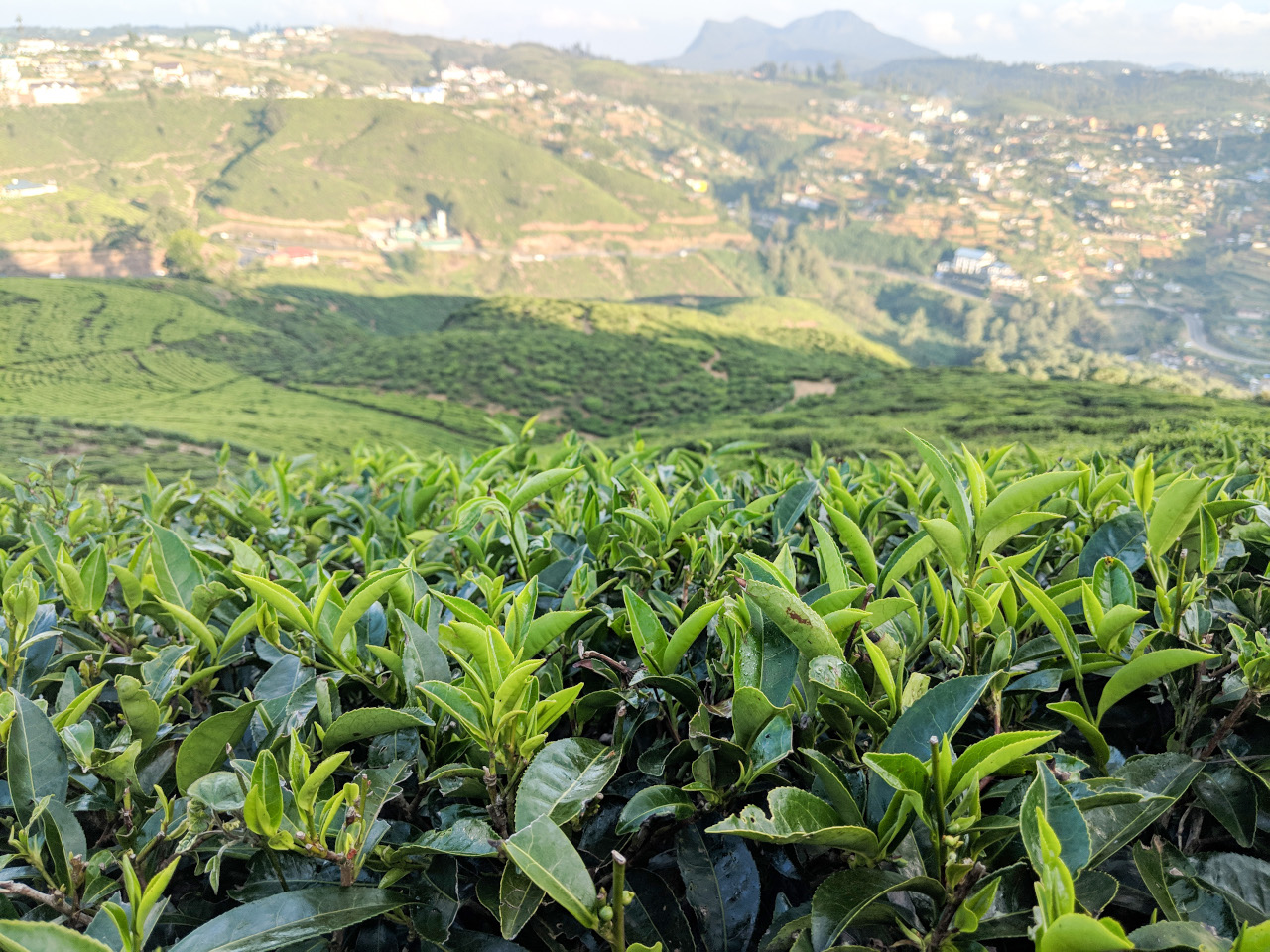 Now, you can visit the highlands, particularly Nuwara Eliya, and see the tea fields for yourself. We toured the Pedro Estate and saw their working factory. The tour included seeing the machines in action, learning about the process of picking and drying the tea, plus drinking samples of tea at the cafe.
There's even a hotel called The Grand that does a ridiculously cheap high tea. For less than $10 you can enjoy all the tea you want, plus three plates of finger food.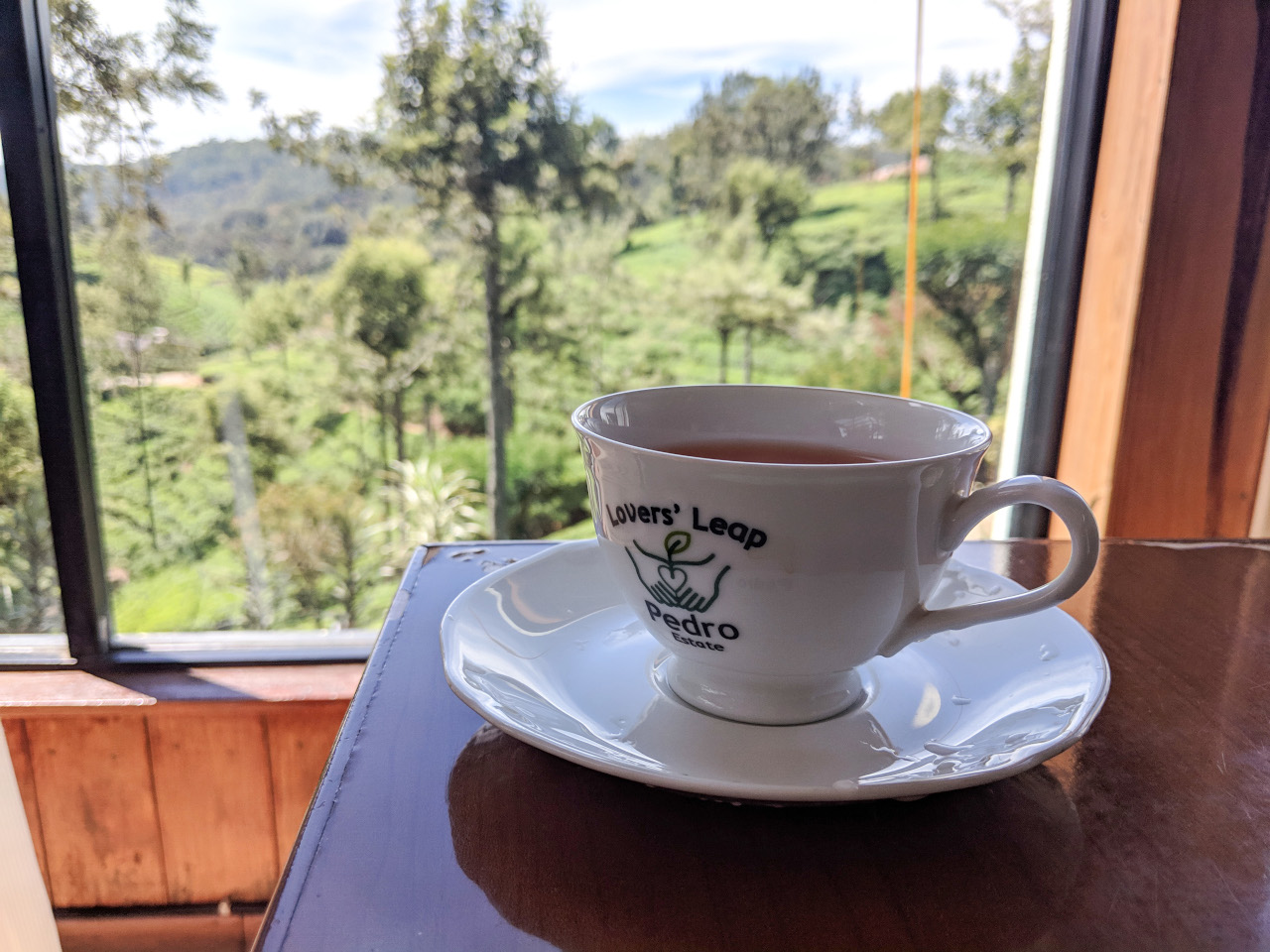 Where to Eat in Sri Lanka
If you hire a driver to get around the country, your driver will help you choose restaurants. Many of the restaurants our driver suggested were buffets, which is nice because you get to try a variety of dishes at once. Traditionally, dishes like chicken curry are served with a lot of sides, and at a buffet, you can choose for yourself.
Several hotels we stayed at offered buffets for breakfast, and our safari included full board. We were pleasantly surprised to find that these places offered traditional Sri Lankan dishes – such as egg hoppers for breakfast – alongside a Western continental breakfast.
Our safari served traditional dishes as well, including a night dedicated to Sri Lankan street food, where we nibbled on small plates throughout the evening (six courses!).
One of my favorite restaurants was Cafe C in Ella. The place is small and popular, but the traditional dishes – kottu and chicken curry, were some of the best we'd ever had!
The best news about Sri Lankan cuisine? It's cheap! Dinner for two regularly cost us less than 1800 Sri Lankan rupee – about $10 USD.
Enjoy!
Use this Sri Lanka food guide when planning your Sri Lanka holiday and make sure you taste all of these amazing Sri Lankan dishes on your visit!
About the author
Amy has been sailing around the world for the past five years with her husband, David. She details what life is like living on a boat and traveling to 30+ countries. You can follow their adventures on YouTube or Facebook.