Where will your summer break take you this year? Have you already started planning? If not then we have a great suggestion for you in the form of Greek island Mykonos. Having been to many islands outside the mainland of Greece, this was one which I had been looking forward to for some time, and it didn't disappoint. The Adorno Suites hotel in Mykonos was our accommodation of choice, a great location that provides a jumping-off point to discover the island. If you haven't yet thought about visiting Mykonos for your 2020 summer vacation, here is why you are going to love it.
Whitewashed Wonderland
The Mykonos is in the island group of the Cyclades and it is unfortunate that Santorini is the island in this group that gets all of the headlines when it comes to those whitewashed, blue roof buildings in which people love to snap.
Mykonos certainly punches its weight when it comes to beauty and it offers much of the same design and style as Santorini, as well as offering spectacular views.
Moreover, a vacation to Mykonos can be done for a much lower price than if you were to choose Santorini, and you get almost just as much beauty.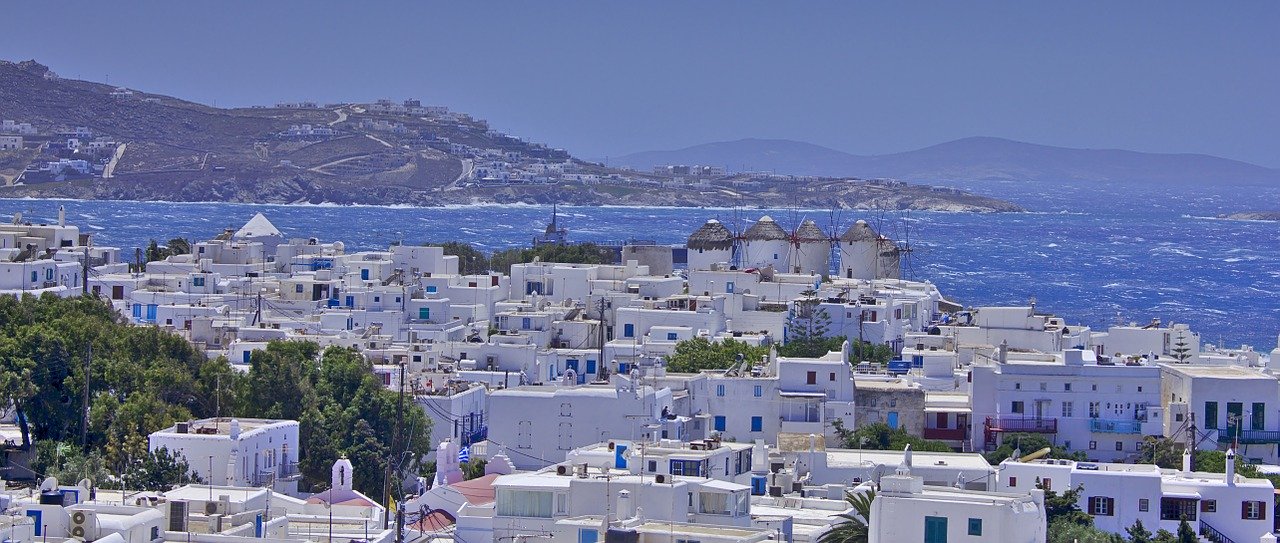 Start and End at the Windmills
For a long period of time, Mykonos' greatest export was wheat and it once had over 20 windmills on its land. The wheat industry has all but gone now but the windmills haven't and there are still 7 of this beautiful little thatched-roof structures on the island.
They are free to visit and even better is the fact that they offer the perfect viewing spot for sunset, or if you are prepared to get up early enough, sunset.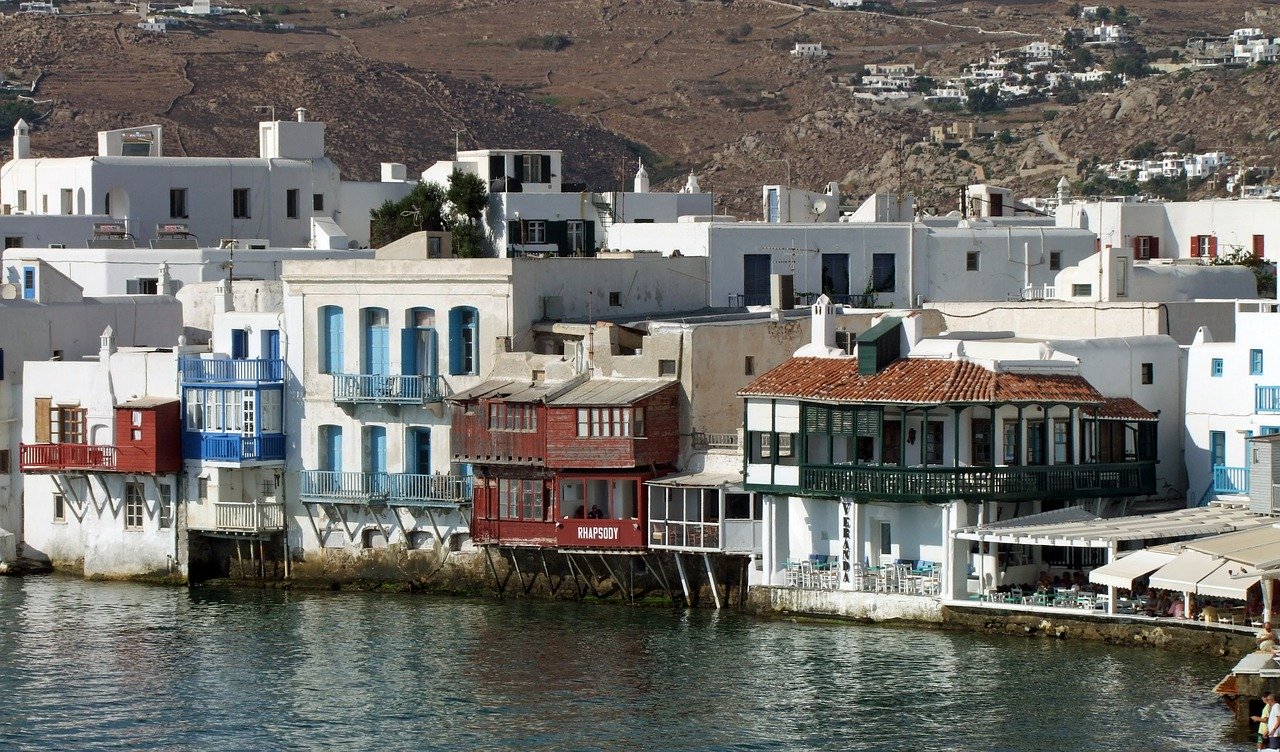 Pelicans
Sometimes there isn't much to separate one Greek island from the rest, especially those within the same group, but Mykonos has something which many don't, and that is large groups of pelicans.
The story goes that a pelican was rescued many years ago and became something of a local celebrity when the pelican sadly passed away, the locals decided to introduce 3 more, which has since grown into a large brief.
These birds can be seen throughout the island, great to watch and very photogenic, just don't get too close as they can be a bit lively.
Food Options
Something noticeable in many of the holiday resorts around the Greek islands is the abundance of international food and the tasing of traditional Greek cuisine, beyond the pricier restaurants and the street-side gyros.
Here in Mykonos however, you can absolutely count on 100% traditional food and dishes which will really delight the senses.
From souvlaki to filo pastry pies to freshly caught fish and delicious moussaka, this is an island that hasn't bowed to the pressures of tourism and has instead decided to keep things authentic.
If you are weighing up which of the Greek isles to visit in 2020, this is the only place worth considering to have the very best time.