It's famous. It's big. It constantly lures many tourists as it has a lot to offer all year round. It's London!
If you've visited it, you were, most likely, impressed. If you didn't visit it, it probably is on your travel bucket list. And if you plan on going there, this list with the top 25 free things to do in London will come in handy.
Don't forget to include the UNESCO World Heritage Sites in London on your travel itinerary! And make room for some unusual museums in London!
Yes, there are numerous reasons to visit London. And you should also read these interesting facts about London before your trip! Plus, here are the top 10 secret spots in London recommended by a local.
And to add even more interesting details, here's what happens in London every minute in an infographic put together from multiple sources by Barratt London. I admit, I am puzzled by the fact that they say only one visitor goes to the British Museum per minute – I thought they'd be more – especially comparing the number of visitors the museum says it has.
Apparently, there are 60 London tourist visitors per minute – meaning one visitor per second! That's impressive! And there are 9 tweets per minute about London – which is something – and 36 posts on instagram! Also, there are 28 Tower Bridge crossings and 24 visits to the Hyde Park every minute!
In terms of rides, there are 128 black cab rides, 3428 tube journeys, and 20 Boris bike rides.
14896 cups of tea are savoured each minute – and [only] 6319 cups of coffee. Other impressive facts in the infographic below: a minute in London!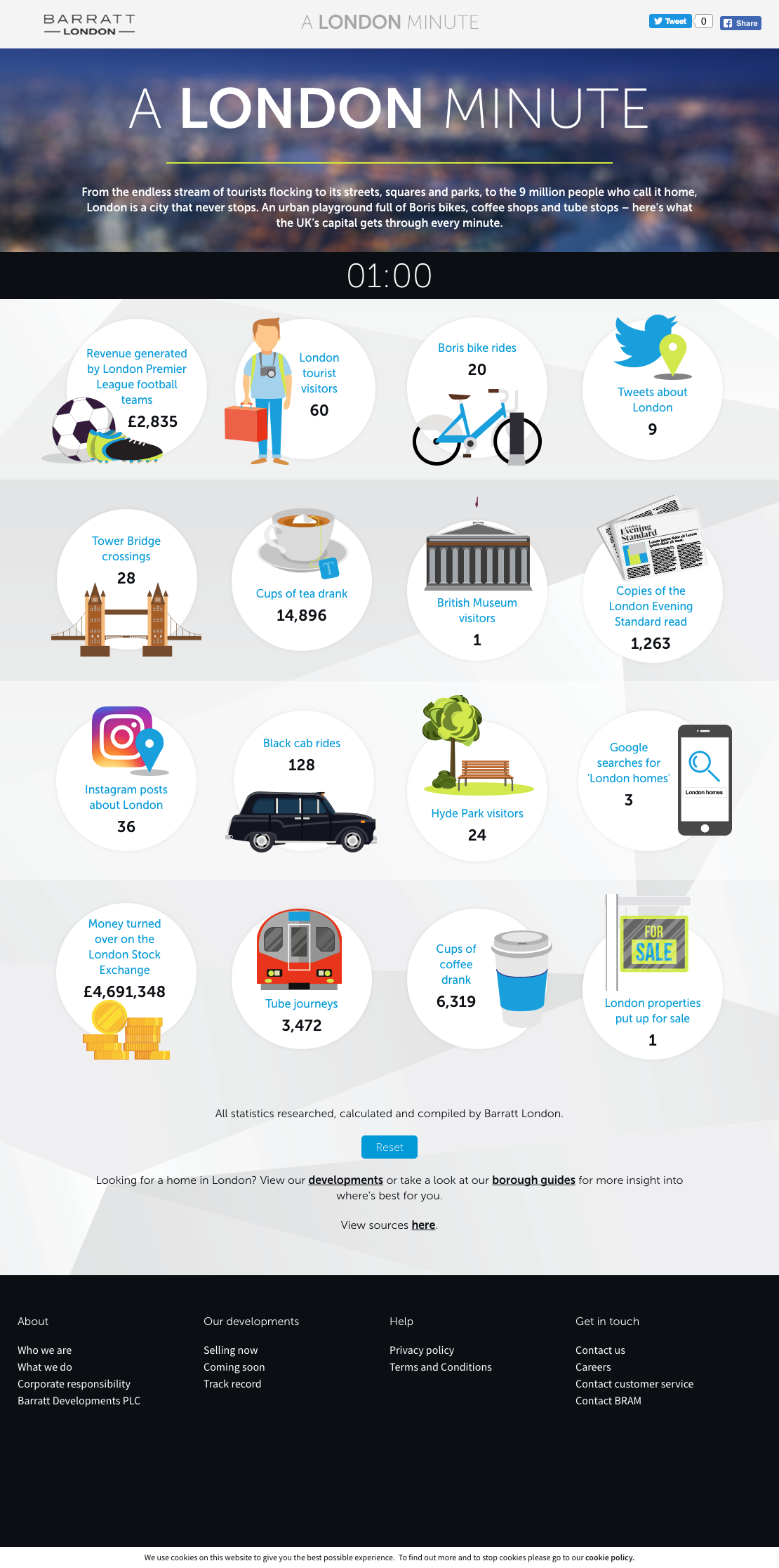 Save