Europe is packed with both popular attractions and tourism gems but there are more that are under-rated or off the beaten path. These places are not underrated simply because they are unpopular, but because of how popular they have become over the past few years.
Many tourists who have just discovered some of these places are shocked by their beauty and can't have enough of them. Corfu is certainly one of such places! This post includes all the amazing things that you can see and do while on the island, with or without your family.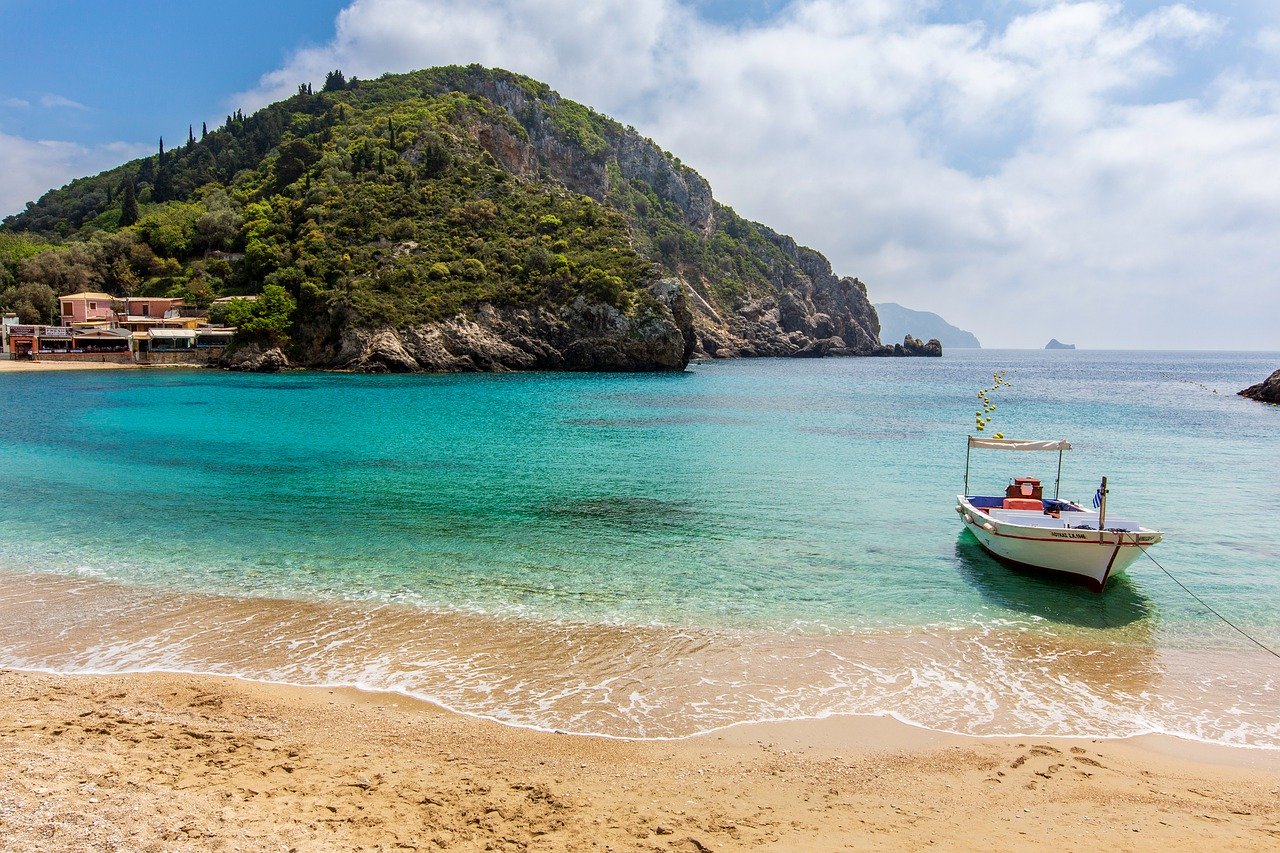 photo source
While Greece has remained a popular tourist destination even throughout its recession, with places like Santorini or Crete and many other popular spots still welcoming droves of visitors, there is always a new favourite place people want to explore.
Corfu is one of the most beautiful Greek islands you need to experience the next time you visit. The island has an eventful past with a lot of influence from the Venetians, Byzantines, British and French – all of who have passed through the island over many centuries.
The beauty in it is that all these cultures left a piece behind, and are still evident in the island's architecture and way of life.
If you are planning a trip to Corfu for holiday and you are wondering what to do while you are there, we have created this guide just for you.
What to do in Corfu, Greece
Go see the old town
If you need a place to begin your adventure, try the World Heritage Old Town of Corfu. The city is guarded by two fortresses which played an important role during the invasion of the Ottoman Empire.
These fortresses are so strong that they withstood everything that the Ottoman army threw at them. The Old Town is a web of streets and alleys between neoclassical houses painted orange and yellow.
Take your time and comb every corner of the town. Also, stop by the Casa Parlante and Archaeological Museum. The former is a 19th-century mansion featuring animatronics and period interiors.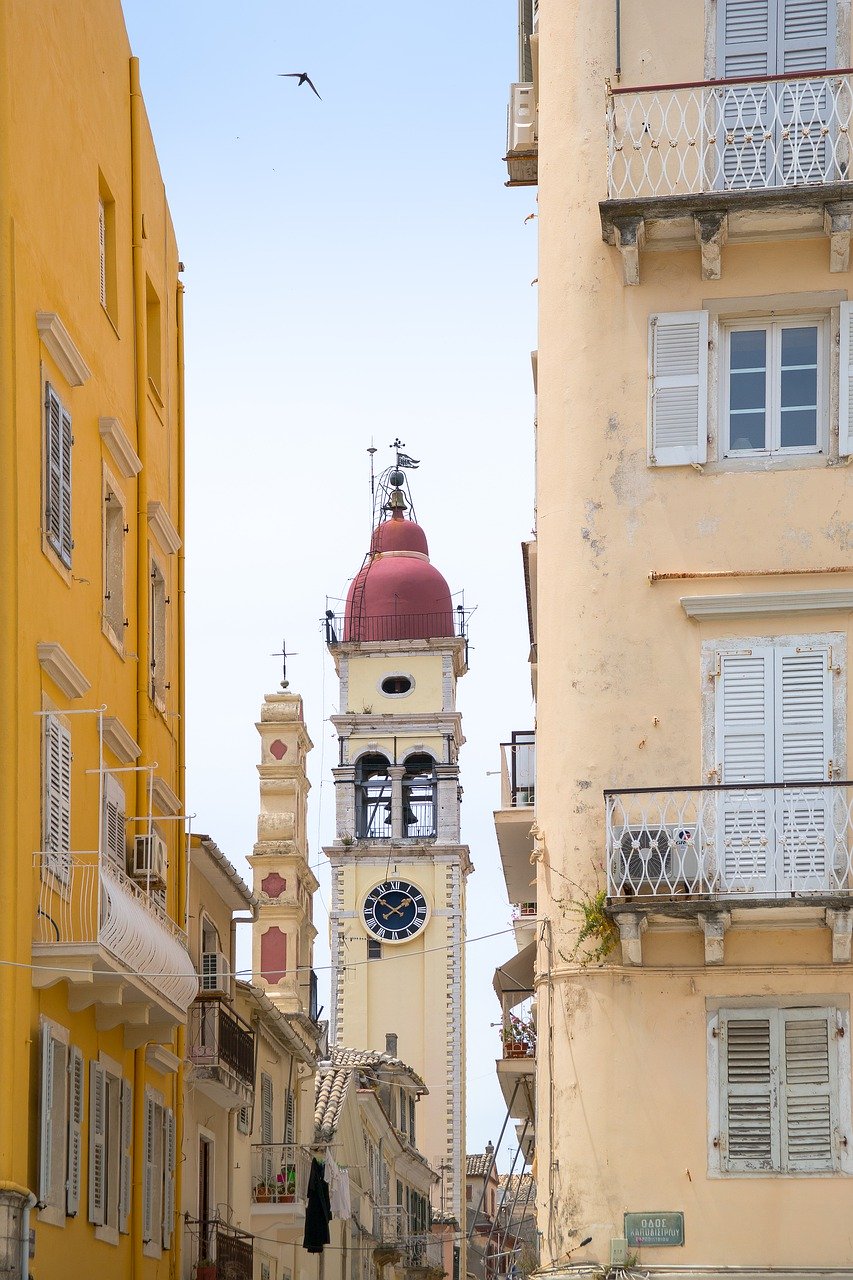 photo source
Visit the Corfu Museum of Asian Art
Many visitors make a stop at the Corfu Museum of Asian Art and we think you should too. It is a favourite among locals and visitors alike for obvious reasons – it is the only museum in Greece dedicated to Asian art.
The museum, founded in 1928, has a collection that includes more than 15,000 pieces of art throughout the Asian continent. Everything from Japanese antiques, to Chinese pottery, textiles, Buddhist sculptures and more.
Many visitors testify to the impressive collection of Asian art at the museum that they consider "unexpected".
Go to the beaches
You really can't say you visited Corfu if you do not go to the beaches. The city has a coastline stretching more than 130 miles, so you can expect to find dozens of beaches to choose from.
The beaches offer amazing backdrops of rocky mountain formations, cliffs, and ultra-clear waters. Go with your family or friends and have an amazing time.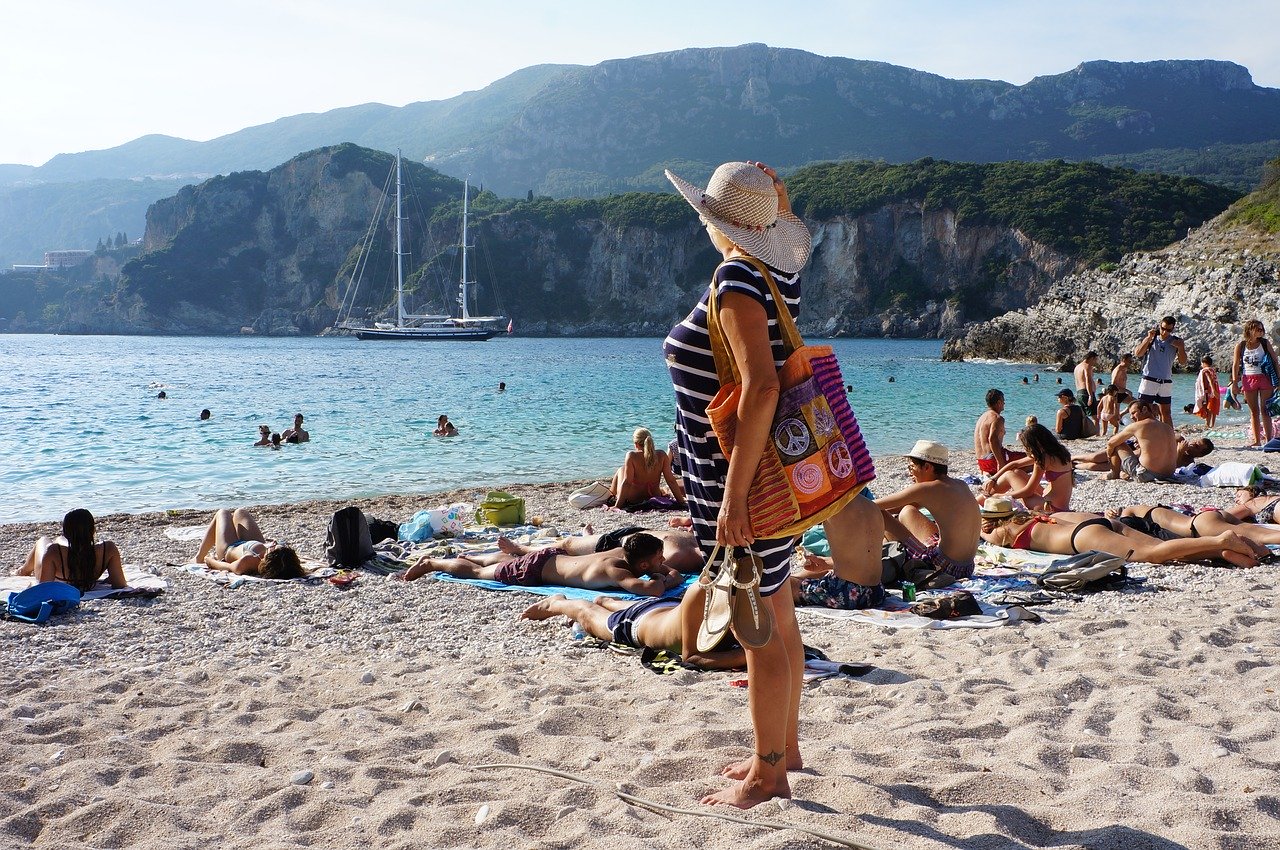 photo source
Check Out Corfu properties
Corfu has many resorts and beach houses sprinkled along its coastline, so if you are visiting the island and you are exploring the idea of buying a property, there are many options available to you.
It comes as no surprise that Corfu seems to be on the radar of many property investors from across Europe. Whether you are buying a property for investment or personal use, Corfu is a great place to invest. The best part is that the island is not as expensive as most people think.
You are more likely to be shocked by the prices of properties you can get including villas, family homes, village houses, and even beachfront houses. If you are considering property shopping as part of your Corfu visit, then you should visit rrcorfurealestate.com to explore options.