Mykonos has it all. Everything you could wish for your summer destination is here: warm weather, long, sandy beaches, luxury accommodation and lifestyle, crazy parties, tasty dishes and a lot of sightseeing.
Mykonos has become one of the world's most famous destinations for celebrities and VIPs through the last few decades. Its natural beauties together with a high level tourist infrastructure have made the island a vacation paradise that thousands of tourists visit every year. If you want to spend a few days living like the rich and famous, Mykonos is the right place for you.
Luxury accommodation
Five star hotels and Mykonos Luxury Villas are prepared to welcome their special guests and offer them a unique experience of relaxation and lavishness. Their well trained staff is waiting for your request and will do their best to satisfy their visitors.
Cozy and expensive decoration, private swimming pools and jacuzzis, spacious verandas to relax and enjoy the wonderful views, gardens, exclusive concierge services – are only some of what you will find in Rent Villa Mykonos and hotels. Some of the hotels have their own fine dining restaurants and beach or pool bars or their own spa.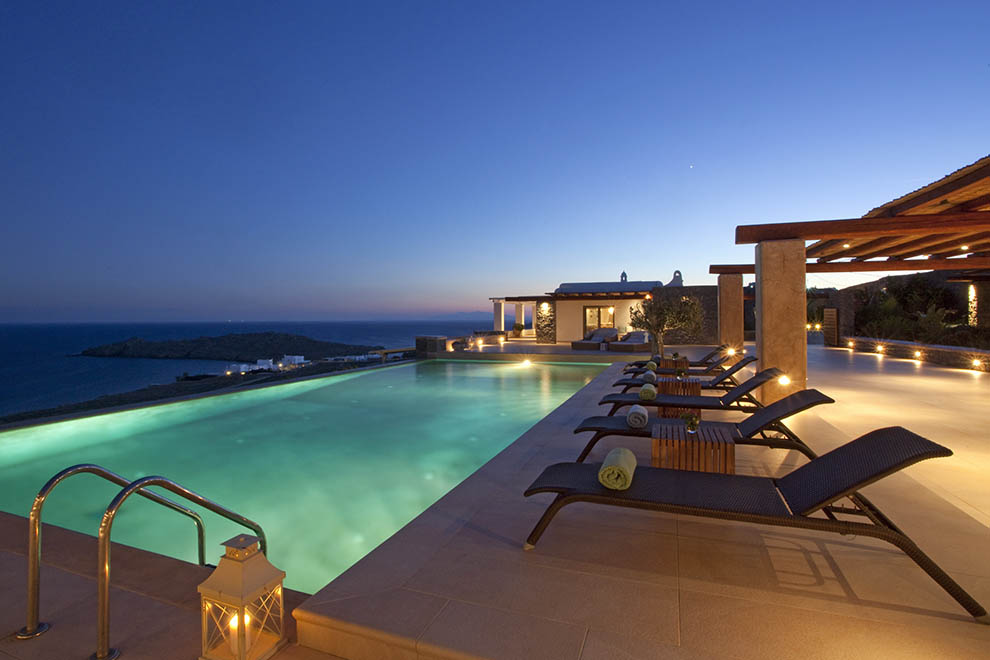 25 sandy beaches
Although Mykonos is a small island, it has 25 sandy beaches to visit and relax. Some of them are fully organized with beach bars and restaurants, sun loungers and umbrellas, water sports and boutiques. Some others are more serene with fewer facilities where travelers that avoid crowds can also enjoy Mykonos' beauties.
The party beaches on the south – Paradise, Super Paradise, Paraga and Psarou – are all sandy and organized. Legendary wild parties happen almost every night there with thousands of guests and many celebrities among them.
Everyday parties
Apart from the 4 party beaches mentioned above, parties can occur literally everywhere on the island. The party beaches look more like crowded, lounge beaches during the day. Early in the evening the music gets louder and the party begins.
You can find a wild party every night in one of the big night clubs in Chora. As in some of them the indoor space is limited, you will see people dancing on the streets outside the clubs and bars. It is not something unusual; on the contrary you will have the feeling that this is the "normal" way of having fun in Mykonos. Even the streets of Mykonos have a party spirit at night!
Another common way of entertainment in Mykonos is private parties. They can be organized in a club or a Villa to rent in Mykonos or even on a luxury yacht. There is no limitation of what to expect or how long it will last. Everything depends on guests' mood and stamina.
Great restaurants – koursaros/sea satin/remezzo/interni
You will understand from the first moment you step on the island that eating well is a major priority here. You will find a big variety of cuisines – European, Mediterranean, oriental – and different levels of luxury – from gourmet restaurants to local taverns.
Koursaros is located in the center of Chora, specializes on fresh fish and seafood and has an impressing decoration that represents the internal of a boat and the bottom of the sea.
Sea Satin is a Greek gourmet tavern with simple but luxurious decoration and Mediteranean dishes. It is located on the seaside right down the Windmills, near Little Venice with great views to both.
You will find Remezzo, one of the oldest restaurants in Mykonos, near the Old Port. The atmosphere is modern and operates as a restaurant and a night club, with a spacious dancing area.
Interni is located in one of the most beautiful gardens of Chora and offers gourmet dishes, lounge music and a modern atmosphere with details of Cycladic tradition.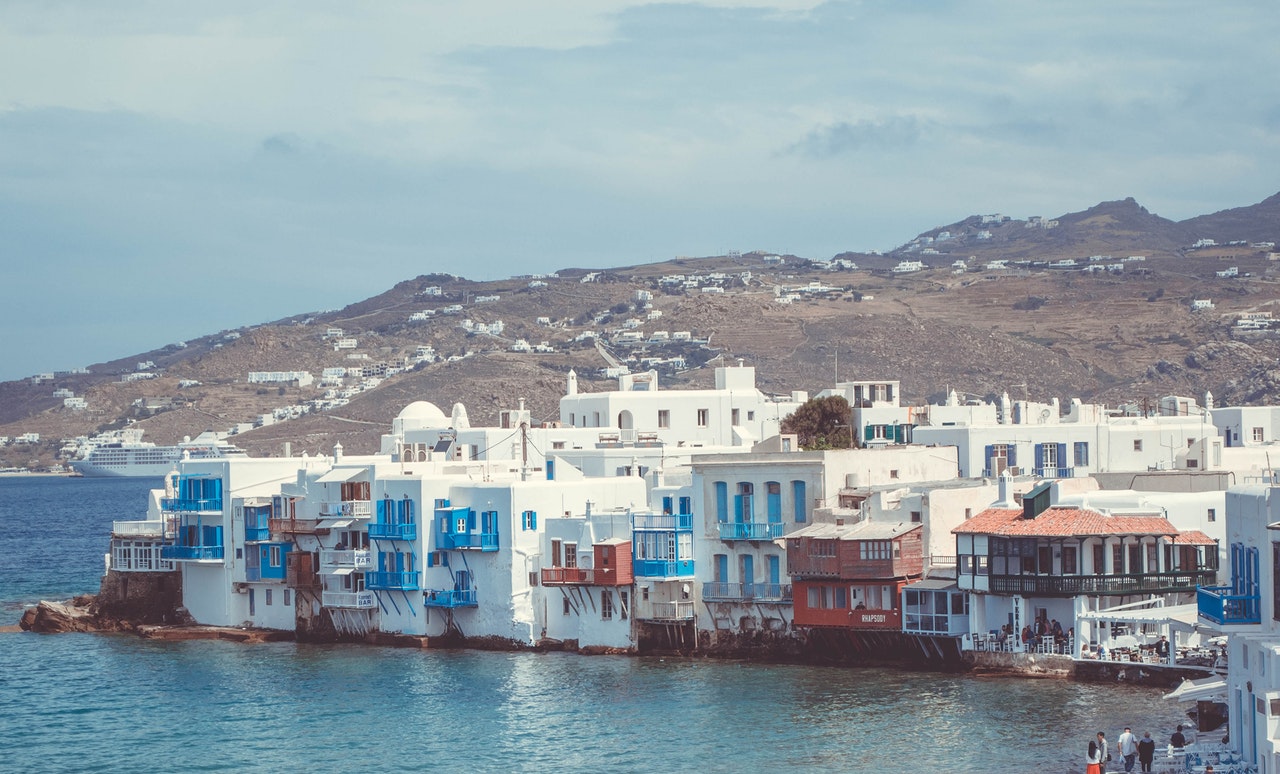 (image from Pexels)
Delos island
The small island on the west of Mykonos has been famous since the ancient times, as a center of culture and trading. According to Greek Mythology, this was the place where Leto gave birth to God Apollo and Goddess Artemis. Today it can be only visited during the day and is one of the most important archeological sites in Greece.
After visiting the Museum and the ancient ruins, visitors can enjoy the serene, sandy beaches of the island until sunset.