Musee d'Orsay is one of my favourite places in Paris so I am sharing in this article the best Orsay Museum tips that will help you have a memorable visit. As the permanent collection Of this fine art museum in Paris spans four floors, it's important to know the best tips for visiting Musée d'Orsay that will save you time and money.
The Orsay Museum in Paris is probably the best museum in the world to visit if you are a fan of Impressionism. Here you can admire original works by famous painters such as Monet, Manet, Van Gogh, and you can also be mesmerized by masterpieces by Degas, Matisse, Gauguin, Cézanne, Toulouse-Lautrec, Renoir, and Rodin.
Let's see how you can make the most of your visit with these practical tips for the Orsay Museum. It's always best to be prepared, so I've included in this article what you should know before visiting Musee d'Orsay.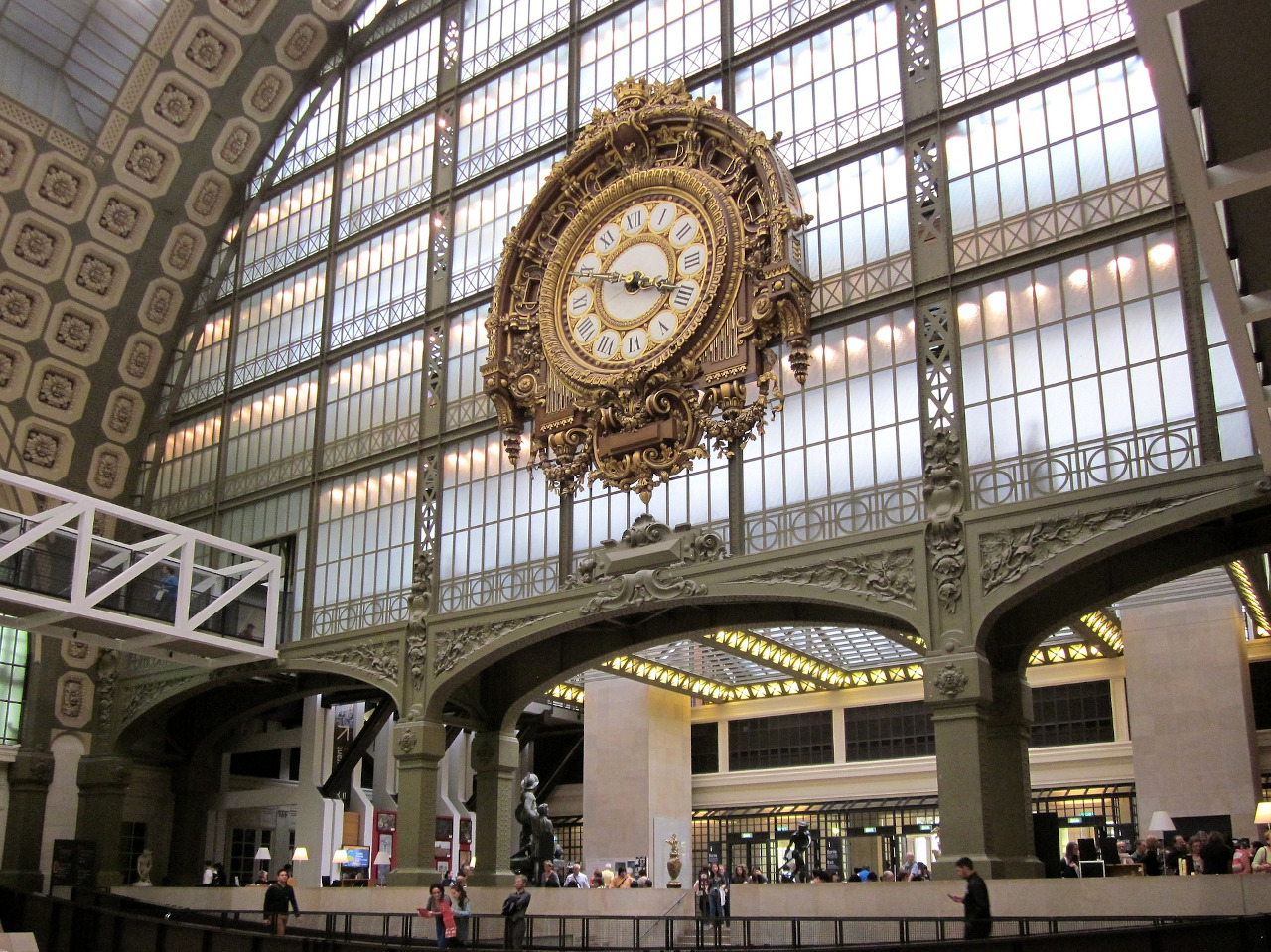 Practical tips for visiting Musée d'Orsay: know before you go
When to visit Musée d'Orsay
The Orsay Museum is open year-round but, why it may not be one of the most visited museums in the world, as it's Paris and the museum houses incredible artworks, you can expect crowds all the time.
They say that visiting the museum outside the tourism season – meaning from November to March – increases your chances of seeing fewer people visiting the museum.
As I visited Musée d'Orsay late March, I can tell you for a fact that there are many tourists here all the time.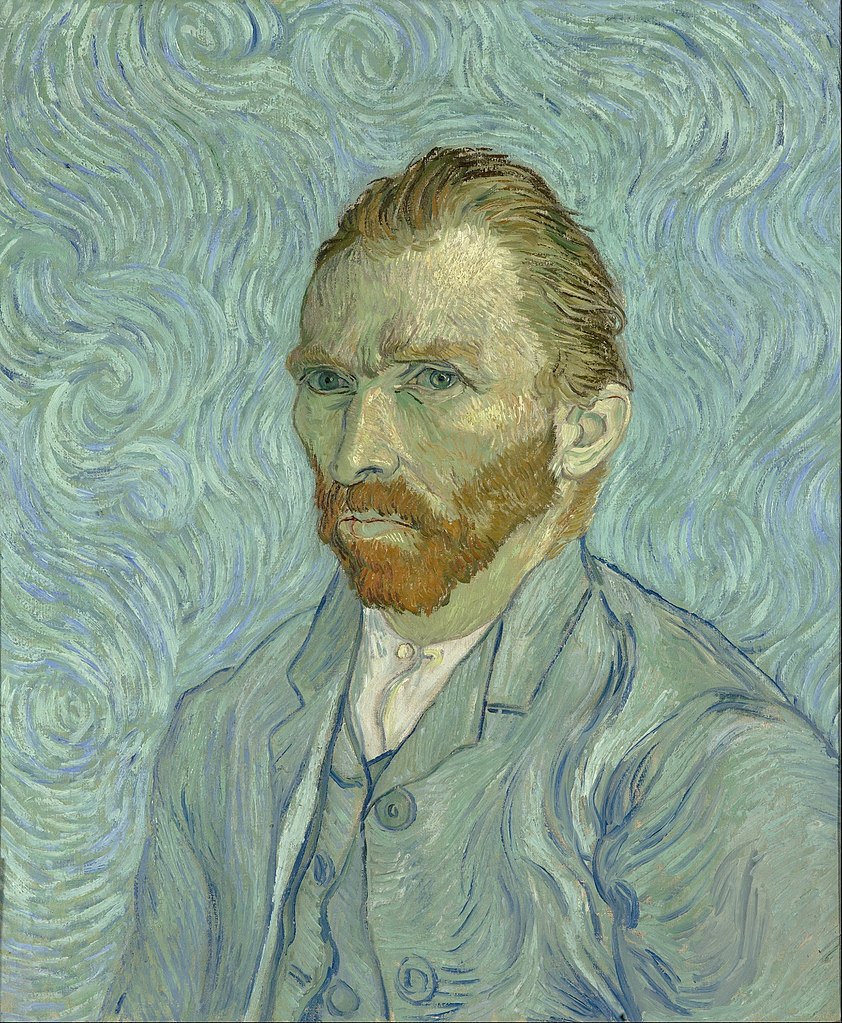 Another recommendation I often hear is to visit the museum in the morning until noon, as there are fewer people here at this time of day. Take it from me, while I visited in the morning, the lines were huge.
Another recommendation I heard is to visit the museum on Thursday afternoon, as the museum is open until 9:45 p.m. each Thursday. As I didn't visit the museum on a Thursday, I can't tell you if I know you this is a great way to avoid crowds at the Orsay Museum.
I can advise you, however, to check the online schedule before planning a late afternoon visit at Musée d'Orsay on Thursday because there are, rarely, days when they close earlier on Thursday due to public transport disruptions.
So you can expect people at this museum at any time of the day, every day. The upside is that even if they are solo travellers or families or groups if you are not in a huge rush, you will have the chance to admire each and every single masterpiece exhibited at the Musée d'Orsay.
Important note: The Orsay Museum is closed on Mondays.
Make sure to check the available tours for the Orsay Museum in order to choose the one that's perfect for you based on your budget and time.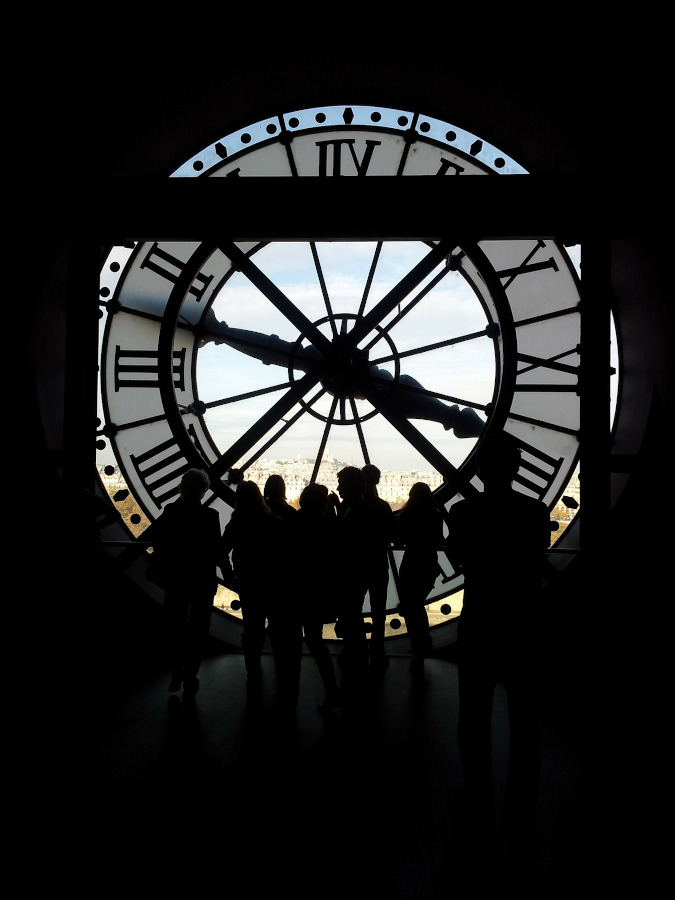 When to visit Musée d'Orsay for free
If you are on a tight budget in Paris, you should know that the first Sunday of each month the museum has free admission. The museum is also free to visit for people under 18 years old all the time.
Pick the right line
When arriving at the Museum, make sure you choose the correct line. the museum has separate lines for individuals, groups, and professionals outside the museum.
Fortunately, everything is properly marked, so you'll see announcements and arrows pointing you towards the correct line.
Prepare to spend some time waiting to enter the museum. I think I spent at least an hour waiting in line, but it was a fun experience as I got to interact with some people from New York and other cities and countries across the globe.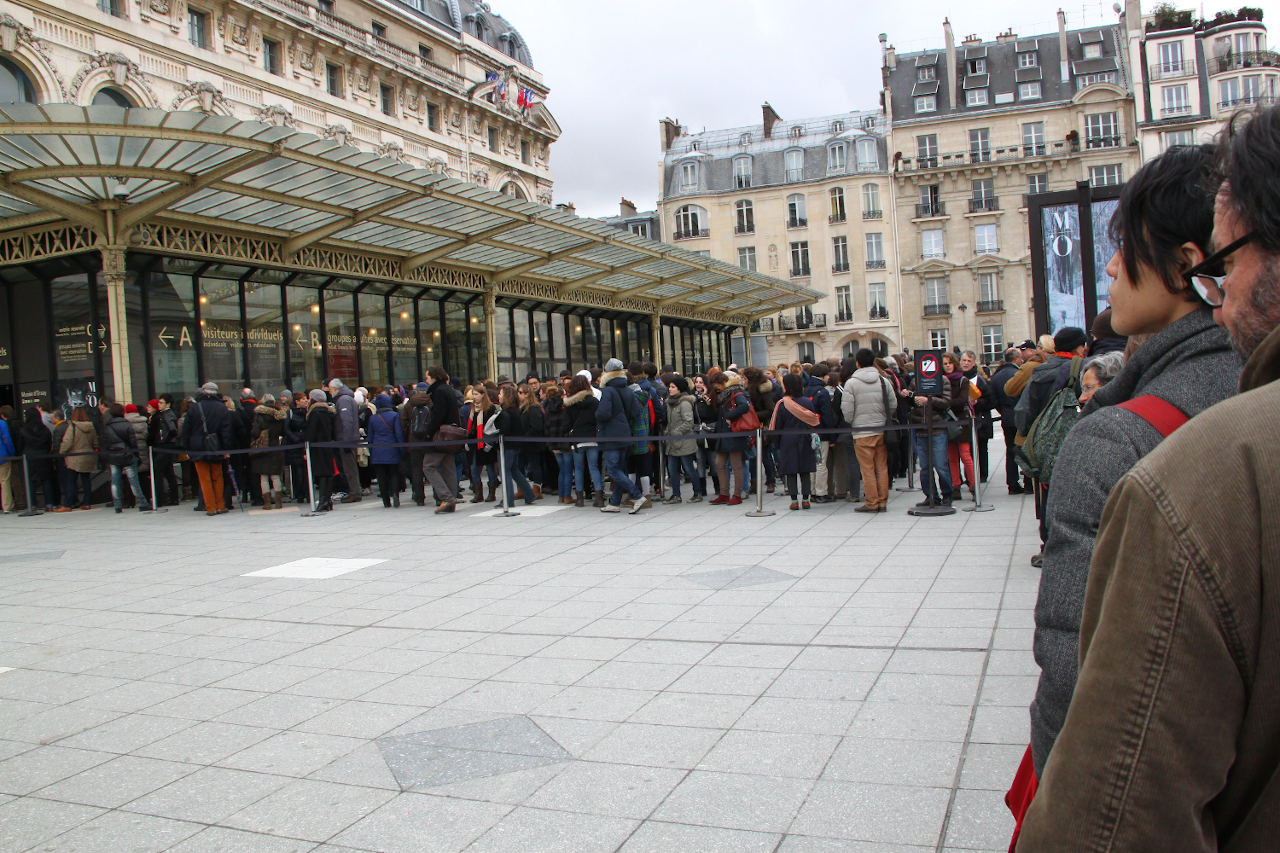 Buy tickets online in advance to avoid the lines
Had I known I could buy a ticket online, that would have changed everything.
But I didn't know. So, the lesson to learn from one of my mistakes in Paris is to buy your ticket in advance whenever you can.
That way you will get inside a lot faster and trust me you want your time to be spent on visiting the Orsay Museum, not waiting in line to get inside.
So, so if you are wondering should I buy tickets online for Musée d'Orsay? The answer is very simple: yes, buy your Musée d'Orsay ticket in advance, online, to avoid the lines.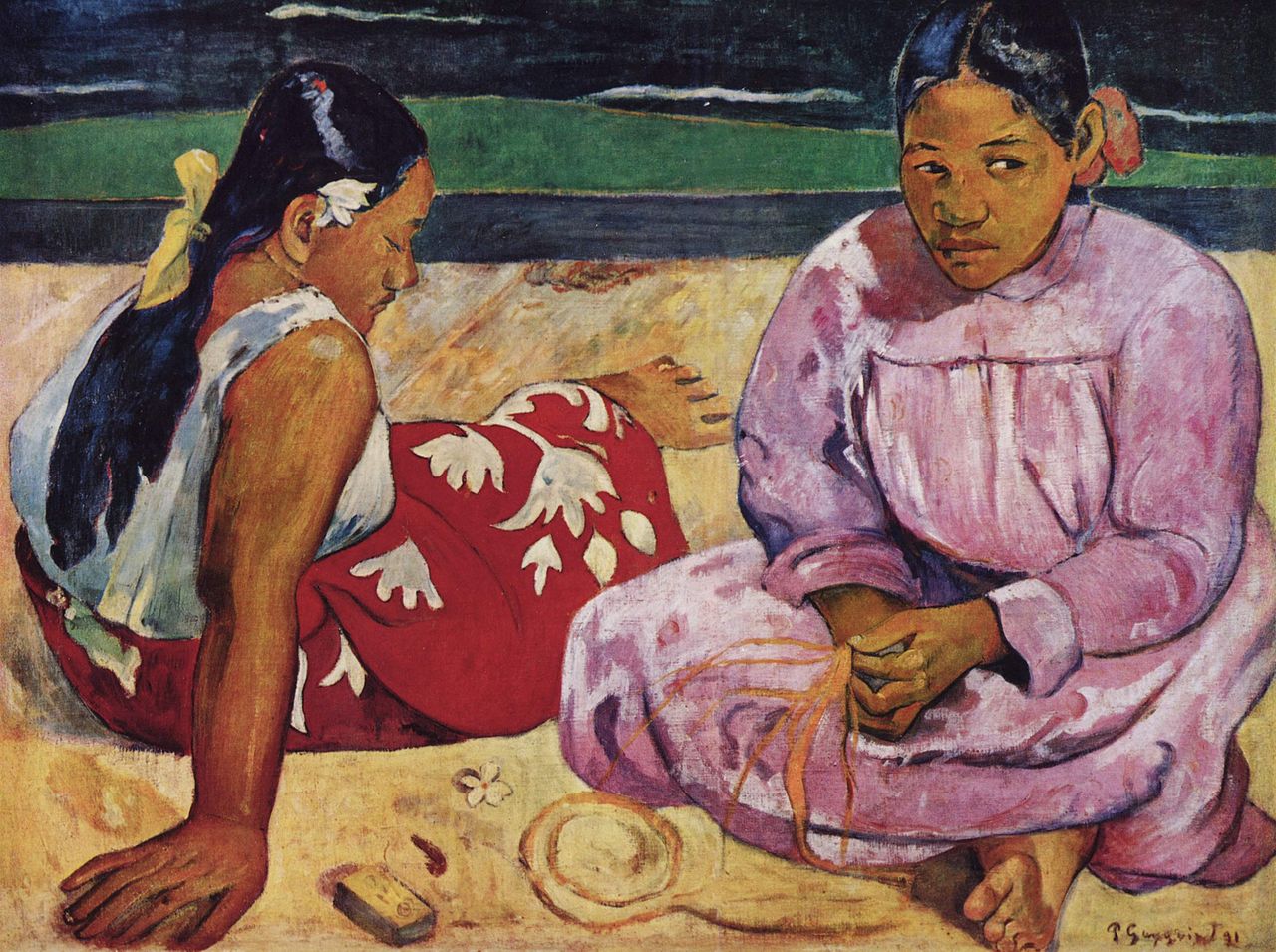 Be prepared to go through a security check
Yes, like at the airport. and like in a number of other museums, including the Versailles Palace near Paris.
As mentioned on the museum's official website, this thorough check is meant to help everyone be safe inside the museum.
Also, so following the attacks in Paris on 13th November 2015, there are strict security rules applied. Among others, only suitcases, travel bags and backpacks smaller than 60 x 40 cm are allowed. There is a cloakroom where are you can leave your bags.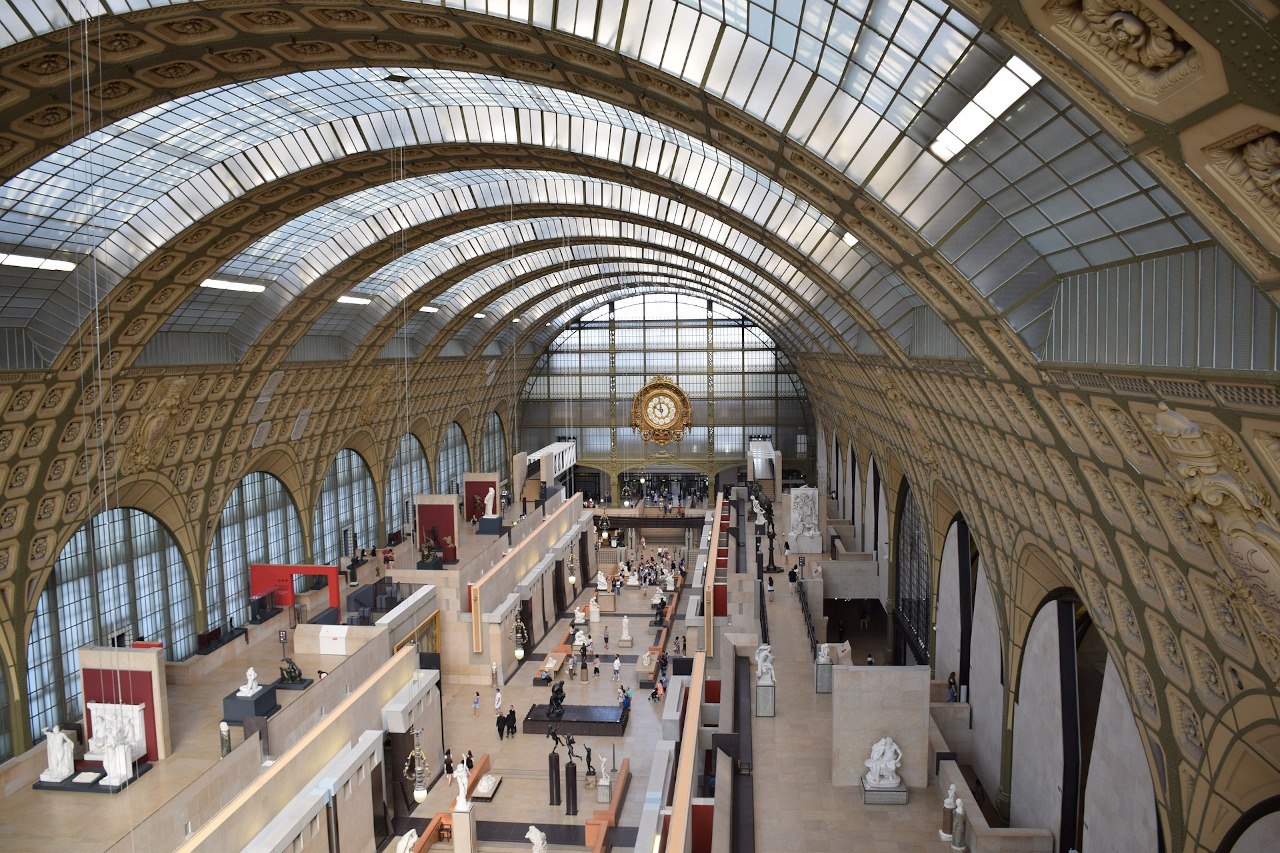 No taking pictures inside the museum
This is one of the things I wish I knew before visiting Musée d'Orsay. I wouldn't have been so disappointed on the spot.
While I understand why they do not allow you take pictures, I admit that as I see photos as some of the best travel souvenirs, I would have liked to be able to take some pictures inside the museum so that I could admire the masterpieces at home, years to come.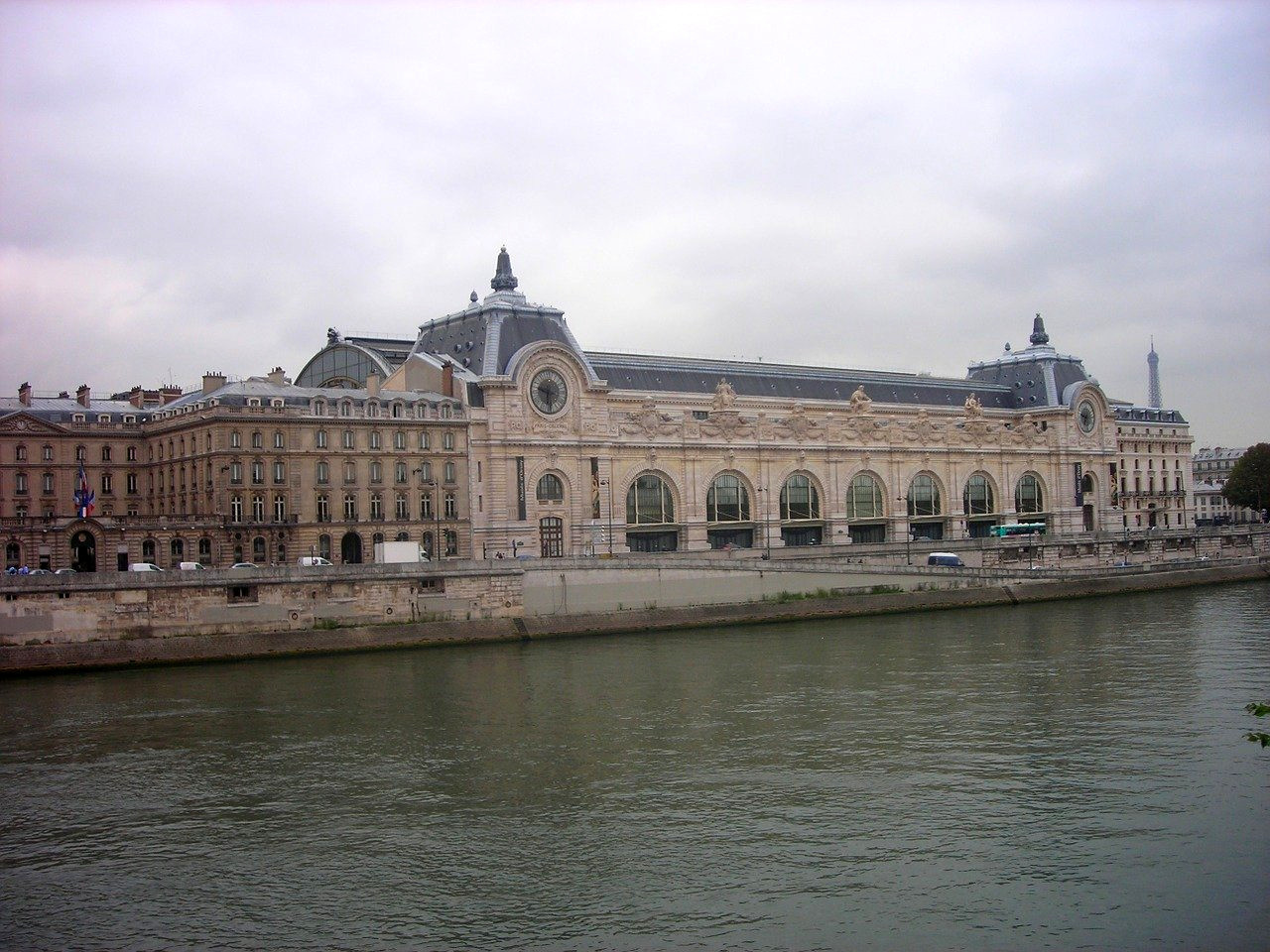 Take the audio guide
Obviously, depending on your knowledge of art, personal preferences, and budget, you will decide if you visit the museum by yourself or using a guide.
The museum offers three types of guided tours that will give you plenty of information on the specific area they cover.
You have plenty more tours available – including, for example, a tour that combines art with gourmet dining – I am very tempted to take this one on my second visit here.
However, if you have your own preferences and extensive knowledge regarding the painters exhibited here, you might want to choose to explore the Orsay museum on your own.
I choose this way of visiting the Orsay Museum and I decided to buy the audio guide. It was the perfect option for me, as it allowed me to listen to the explanations I wanted and to stay as much as I wanted in front of a painting.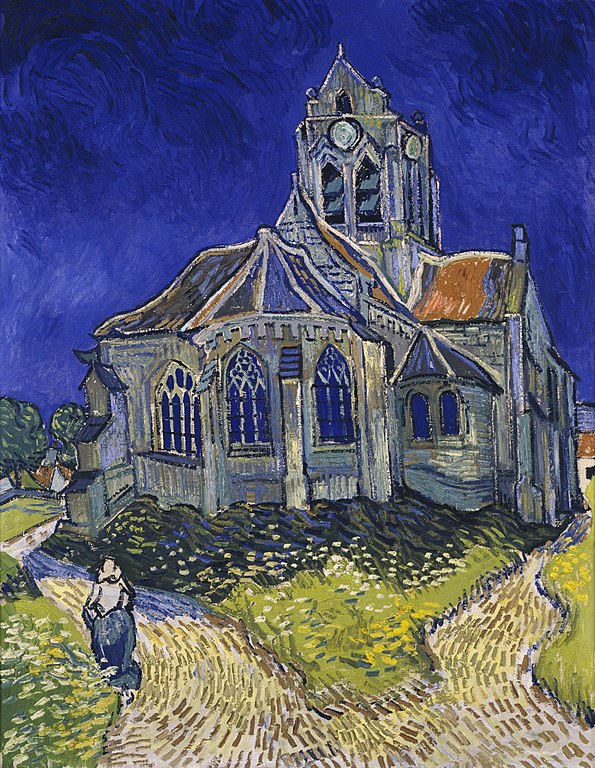 Make time to see the temporary exhibitions
Musée d'Orsay is famous for its Impressionism and post-Impressionism works of art, but it is also home wonderful sculptures, architecture and decorative arts and photography. You can actually see the interiors of some homes from that period of time.
The museum is also holding temporary exhibitions that are definitely worth a visit. Check out the museum's website in advance and discover what else can you see while visiting the Orsay Museum.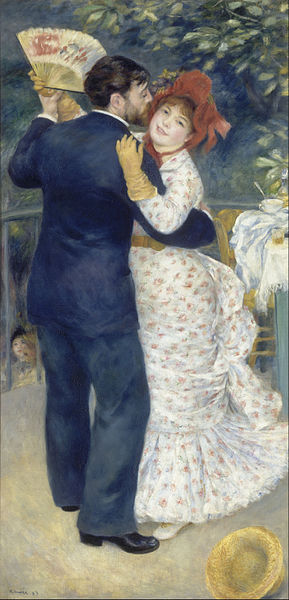 Buy a combined ticket to the Orangerie Museum or the Rodin Museum to make the most of your budget
The price for a Musée d'Orsay ticket is 14 euros. This ticket allows you to visit the permanent and temporary exhibitions.
if you want to make the most of your budget, then you can consider buying a combined ticket to either the Orangerie or the Musée Rodin.
The price for a combined ticket Musée d'Orsay /Musée de l'Orangerie is 18 euro, while the price for a combined ticket Musée d'Orsay – Musée Rodin Passport is 21 euro.
As you can see these are great deals and they will allow you to visit more wonderful museums and learn more about French famous artists.
Book a day to visit this museum if you are an art lover
How much time should I spend at Musée d'Orsay? is one of the questions that I often receive related to this wonderful museum.
I have to be honest and say that if you don't have a lot of time, I'm you could choose to see it in a rush. You could choose one of the guided tours – one of them is only 1.5 hours long – or you could just buy the ticket and check all the galleries without spending too much time in either one of them. You would still get the chance to see the impressive French art that is exhibited here, and that would be a great win for you.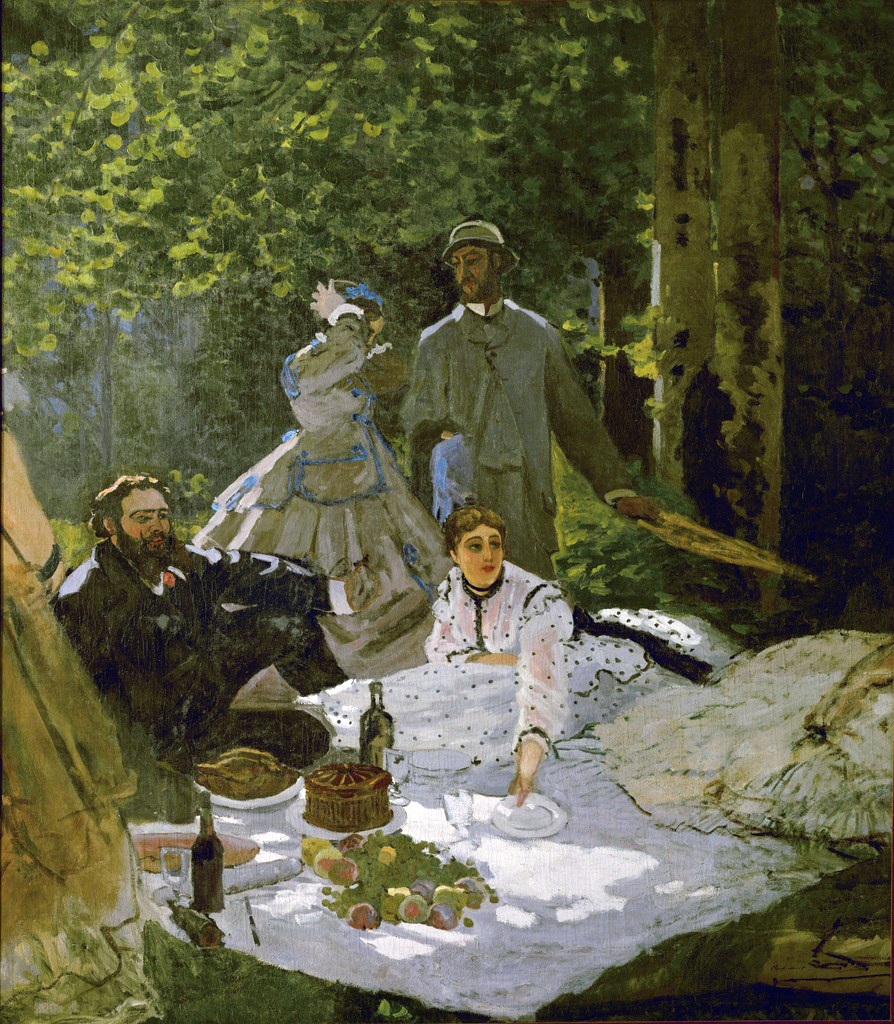 However, if you have more than a day in Paris and you can spend one day visiting the Orsay Museum, then that would be perfect. It will give you more time to go thoroughly and slowly throughout the galleries and see all the paintings exhibited, maybe even discovering some interesting details in some of them.
I have to confess the day visited the Orsay Museum in one day and I know that if I were to go back and spend another day there, I would still discover other paintings or details that I missed the first time. but then again, I truly love Impressionism.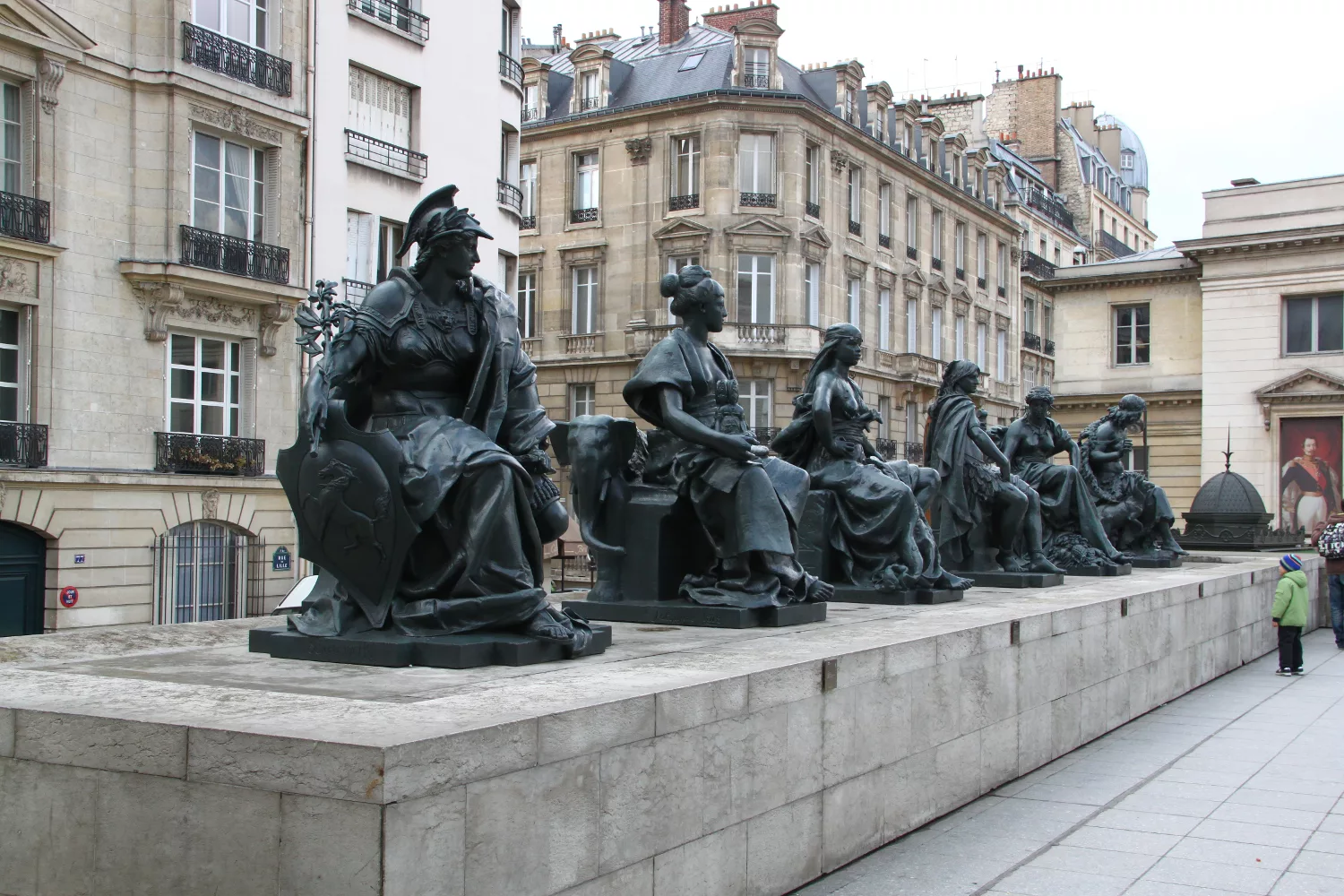 I hope that these tips for visiting Musée d'Orsay will help you make the most of your time here. These are the things I wish I knew before visiting the Orsay Museum and I hope will help you plan your visit better and know what to expect in advance that you are not surprised.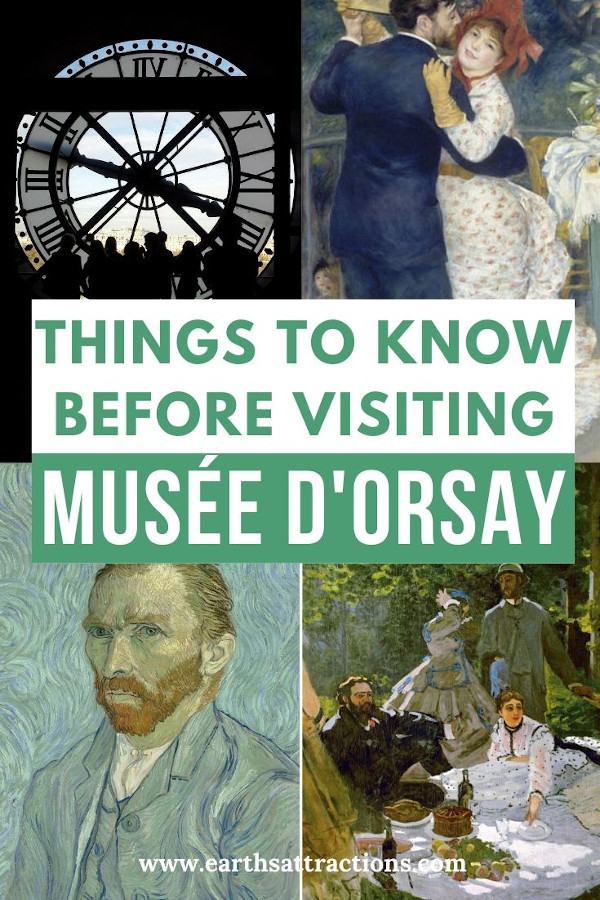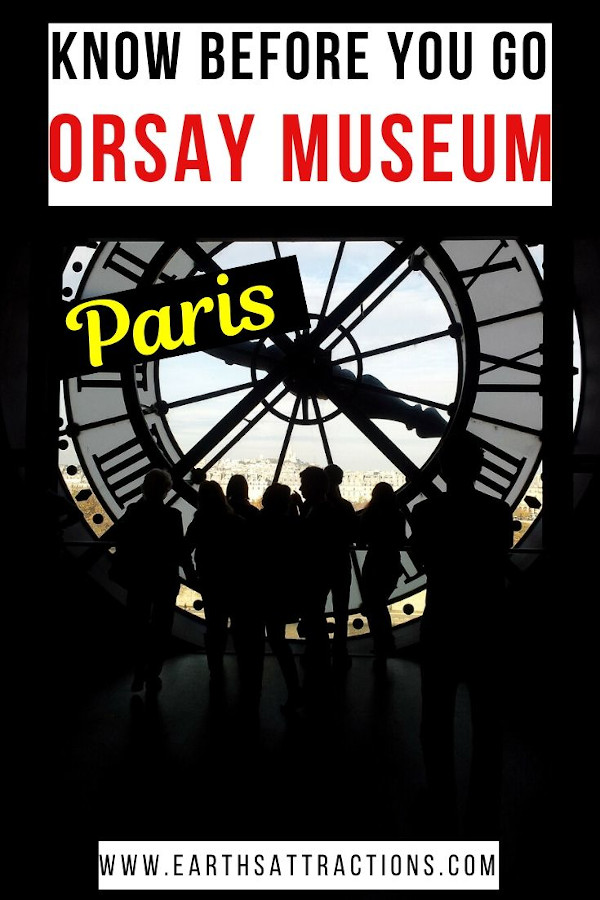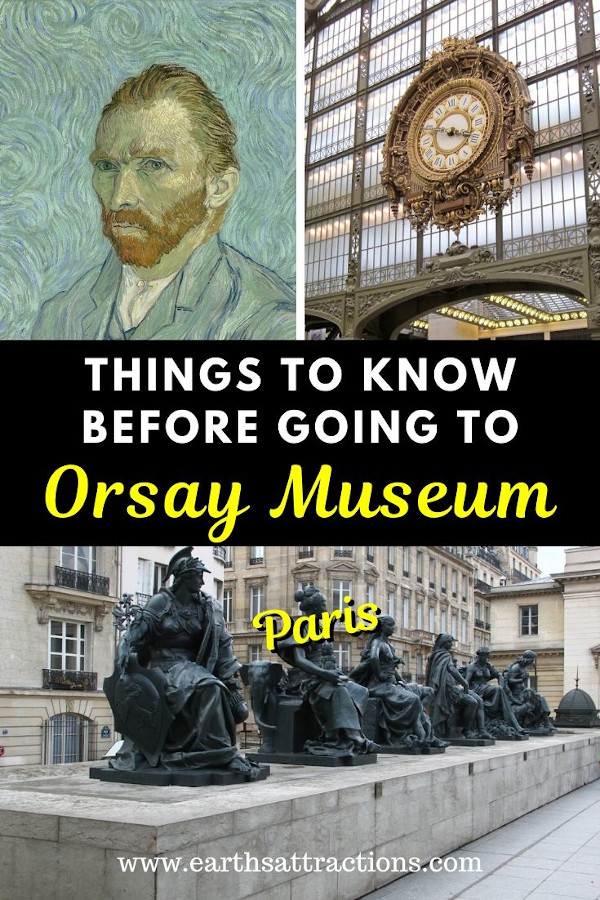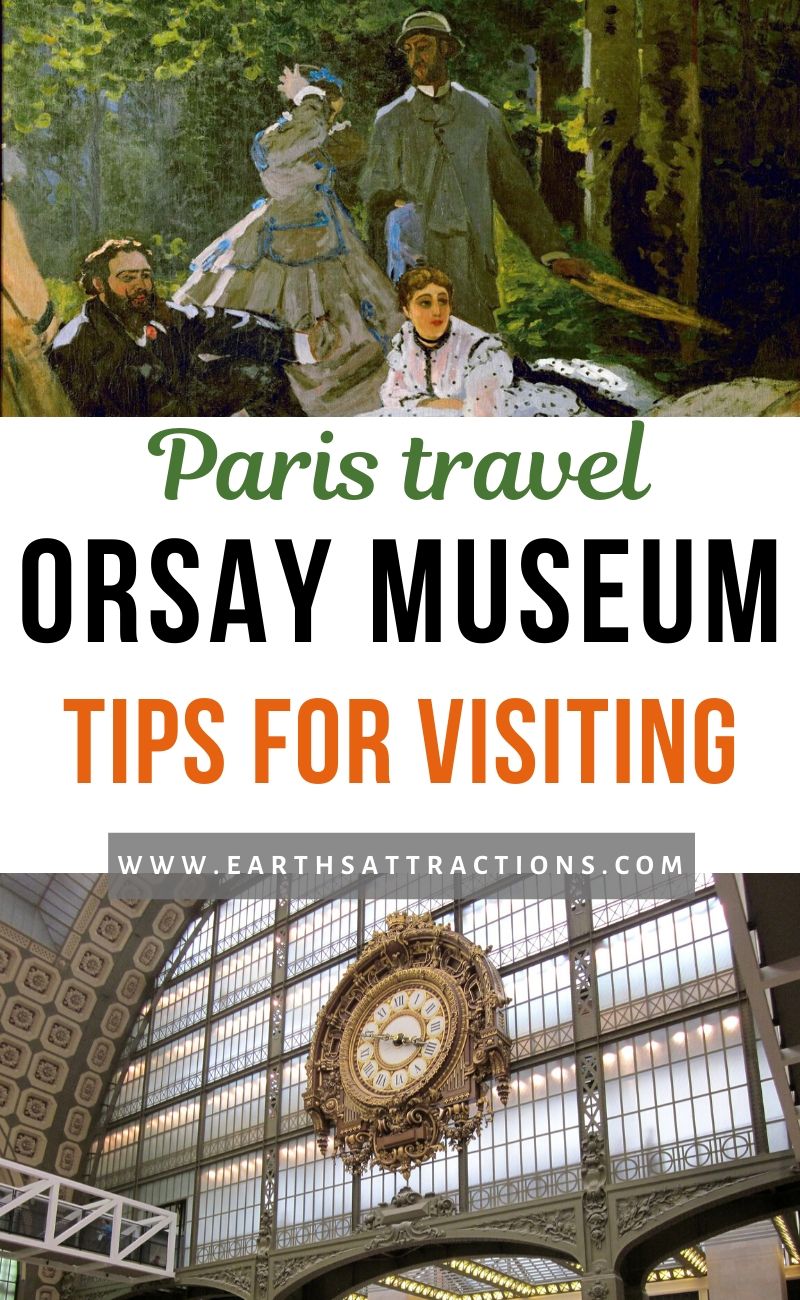 Photo sources: 1, 2, 3, 5, 6, 7, 8, 9, 10 – the paintings are public domain, via Wikipedia, the interior photos are from Pixabay – the exterior ones with the statues and with the line are mine.