Last Updated on
There are so many wonderful places to visit in Edinburgh – perfect attractions for history buffs, family or solo travelers, culture oriented tourists – and so many things to do which make this city a must visit in Scotland. When planning a trip, it always helps to know which are the best locations to see, so here is a list of famous and off the beaten path attractions in Edinburgh, Scotland from someone who lives there: Lisa Susan from myviewfromabroad.
Edinburgh is the capital of Scotland. It is a cosmopolitan and artistic city famous for the Edinburgh Festival and the Fringe, the largest arts festival in the world. Edinburgh's Old Town is one of the best preserved medieval areas in the UK. Together with New Town it forms a UNESCO World Heritage Site.
I've included in this article the top tourist attractions in Edinburgh as well as some Edinburgh off the beaten path things to see and do. Include as many as possible on your Edinburgh itinerary to have an amazing trip!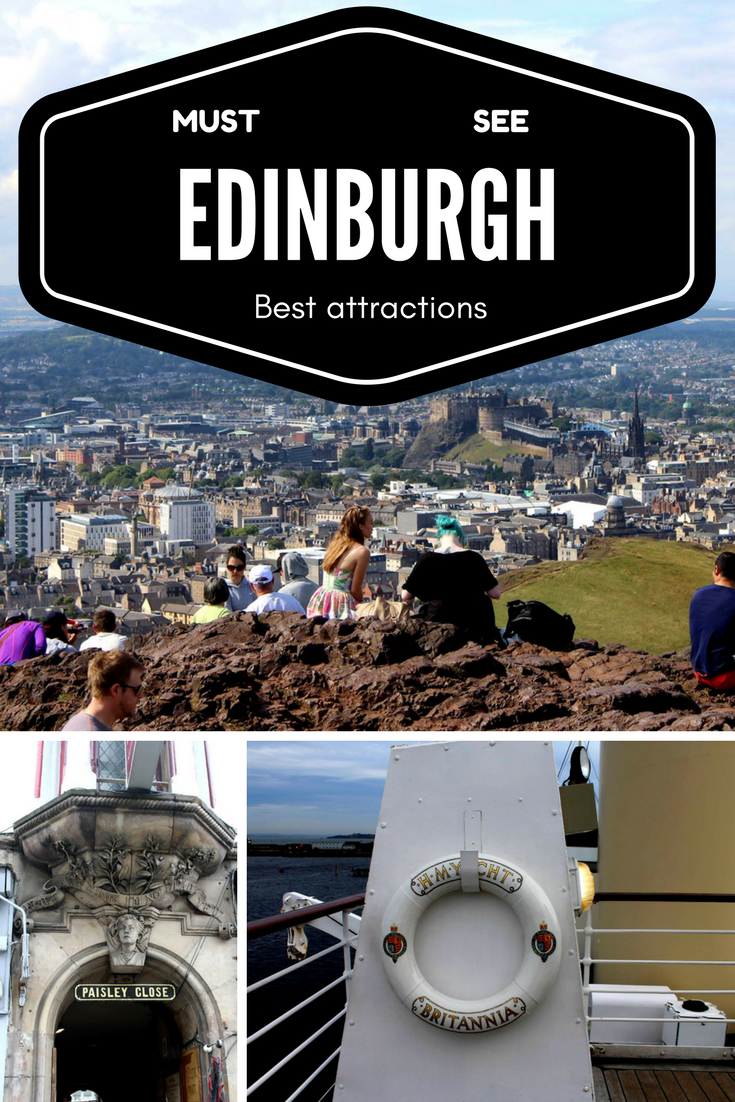 Famous Attractions in Edinburgh
Let's start with the best places in Edingburgh. These are the top attractions in Edinburgh that lure tourists each year.
1. Edinburgh Castle
Edinburgh Castle is Scotland's most visited attraction so, obviously, it is the number one Edinburgh attraction. It is actually a collection of different structures built over the course of the last 800 years with the earliest structure built in 1130.
Must see sites in the Castle include St. Margaret's Chapel, the oldest surviving building in Edinburgh, the military prisons, the Crown Jewels and the Stone of Destiny, used for hundreds of years in the coronations of Scottish, English and British monarchs. Don't forget to look for the Soldier's Dog Cemetery.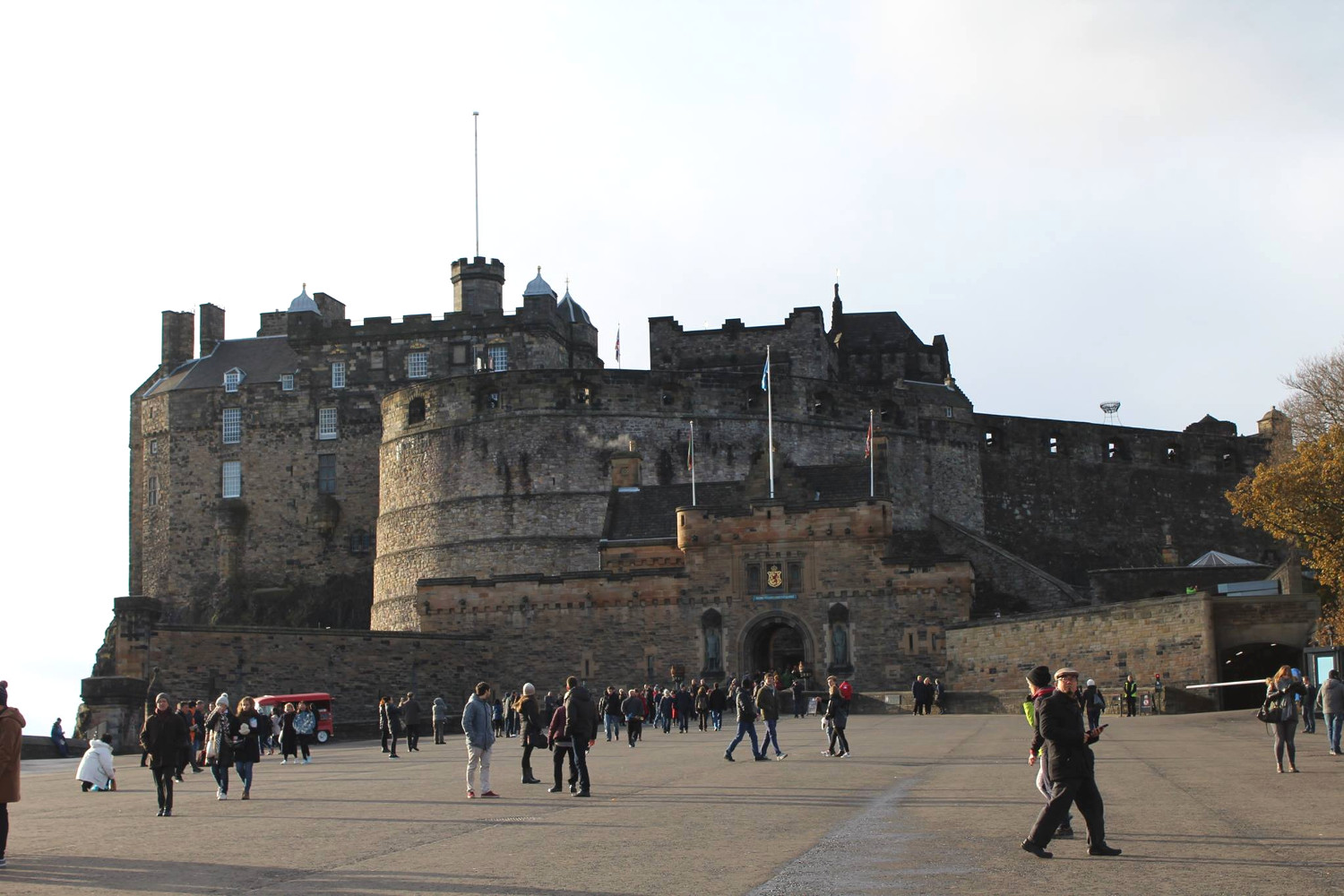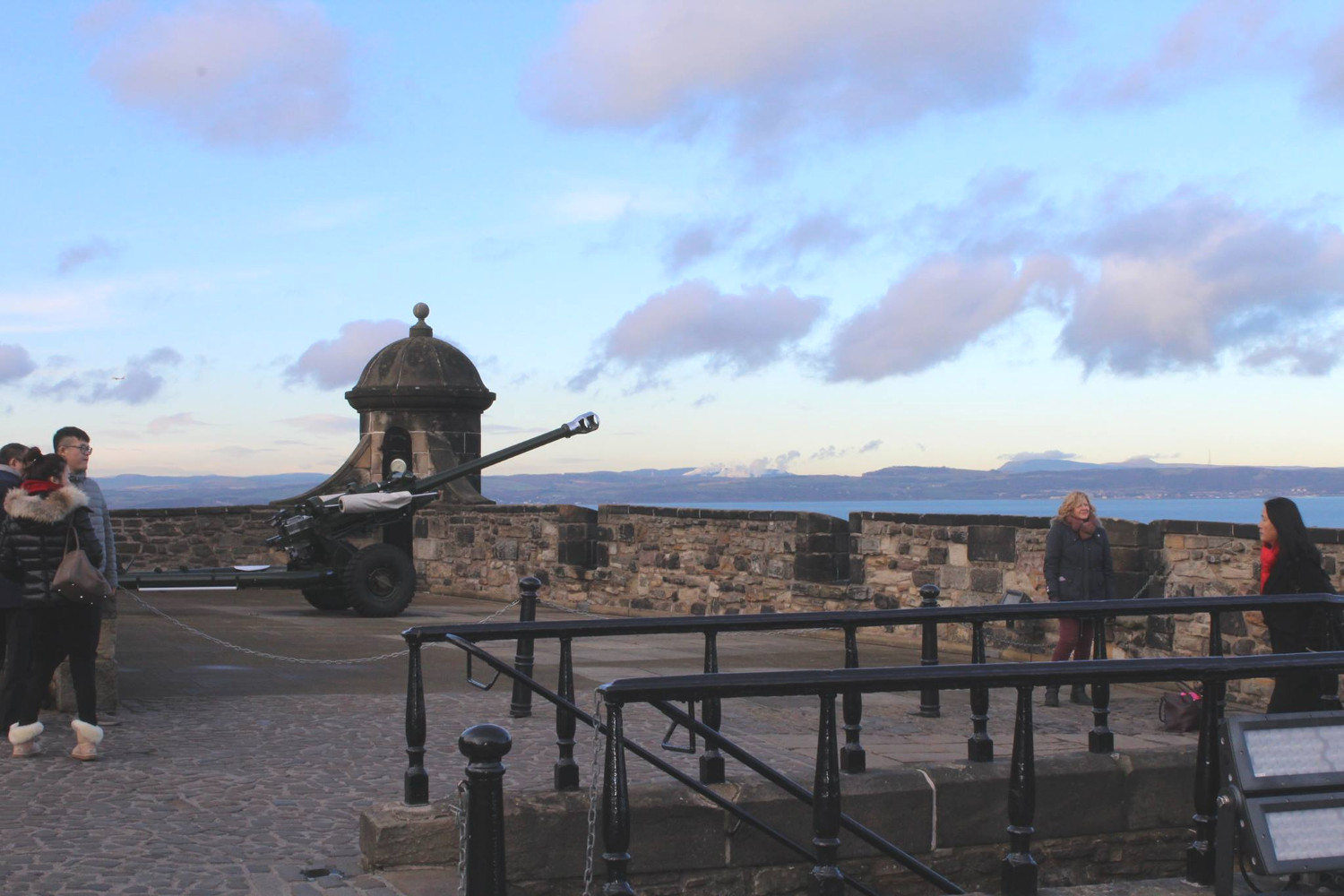 2. The Royal Mile
The Royal Mile is the name of the main thoroughfare in historic Edinburgh. It runs between two important and historic locations, Edinburgh Castle and Holyrood Palace, the Queen's official residence in Scotland.
The Mile has many shops, pubs, and attractions, from whiskey tasting to kilt making. The streets that run off the Mile are called "closes", narrow alleys that open up to courtyards.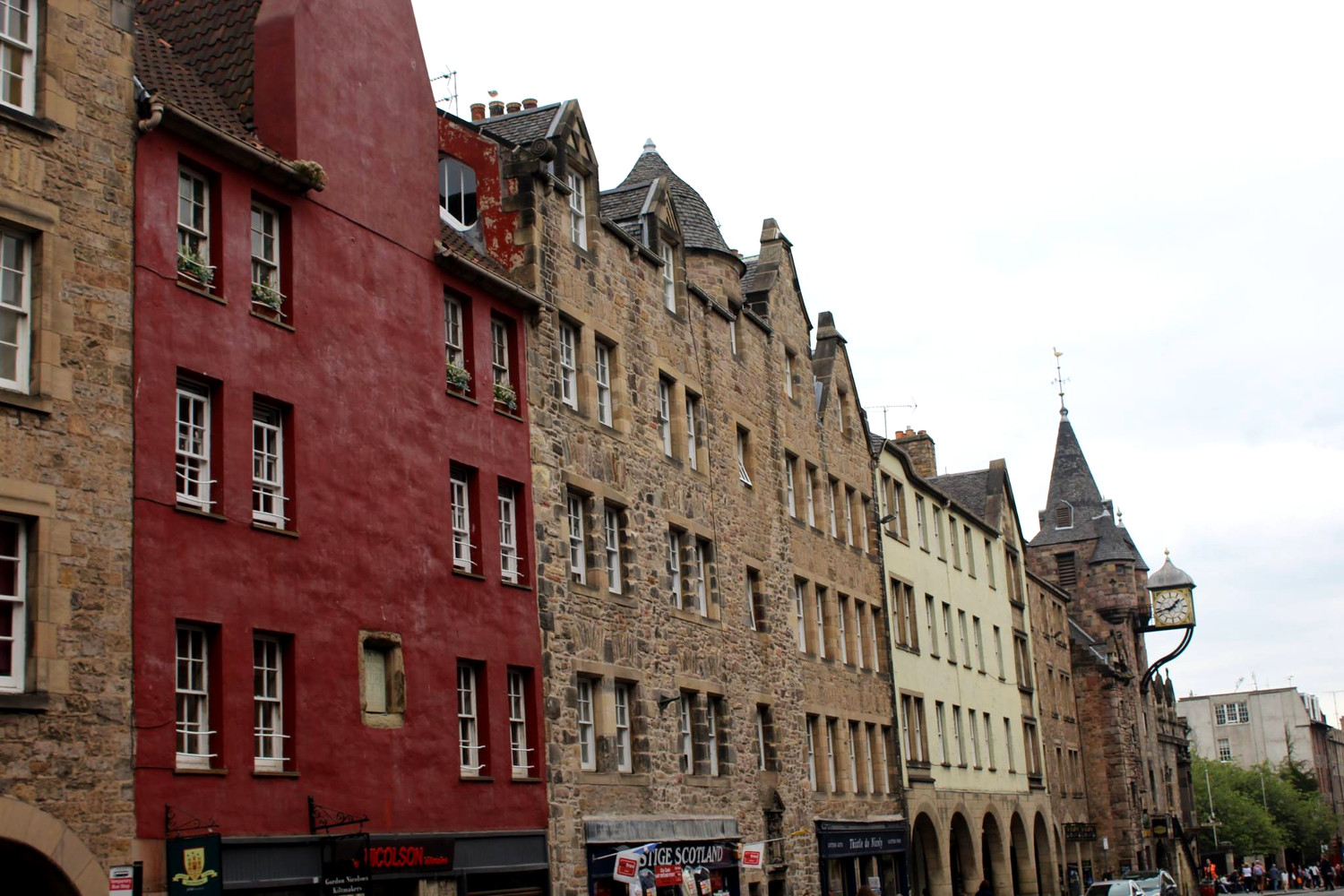 Closes were often named after a prominent resident or a predominant profession. You never know what you will find when exploring the closes.
Dunbar's Close opens up to a beautiful 17th style garden and Advocate's Close leads to spectacular views of Princess Street and Scott Monument. You can also delight in some of the names of the closes, who can resist finding out what is down Fleshmarket Close?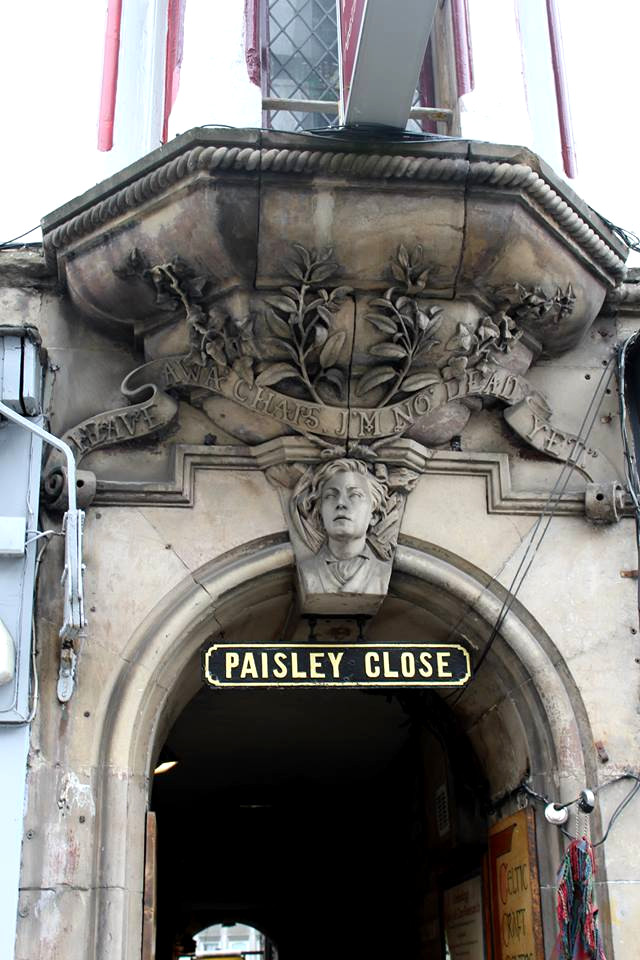 3. Royal Yacht Brittania
The Royal Yacht Brittania was the home to the British royal family for over 40 years and it is one of the best things to see in Edinburgh. It has sailed over 1,000,000 miles, has hosted some of the most famous people in the world and numerous royal couples have honeymooned on it.
After its retirement, the Yacht was berthed in Edinburgh and is open to the public. Tours allow visitors to see the ship top to bottom, from the bridge to the engine room, including the royal residence areas.
You can also enjoy a spot of tea in the Royal Deck Tea Room with floor to ceiling ocean views.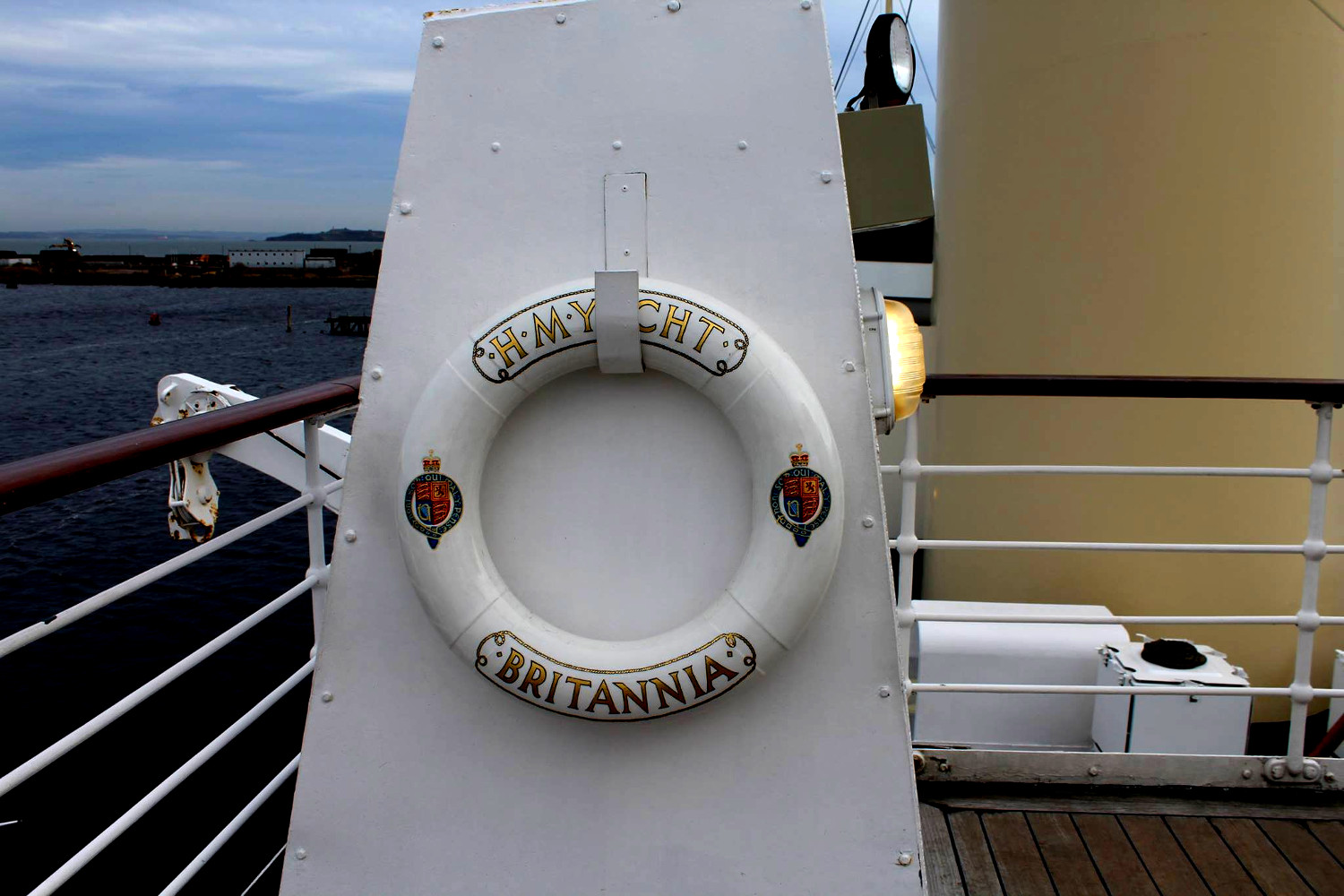 4. Arthur's Seat
Holyrood Park sits at the end of Edinburgh's Royal Mile next to Holyrood Palace. The highest point in the park is Arthur's Seat, the top of an ancient volcano.
The light to moderate level hike to the Seat is a popular activity that provides amazing views of the city, the surrounding coastline and little treasures like the medieval ruins of St. Anthony's Chapel. No matter the weather, this hike is a must do in Edinburgh!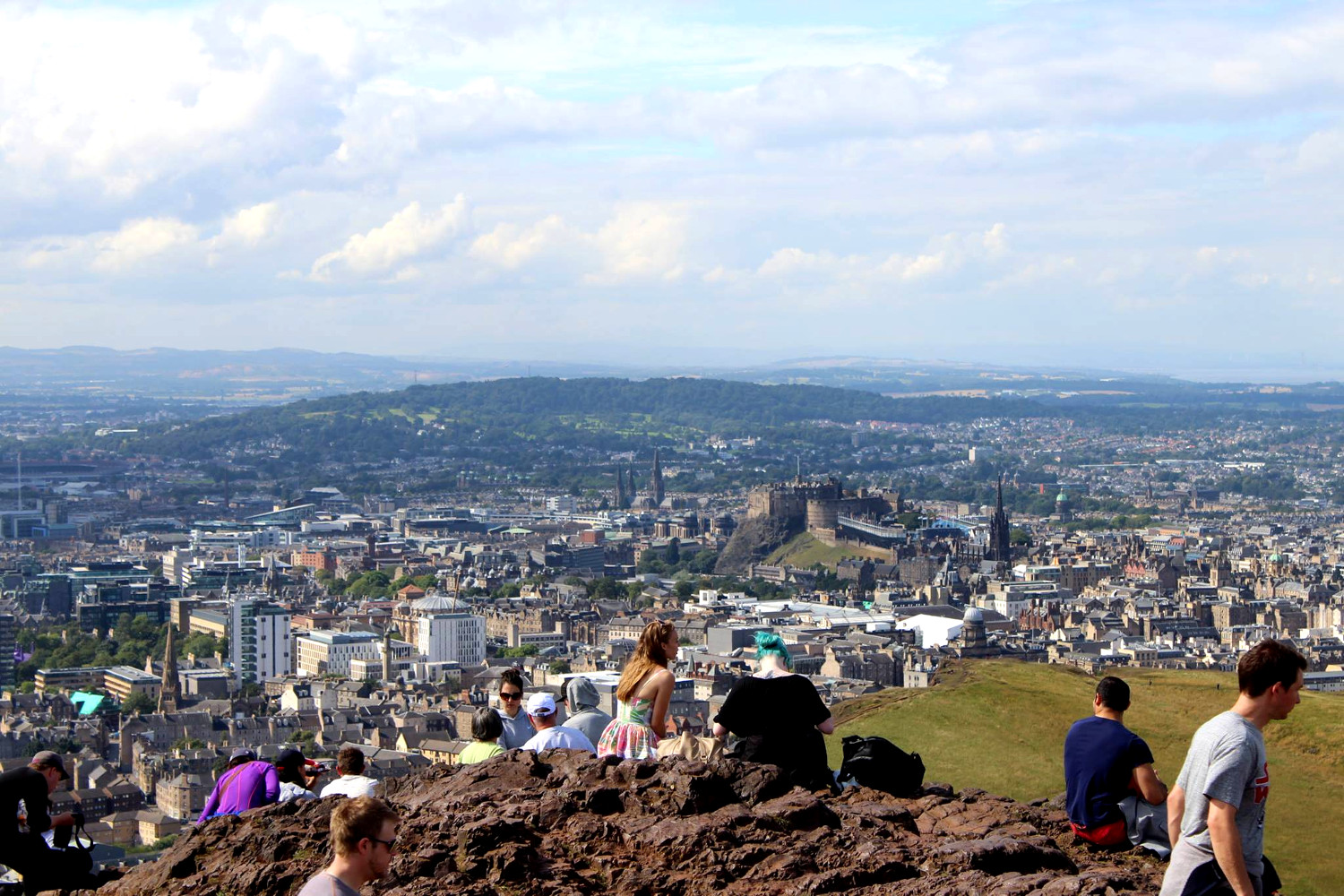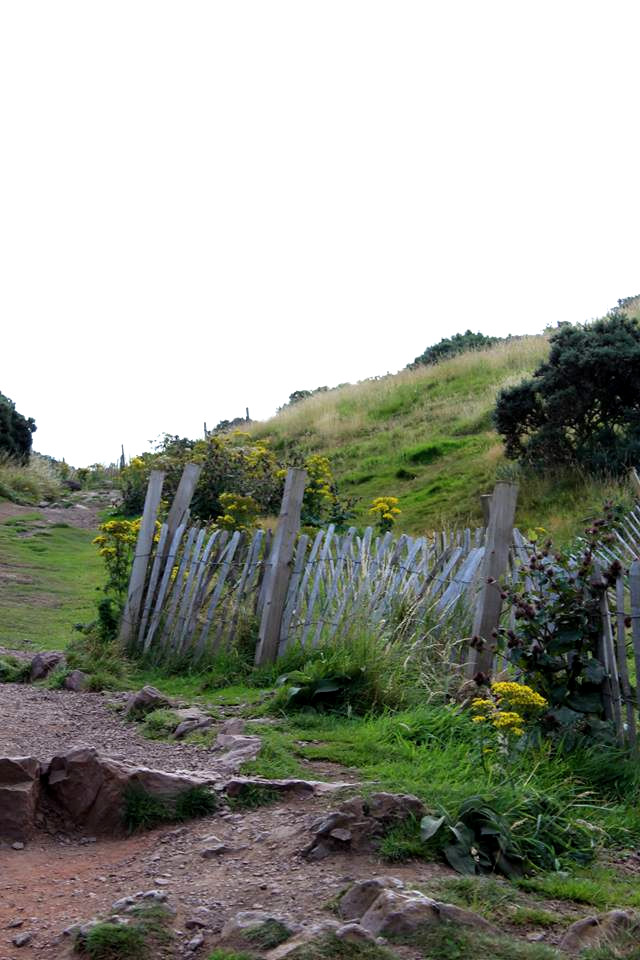 5. National Museum of Scotland
In addition to the galleries on Scottish history and archaeology, the museum offers a lot of diversity in other subject areas including science and technology, art and design, fashion and global cultures.It's easily understandable why this is among the best things to do in Edinburgh.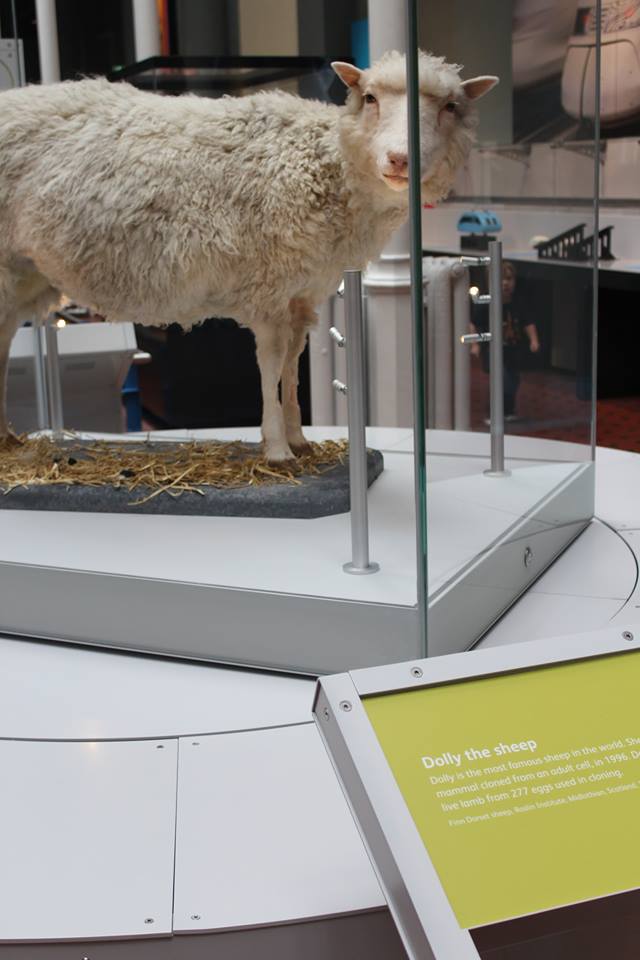 It has a lot of hands-on interactive exhibits and the building is stunning, featuring a grand central hall of iron and glass. You can view the stuffed body of Dolly the Sheep, the world's first cloned mammal. Entrance to the National Museum of Scotland is FREE, although donations are appreciated.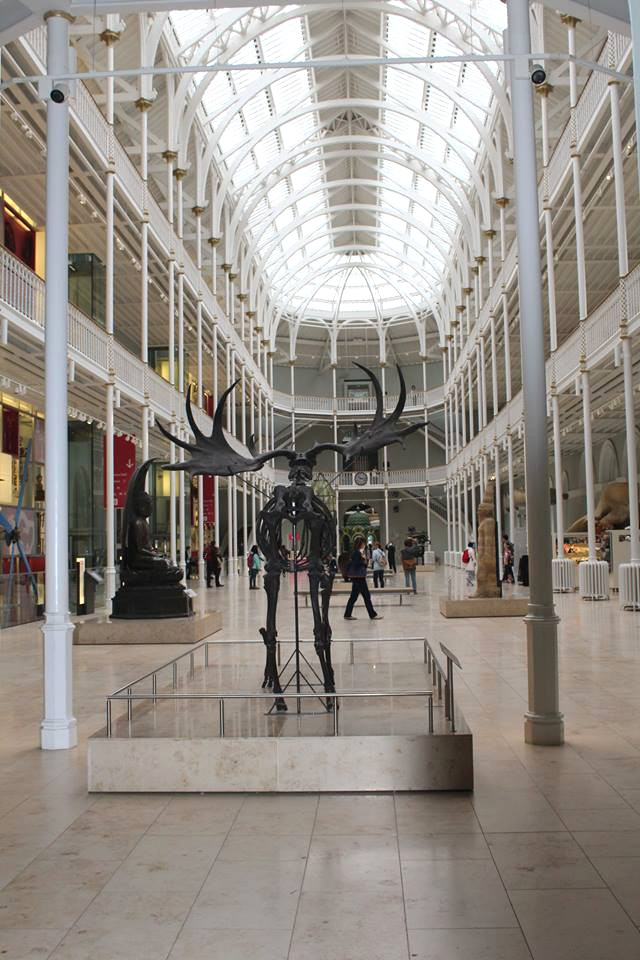 Edinburgh Off the Beaten Path
You'll be surprised by how many interesting offbeat things to do in Edinburgh you can include on your list. Here are my top Edinburght off the beaten path attractions to see.
1. Surgeons Hall Museums
This amazing set of museums allows the public to see The Royal College of Surgeons of Edinburgh collections with specimens dating back to the 1500s. It has pathology, surgical and dental items, including some "curiosities" such as shrunken heads.
Other curious items you'll see at the Surgeons Hall Museums include those related to Burkey and Hare, the murderous due who provided cadavers for the growing medical education field in Edinburgh.
You may not want to visit if you have a queasy stomach around medical images and pathological samples, however.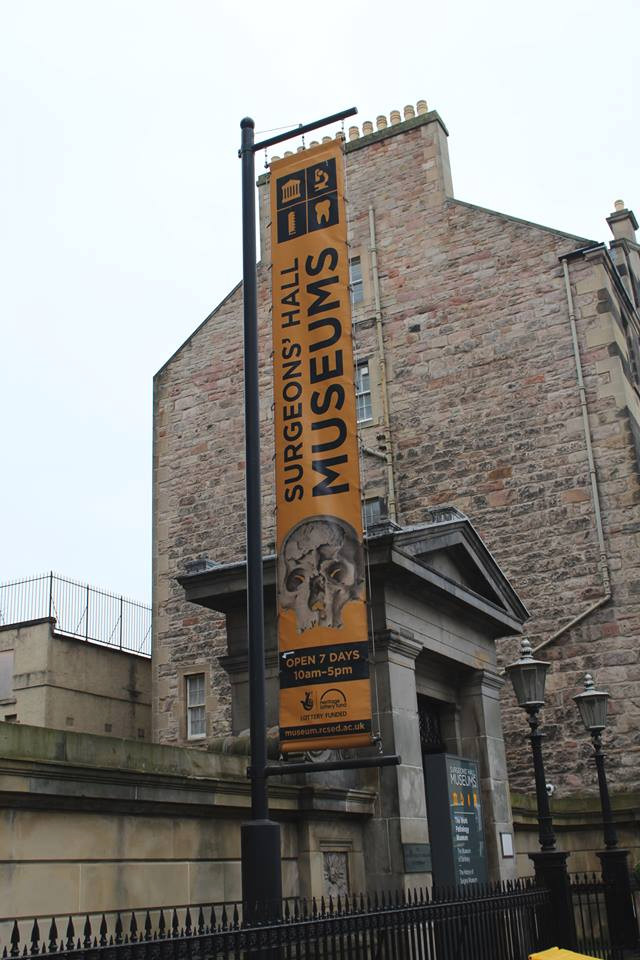 2. Cramond Island
Cramond Island is a tidal island in the Firth of Forth, say that fast a few times! It is uninhabited and is only accessible by foot at low tide. There is evidence of Roman activity on the island, it has also been used to graze sheep and was used by the War Department during WWI and WWII.
It has great hiking, views and overgrown buildings to photograph. The town of Cramond is a quiet seaside escape and the beach offers great beach combing and tidal flats, but there is only one cafe and no shopping, definitely a low key place off the beaten path.
You can only walk over and back during a certain low time period.
While there is a sign at the crossing point indicating safe crossing times, you should also consult a tide schedule online before you go so you know when low tide will occur. People have gotten stuck out on the island when the tide has come in.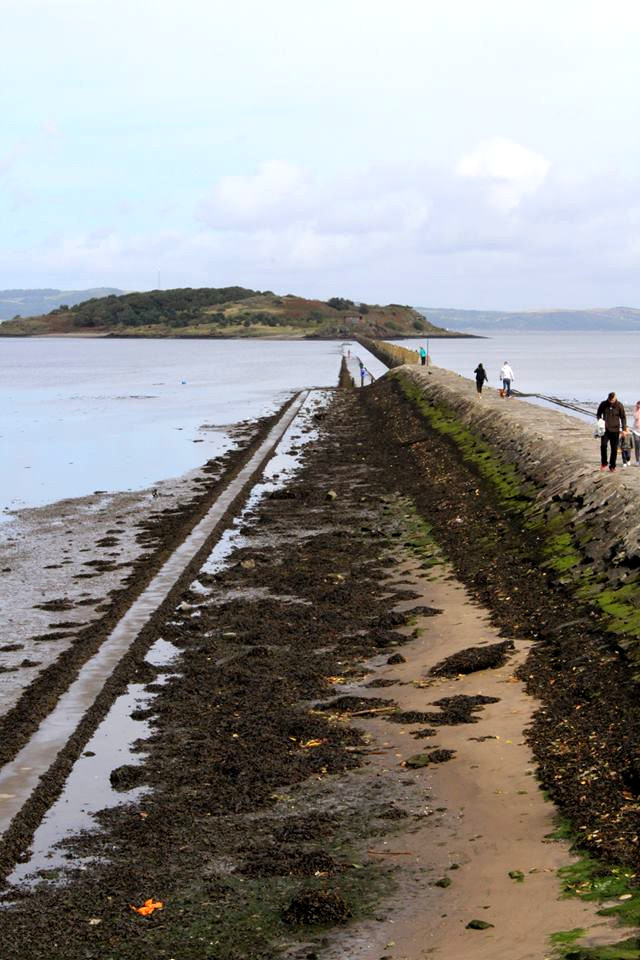 3. The Pitt
Anyone fancy some good street food? Edinburgh is not known for its street food scene, however there are a few Edinburgh hidden gems.
On Saturdays a group of food storefronts pop up on an industrial street in Leith. Sample food from Koren pork sliders to the 3 bird burger (duck, pheasant,, and partridge) accompanied by interesting drinks and music.
Kids are welcome until 8PM and dogs are always welcome. Please do check their Facebook page before heading over since they occasionally take a break such as after New Years.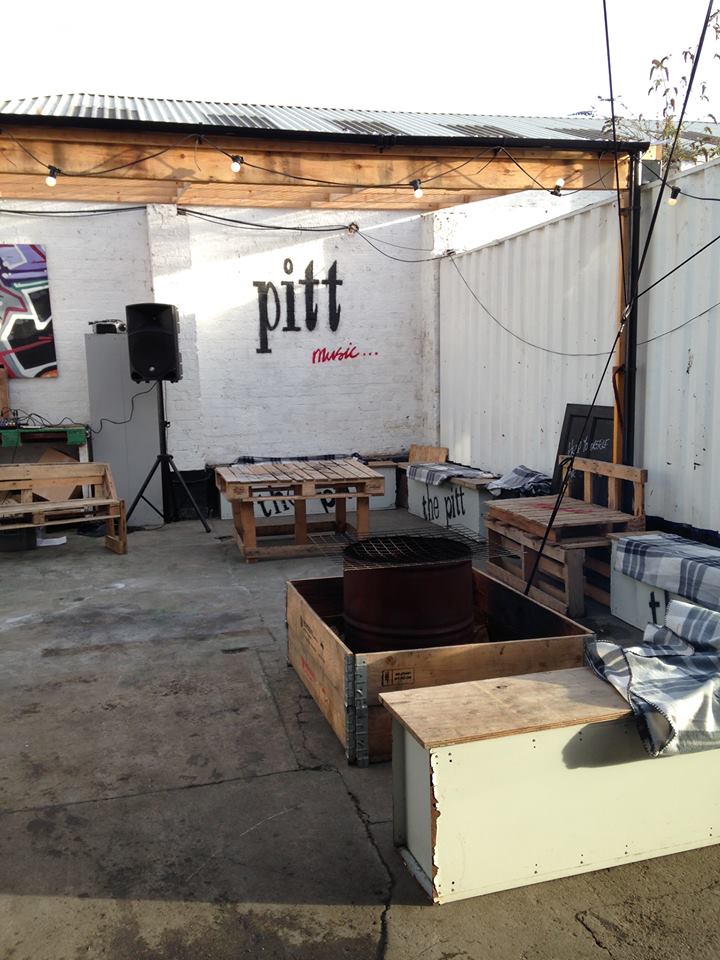 About the author
Lisa Susan: or the last 10 years I have been a trailing Navy spouse, following my Naval Officer husband across the United States and the globe. After living in Italy and then Japan and transitioning to civilian life, we are currently in Edinburgh, Scotland. Our military life gave me the opportunity to travel the world, with a baby and then toddler in tow. I love to share stories about my trips, but also about my other passion, antiques, design and shopping! Follow her travels on Facebook too.