The first day of March is a very special day. Yes, it is the first spring day in one hemisphere, but it is also a special holiday in some countries.
In Romania, we call March "Martie" or "Martisor" – and on the first day of the month men offer women a special symbol (a pendant, a broche, a bracelet, etc.) with a white and red string.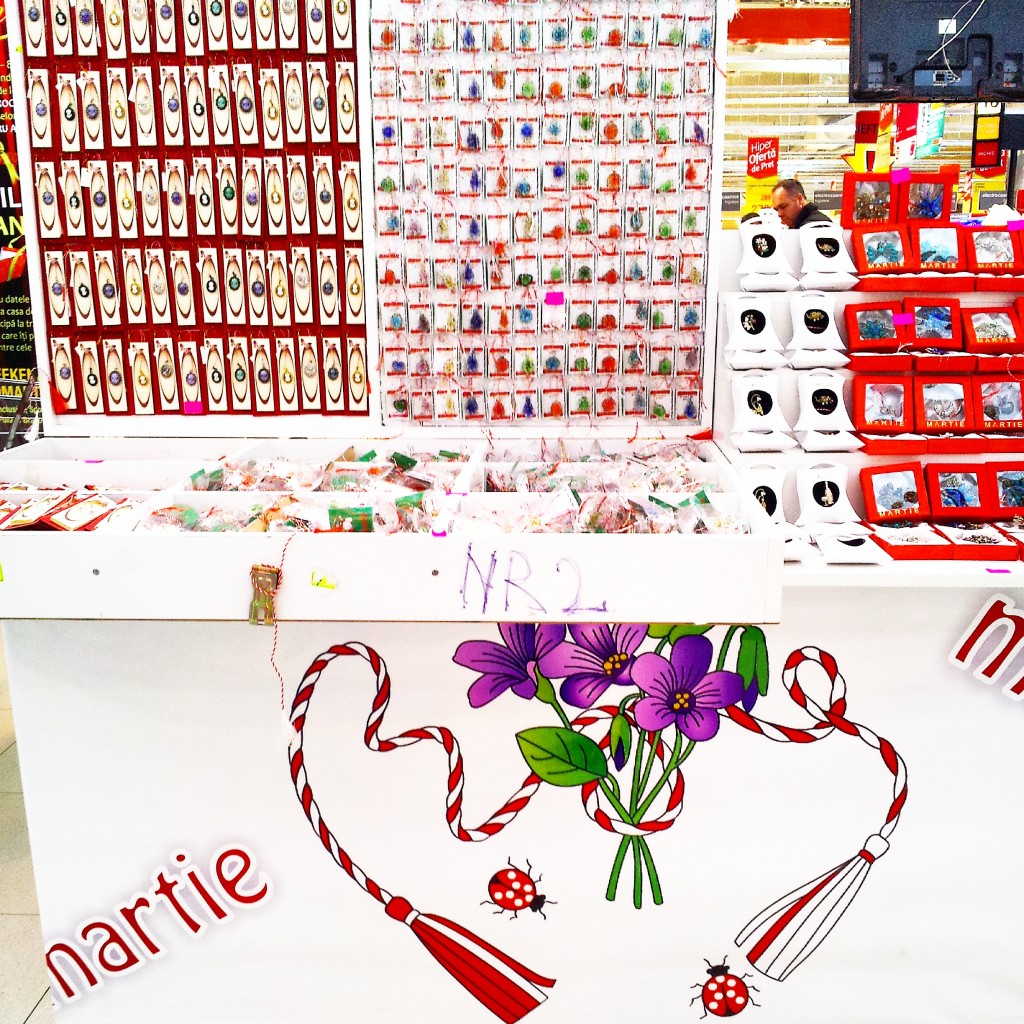 Now, there are many legends regarding Martisor. On the historical side, it is believed that, after the Romans conquered Dacia, in 106, some of the soldiers were killed and, to honor them and to recognize them, they were given a string that was white but, as soldiers were bleeding, it turned red and white.
Another important aspect to take in consideration: back in those days, the first day of the new year was March 1st, therefore this "martisor" – trinket, so to say – was in fact a symbol of a happy wealthy year.
There are numerous other Legends of Martisor, in strong connection with another famous local character: baba Dochia (old lady Dochia). In the different versions, there are some common elements: she had a daughter she send to bring something that, theoretically, couldn't be found in that period of time. However, the girl manages to obtain it, and, as the weather got hotter, Dochia thinks spring is here. She leaves with the sheep on the mountains, she takes 9 coats with her but, as it was warmer and warmer, each day she leaves one coat behind. At the end, a really cold weather comes and she and her sheep turn to stone, freezing.
Some say that the white and red string was spun by Dochia while the daughter was away, finding the thing the old lady sent her to bring. This is why it is said that one should not work on March 1st – or at least not spun.
Offering martisoare is a beautiful custom, a lovely tradition when they are offered with pleasure, from the heart, not because they "have" to be offered (obligation). Also, at origin, martisoarele were significantly different than the ones we see right now. They were locally made, handmade, with traditional symbols. Nowadays you can easily see martisoare made in China, Murano glass trinkets (as in one of the photos below) and so on. But the tradition is still lovely and I must say I loved the martisoare I received from my two special gentlemen in my life: my husband and my young son (his first time to offer a martisor :D).
You can find this tradition in different countries in the area: in Greece you'll hear about "Martis", in Bulgary about "Martenitsa" and so on 🙂
How do you like Martisor? And which is your favorite one from the photos below?