London is an amazing city with so many wonderful things to see and do that it is, in fact, hard to just make a simple list. If you have read some of my articles, you know that I am a huge fan of the museums. They are amazing gateways to our past or offer us a chance to admire, up close, impressive works of art, to learn more about various moments in history and so on and so forth. In this article I'll present you the ultimate London bucket list for the museum lover.
Keep in mind though that there are around 170 museums in London. We already presented you five unusual museums in London as well as the top 25 free things to do in London, and how to experience London like a local with 10 hidden gems that you won't find in the guidebooks, so this list will be different:) And useful.
One important note: when you'll get to London, you won't be able to resist its charm. A friend of mine got there on a Friday afternoon and, after the long flight, she thought she'd stay at the hotel until the next day. Well… she actually started to wander around the hotel, a bit, and ended up visiting several places that night. That's how amazing London is! It lures you in a bit and forever remains in your soul.
To help you even more with your London itinerary planning, I'm recommending an interactive map for London that I recently discovered. This London Tourist Map is really easy to use and very useful as you can see all the items on it or just select a category of interest (like museums in this case). Moreover, if you click on an item on the map you get a short presentation of that place and some important details – for instance, for museums, you get the ticket price.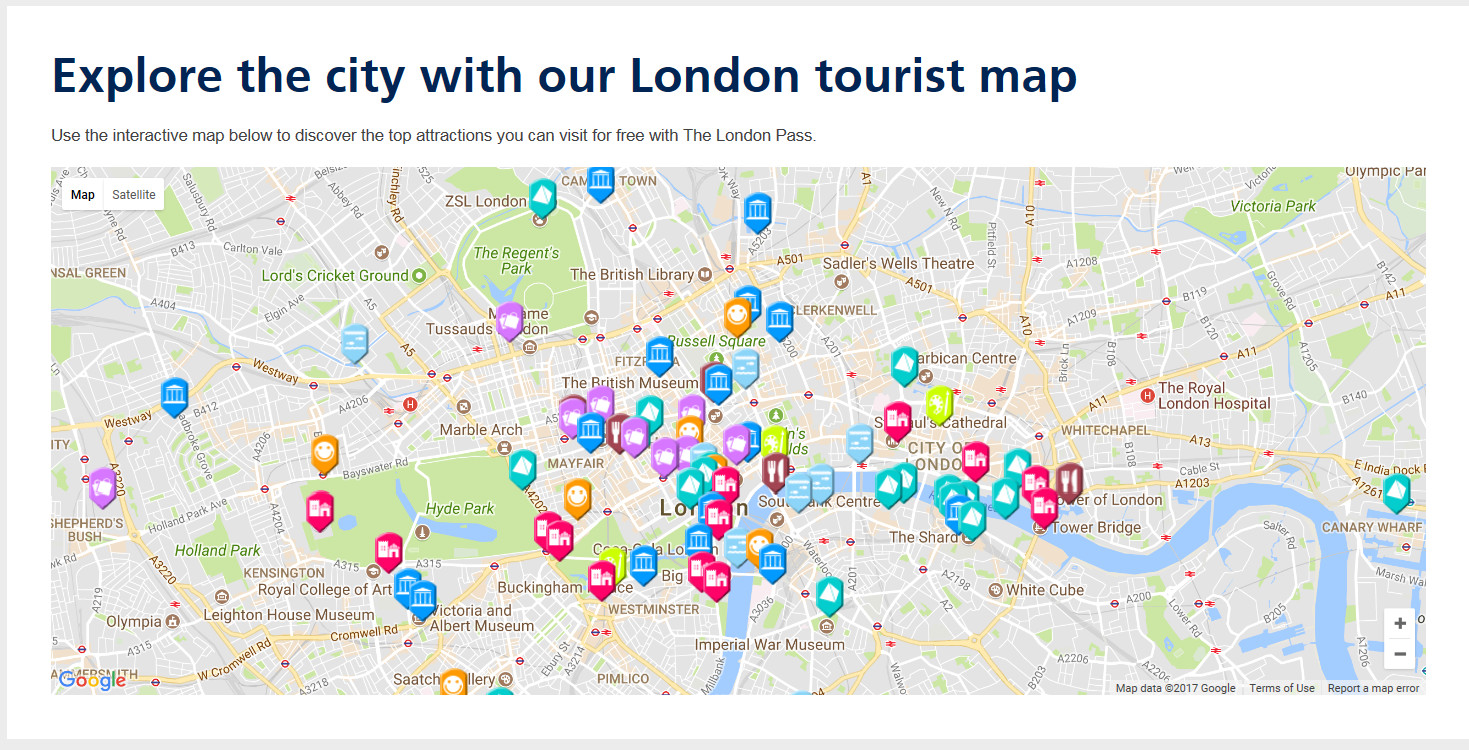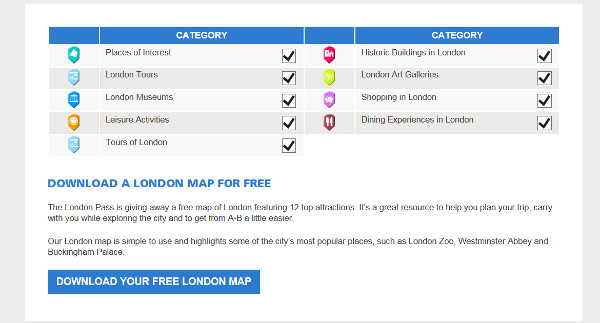 Art Museums
London is home to some of the greatest museums in the world and many of them have free entrance all year long. Make sure to include as many as you can on your list!
The National Gallery is one of these great art museums with free entrance all year long. You should definitely check out its amazing collection of paintings! The British Museum – the first of its kind in the world! – is another gem (with free entry) that should definitely be on your London itinerary. Prepare to spend hours and hours and marvel at the items displayed here!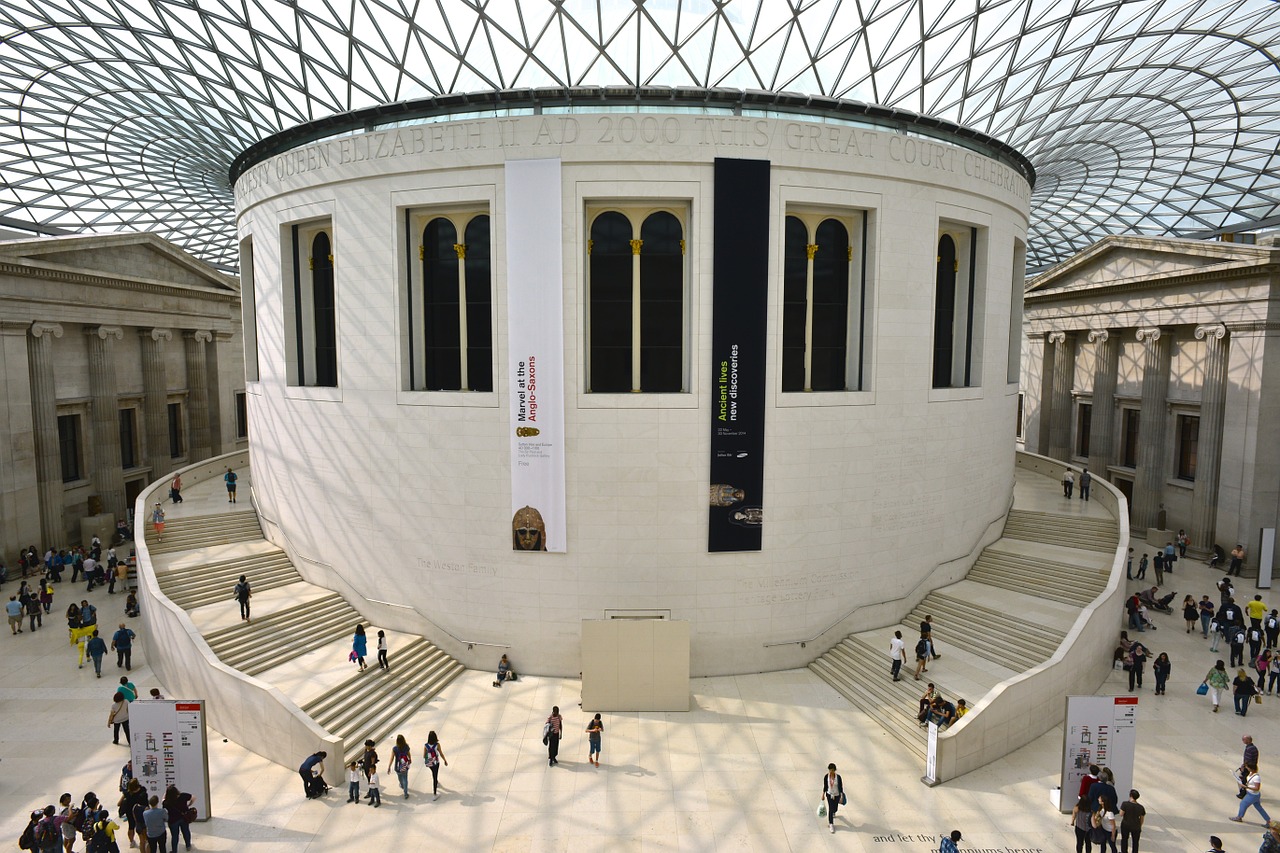 Image source
Tate Britain and Tate Modern are two other wonderful art museums. As their names suggest, the second one is dedicated to modern art, while the first is a great destination for those who want to discover British art.
The National Portrait Gallery (historic and contemporary portraits) and the V&A – the largest museum dedicated to decorative arts and design in the world – are also great ideas to include on your London bucket list.
Famous Museums (Various Domains)
What's great about museums is that, even if you don't like a domain, you can always find an interesting museum to visit. For those that love museums but are not really into art, London is a perfect destination as it is home to several impressive museums in various fields.
The Science Museum is a wonderful museum – a great place for children (of all ages!) to learn more about the evolution of science. This is a free entrance museum!
The Natural History Museum is home to 80 million specimens from across the globe. That's unbelievable! The museum is free to visit (though there are some fees for the temporary exhibitions).
London is also home to the world's largest maritime museum. Even if you are not passionate about the domain, you'll discover interesting things while visiting the National Maritime Museum. Or, if you prefer other means of transportation, go to the Royal Air Force Museum London, the London Transport Museum, or the National Railway Museum. Oh, and there's even the London Motor Museum – for those who want to learn more about motors.
Did you know that in London there is a museum dedicated to one of the most amazing periods in a man's life? Yes, meet V&A Museum of Childhood (a branch of the Victoria and Albert Museum).
For those who love the military part and history, we recommend the Imperial War Museum and the National Army Museum, both interesting, with impressive collection of items on display, and great places to learn more about the topics they present. The London Guards Museum is another great museum to visit, as is the special Household Cavalry Museum.
Another not-to-miss museum in London is the Sherlock Holmes Museum, on the famous Baker Street. No fan of the detective will miss this museum!
Unusual Museums
When you say that there are 170 museums in the city, you imply that there are at least a few unusual ones. Apart from the five already presented in another article here on the blog, here are some of the most intriguing museums in London.
Pollock's Toy Museum is dedicated to the British toy theatre. Over 12,000 original items are exhibited at the Museum of Brands, Packaging and Advertising. And there is even a Fan Museum. Manual fans dating back to 1720 – restored, of course – or more recent ones can be admired here. Should I mention that I love such fans?
The Anaesthesia Heritage Centre is another unusual museum – a niche one, but perfect for those with a curious mind as well. And if we got to this medical side, let's mention The British Dental Museum and the British Optical Association Museum.
The Ragged School Museum, the Fashion and Textile Museum, and the Churchill War Rooms and Churchill Museum are other quirky museums to visit in London.
As you can easily see, there are numerous interesting museums to visit in London. Some of the biggest ones have free entry (all year long or only in some days / month) so you should take advantage of that, while others require a ticket. But no matter what your passion is, London has a museum for you. And you should even go beyond your usual visits and visit some of the unique museums in London – you'll most likely be happy that you did that!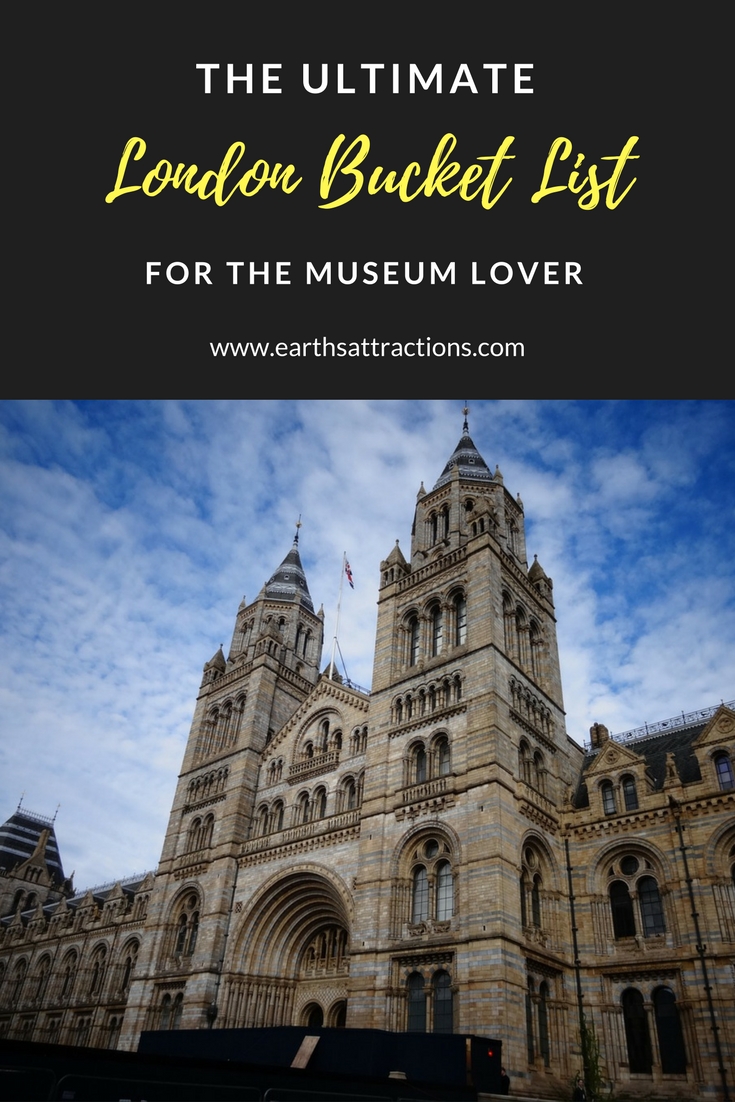 Pind made using this picture