Your wedding proposal will be an unforgettable moment! Every detail will be remembered – even if you decide to propose on the spot or if it will be a long planned event. Today I am going to tell you why you should propose in London. Hint. Because it'll be memorable! But, if you need convincing, here are some of the reasons why proposing in London is a great idea!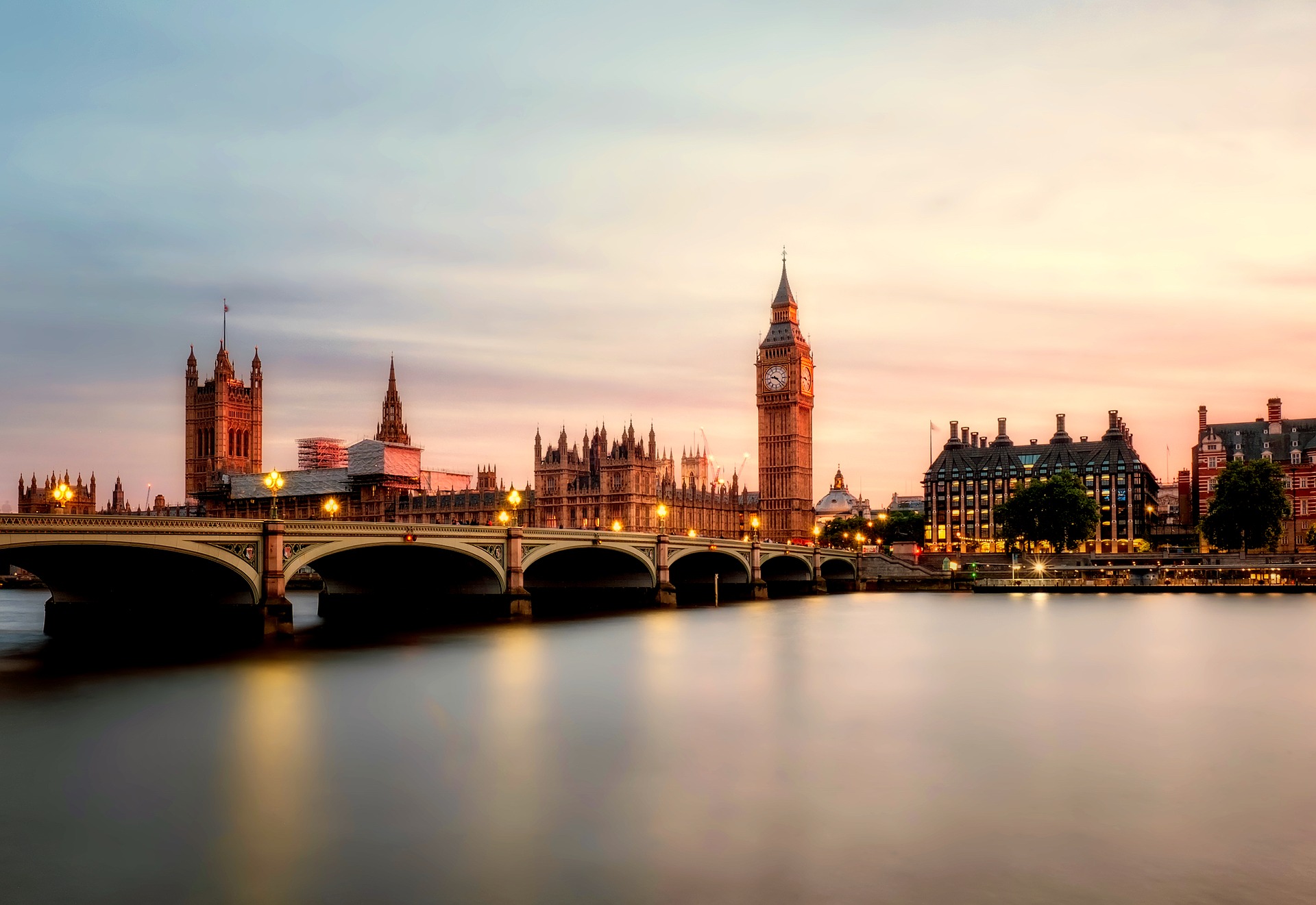 Amazing Places to Propose in London for Every Preference
London is a vibrant city – in fact, here's what happens in London every minute. If you've ever read an insider's guide to London – with the best attractions in London and off the beaten path things to see and do – you already know that there are many tourist attractions as well as quirky and fun things to do in London.
It's a big city, associated already with royal weddings and romantic love stories, and let's not forget about Shakespeare or Keats. There are amazing places to propose in London for every preference:
London Eye;
Planetarium, Royal Observer;
Queen Mary's Rose Garden;
The Shard;
Tower Bridge;
Dinner Cruise;
Primrose Hill;
St. Paul's Cathedral Whispering Gallery;
Helicopter Tour of London;
Kew Gardens.
London Eye
With over 9,000 marriage proposals done already, London Eye is the most popular spot to propose in London. You'll make a great ferris wheel ride become a memorable experience if you propose atop the London Eye. You'll both enjoy amazing views of the city – and then you'll step into a new chapter into your lives!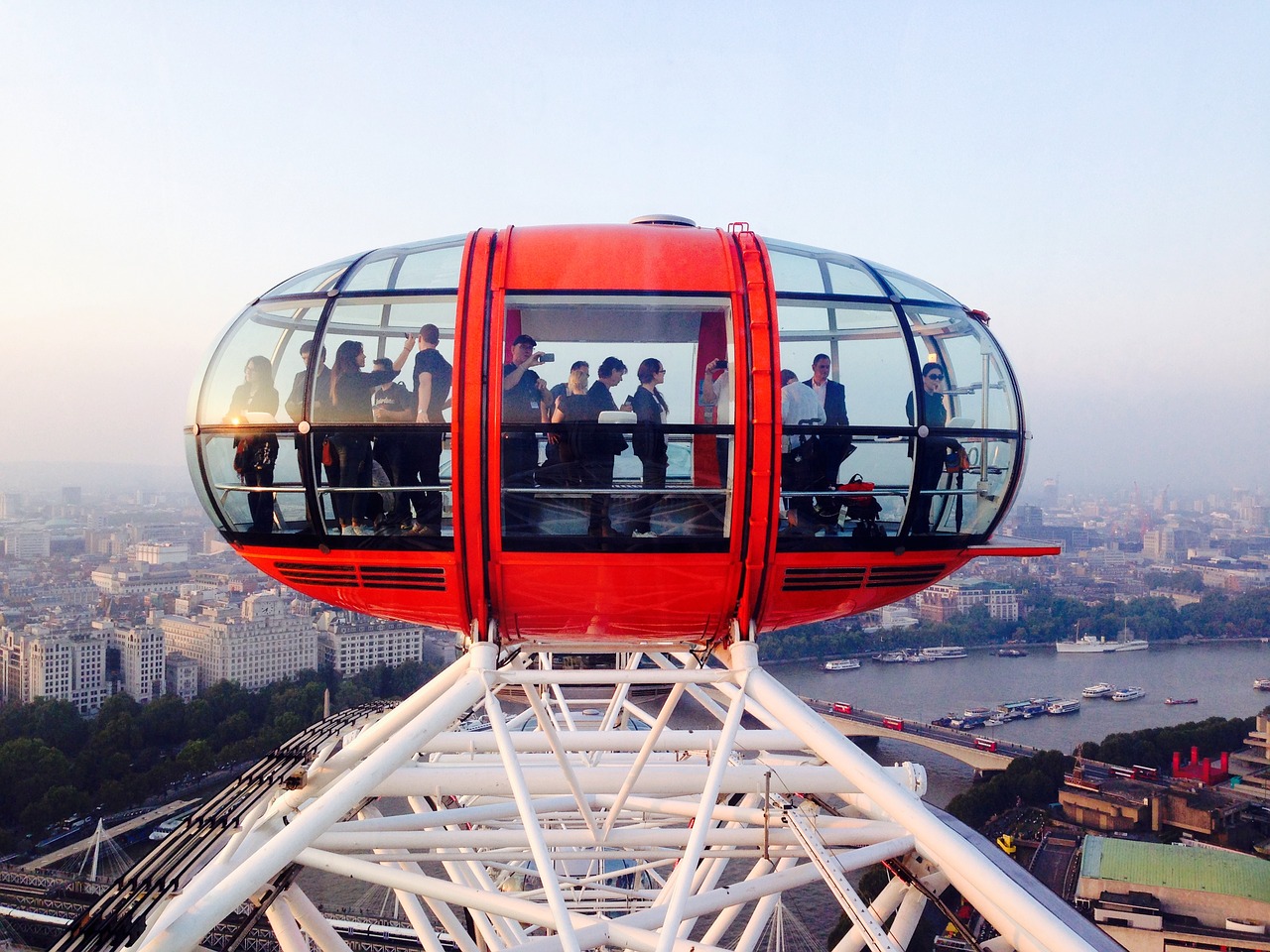 Planetarium, Royal Observer
What more better way to suggest the beginning of an eternal love story than by proposing under the stars? Head to The Peter Harrison Planetarium at the The Royal Observatory in Greenwich, one of the best places to propose in London, and combine the beauty of the sky and stars with that of the nature – nearby park!
Queen Mary's Rose Garden
If your loved one's favourite flowers are the roses and if you plan on proposing in London in the first two weeks of June, then choosing Queen Mary's Rose Garden for your marriage proposal is the logical choice (roses bloom until late autumn, so you'll have other perfect occasions as well). Admire the roses, enjoy a nice walk, sit on a bench, and then pop the question.
The Shard
One of the most romantic places in London (even if a more recent attraction), the Shard is a great place to ask your loved one to marry you. It's the highest observation point in London and you have the best view of the city from here – you can see all of the famous attractions. Plus, there is a restaurant where you can enjoy a long dinner – maybe choose this moment to ask the big question.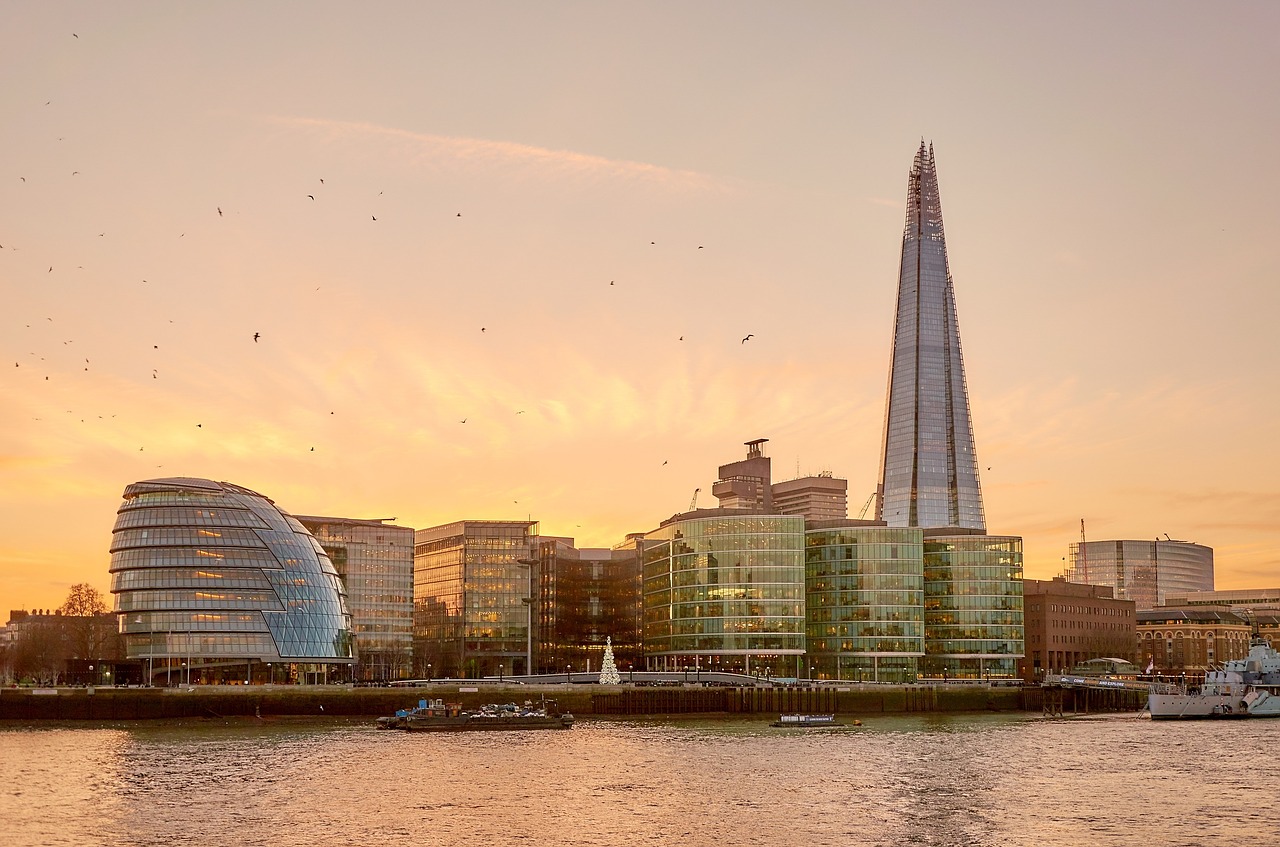 Tower Bridge
There are some interesting facts about the Tower Bridge in London, UK you probably didn't know, but I'm pretty sure you know exactly the bridge I'm referring to. Famous worldwide, beautiful and imposing during the day and at night, the Tower Bridge is popular and could also be the place where you can propose marriage.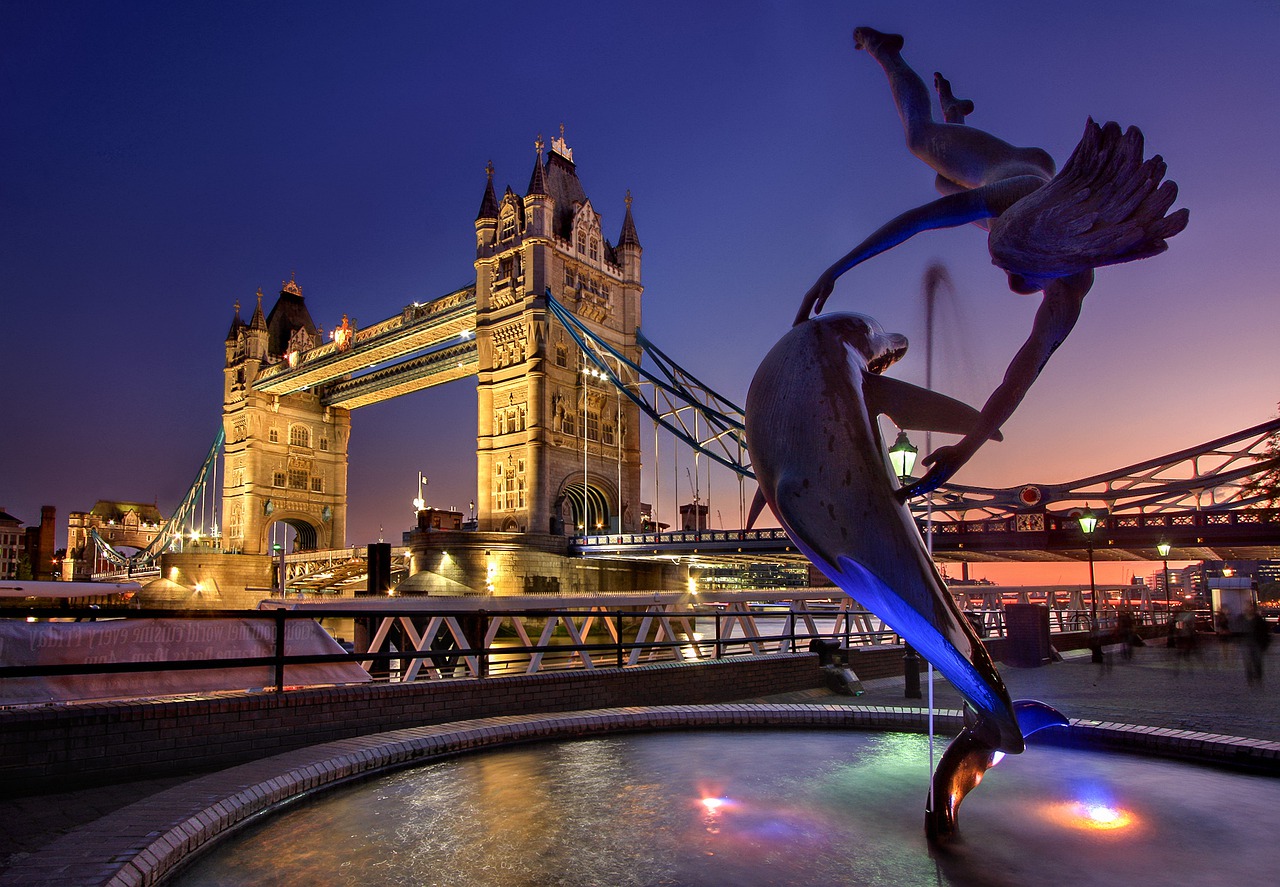 Dinner Cruise
If you like cruises, while not take one late in the evening. You'll enjoy the cruise, the views, the sunset and you'll have a great place to propose!
Primrose Hill
If you like picnics and you'd love to use one as a way to propose, then head to Primrose Hill. It's a great place to go for a stroll that will leave behind the hustle and bustle of the big city! You'll also get a good view of the London skyline from here and a good idea for an open-air marriage proposal.
St. Paul's Cathedral Whispering Gallery
Old, iconic, famous, impressive. And it has a whispering gallery where you can pretend you want to test the acoustic and use this pretext to pop the question. True, you'll need to take the 259 steps up the staircase, and, in the gallery, you'll need to ask your partner to go to the other side of the room. And then whisper your question! And be prepared for a loud yes :))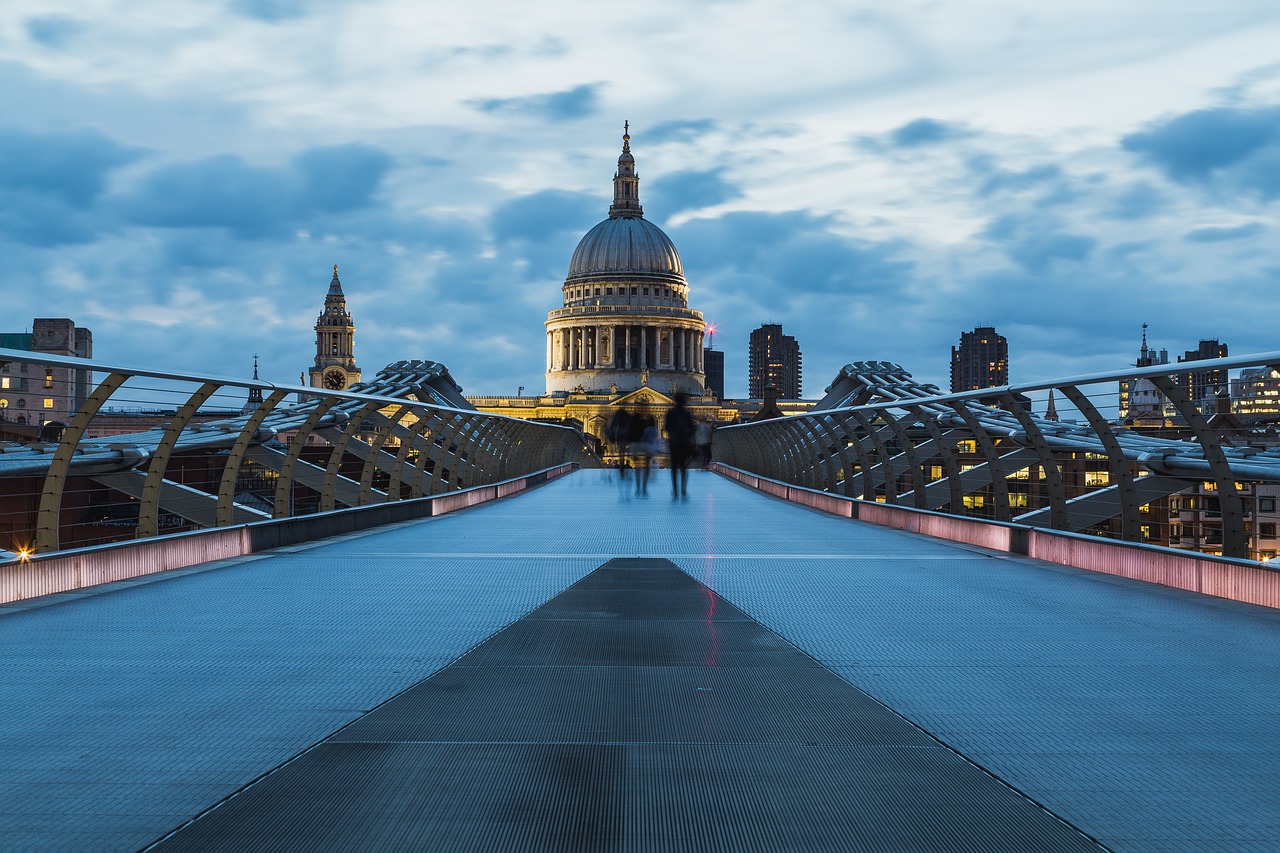 Helicopter Tour of London
If you like to see the city from above, then take a helicopter tour of London and ask your partner to marry you when you are in the air above famous landmarks. Yes, it will be noisy, but it will be unforgettable!
Kew Gardens
One of the most famous places in London, the The Palm House at Kew Gardens is considered today one of the most important surviving Victorian glass structures. As the plants inside are can be visited all year long, you can choose to propose inside this structure, if you go here or winter, or outside, in the mesmerizing natural landscape surrounding it in other months. Maybe plan a visit with another couple here and ask them to stay behind, prepared to take some pictures to be able to look at them, years later, and remember this great moment!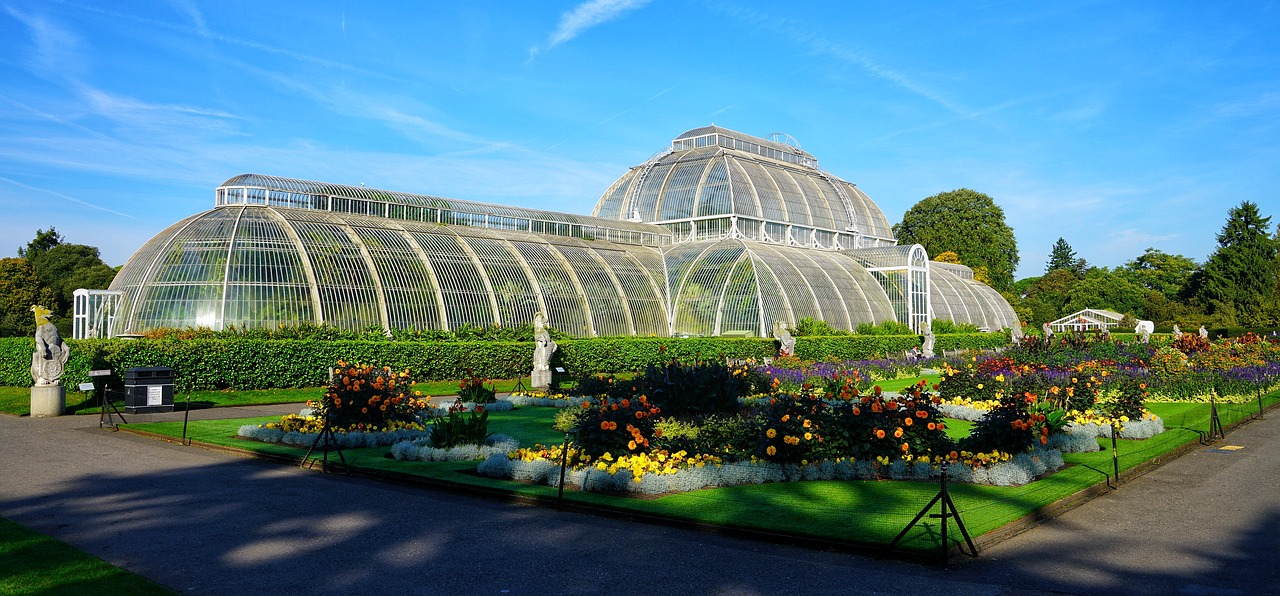 The places listed above are only ten of the perfect ideas for proposing in London. But don't get me wrong. It's just a small selection of the numerous enchanting places to propose in London. In the end, your personal preferences will determine what you'll choose. I just want to point, once again, that there are both famous and lesser known opportunities to propose in London!
You Can Propose in London All Year Long
While London is one of the top Valentine's Day destinations in Europe – so you can easily turn this day into THE day you ask your loved one to marry you, London is beautiful all year long. The number of tourists visiting the city year round prove that – so, regardless of the moment when you'll be in London, regardless of how long your trip will be, you'll definitely find a special place and way to propose in London and it will be perfect!
Great Attractions for a Perfect Trip
If you are not a local, then you can choose London as your wedding proposal destination. And you won't regret. You can plan an entire trip – and maybe propose in London on the last evening or when you visit the place she dreamt of visiting in London.
Elegant, fun, vibrant, packed with historical monuments and famous buildings, London will enchant you for sure.
While London is not a cheap city, there are budget activities available – and many of the famous attractions have free admission. Check out this list of 25 free things to do in London and include them on your London itinerary. Maybe this list will convince you to visit the city and why you should propose in London :).
There are also some UNESCO World Heritage Sites in London worthy to be discovered and I also presented you The Ultimate London Bucket List for the Museum Lover.
One thing is sure: you'll most likely never regret visiting UK's capital – and you will learn some interesting facts about London.
So, with so many things to see and do here, why not add one more detail – proposing in London – and make this the trip of a lifetime?
Numerous London Proposal Planning Companies to Help You
So, you have the perfect idea. You know what your loved one would enjoy. Where they'd love to see you knee and propose. What atmosphere would be perfect for you. What view you want to have. What band to sing.
But you are afraid that it will be too much of a hassle. That you won't be able to pull it off.
If that's the case, then you are lucky. Because there are many London proposal planning companies out there to help you regardless of what you have in mind. From helicopter tours to hiring a band and have them board the London Eye as tourists – and then start singing when you reach the top – everything is possible. And, with help from experienced professionals, it will all be so easy to plan. You'll have more trouble being calm than planning everything!
These are the top reasons why you should propose in London. As you can see, there are numerous great places to propose in London, suitable for any taste and preference. You'll easily turn your wildest dream into reality and make the most romantic wedding proposal in London.
The photos used in this article are from Pixabay: 1, 2, 3, 4, 5, 6.