If you want to go camping in Slovenia, then you need to know the best spots for that!
This article presents you the best camping spots in Slovenia as well as great things to do around each one.
These are the most popular camping spots in Slovenia, and they are offering great conditions and are near to some of the famous Slovenia attractions. The recommendations are offered by Tadej from Camping Valley.
Don't forget to read the local's guide to Ljubljana previously published on our site 🙂
Slovenia – a green country of valleys, mountains, sea, lots of forests and beautiful spas. Did you ever heard of Slovenia or did you have a chance of visiting it? It is a small yet beautiful country that you can find on the end of the Alps (below Austria). It is the homeland of Luka Dončić and Melania Trump.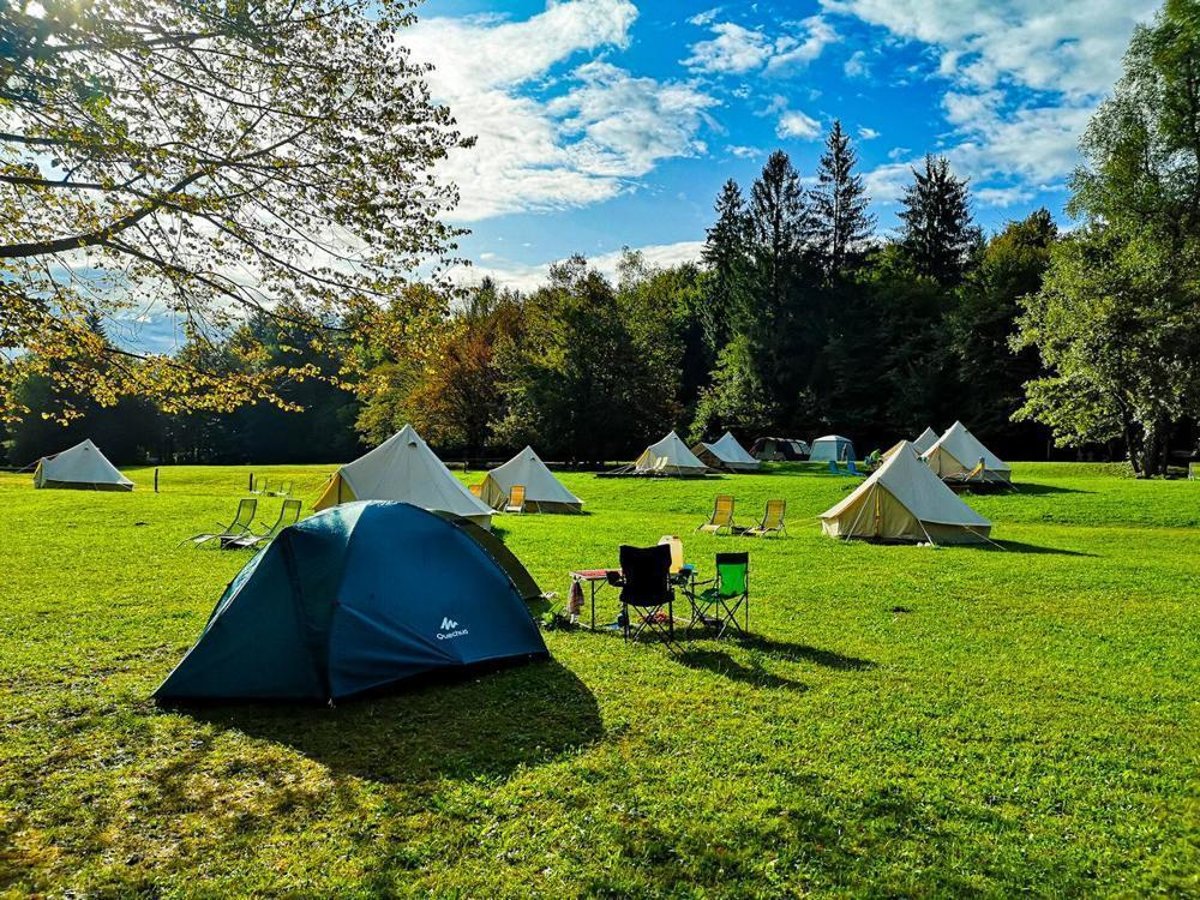 Best camping spots in Slovenia
If you want to camp here you will be able to experience Alpine, Pannonian, and Mediterranean climate. We will focus on camping spots that are most known and popular for tourists from all around the world.
Let's dive in and check why they are so special to visit.
5 best Slovenian campgrounds
I will present five of the Slovenian campsites from different regions (Slovenia has 7 unformal regions) so you will be able to experience different landscapes, climates, culinary, culture, and activities.
Dolenjske Toplice camping
The first camping site in Slovenia on this list is Dolenjske Toplice.
This 3-star camp in the Dolenjska region is a part of the Dolenjske Toplice spa and can be found next to Sušica brook and nearby Wellness Center Balnea. They have 16 modern pitches that include drinking water, electricity, and grey water disposal.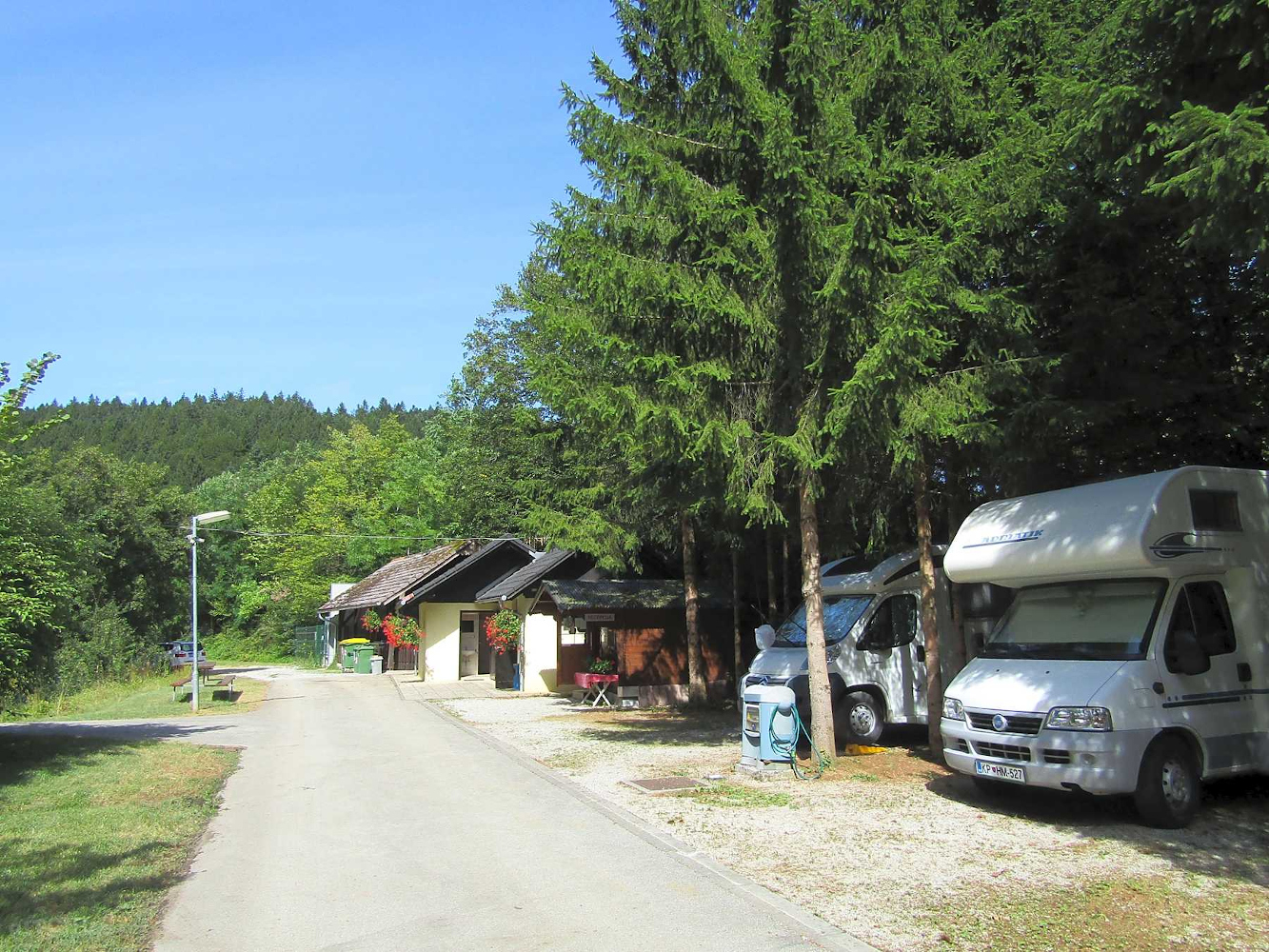 If you want to stay in a tent you can take advantage of a place that is reserved for tent camping. There is taken care of sanitary units, picnic places with a grill, and a covered chill-out area. Wi-Fi is for free.
Things to do at Dolenjske Toplice
And what can you do here? The camp is a part of the spa so you will be able to use swimming pools and saunas. As a guest, you will have a 20% discount on using the sauna and swimming pool at Wellness Center Balnea.
If you are more of an adventurous type of person you can go to a nearby trim track (1.2 km) that has 10 stations with 17 different exercises. If you are camping as a group you can play volleyball, basketball, football, and inline hockey to stay active and have fun.
Various walking and cycling routes wait for you as well. The camp is open all year and they organize different cultural events that will make your outdoor experience even more interesting.
Camping Bled (Sava camping)
This is a 5-star camp in the Gorenjska region that won first place in 2020 in the selection "Naj Kamp" (Best camp) that was organized in cooperation with Adria Dom.
Adria Dom is a leader in the production of mobile homes and glamping tents in the region. Campipng Bled, one of the best camping sites in Slovenia, is open from May, 21st to October, 15th.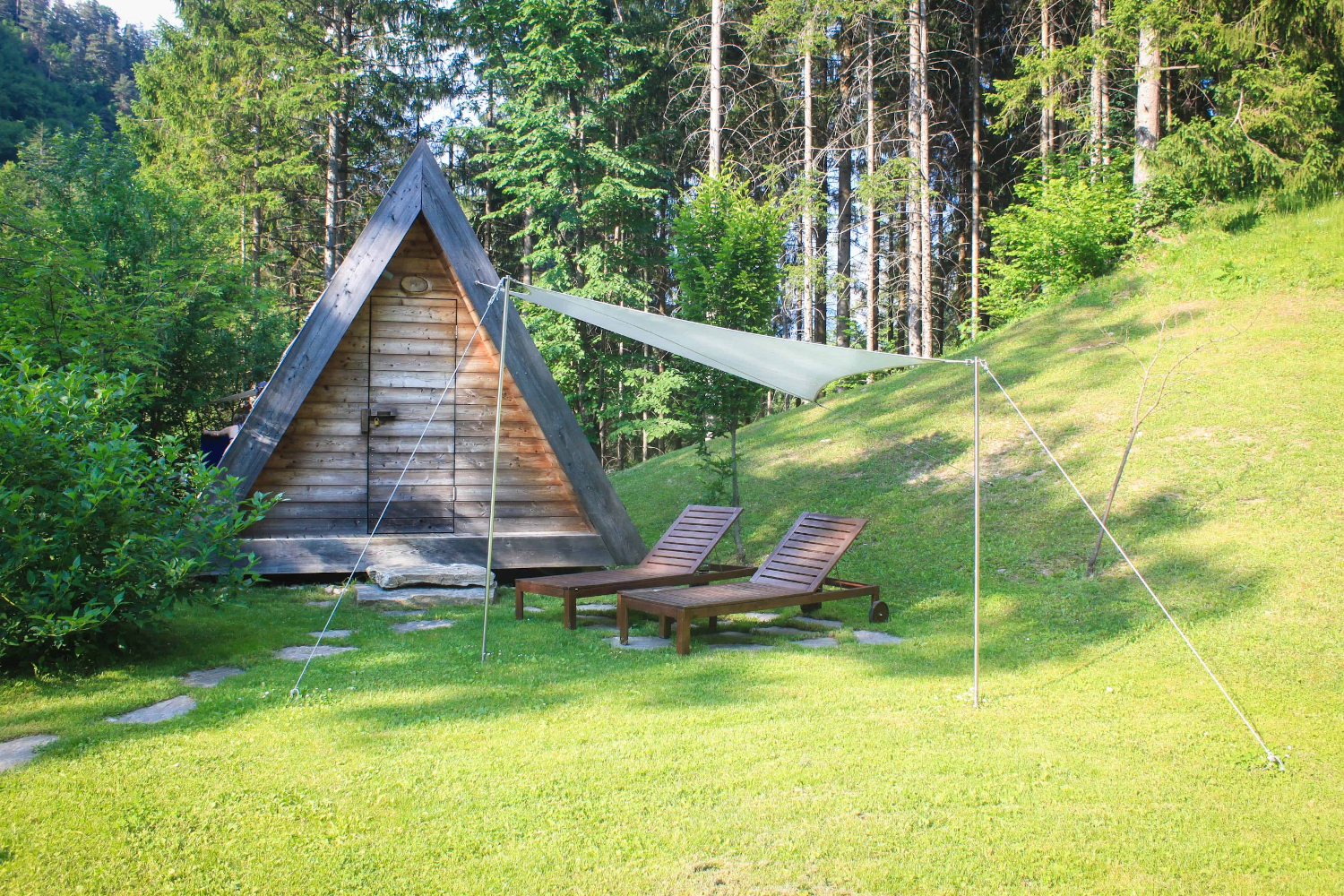 This is a camp that lies on the shore of Lake Bled that has tourists from all over the world. Camping Bled is the highest category eco-camp that can accommodate campers on 244 pitching plots.
Things to do at Camping Bled
If you choose this camp you will be experiencing fresh mountain air, birds singing, and greenery. You can ride with a boat to Bled Island where the church stands. The place is perfect for hiking and cycling around the lake.
In the summer you will have the opportunity to bathe in Lake Bled, ride with a SUP, hike, cycle, and play golf. In the wintertime, you will have a chance to swim in a swimming pool with thermal water and ski.
The campsite is well-shaded and friendly to families and pets.

Camping David
Camp David is a little paradise for all camping lovers and one of the top camping spots in Slovenia.
The owners are young recreational athletes Katja and David that will welcome you to their camp. The place is located in the Vipava landscape where you will be camping under 100 years old oak trees.
The camp is open from April, 15th to November, 1st. It is organized for tents, caravans, and campers.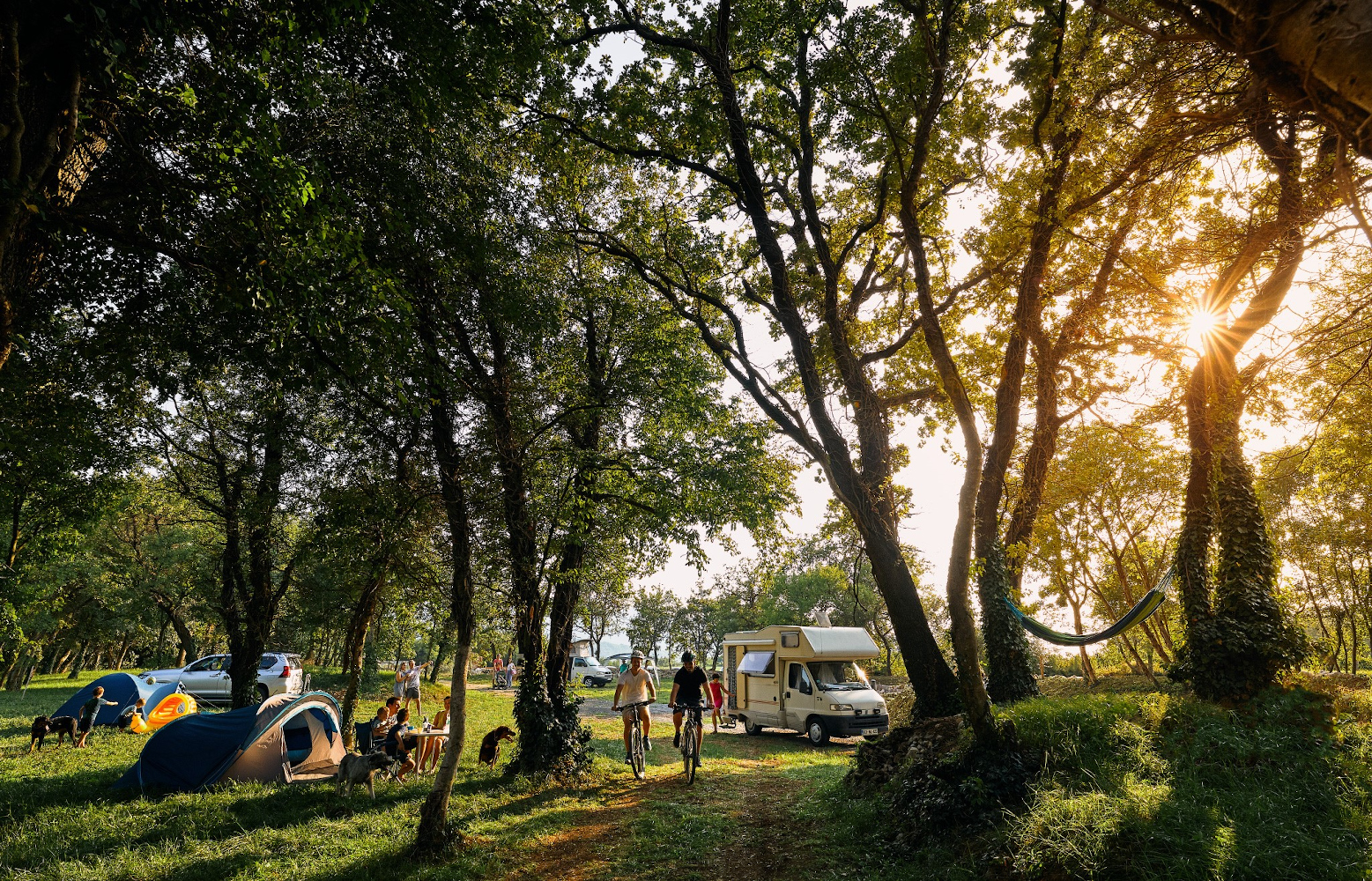 Things to do at Camp David, Slovenia
Camping David is a place for all generations. In this camp, you will have a feeling that you are camping in unspoiled nature. There are plenty of trails for walking, and cycling to see the beautiful Vipava valley, vineyards, and nearest hills.
It is also possible to experience paragliding and water sports on rivers Vipana and Soča. If you like water then you will enjoy fishing, paddling with kayak, canoeing, and riding with a SUP.
For the most passionate adrenalin junkies, there is a bungee jumping option from the 55m high bridge down to river Soča.
Katja and David organize wine and culinary tours that I recommend for you to attend. I am sure you won't be sorry.
Camp Terme Čatež
Camp Terme Čatež is one of our most popular camps in Slovenia and I am lucky to live nearby so I can enjoy their offer and services when I desire. It is a 5-star camp that is well visited throughout the year by tourists. You will find it in the Posavje region.
The camp has a rich spa complex that welcomes all generations. It is an organized and clean place with heated sanitary facilities, electric connections, and modern power supplies for RV'S. The place is appropriate for all-year trailer camping.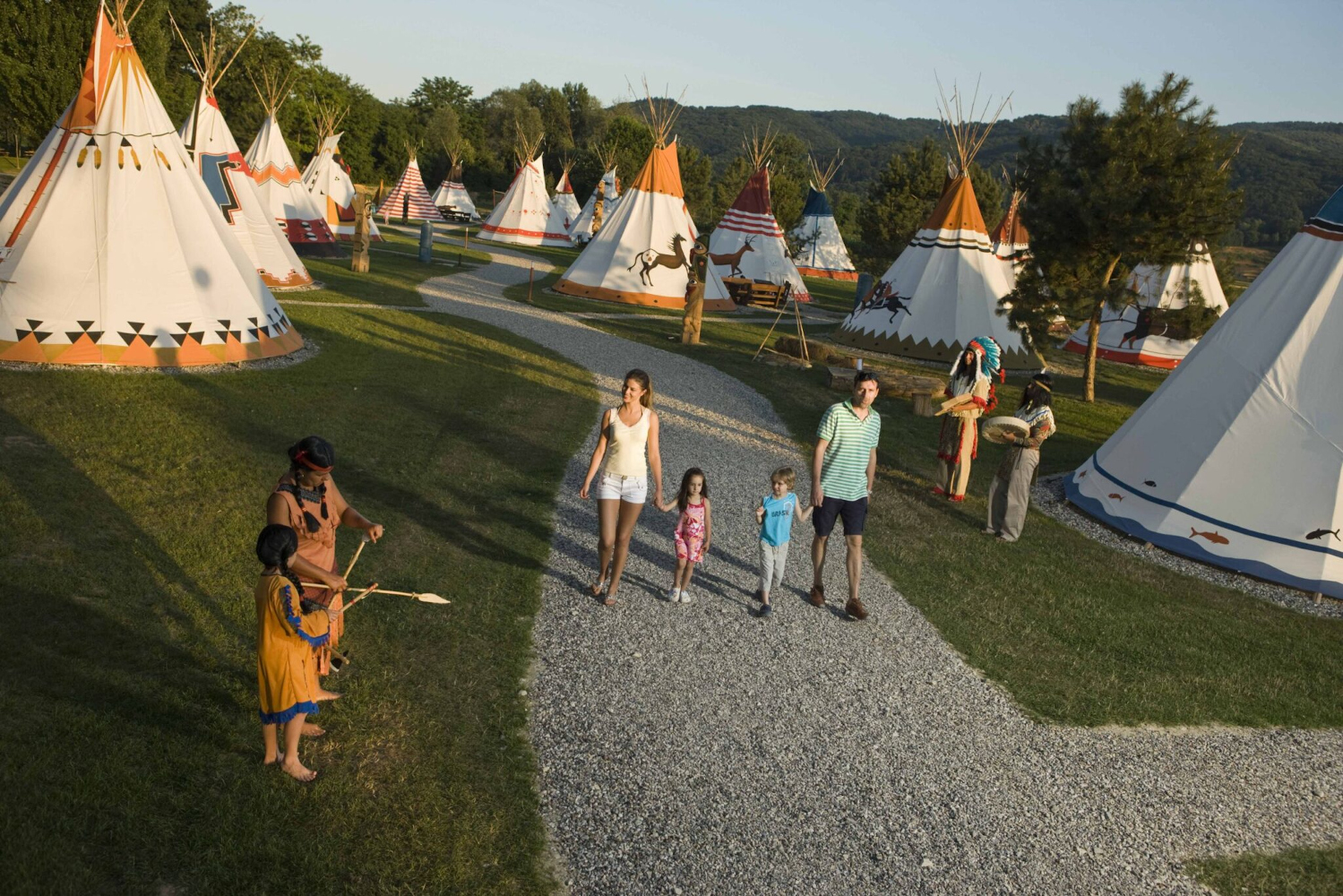 Things to do at Camp Terme Čatež
It is a spa complex that offers plenty of sports-recreational options. The youngest can play at the playgrounds and enjoy the animation programs.
Adults can take a challenge and test their sports skills by playing sand volleyball, basketball, and handball in the Indian Village that is known for the camping canvas tents where you will be able to camp as Indians do.
Women campers will be able to enjoy a (Thai) massage and spend a lovely time with their partners in a sauna and whirlpool.
Forest Camping Mozirje
If you want adrenalin activities or rather choose a more peaceful natural environment this place has it. This is a family-friendly campground that can be found in the Štajerska region. The camp is located by the Savinja River where you will be able to enjoy water activities.
The place respects sustainability since they have built mobile infrastructure without much interference in nature. They have plenty of shade so don't you worry about being in the hot sun in summer.
Regarding accommodation, you can choose between 5 wooden cabins, 12 tents for 2, 3 or 4 people, 35 pitch plots with electricity for a tent, caravan or camper or other options. I like their wooden outdoor kitchen where you can cook a meal.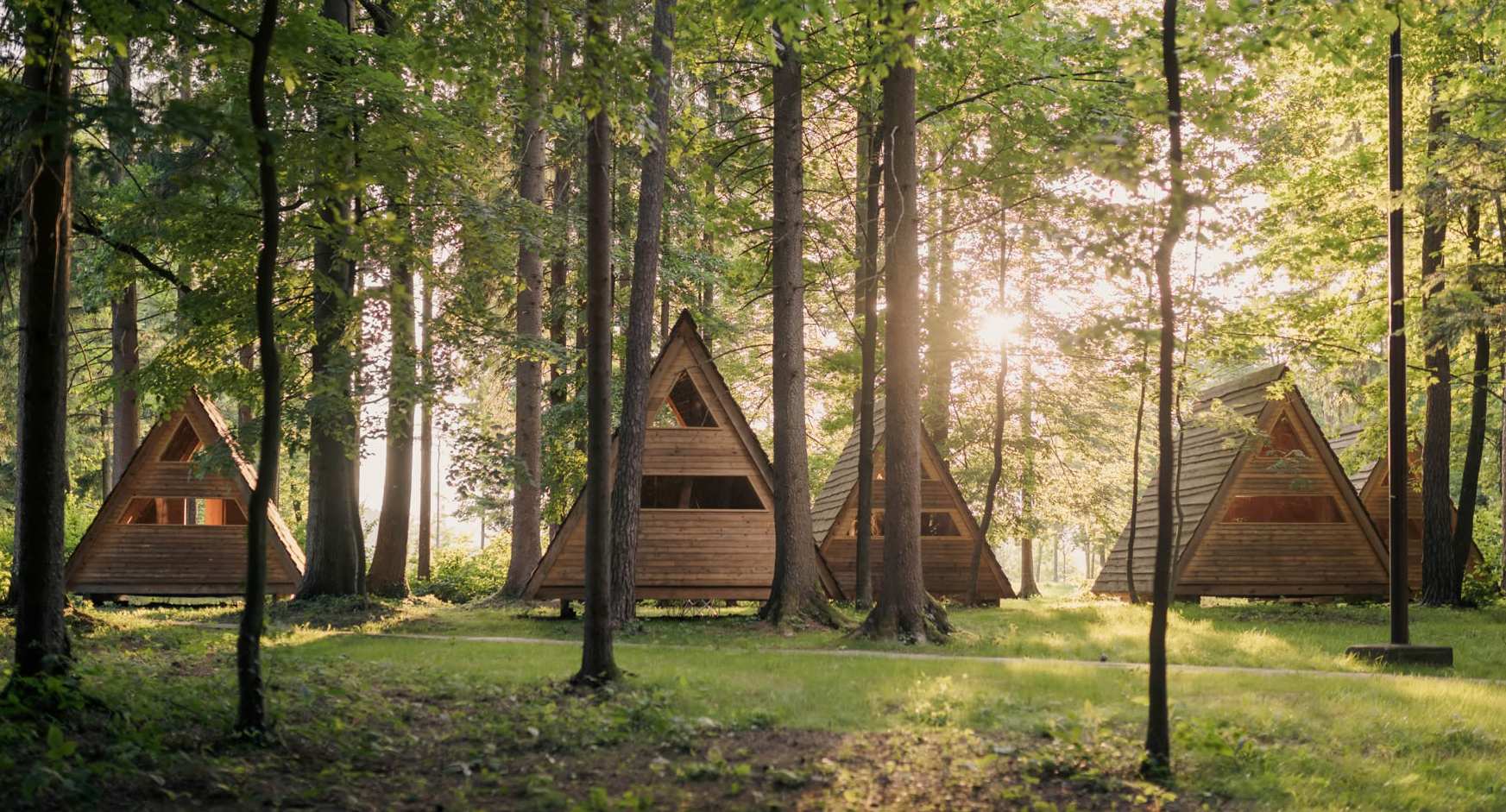 Things to do at Forest Camping Mozirje
This place is full of activities. You can attend sport and adrenalin activities such as rafting, paragliding, caving, mountaineering, canoeing, climbing, hiking, horse riding, kayaking, E-biking, cycling, and mountain climbing.
They also offer camp activities such as volleyball on grass, a big basketball field, small football on solid bases, table tennis, badminton, Speedminton, SlackLine, games for children, a library under the trees, and educational and artistic workshops.
Camping pearl awaits you!
Camping in Slovenia: tips
You should visit Slovenia and its campgrounds as you will enjoy in unspoiled nature, plenty of activities and much entertainment for you and your kids. Here are the top 5 campsites that tourists from Europe love to visit.
Choose the campsite that you see as the most appropriate for you as an individual or for your family. All five of them are clean, organized, and have a friendly staff that will help you with your questions.
Which camp to choose between the regions? Camping Bled is for all of you who would like to breathe fresh mountain air and ski in the winter. Camping David and Forest camping Mozirje are great for kayaking, canoeing, and other water sports.
Dolenjske Toplice camping and camp Terme Čatež are great for families and all that love to swim and bathe in thermal water. Kids will also love it here since these places have plenty of water playgrounds.
I wish you an enjoyable camping trip in Slovenia!
I am the founder of Camping Valley. The site is an extension of my lifestyle and passion for outdoors. Everything that I learn, experience and find valuable is on the site for you. We live in a technological era but nature is reminding us more and more that we should go to the places where our heart and soul feel like home.