Planning a trip to New Zealand and thinking of visiting Wanaka? That's a great idea and this article shows you 10 awesome things to do in Wanaka, New Zealand.
These are the best places to visit in Wanaka, NZ and, as you'll see, the Wanaka guide includes the famous Wanaka Lake and its tree, many other outdoor activities, as well as some indoor things to do in Wanaka.
The recommendations of things to see in Wanaka are provided by Danny from Wise, Healthy & Wealthy. Read on and create your Wanaka itinerary for an amazing trip!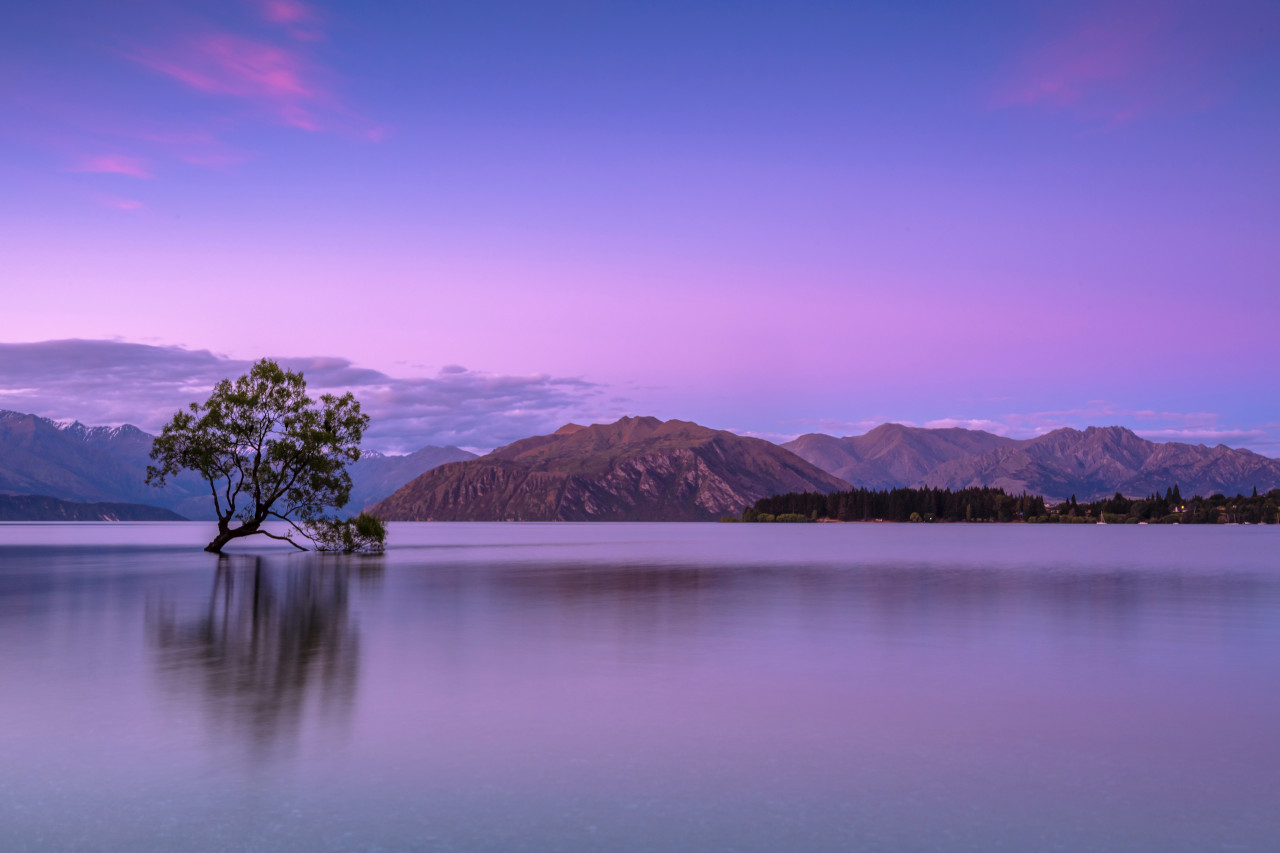 10 Awesome Things to Do in Wanaka, New Zealand
It's hard to play favourites in New Zealand.
This awe-inspiring country on the other side of the world is just saturated with beauty. Everywhere you turn there's another new and mind-blowing attraction to add to the collection.
However, over 18 months travelling (spread over two separate trips) in the Land of the Long White Cloud, there's one place in particular that's managed to forge a special place in my heart: Wanaka.
Located on South Island, and at the gateway to Mount Aspiring National Park, Wanaka is as close to a favourite as I can get. I can't imagine many other places in the world that boast the same levels of natural beauty and all-round fun on offer here.
Wanaka's got glaciers, glacial lakes, mountains, forests, rivers, and gorges in abundance. Of course, all that nature comes with all the outdoor opportunities you'd expect of it: hiking, biking, climbing, kayaking, canyoning…The list goes on.
It's the sort of place you come for a few days and stay for weeks, months, or even years!
Are you planning a visit to Wanaka in the near future? Well, you're sure to have a whale of a time. However, with so much to see and do here, it might help to have some idea of the best bits.
And, as Wanaka's biggest fan, I'd love to help! Read on for 10 essential things to do in Wanaka, New Zealand. I'm sure you'll find the best activities to include on your Wanaka itinerary, as these are the best things to do in Queenstown Wanaka.
Head to the Lake Wanaka
First thing's first:
Head to the lake one of the most popular Wanaka activities and attractions.
You literally can't go to Wanaka and not visit the lake that shares its name. I mean, the town is literally spread out around it!
Lake Wanaka is a pristine glacial lake that'll have you quivering in your swimsuit at both its chilly temperature and outrageous beauty.
With mountains rising impressively around its banks, the lake is a natural attraction here, with the main strip of bars, cafes and restaurants lining the water. It's the sort of place that makes you realize just how amazing life can be!
It's no surprise that locals and travellers flock to the lake every day to laze on the beach, go for a swim, or just sit and gaze out at the view and that this is one of the best things to see in Wanaka, New Zealand.
This article includes the top Wanaka New Zealand points of interest and has recommendations for all preferences, so make sure you read them all and choose what to see in Wanaka.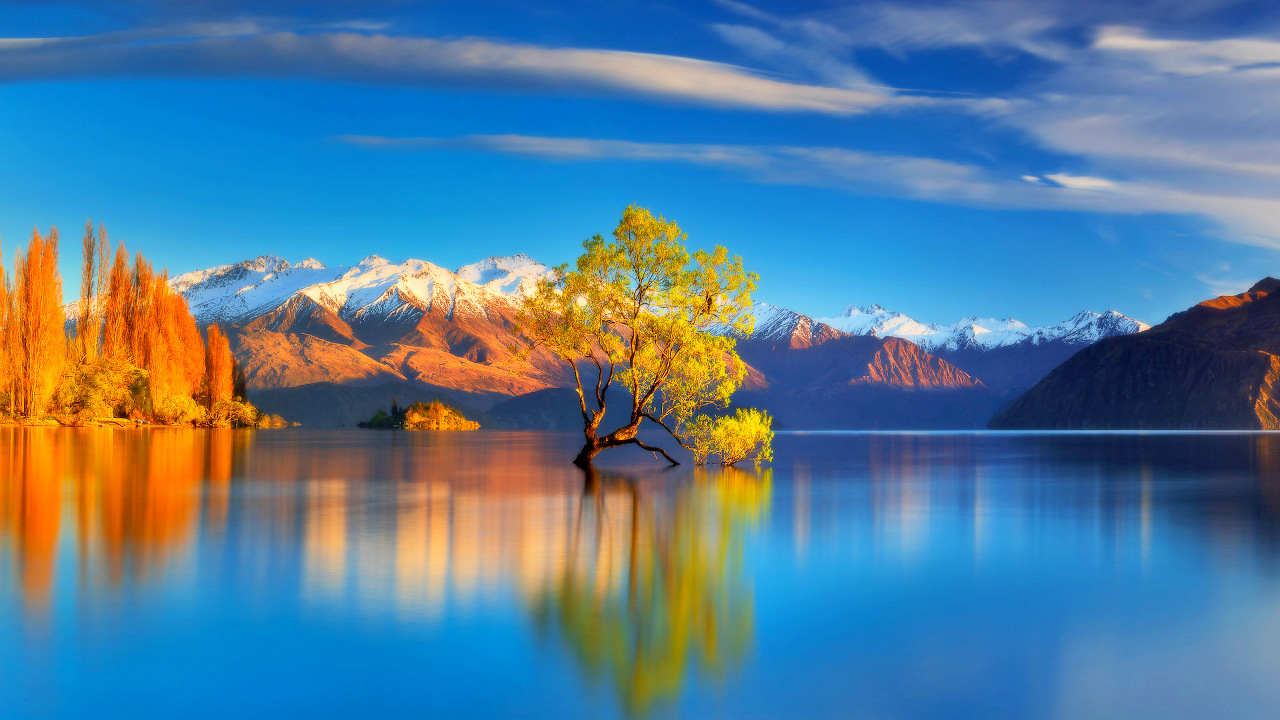 Get Onto the Water
You can only admire the lake for so long though!
After a while, you'll want to get out onto it. Lake Wanaka is enormous, so you can swim until your heart's content. However, the real magic happens with the water sports. So, if you are still wondering what to do in Wanaka, try some of these sports for an incredible experience.
What to do in Lake Wanaka? There's everything you'd expect to help you get onto the water itself: kayaking, supping, jet skis, and sailing boats are some of the most popular.
I recommend taking a kaya out. It's pretty cheap and gives you the chance to really get out and explore. Being in the middle of Lake Wanaka, alone and immersed in the surrounding beauty, is a magical experience. It's one of the best Wanaka activities!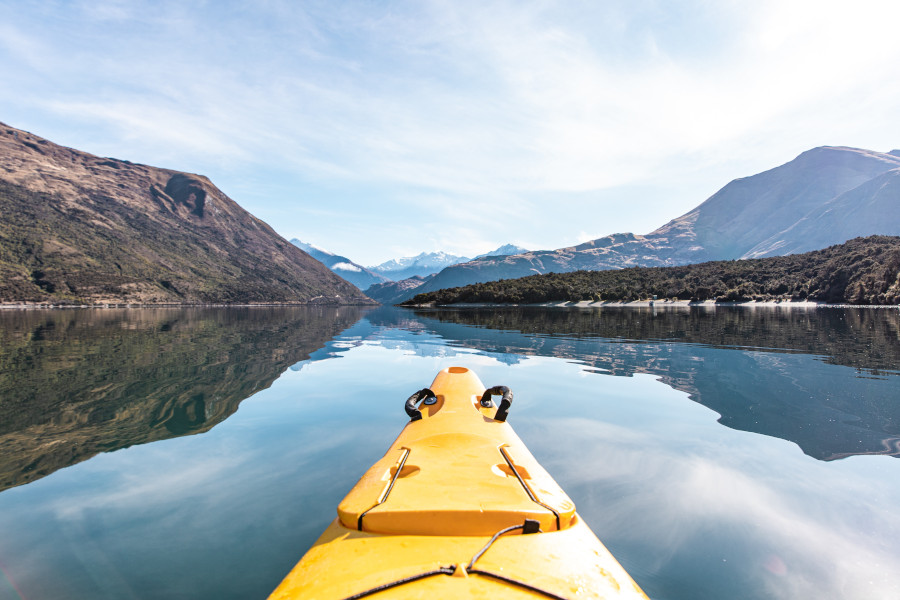 Check Out Mou Waho
Get ready to see something you've never seen before:
Mou Waho is 'an island in the lake on an island in a lake' (as it's known in Wanaka).
This island is in the middle of Lake Wanaka and a cool thing to explore if you've already committed to getting out onto the water! If you've got the stamina, you can kayak here. However, you can also take a boat out.
Regardless of your mode of transport, it's a quirky place that's worth a visit. As its nickname reveals, this island on Lake Wanaka has a lake on it, which has an island in it…Surely that's worth a visit?! And you'll see why this is one of the best things to do in Wanaka, NZ.
You can also see a bird called the Weka, which has been extinct on the NZ mainland for a century.
Visit Puzzling World
Back on dry land, it's time for something altogether different as you explore Wanaka.
Of all the attractions in Wanaka, Puzzling World is certainly one of the most random! It's a bit of fun all the same, though, and attracts countless tourists through its doors every year.
This cross between an amusement park and museum is the home of more illusions, mazes and puzzles than you could ever imagine. It's located a few kilometres outside town and would be perfect for a rainy day in Wanaka.
Catch a Film at Paradiso Cinema
Wanaka is most famous for its outdoor opportunities.
However, there's plenty to do indoors as well, which is good news when inclement weather sets in. So let's see what else makes it to the list of best of Wanaka.
One of the most popular places is called Paradiso Cinema. You have to go! Wave goodbye to generic, mainstream cinema experiences. At Paradiso you sit on comfy sofas or in old car chassis (you read that correctly), in a small and intimate cinema room.
The best part comes mid-way through the film, though, when they pause for an intermission. You get to buy and eat the freshly baked cookies that have been in the oven during the film!
Climb Roy's Peak
Roy's Peak is another must-do activity in Wanaka.
With the town at your back, this mountain rises up dramatically on your left as you stand looking out at the Lake. You can't go to Wanaka and not hike to the top!
The walk itself starts just outside town, so drive, cycle, grab a cab or hitchhike to get there. You can't miss the signs and carpark that mark the beginning of the hike.
Be prepared, though: Roy's Peak is a leg burner. It takes a few hours or more to get to the top (depending on fitness levels), but it's all uphill, and at a reasonably steep gradient! It is, however, one of the best hikes in Wanaka and one of the best places to see in Wanaka.
There's no let-up either. The trail criss-crosses back and forth, taking you ever further up the mountain. Take plenty of water and snacks for the way up- you'll need them!
However, the views from the summit are sublime and by far the best in the area (in my opinion). It's an epic place to watch the sunset from too (take a torch for the way down).
Fancy a challenge? Get up there for sunrise instead. This is one of the best things I can include on this list of stuff to do in Wanaka for you!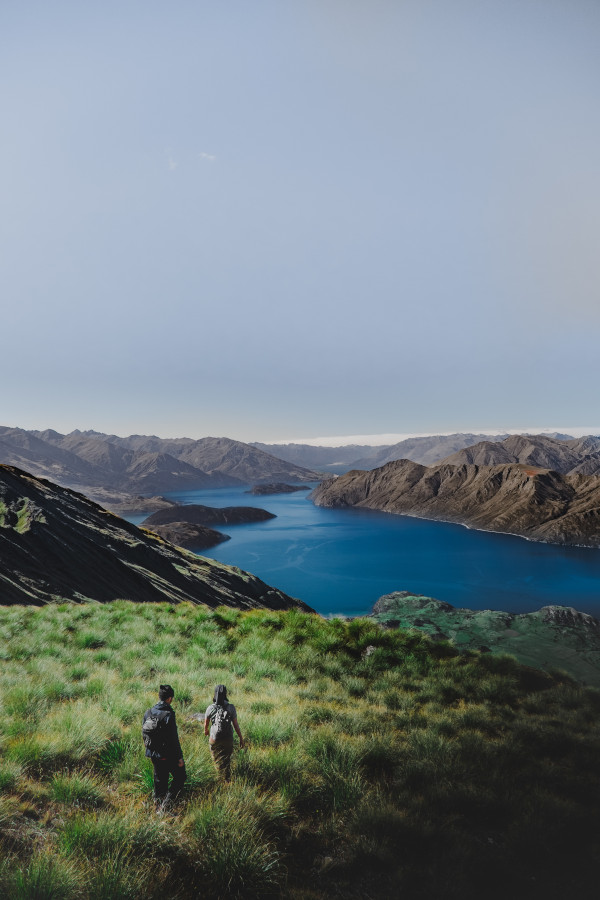 Drive to Rob Roy Glacier
You have to go to Rob Roy Glacier as well.
Lots of people confuse this with Roy's Peak, but they're totally different (apart from being another awesome walk to a stunning place just outside Wanaka).
Bank on spending the best part of a day visiting Rob Roy Glacier. It takes about an hour to drive to the carpark (you can buy a bus ticket in town if you don't have your own set of wheels) and another couple of hours to walk to the glacier itself.
Once there, you find yourself in an amphitheatre of immense natural beauty. Waterfalls cascade down from the glacier that hangs high above your head, as you stand on the valley floor with rivers rushing past. It's unforgettable.
Watch the Sunset at Mount Iron
Short on time and want to stretch your legs?
Mount Iron is the perfect option. At 2km out of town, you can walk there with ease, and the walk itself only takes an hour or so to the top. Don't be fooled though by its brevity though, there are some steep sections that may test anyone who's unused to hiking. Definitely one of the best places to visit near Wanaka.
The view from the top is worth the exertion though. It's another stunning 360 degree panorama over the area. On one side you've got the town and Lake itself, with all the mountains (including the dominant Roy's Peak) framing your view. On the other, you've got the valley floor and more mountains on the horizon.
FYI, Mount Iron is arguably one of the best places to catch the sunset in Wanaka! Get up there in the evening to enjoy watching the sun go down over this spectacular part of New Zealand.
Grab a Drink at Fitzpatrick's
Reward yourself for all the exercise you've been doing with a drink at Fitzpatrick's.
This is the only Irish Bar in town and it's always a fun and lively night. There's a pool table, decent food, and live music that plays most evenings.
If you're looking for a good night out, then be sure to start (and possible finish) at Fitzies.
Remember Lake Hawea
Okay, technically this isn't Lake Wanaka.
But it's just as beautiful and only 15 minutes' away from town, making it an essential thing to do when you're in Wanaka.
Hawea would be great for anyone wanting a bit more peace and quiet. As much as I love Wanaka, there's a danger it will become a victim of its own success. Basically, it's becoming so popular that it gets bigger and bigger every single year, which makes it busier and more touristic in the process.
If Wanaka and Hawea were siblings, Wanaka would be the extroverted older brother and Hawea would be the thoughtful introvert of the family.
Hawea town itself is tiny in comparison, but the lake is no less beautiful. Go on a clear and still day to see the lake at its best. Spend an afternoon just swimming, reading, and relaxing on the beach.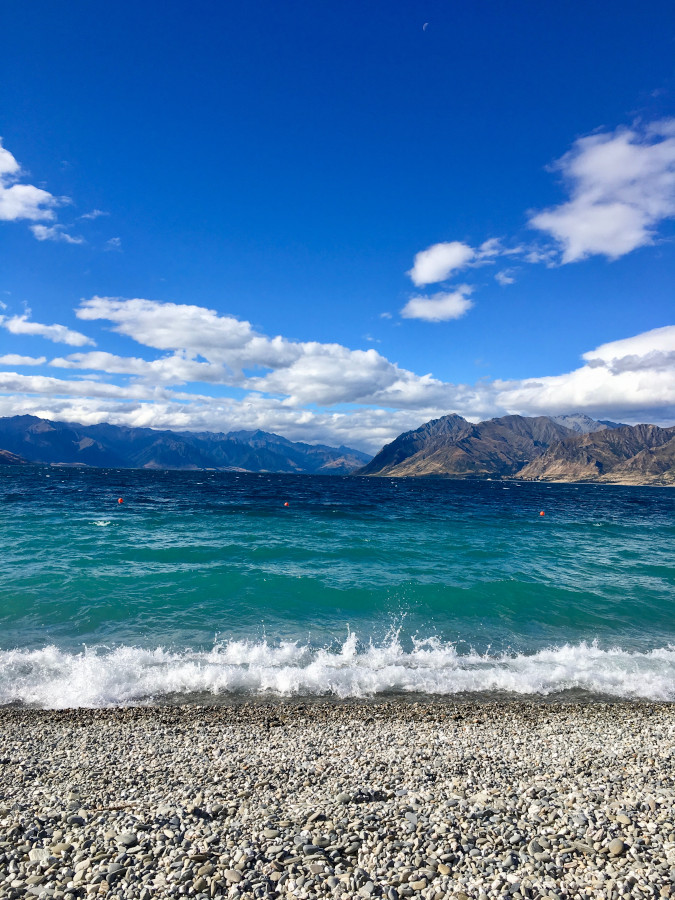 Enjoy These Epic Things to Do in Wanaka
I love Wanaka. It grabbed my attention and stole my heart from the very first moment I went there.
You can't help but be blown away by the atmosphere and beauty on offer. That, coupled with the friendly locals, traveller buzz, and mass of things to do, makes it an essential stop for any New Zealand Itinerary.
Hopefully, this post will help you make the most of your time there!
For more New Zealand inspiration, read our guide to Auckland.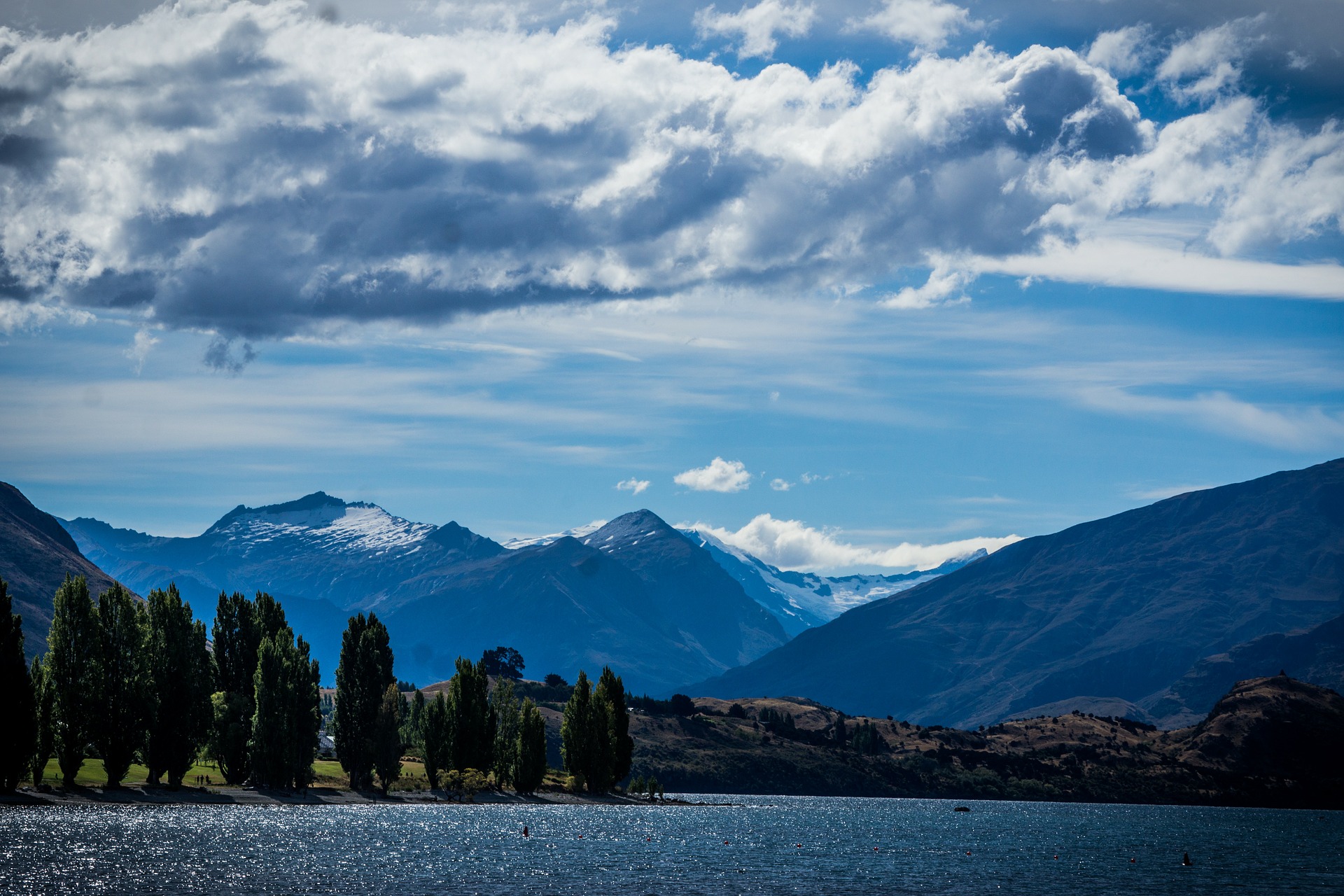 About the author
Danny's a travel enthusiast who's determined to make the most of his life. He's just set up a new blog to help others do the same! Check it out at wisehealthynwealthy.com.