Phoenix, the state capital of Arizona, is a great place for a trip. Solo travelers, families, and couples will all find something fun and interesting to do, along with many hotels in Phoenix to consider.
From museums to parks and from restored historic houses to Camelback Mountain, Phoenix has it all. Here are a few ideas of what to do in Phoenix (and for more ideas check here a local's guide to Phoenix).
Explore the Desert Botanical Garden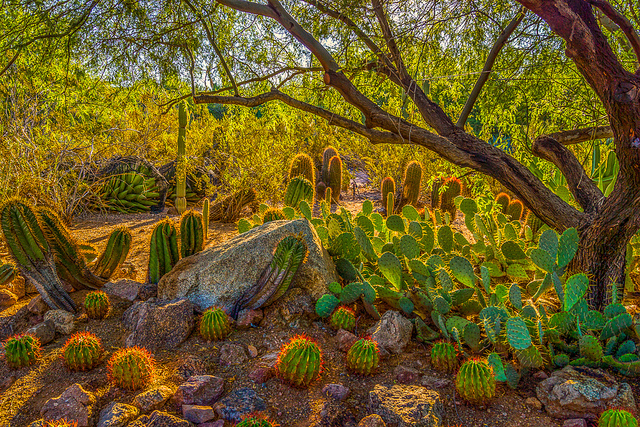 Image via Flickr by Martin_PHX
Located in Papago Park, the Desert Botanical Garden is a 140-acre paradise for those who love walking and plants. Here you'll find a cactus garden, desert vegetation from various parts of the world, and many wonderful trees and flowers from across the globe.
Check Out the Musical Instrument Museum
If you like music, then this is a great museum to visit. You will not only learn many interesting things about the instruments, but you will also be able to try them yourself.
There is a special room for that, and it is a lot of fun. Concerts take place here on a regular basis, so make sure to check MIM's website for upcoming events.
See the Heritage Square
One of the landmarks of Phoenix, Heritage Square is part of the original town. Here you can see restored old houses from the late 1800s and early 1900s.
There are also tour options, so you can discover the interior of some houses as well. Numerous events are hosted in the area, so you might also have a nice surprise when in the area.
Discover the Phoenix Art Museum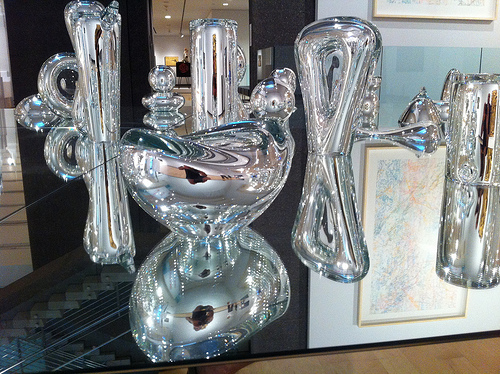 Image via Flickr by cogdogblog
With over 17,000 works of art, the Phoenix Art Museum is a must for art lovers. The artwork exhibited here covers several centuries and styles. The artists included in the museum's permanent collection cover many tastes and preferences, so you will definitely find masterpieces to admire.
The temporary exhibitions are a great addition to the museum's collection and offer the possibility to discover new artists from various countries.
Enjoy the Arizona Science Center
The Arizona Science Center features several interactive exhibits and is a fun way to learn more about science. It's a great museum for people of all ages. There are many permanent exhibits and various events, including a Science With a Twist experience for adults.
Hike Camelback Mountain
No trip to Phoenix is complete without a view from the top of Camelback Mountain. If you like hikes, don't miss this mountain. But also make sure you have plenty of water with you! Don't forget that it is still a desert, so hydration has to be a priority. The trail to the top is about a mile long, and it can be challenging.
As you can easily see, there are plenty of things to do in Phoenix, Arizona. You can choose to explore the many interesting museums or just enjoy the city's natural beauty by visiting the parks and the botanical garden. No matter what you choose, you will enjoy good food and an amazing landscape while in Phoenix.