Traveling is amazing! And it doesn't matter why we travel, as long as we have amazing experiences. There are so many wonderful places to visit worldwide, but sometimes the budget is the main reason why we can't go somewhere we want. So if there are ways so save money on our trips, we should use them, I'd say. Apart from choosing the best accommodation options and city passes, and enjoying these FREE things available anywhere in the world, you can save money on trips with coupons.
Groupon is a famous such website that offers coupons for a wide area of services and products. From car renting to restaurants and from toys to clothings and footwear or even websites like eBay or GoDaddy, you can definitely find a coupon here to use. The coupons are for famous providers, companies you know, products you most likely use, stores you already visit, and so on and so forth. So, often, this means you don't have to risk by using a new company/service/product, but just that you have the real chance to save money in places/on products/services you are familiar with/desire.
If you love to travel, you'll see that there are many coupons from various travel companies or those who offer travel related services/products. You can find on Groupon coupons and codes for Hertz, Hotels.com, or many attractions.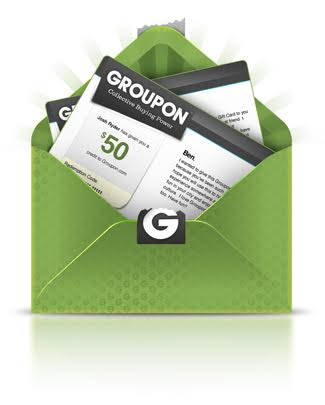 How to make the most of the coupons on your trips
Now, these Groupon coupons and codes are free. So there are only benefits for those who will use them.
But you have to make sure you read all the conditions / fine print mentions. As is the case with all contracts, you have to be sure you read everything – even in smaller font. Those are not just details, they are important facts that you need to know – period of use, what they cover, if they are usable for bookings or just on site, etc.
Another tip is to check and make sure it is the best offer. There was a time when it was encouraged to buy the bigger product/lot, as it was cheaper. For instance, the detergent bottle of 3 kg was cheaper than the one of 1 kg or 2kg. But if you make the calculations, you might be surprised. I often discover that the smaller or the medium size is the cheaper in terms of price / unit. But I always check when I buy and I have multiple options. So should you, even when it comes to travel ideas.
The good thing in what Groupon is concerned is that they are very well known and they have thousands of offers from a huge variety of companies and from many domains. So, you might even find yourself using more than one coupon for different things – maybe to buy some flowers or jewelry as a gift, or maybe to purchase more travel experience with the discount you get.
Using coupons when traveling is a good idea. I mean, any money saved is money that can be spend on something else. So you should consider saving money on trips with coupons.