When you conduct some online research regarding the best places to visit in Hong Kong, you will realize that most websites will present the same places but with different descriptions.
If you follow such guides, you may end visiting the same site repeatedly or thinking that tourist attractions in Hong Kong are limited.
It's until you encounter a useful post like this that you will know that Hong Kong is not in any way overrated. There are no sweet words to describe this magnificent city in Japan. If you are a traveler looking to explore some of the hidden gems in Hong Kong, we got you covered.
We have covered Hong Kong before, and we know some of the places that are worth your visit – most of these places are neglected by other websites we know are worth it.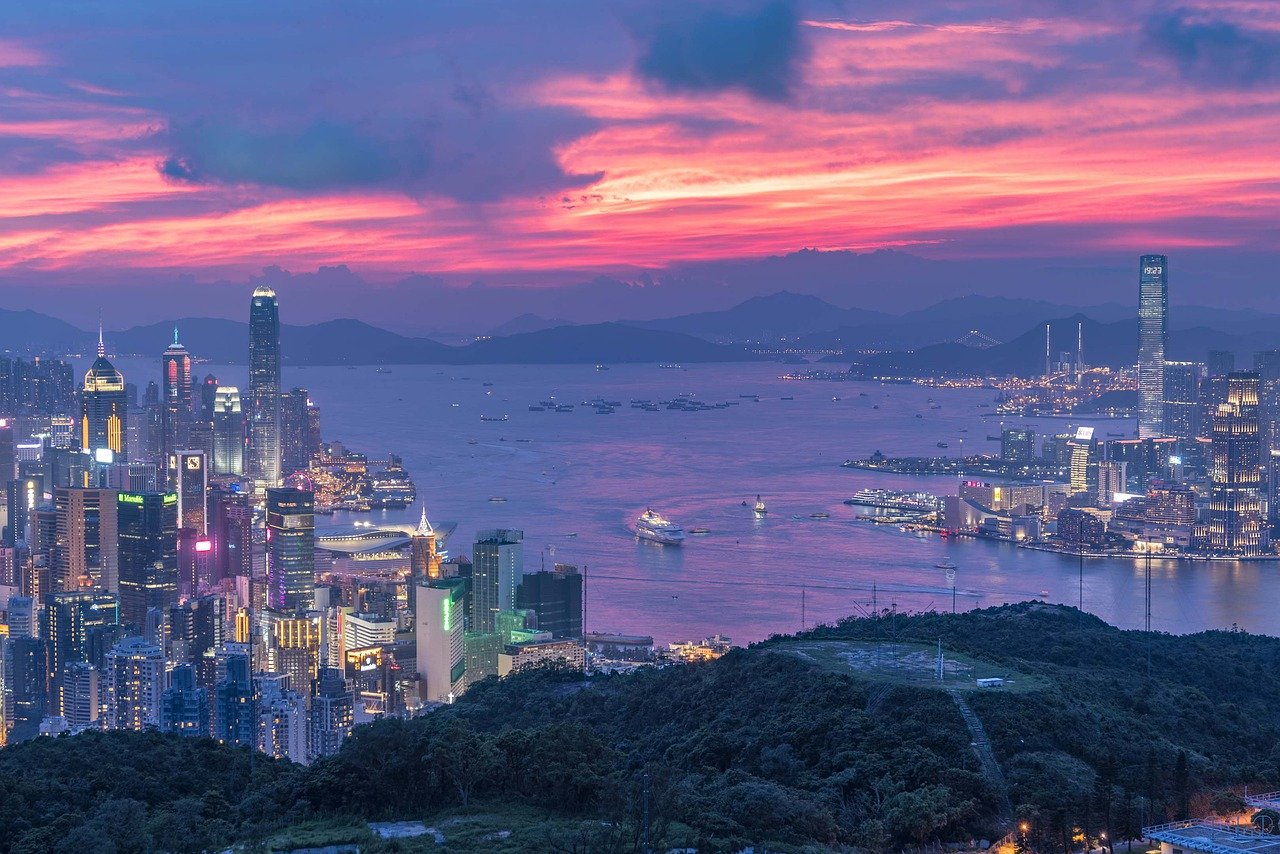 photo source
We know you need only the best from your trip, and that's why we are presenting to you our list of top 10 Hong Kong hidden gems that you must explore the next time you fly into Hong Kong.
Top 10 Hong Kong Hidden Gems
1. Wong Nai Chung
Wong Nai Chung reservoir is the best place to be if you are travel enthusiasts looking for a relaxing way to celebrate your outing.
It's a tourist spot in Hong Kong that offers almost everything any person would want for a soothing holiday. The reservoir is situated just close to the Parkview Estate, Tai Tam (an artificial lake).
The reservoir serves as the only known oasis in the middle of the island – Hong Kong Island.
You can also go to Tai Tong Organic Eco park – known as the gorgeous place to spend a day with your family and friends. This farm covers more than 30 acres of land. With its vast area, you can expect it to offer a lot.
You will enjoy strawberries as you stroll around. There are also other activities such as fishing, horse riding, agricultural workshops, BBQs, etc.
2. Duen Keen Tea-House
If you happen to visit the tallest mountain in Hong Kong, Mt Tai Mo Shan, make sure that you go to Duen Keen Tea-House for some refreshment.
Due Keen Tea shop is known as a family-friendly, self-services hotel that serves various delicacies.
It's one of the hidden spots that have not yet been discovered by international tourists – be the first one to visit and let others follow!
It's the only best place to refresh as you explore Mt Tai Mo Shan.
3. The Bethanie
This is one of the oldest standing buildings in Hong Kong. It was laid down in 1875 by the Paris Foreign Mission Society (PFMS). It's a neo-gothic church that stands still on Pok Fu Lam Hill.
It has a lot of history that you will understand better only if you make efforts to visit this region.
Likewise, The Bethanie is not known to many travelers, and hence it's among the hidden gems that you need to explore the next time you come to Hong Kong.
4. Victoria Peak Garden
Yet another less toured region in Hong Kong is the Victoria Peak Garden. This garden is a perfect spot featuring streams and shades.
You will never forget the fun here if you come with your family and friends. The field is currently open for visits to all individuals – it does matter whether you are a local or international tourist.
It's always available on weekdays so you can come here anytime you want.
5. Kwong Wah Printing Company
Whenever you come to Hong, make sure you spare some time to explore Kwong Wah Printing Company. Here you will learn more regarding traditional letterpress printing, among other things.
Located nearby is the Blake Garden – it represents a region where the modern and ancient Hong Kong converge. You can consider taking a guided tour for maximum fun – that's if you don't want to miss out on the essential aspects.
You can walk to Kwong Wah or take a bike ride.
6. Sai Kung
While touring Hong Kong, you will need to fuel your body. When that moment comes,s go directly to Sing Kee – a hotel found in Sai Kung. Here you will appreciate seafood while basking in the sun.
From here, you can take a walk to Global Geopark in Hong Kong. The park has been recognized by UNESCO as a region of great importance owing to its fascinating view. Be ready with your camera as you may need to capture some snaps here.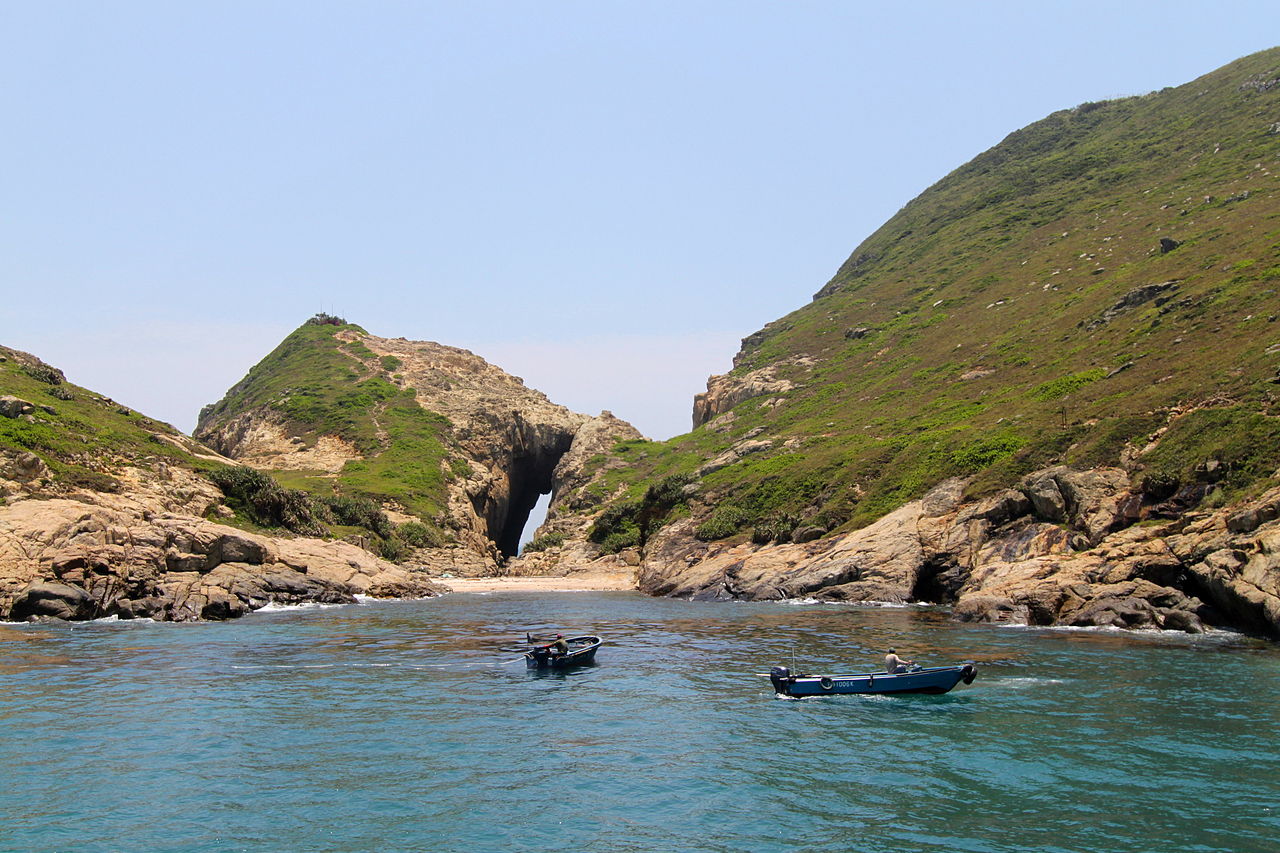 photo by Chingleung
7. Dragon's Back Hiking Trail
Whereas hiking may not be the main reason behind your trip to Hong Kong, the Dragon's Back hiking trail is not anything you can take for granted. It's approximately 30 miles in length, and it's known for its fantastic nature.
As you hike, you will appreciate the spectacular views of the coastline, Shek O, Tai Tam, and Tai Long Wan, among many other beauties.
8. Biking
If biking is your thing, then Hong has very many unexplored biking zones that you should tour. Go biking in the New Territories.
You will come across historical monuments, temples, Hong Kong greeneries, etc.
You can also bike Nam Sheng Wai and take photographs along the trail.
9. Big Buddha
If you are looking for an unforgettable family vacation – don't miss a chance to visit the Big Buddha.
It is considered one of the most remarkable Buddhist sanctums. The gem has not been discovered by most people coming to Hong Kong – make sure you are among the first.
While at the Big Buddha, try tasting some local delicacies at the vegetarian hotel found adjacent to Po Lin Monastery.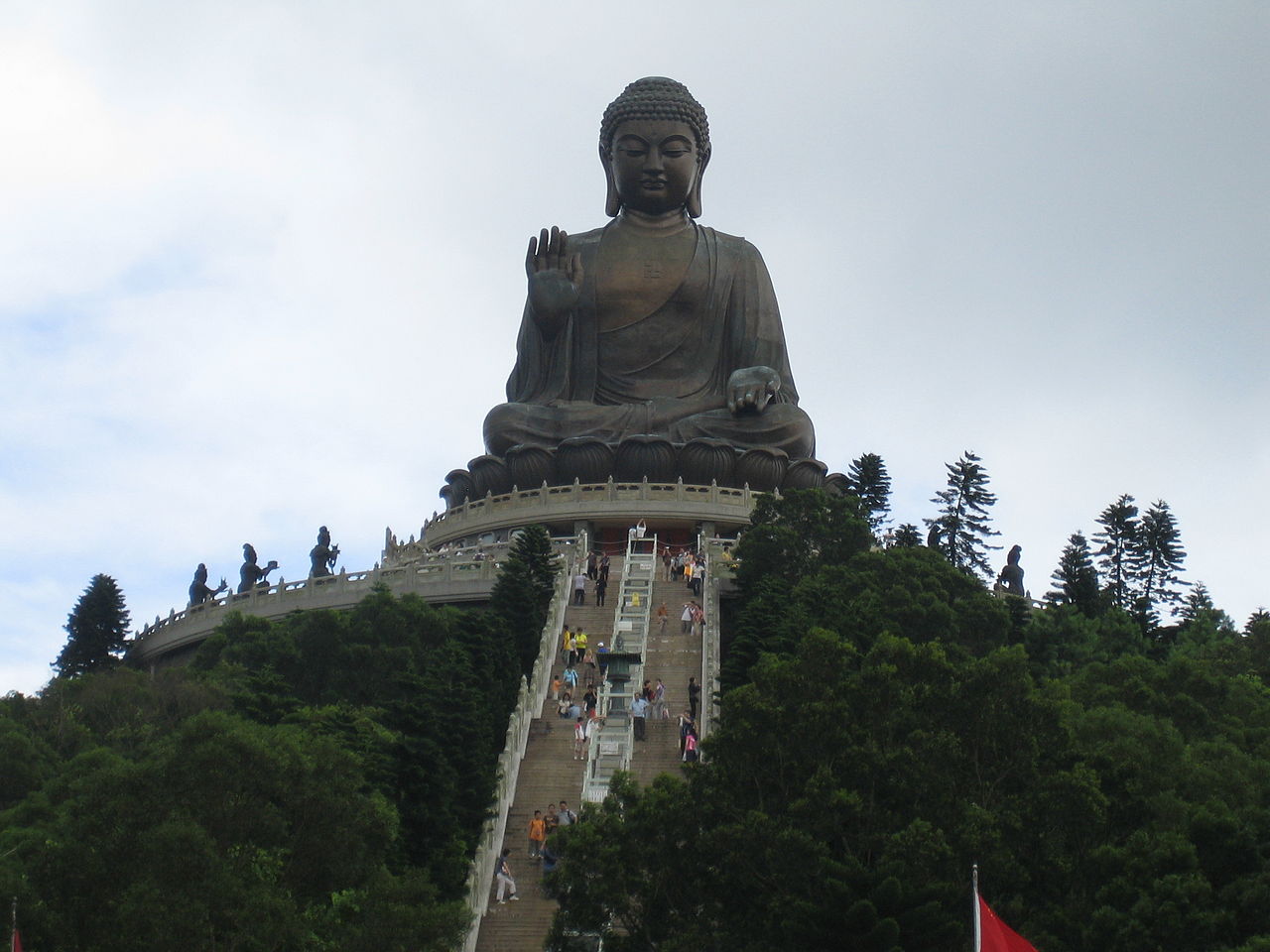 photo by Hadriann at English Wikipedia
10. Gallery Hop
You can't leave Hong Kong without visiting Gallery Hop.
The gallery offers a great way to end your day – you can come here in the afternoon and relax as you go through the gallery collection. There are many other galleries in the region, so get ready to explore them all.
Takeaway
When you go to Hong, you don't necessarily have to tour places common to everyone. Look for unique sites that are hidden but yet fantastic.
The above is some of Top10 Hong Kong's Hidden Gems. Book your flight now with Cathay Pacific and visit Hong Kong now!
Don't wait till it's late – the best time is now.