Goa is one of the best places to visit in India. It's famous for its beaches, seafood, water sports, and unique attractions, but most of all for its Portuguese influence (it's been isolated for 451 years from India).
To help you make the most of a trip to Goa, here's the best travel guide to Goa India. This guide has the best places to visit in Goa, including off the beaten path attractions in Goa, top restaurants in Goa, and, of course, the best hotels in Goa, plus some very helpful Goa travel tips.
The recommendations are offered by Rachita Saxena from Meanderwander. Use these things to do in Goa included below when creating your Goa bucket list and, obviously, your ultimate Goa itinerary.
As you'll easily notice, the Goa things to do included in this article are both famous tourist attractions in Goa, as well as lesser-known things to see in the city. They are suitable for any taste and preference, so you'll find some perfect ideas for you as well, no matter what you prefer to see and do on your trips.
This guide is part of the free expert destination guides series on this blog.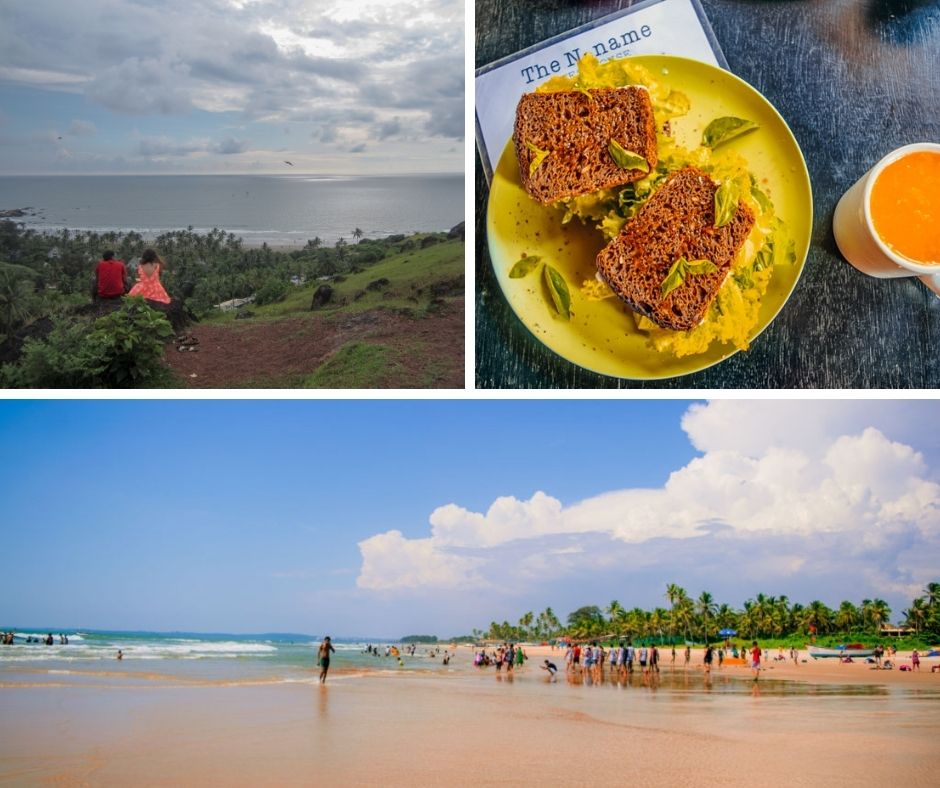 Goa travel: best places to visit in Goa, accommodation, restaurants, tips & more
Are you visiting India? Then Goa has to one your bucket list. But while you might come here to relax by its amazing beaches away from the hustle and bustle of daily life, there's more to this place than meets the eye.
For starters, the mouth-water seafood can range from prawns, fish to even lobsters food. Then there are the churches and offbeat places like Harvalem Waterfall.
And in this detailed guide, I am going to cover everything you need to know to get the bank bang for your buck while enjoying excellent food, stay, etc.
Included in this Goa travel guide:
Where to stay in Goa
Top places to visit in Goa – famous Goa tourist attractions:

Baga Beach
Anjuna
Vagator
Panjim
Arambol
Chapora Fort
Aguada Fort
LPK
Dona Paula
Deltin Royale
Sinquerim Beach

Goa off the beaten path – unique things to do in Goa

Harvalem Waterfall
Sao Jacinto Island
Palolem Beach

Where to eat in Goa
Tips for visiting Goa
Best time to visit Goa
Where to stay in Goa
Once you land in Goa the first place you will be going to is the hotel or shack that you are staying at and if you are here for 5 days or a week, you'd want a comfortable, clean, stay, right? So here are my recommendations for places to stay in Goa.
For a happening stay i.e. with constant parties, lots of people to meet, etc. you'd want to go to Baga, Calangute, or Candolim.
On the other hand, North and South Goa are some of the quieter places whereas Panjim gives you a glimpse of Old Goa. Arambol and Morjim are two great places in North Goa but the nightlife here can be a letdown.
As far as South Goa is concerned it is far away from the airport and while you will get lots of scenic beauty around (just what you Instagrammers need) there's little in the way of fun activities.
Both North and South Goa have plenty of Villas and resorts that won't cost you a bomb. You can also go with Airbnb.
If you are a solo traveler and want to meet and party with new people you can also stay at a hostel which is one of the cheapest options out there. Zostel has some great offers and is located just 5kms from one of the most happening beaches in Goa, Anjum Beach.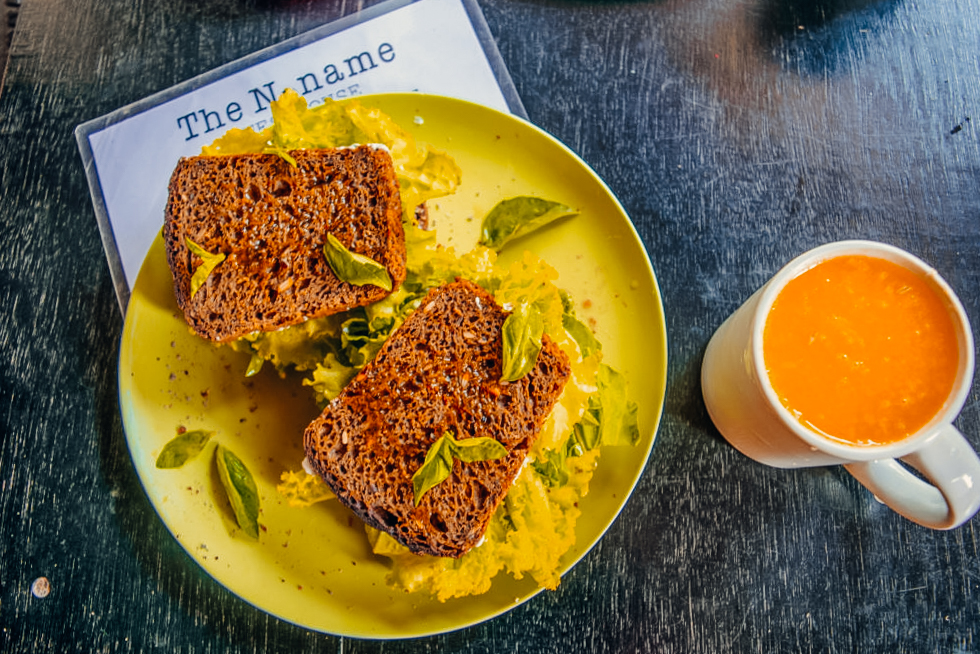 Now that you know where to stay, it is time to go around Goa and do something out of the box. For that, here are some offbeat places in Goa you DO NOT want to miss out on.
Top Places to Visit in Goa
When you are visiting Goa, you have to explore around and make sure that you cover the best spots here. So, here are a few such spots for you to cover too:
Baga Beach
If you love partying or shopping, then Baga Beach is the best place to visit in Goa. This is the party hub in the state and you will find a lot of amazing shacks where you can chill and party at night.
There is also a shopping street nearby to buy a souvenir, get Tattoos, buy groceries, and so on around here.
Anjuna
Another amazing place to visit is Anjuna which is primarily known for its beach shacks and the flea market. Anjuna is a little quieter than Baga beach and is mainly for people who love to relax and enjoy the sunset views in Goa.
In Anjuna, you have a flea market too which offers amazing clothes, accessories, etc. for a really cheap price.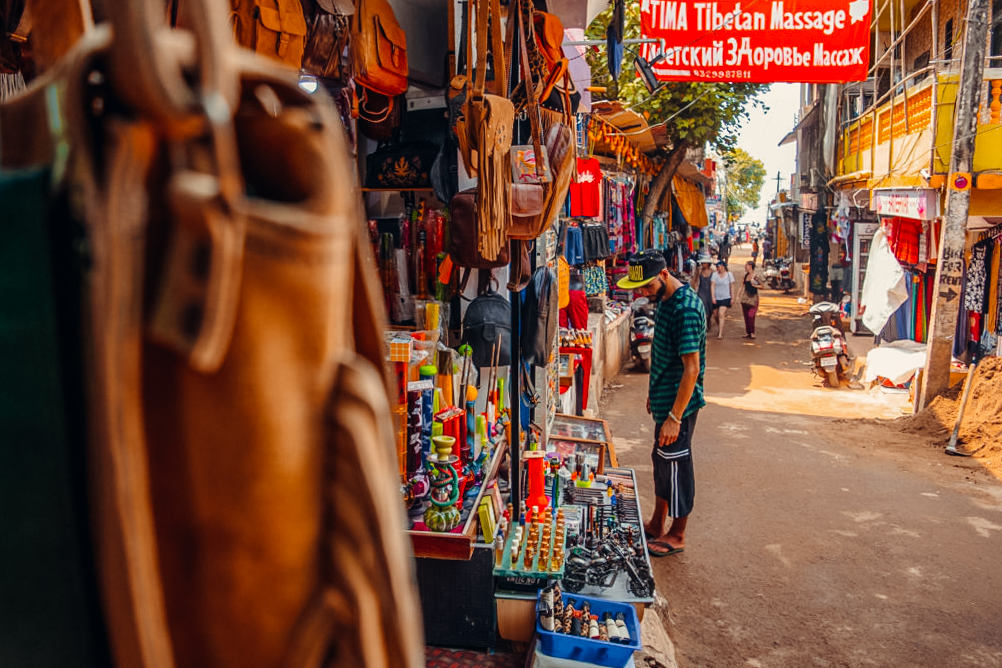 Vagator
This is probably not the best beach for swimming in Goa but Vagator is great if you just wish to sit and relax for a while. The beach is covered with rocks and offers a different view from other beaches in Goa.
And the best thing about Vagator is that since there are no clubs here, you can truly enjoy the sound of the ocean waves and can experience the true joy of being in Goa.
This makes Vagator one of the best places to check out when going Goa sightseeing.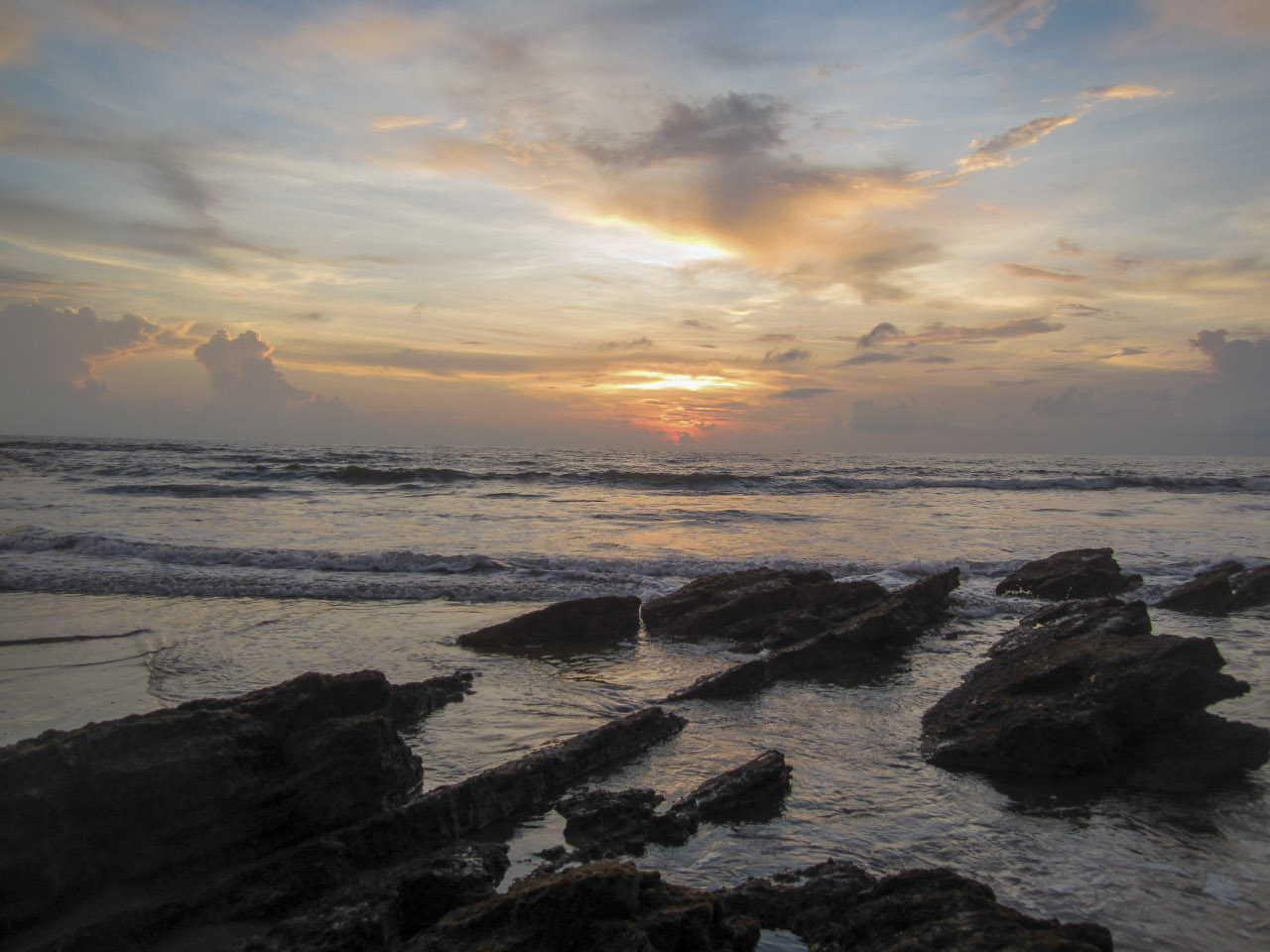 Panjim
Capital of Goa, Panjim is filled with beautiful Portuguese-styled houses and is a great place to spend a day in Goa.
In Panjim, you have so many unique cafes to check out and a lot of heritage places to explore. Visiting Panjim is an unforgettable experience and one of the best things to do in Goa.
You can also visit Fontainhas where you will find streets of colorful houses built during the Portuguese rule. This is one of the top Instagram spots in Goa and you could easily spend 2-3 hours exploring and taking pictures around here.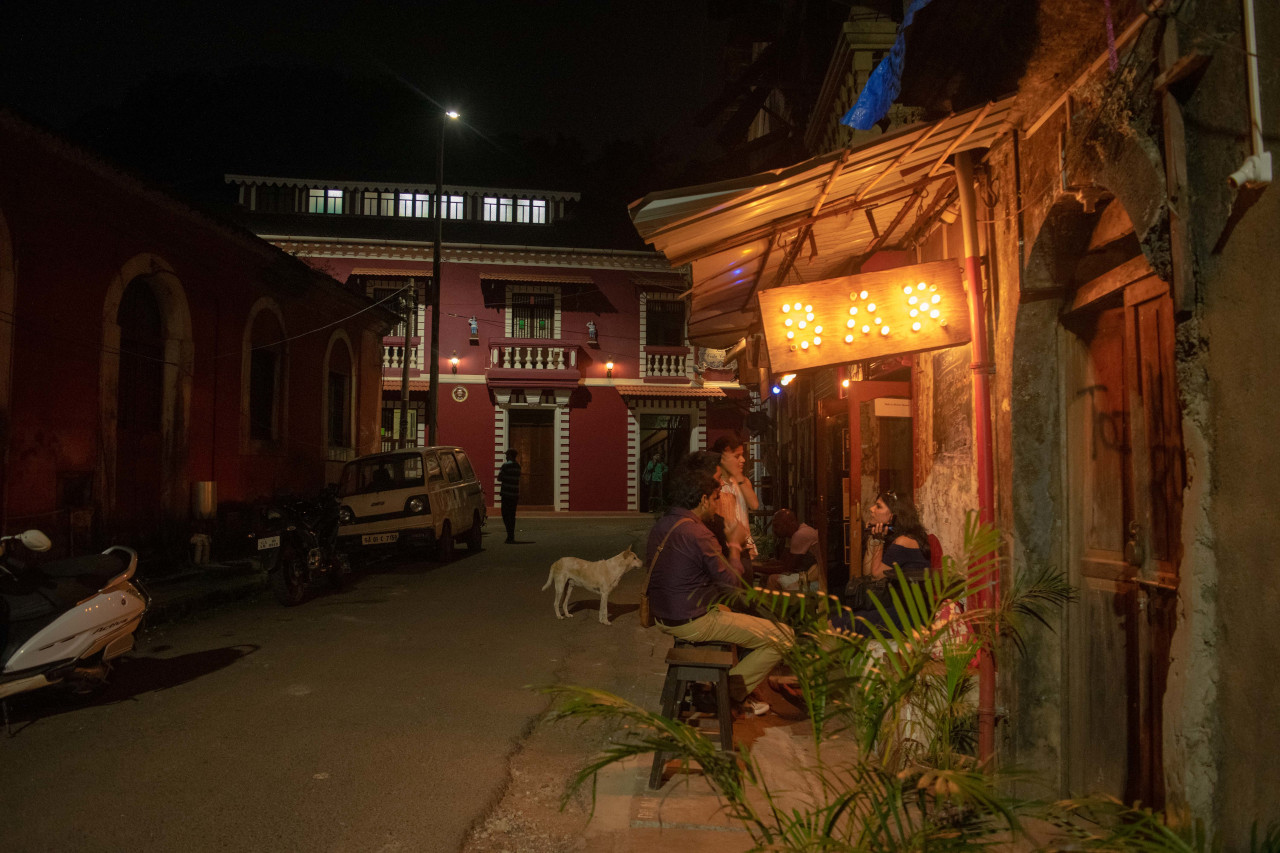 Arambol
One of the best places to visit in North Goa, Arambol is known for its European culture and peaceful lifestyle.
There are no clubs or pubs here but every evening, people play music on the beach which is worth checking out.
You will also find a pretty viewpoint amidst the rocks here from where you can watch gorgeous sunsets and a sweet water lake that is just a short hike of 20 minutes from the beach.
Chapora Fort
Chapora Fort is a popular fort to visit in Goa due to a number of reasons. Earlier, this fort was the site of another fort named Shahpura that was built by Muslim ruler Adil Shah.
However, after the Portuguese conquered the state, they changed the name of this fort to Chapora fort.
From the fort, you can enjoy a beautiful view of Pernem, Vagator, and the Arabian Sea in the west.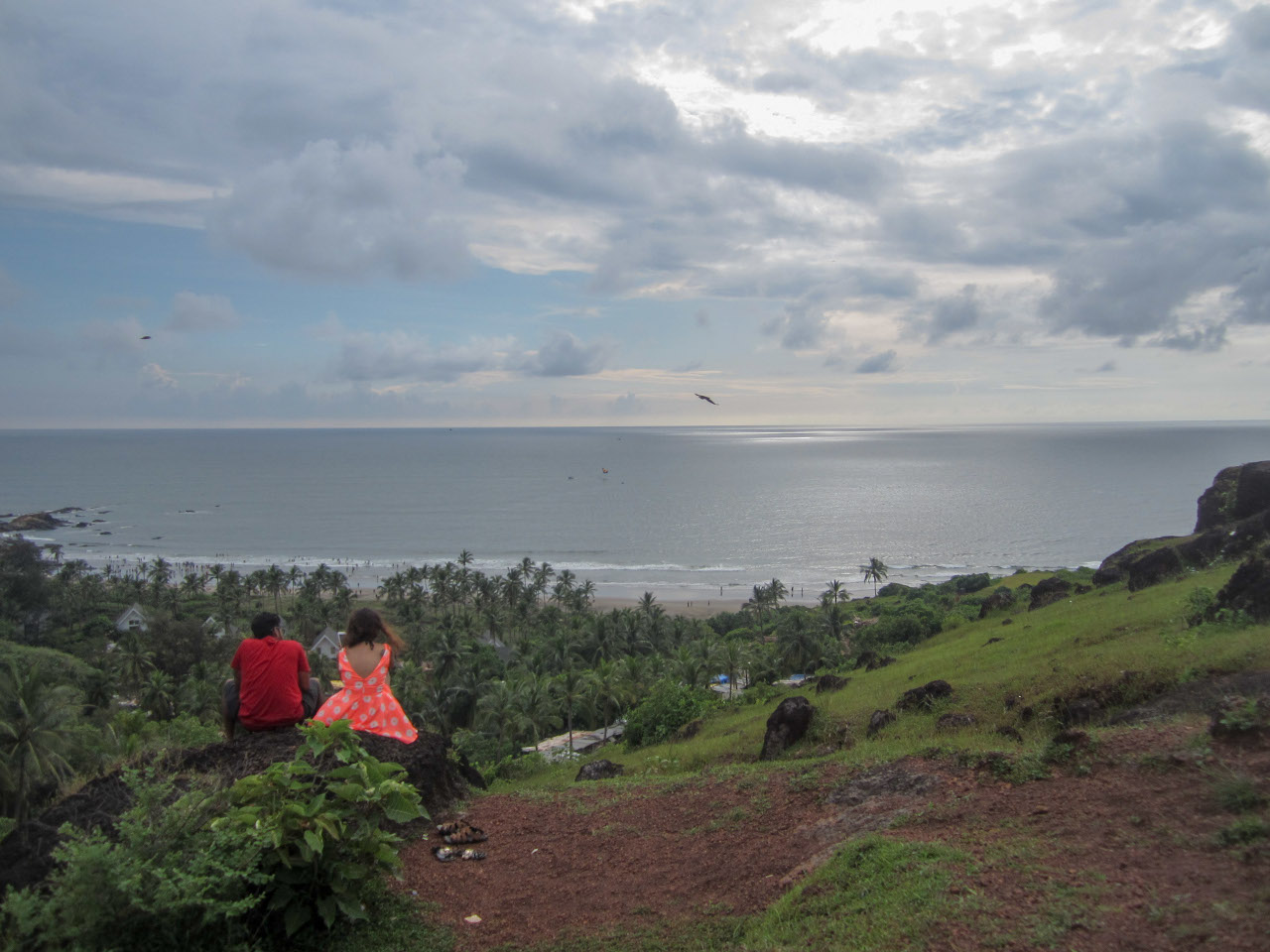 Aguada Fort
A popular Portuguese fort that was built in the 17th century, Aguada Fort is an important place to visit in Goa. There is a lighthouse here as well and one can enjoy the view of the Arabian sea and the Sinquerim beach from this fort.
The Aguada Fort Lighthouse is the oldest lighthouse of its kind in Asia and is the grandstand of 79 cannons.
An interesting thing about this fort is that it was the chief defense point of the Portuguese against the Dutch and the Marathas. Definitely one of the cool sights in Goa!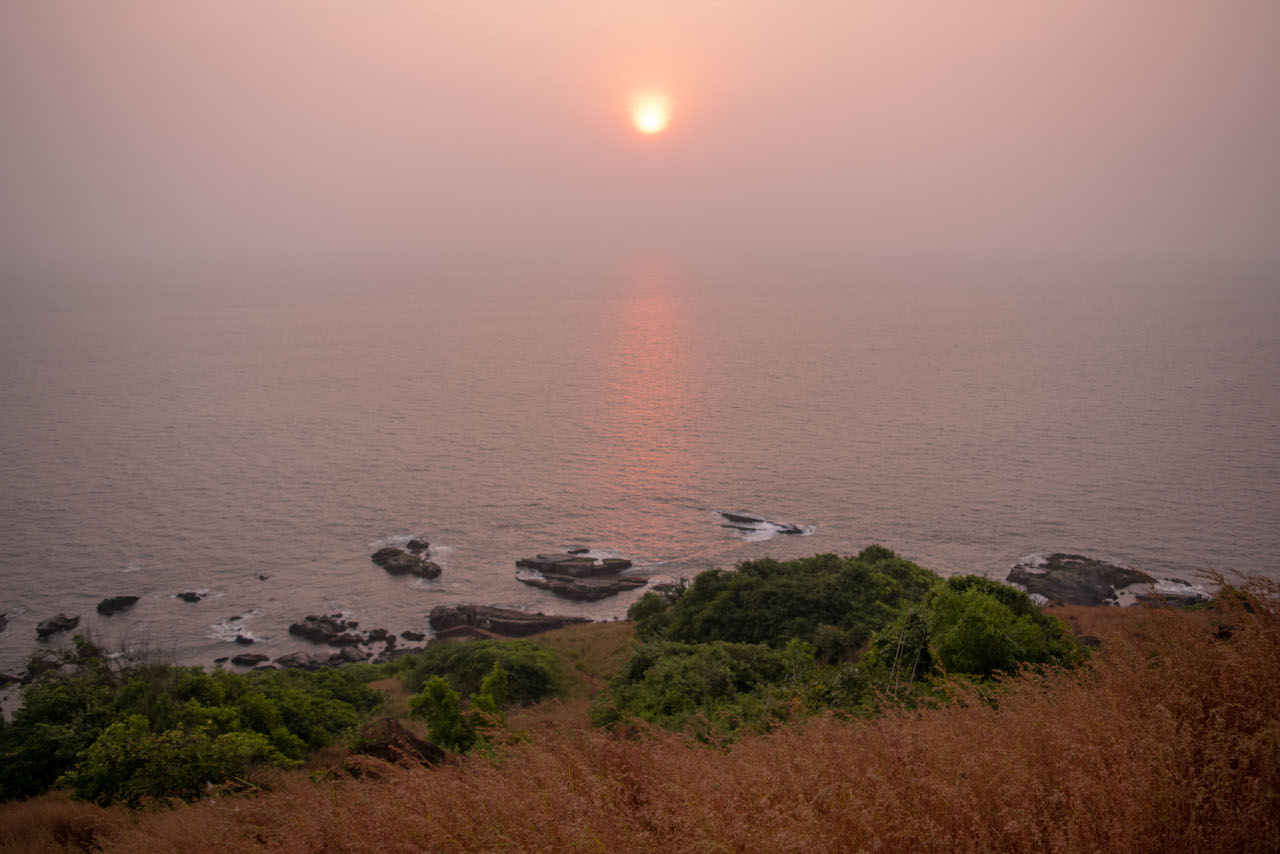 LPK
One of the most happening places in Goa is Love Passion Karma (LPK) club. Overlooking a small pond, this club has been designed beautifully and offers a lovely ambiance to all party people.
You can reach here in the evening for a delicious meal followed by drinks and grooving to some really amazing beats.
Dona Paula
Named after Dr. Paula Amaral Antonio de Souto-Maior, Dona Paula is one of the major attractions to visit in Goa. This place was earlier named Oddavell but then changed to Dona Paula because she was an amazing Portuguese woman who worked a lot for the betterment of the villagers in the area. As a result, they named the village after her.
Now, you will find lots of amazing beaches in this area along with a British war-graves cemetery, Cabo Chapel, and the Cabo Raj Bhavan.
Deltin Royale
One of the most exciting things about visiting Goa is the casinoes where you can enjoy a light game here. And one of the best casinos in Goa is Deltin Royale which is based out of a huge ship and offers you amazing views of the Arabian sea while you play some hands here.
Sinquerim Beach
If you are interested in water sports such as banana rides, jet skiing, scuba diving, etc., or if you want to take the dolphin watching trip, then Sinquerim beach is the best place to visit.
This is one of the few white, sandy beaches in Goa and is situated next to the famed Aguada Fort.
Offbeat places to visit in Goa – go Goa off the beaten path
There are many off the beaten path things to do in Goa, so next on this Goa guide are included the best offbeat places to visit in Goa.
Harvalem Waterfall
I already mentioned one of the offbeat destinations in Goa, the Harvalem Waterfall. Here's more about it.
Located in the Arvalem village in North Goa, the waterfall isn't as mesmerizing as the Dudhsagar waterfall but for anyone that loves a bit of quiet time, this is perfect.
And adding to the feel while giving you lush green scenery in the proximity is the surrounding forest.
Sao Jacinto Island
One of the most offbeat places in Goa, this is another calm and peaceful place located close to the popular place Vasco Da Gama.
From an abandoned lighthouse to the estuary of the river Zuari or simply looking at the fishermen laying out their nets, there's plenty to be excited about on this Island.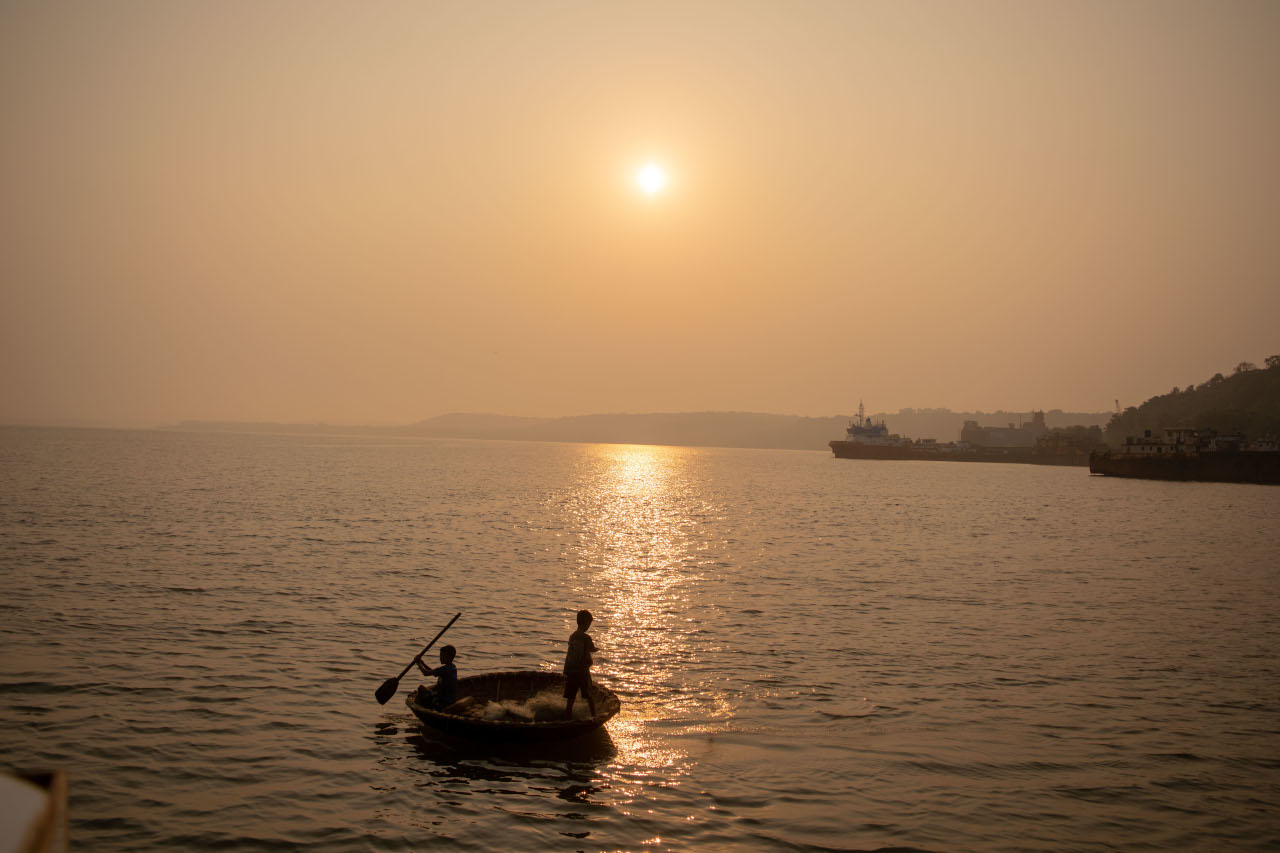 Palolem Beach
Goa is mostly about its beaches and while we all know the popular ones, the Paolen Beach in South Goa has its allure. For example, this is a white sand beach and since the waves are slightly calmer, you can even enjoy a swim.
Then there are also the lush green palm trees and the rustic wooden shacks that add to the allure. Oh, and you get a mesmerizing view of the Canacona island as well.
Topping all that is the 'Silent Disco Party' that is held every week at night where you can groove to the music via headphones so you get to party without all the noise.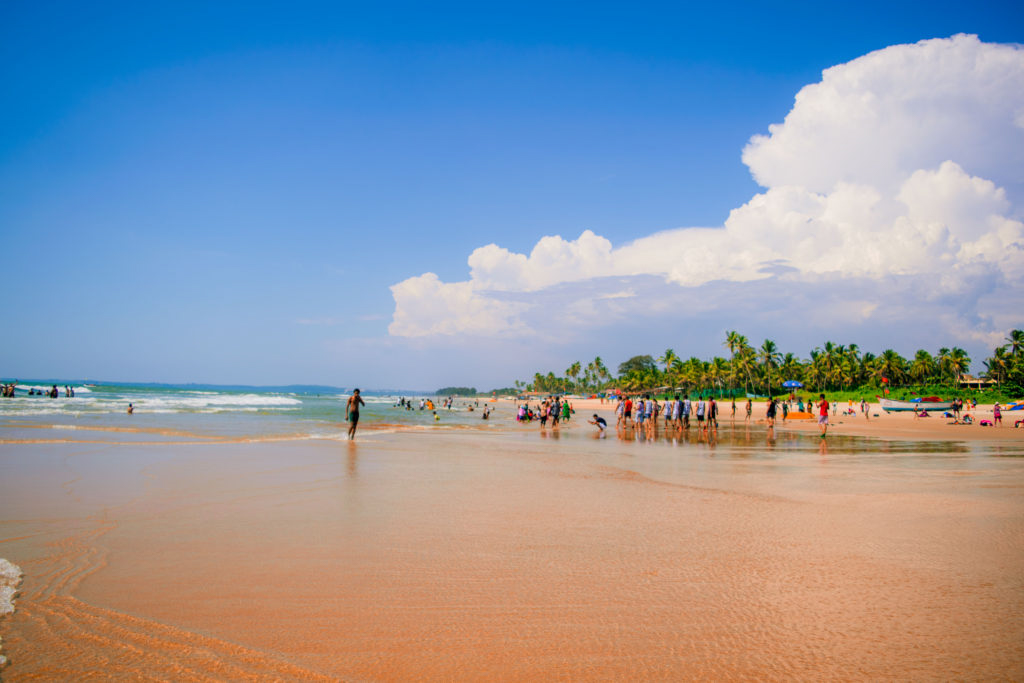 Apart from Palolem Beach, there are plenty of other offbeat places in Goa you'll love like the Dandeya Bridge, Diver Island, Joseph Bar, and lastly, the Church of St. Augustine.
Where to eat in Goa
Now that you will be going around so many places it is bound that you get hungry and if you love seafood, Goa is a paradise for you, and here's where you can enjoy some of the best foods.
One of my most favorite bars in Goa was Joseph's Bar not just because of the yummy seafood starters and main courses they serve but also because that's where you can get your hands on the local alcohol, Feni.
Vindaloo is another popular dish in Goa where Pork and Potatoes are the main ingredients. It is a spicy curry but trust me, even with all the spice you will be licking your fingers at the end of it and the ideal place for this dish is Venite Bar and Restaurant
This place is a tad on the higher side but the food is well worth it. Café Bhosle in Panjim has some amazing buns that are great for breakfast or as snacks while at Café Al Fresco you can enjoy its amazing ambiance with some lip-smacking cheesecake, pizza, croissants, etc.
The food at these bars and cafes should cost you around Rs. 1000 to Rs 1500 for two people without alcohol.
If you are looking for cheaper options there are plenty of local Dhabas (roadside food stalls) around that serve delicious food for a mere 80-150 INR per person.
Oh, and I am talking about non-vegetarian food so yes, you can enjoy chicken, fish, prawns, etc. at that price range.
Tips for an amazing stay in Goa
Next on this Goa travel guide are useful tips for a perfect visit!
Are you worried about safety? Not sure if you can wander out at night? Well, Goa is one of the safest places for tourists in India with little to no interference from the residents.
In my two solo trips to Goa, I have never had any worries related to safety and security even when partying late at night.
Though keep in mind that there are plenty of other tourists like you and while it is great to make new friends and enjoy your stay there with them, you still want to stay alert and avoid anything that makes you feel uncomfortable.
As far as clothing is concerned feel free to show off those curves in the bikini you so wanted to wear all this time at the beaches. When you are traveling around or going to s restaurant, casual dresses like skirts, etc. should be good enough.
The one thing you do need to worry about though is the mosquitoes but nothing a tube of Odomos or other repellents won't solve.
Then there is sunstroke so make sure you are carrying a hat or cap along with sunscreen with high SPF
For all your travel around Goa, I would recommend you opt for a scooter or bike as cabs are expensive. If you are familiar with the area, public transportation like trains or local buses are also great options.
When Should You Visit Goa
If you want to have the perfect trip to Goa, then it's important to know the best time to visit Goa.
If you have the freedom of choosing the time of the year you can visit Goa, winters i.e. between October to March is hands down the ideal time.
One of the main reasons for that is because watersports are open during these months. Plus, the weather is moderate and dry, unlike in July to September when the monsoon is at its peak shutting down watersports due to rising water levels in the ocean.
The time between April to June is a tad hot so unless and until you are used to the heat you want to avoid these months as well.
Conclusion
Goa, no doubt, is one of the most exciting places in India whether you are an India or not, especially for beach lovers and with this guide, you know everything to make your trip a fun-filled, exciting one.
This Goa guide includes everything you need to know before visiting Goa so make sure you use the information when planning your trip.
If you have any questions, do hit me up using the contact form or just drop a comment below. Till then, happy traveling.
About the author:
Rachita Saxena is a travel blogger from India who has been traveling full-time for 3 years now. She shares her travel stories on her blog – Meanderwander and loves trying new food and experiences in a new destination. When she isn't traveling, she loves reading about new places and plan her next trips! Follow her on Instagram and Facebook too.