A Portuguese territory until 1999, Macau is nowadays one of the two Special Administrative Region of the People's Republic of China. The Portuguese past is visible and the mix with the Chinese tradition offers Macau a unique charm that will enchant you. Over the past few years, Macau became more and more popular among the destinations for people who enjoy casinos, but there is a whole lot more to Macau than that as you'll discover once there. There are special ruins, beautiful museums, lovely monuments and a vibrant nightlife that will make their way into your soul.
Visit the biggest museum in Macau
Located near the Monte fortress, the Museum of Macau is the biggest museum in Macau. The museum offers you insight about the original civilization, popular art and tradition, and a glance at contemporary Macau.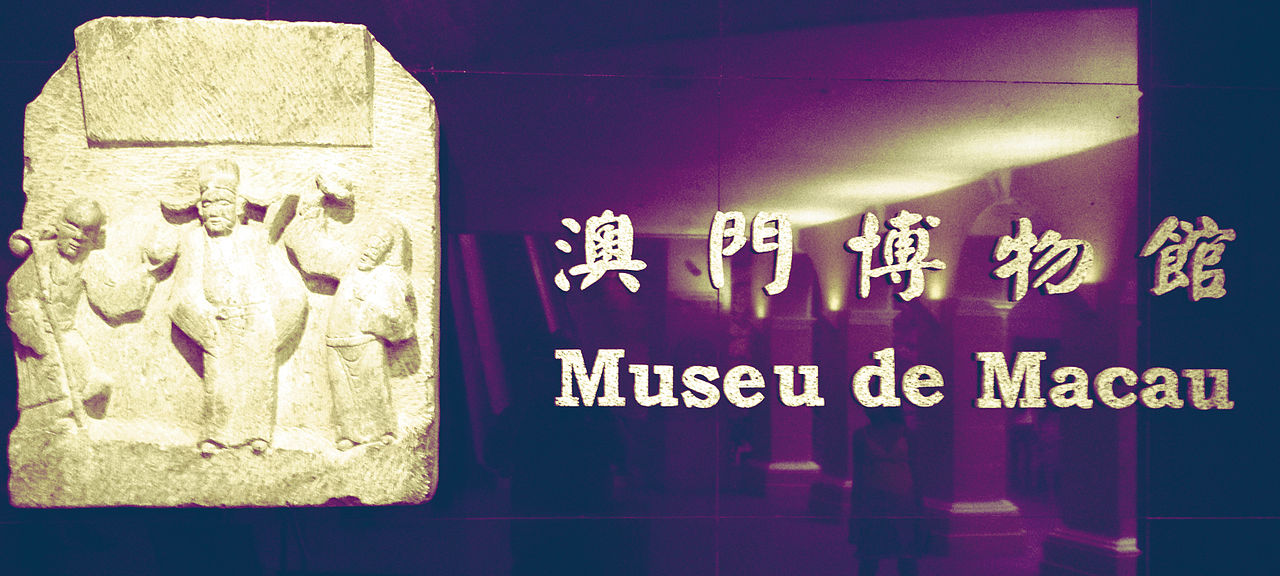 Photo by Brenden Brain on Wikipedia
Go to the Macau Fisherman's Wharf
Macau Fisherman's Wharf is Macau's first theme park (includes a shopping centre) and covers an area of over 111,500 square meters (about 28 acres). It can be divided into three main parts Dynasty Wharf, East Meets West and Legend Wharf, each with special characteristics in terms of architecture and enterteinment opportunities provided.
View Macau's cityscape from Macau Tower
Impressing thriugh their height – and sometimes through architectural elements – towers are wonderful travel attractions for those who want to admire a city from above. Macau Tower soars 338 metres above the city and offers a unique panoramic view of Macau, some islands, Pearl River, and even China. Similar to the Danube Tower in Vienna (Austria), at the top of Macau Tower there is a restaurant where you can dine and get a better view (it takes about 60 minutes for a complete revolution and view.)
Go from casino to casino
With thirty-three casinos, it is no surprise that Macau is referred to as the "Las Vegas of the Far East" and it lures many people – from China, Hong Kong and from many other places in the world. The biggest casino here is "The Venetian Macao" (theoretically the biggest one in the world), and each casino has something special; some will remind you of places you saw in other countries, while others will enchant you (or tired you) with their lights and extravagance. If you are not so into going to casinos, but you want to try something similar, you could just look for a slots site review and go from there.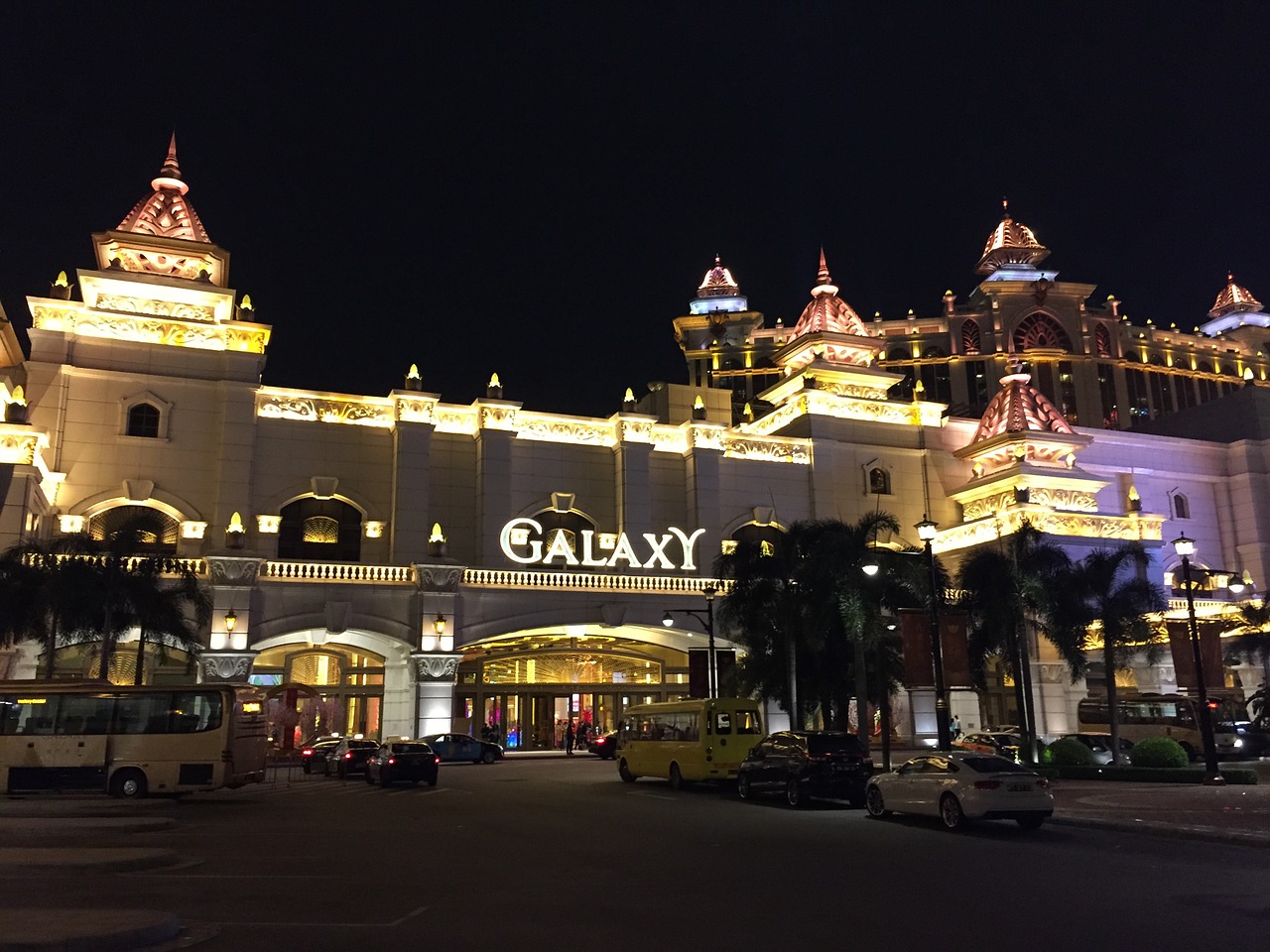 Macau – Galaxy – photo by chris_1010 on pixabay
See the Senado Square
Senado Square (Largo do Senado) is a public square in Macau with a twist. Yes, it has that something special that makes it noticed – and included by many in their recommendations or mentioned on various travel blogs as one of the interesting attractions here. Covering an area of 3,700 square meters (4,425 square yards), this square is decorated with a wave-patterned mosaic of colored stones (introduced in the early 1990s) and is famous for housing various cultural events. This square was included in UNESCO's World Heritage Sites list as part of the Historic Centre of Macao.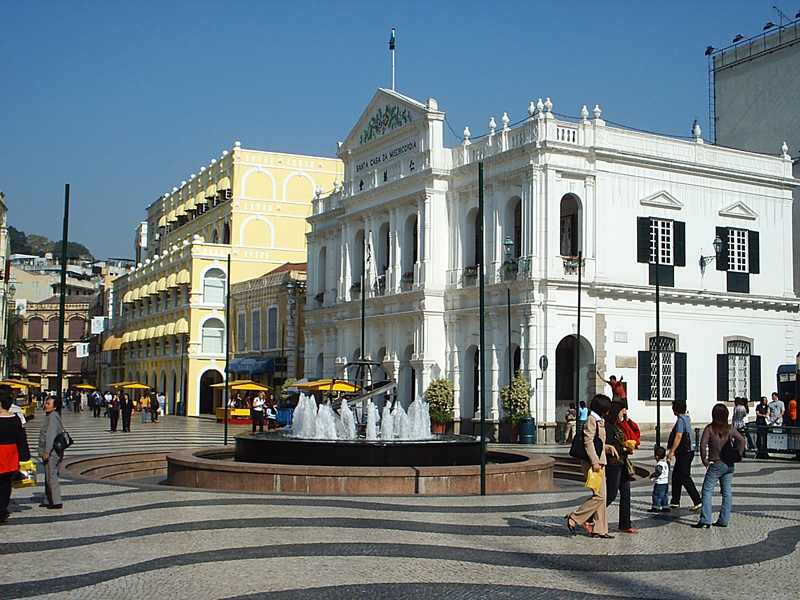 photo source Сура at ru.wikipedia
As you can see from this short list of things to do and see in Macau, there are many wonderful places to visit – and, once there, you'll definitely discover more.