If you plan a trip to Oxford, England, then you need to read this comprehensive insider's travel guide to Oxford. You'll discover the best things to do in Oxford, including off the beaten path places to visit in Oxford, where to stay in Oxford, great restaurants in Oxford, and useful Oxford travel tips.
Oxford, famous for its university and, more recently, among Harry Potter's fans, is one of the best day-trips from London.
A visit to Oxford will show you that there are plenty of interesting and fun things to do in Oxford, both indoor and outdoor. There are the Oxford landmarks to see, but also secret gems in Oxford to discover!
These amazing Oxford attractions are recommended by Marta from Temporal Globe. This guide is part of the free travel destinations guides series on this blog. Use this insider's guide to Oxford when creating your Oxford bucketlist and, ultimately, your Oxford itinerary.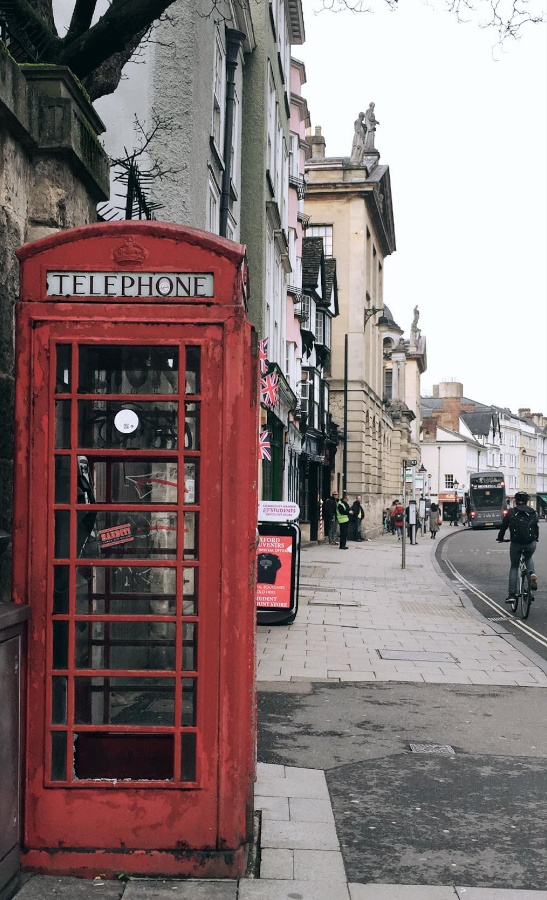 Explore Oxford: Local's guide to Oxford with the best things to do, restaurants, hotels, and more
The city of dreaming spires is in southern England, and renowned for its prestigious university. Only a couple of hours away from London by bus, it is the perfect city getaway.
It offers relaxing walks by the river Thames, an uncountable number of beautiful natural spots, and exceptional cultural wonders.
Included in this Oxford travel guide:
Best time to visit Oxford

Famous Oxford tourist attractions:

Bodleian Library
Oxford University
Bridge of Sighs
Oxford Natural History Museum
The Sheldonian Theatre
Oxford Castle and Prison
The Radcliffe Camera
The City Center
Pitt Rivers Museum
Oxford Botanic Garden
Christ Church
Ashmolean Museum
The Covered Market
Port Meadow

Oxford off the beaten path – unique things to do in Oxford


Magdalen College
Sandford-on-Thames
Blenheim Palace
Iffley Lock
Abingdon

Where to eat in Oxford – great Oxford restaurants

Where to stay in Oxford – hotels in Oxford for all budgets

Tips for visiting Oxford

Best Time to visit Oxford
Explore Oxford from May through to September. The weather is great as it's mostly sunny, but not as hot as other countries in Europe.
During the winter it's cold, but not as rainy as the rest of England. Although, I must admit that the snowy skies give a fairytale vibe to the ancient Oxford University Colleges.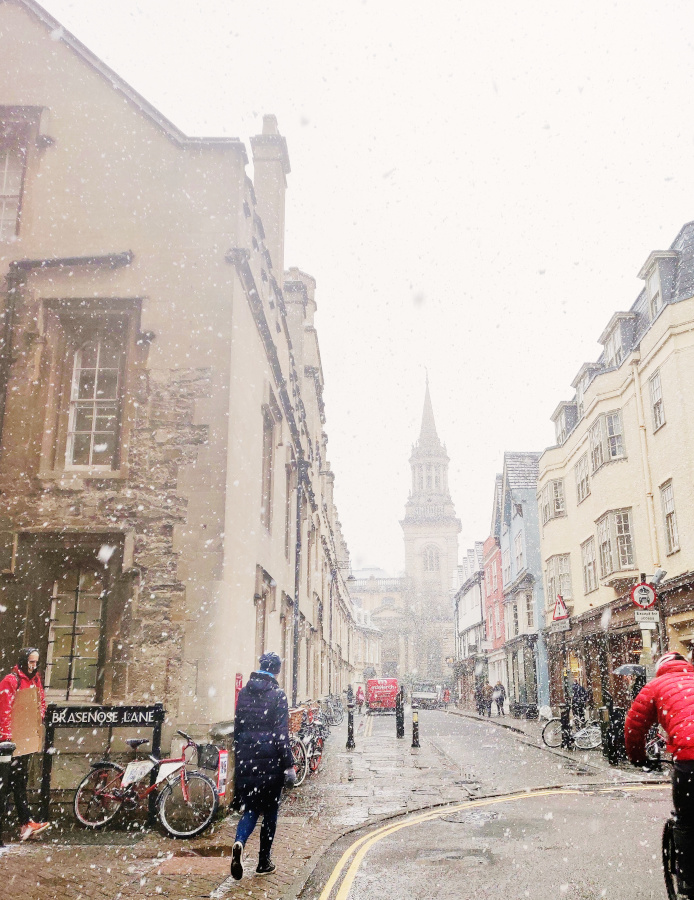 Even though the city is quite small, the population is dense and rich in ethnic and cultural diversity. This makes Oxford an international destination with plenty to do and see.
Oh – I almost forgot. If you are a Harry Potter fan, I am pretty sure you're aware that Christ Church College was featured in some of the Harry Potter movies.
So, if you are looking to join the Hogwarts School of Witchcraft and Wizardry, you can't miss out on exploring this magical city.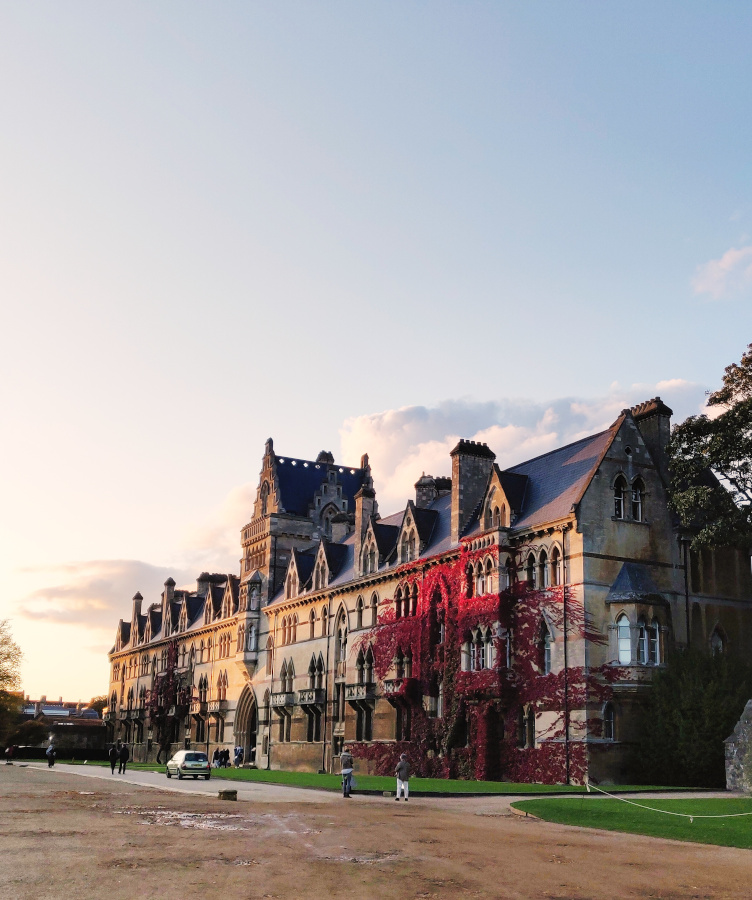 Famous Oxford tourist attractions – best things to do in Oxford
Sometimes tourists come to Oxford with the idea that the only thing to see is the University, but they couldn't be more wrong.
Here is a list of the top 15 things to do and explore in Oxford. You truly can't get bored.
Bodleian Library
Located in Radcliffe Square is the University of Oxford's main research library.
The Bodleian is one of Europeans oldest libraries, dating back to the 15th century! Counting about 13 million prints, this is one of Oxford's most important landmarks.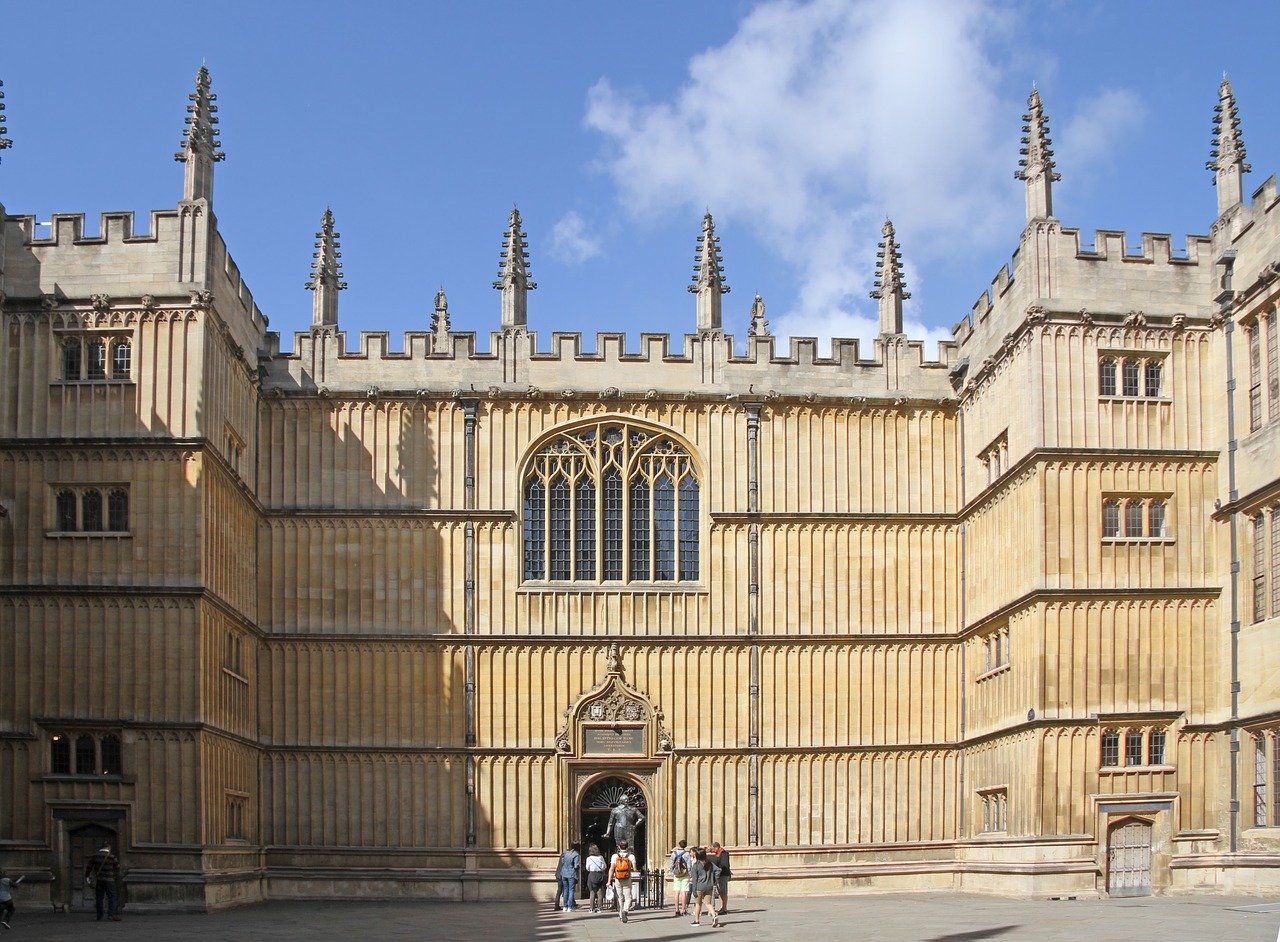 Oxford University
This is a given must-see. The University of Oxford is ranked as the first university in the world according to THE World University Rankings 2020 and is renowned worldwide for its prestige and history.
You can't say you have explored Oxford if you haven't spotted a few students biking to college in their gowns.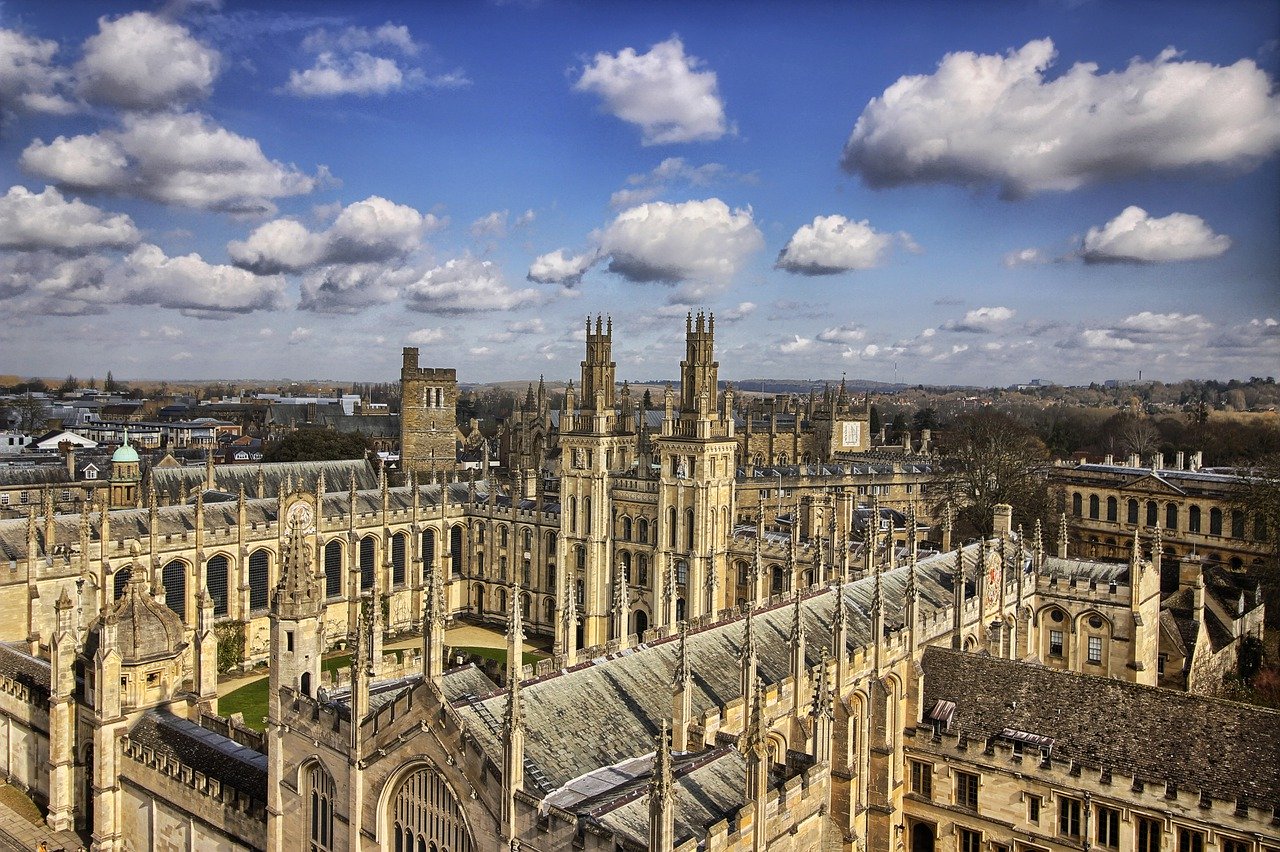 Bridge of Sighs
This architecturally astounding bridge unifies the two sides of Hertford College over New College Lane.
Its official name is in fact Hertford Bridge, but due to its supposed resemblance to the Bridge of Sighs in Venice, it has been nicknamed. A truly romantic spot in Oxford.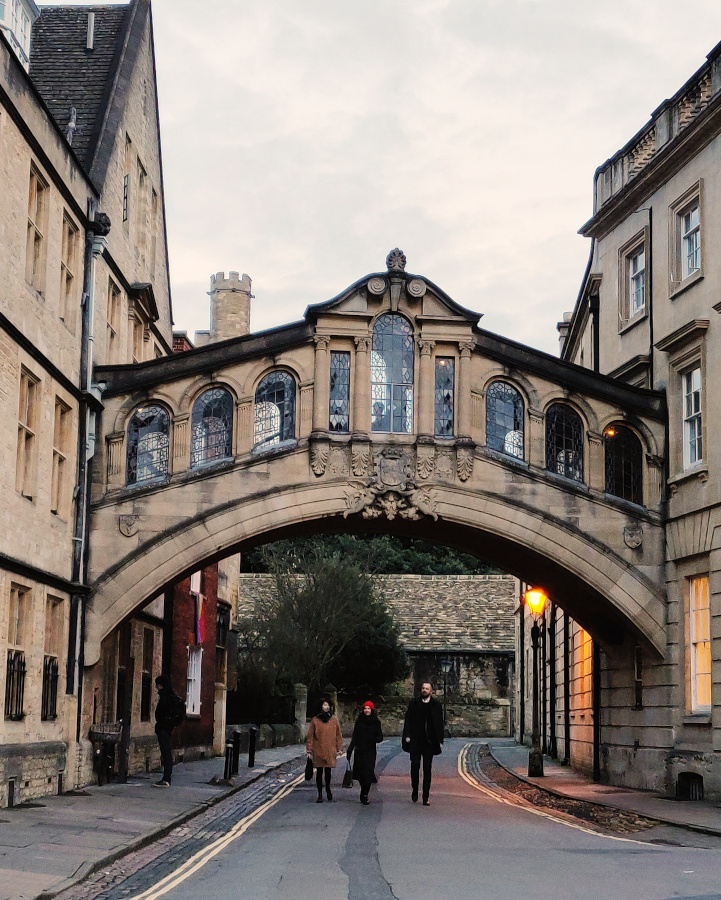 Oxford Natural History Museum
The Natural History Museum is the perfect landmark for all travelers, big and small.
The dinosaur remains will keep you hooked and so will the uncountable collections of fossils. Plus, the museum is inside a beautiful gothic looking building that will grant it a special feel. Definitely one of the best places to visit in Oxford.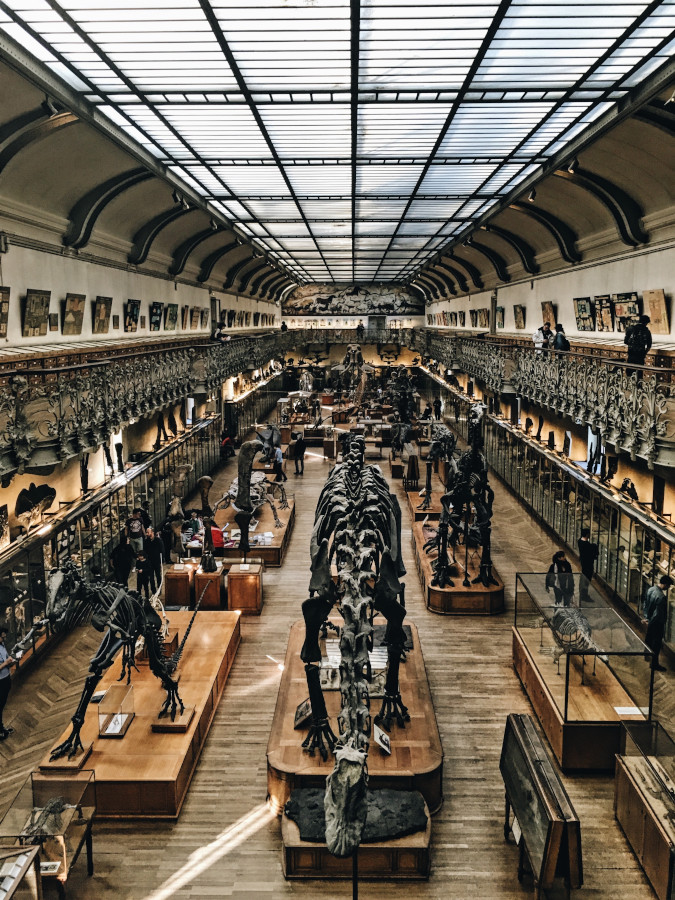 The Sheldonian Theatre
Named after the man who financed the project, The Sheldonian Theatre is probably Oxford's students' favorite place in town, as this where they celebrate their graduations.
The theatre was one of Christopher Wren's first architectural wonders and today it hosts concerts, musicals, and highly recommended plays. It should be on your Oxford itinerary as this is one of the cool things to see in Oxford.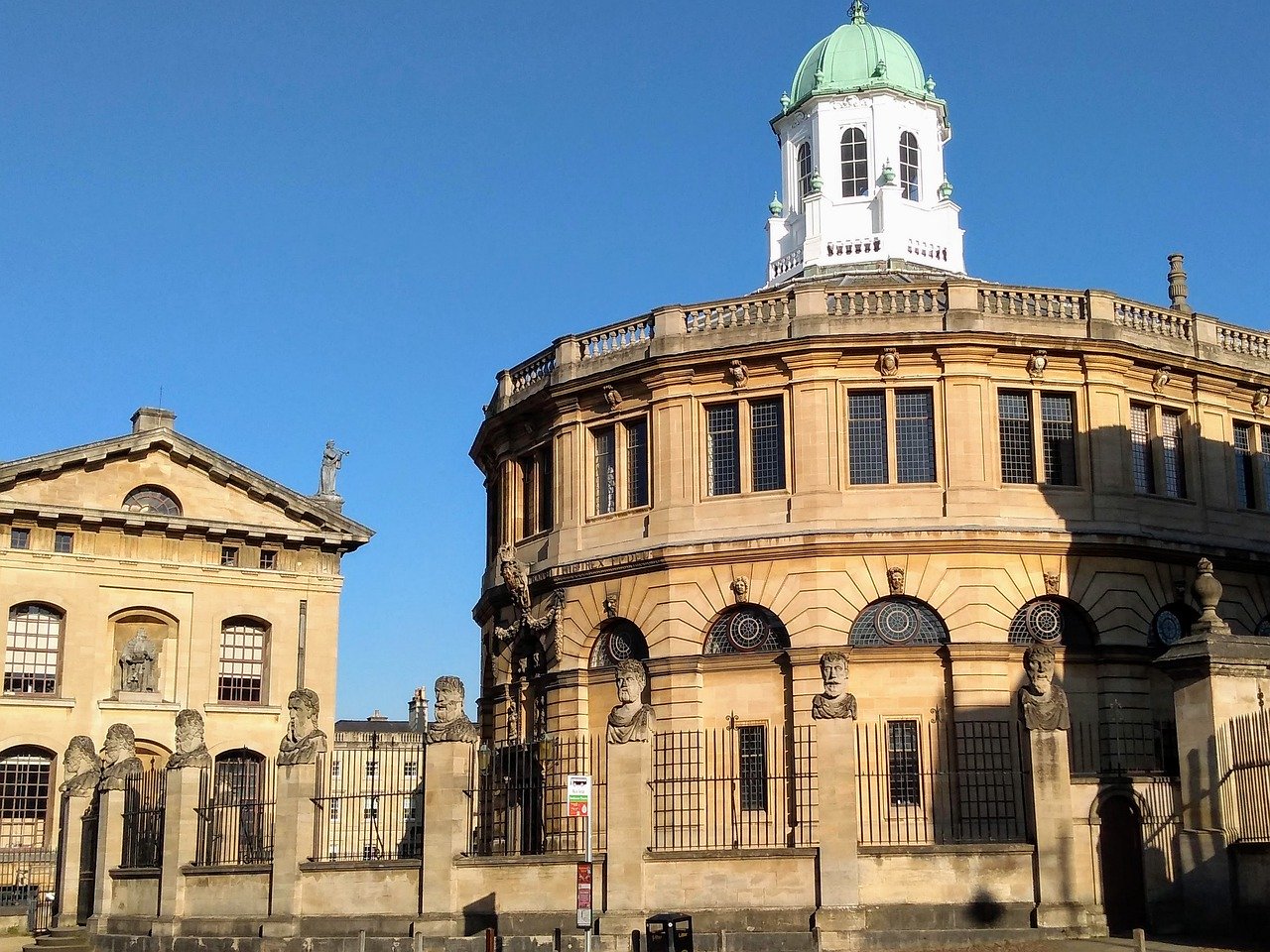 Oxford Castle and Prison
Once a medieval castle, and then a prison, the Oxford Castle is now one of the city's main attractions. The tour guides will explain the history behind these fascinating remains, and you'll have the chance to enjoy the view of the city from St. George tower.
There's also a cherry on the cake. If you like horror stories, you could go for a ghost tour inside the prison instead! Spooky!
Oxford Castle is one of the best places to visit on your Oxford trip!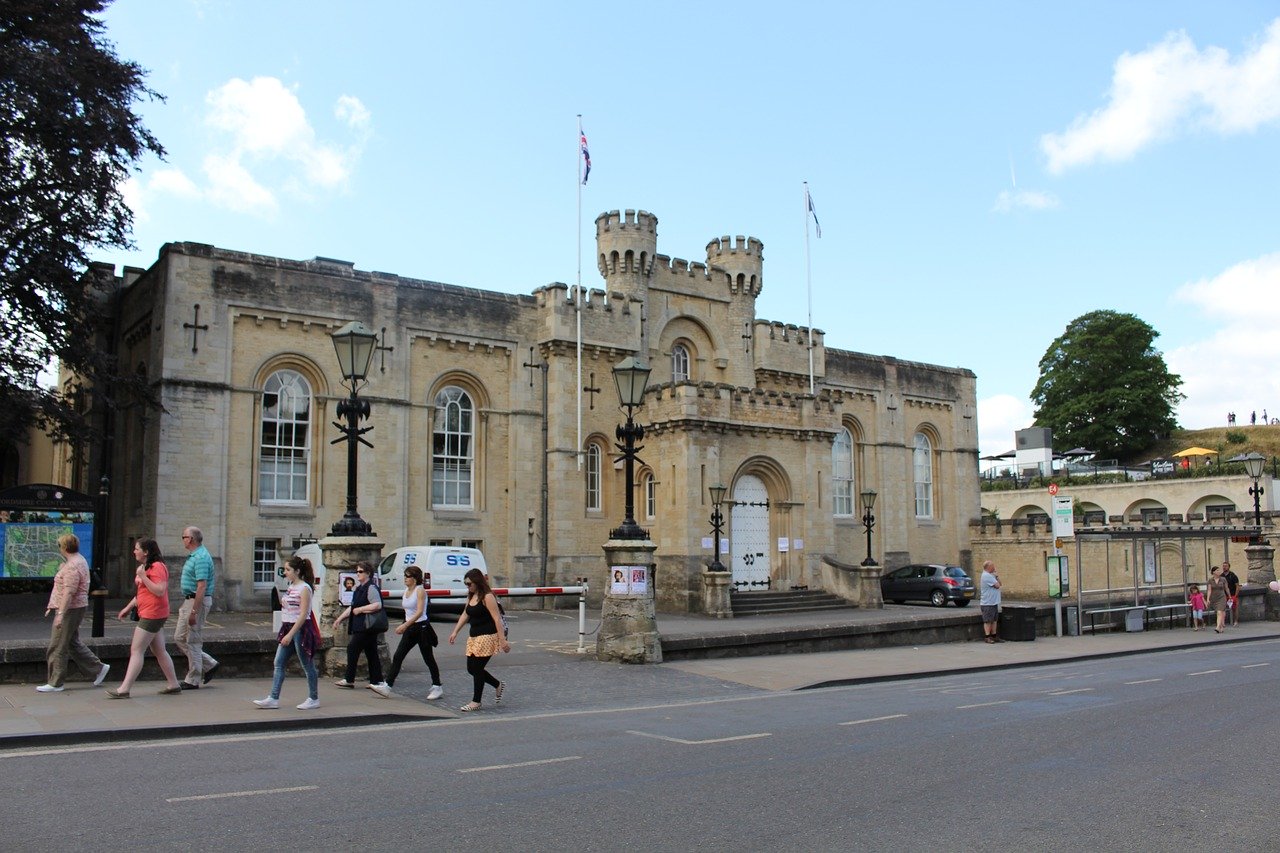 The Radcliffe Camera
Going to Oxford without checking out the "Rad Cam" is like having never been to the city. Once Oxford University's science library, and now one of the main reading rooms of the Bodleian, the grand Radcliffe Camera is one of Oxford's most significant and spectacular buildings and one of the interesting things to see in Oxford.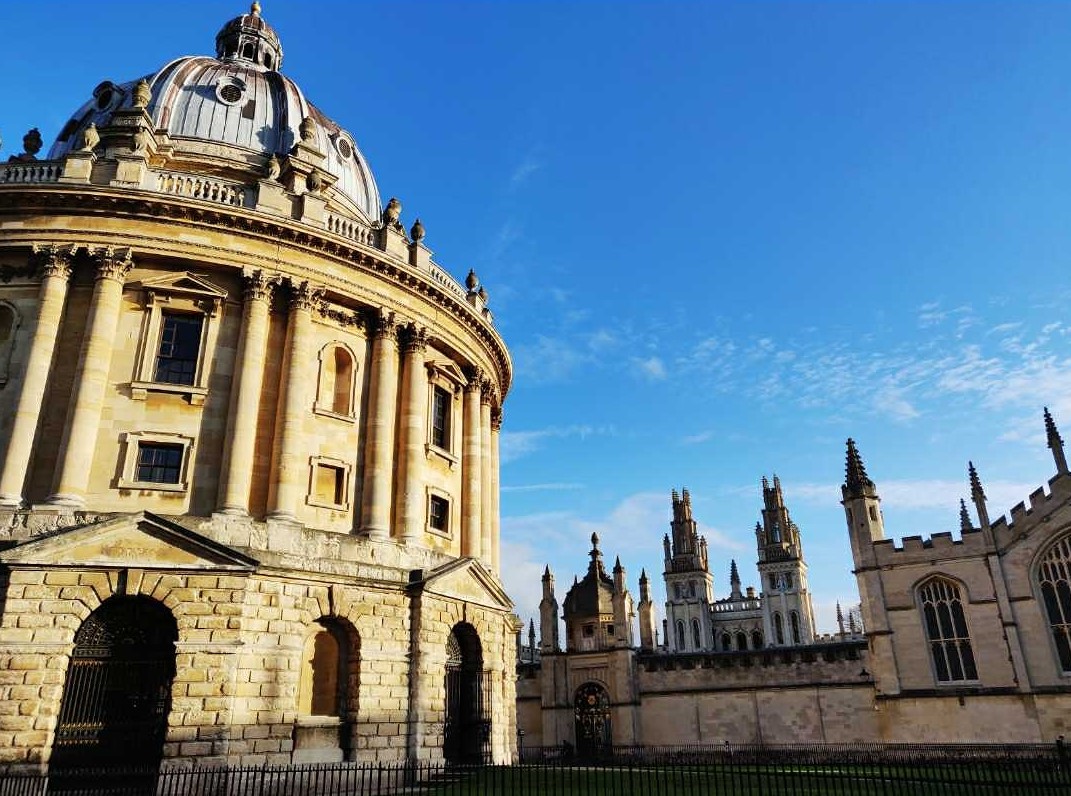 The City Center
Oxford's city center feels like a big city hub, and it attracts up to 9 million tourists every year.
Right in the middle is Carfax Tower, an iconic Oxford landmark and meet-up point, and all around there are tiny independent shops, café's, and restaurants, which all perfectly blend in with the historical feel of the place.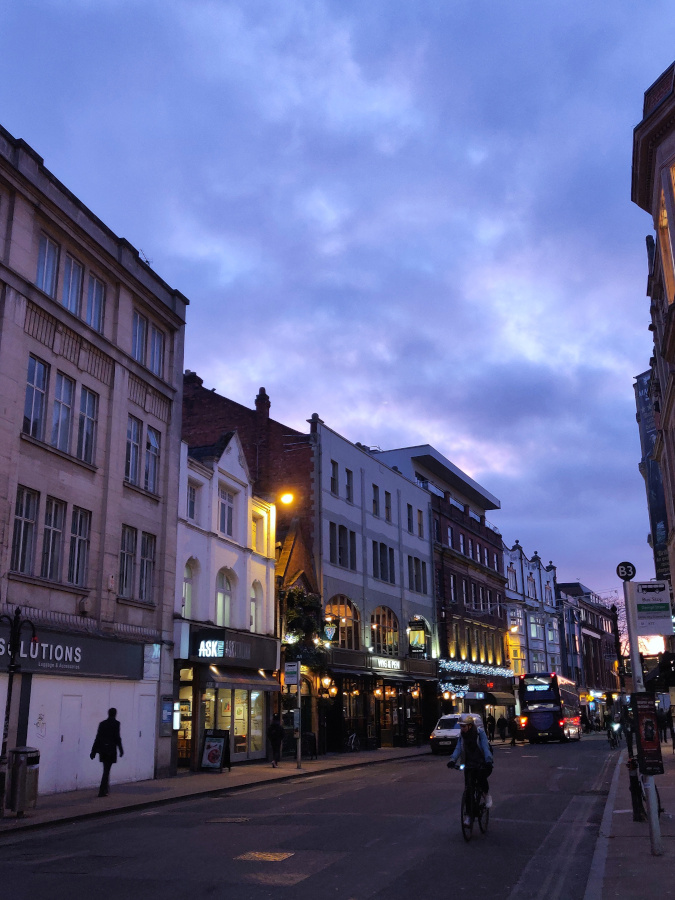 Pitt Rivers Museum
Ever wanted to feel like Indiana Jones? At the Pitt Rivers Museum, you can.
Your head will spin going through so many ancient artifacts and objects. A truly unmissable place for the curious and history enthusiasts and one of the best museums in Oxford.
Oxford Botanic Garden
When you cross the gates of Oxford's Botanic Garden, the last thing you expect is for the place to be so huge. Founded in early 1600, the garden is now a spot for those who love some peace and quiet and like to be immersed in nature.
Take a book with you and rest on the grass at the end of your self-guided tour. This garden is one of the best outdoor attractions in Oxford.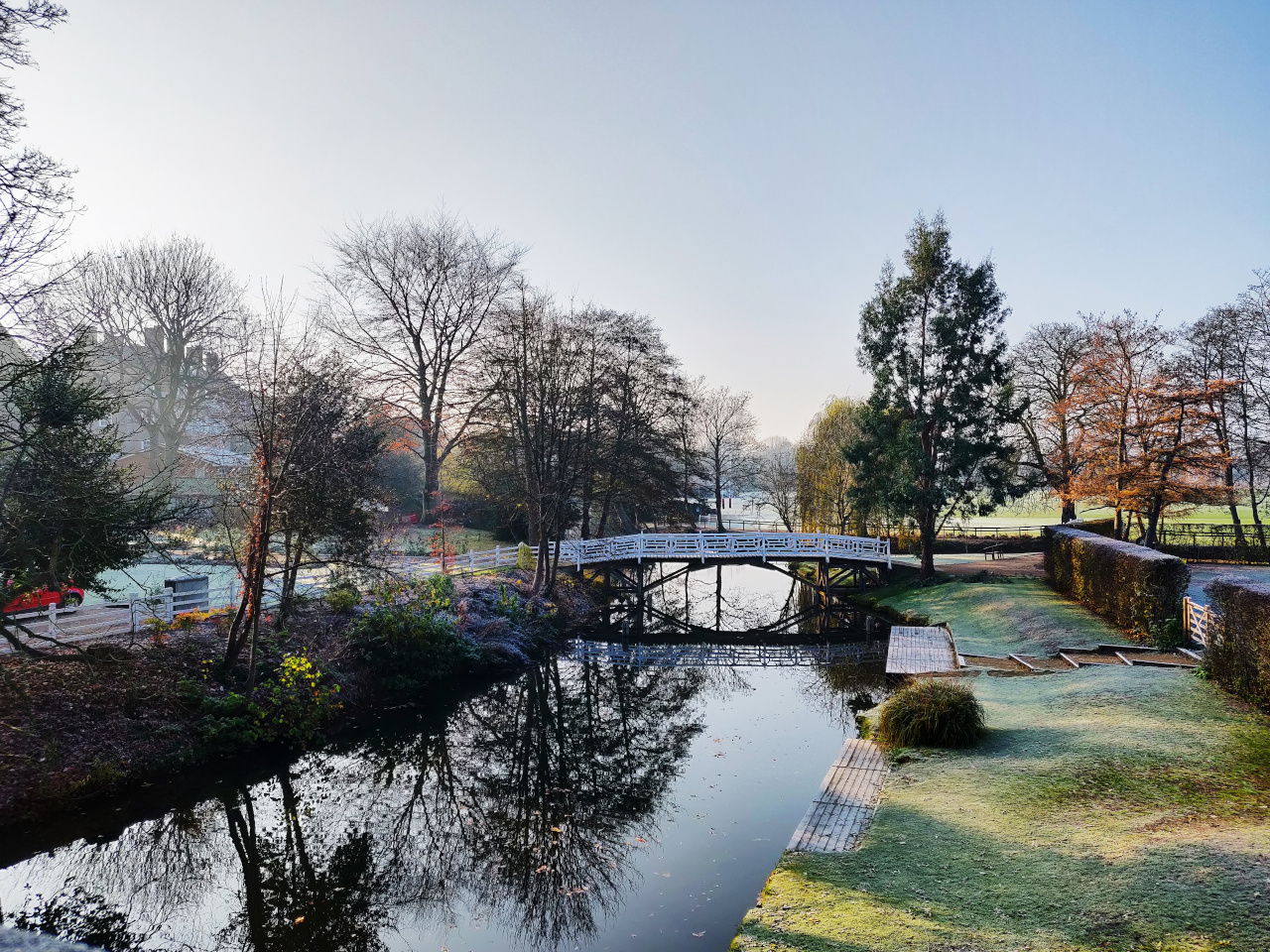 Christ Church
Possibly one of my favorite places and Oxford's most famous college, Christ Church is located right in the heart of the city.
Hundreds of Harry Potter fans visit this landmark every year, and to their surprise, they get to walk in the wonderful nearby meadows. The riverside walk is refreshing and cannot be missed.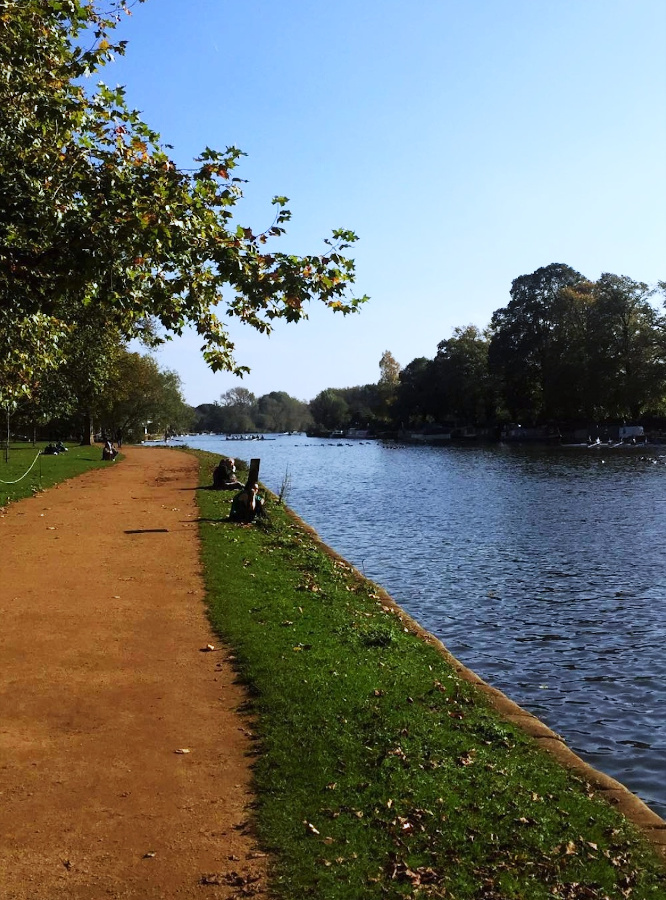 Ashmolean Museum
Home to a variety of different events and invaluable pieces of history and traditions, the Ashmolean Museum is one of Oxford's coolest buildings.
Resembling an ancient Greek temple, the museum will entertain you with five floors of information and knowledge.
The Covered Market
This one has to make the list. The Covered Market is Oxford's central hub. Inside this iconic building, you'll find plenty of independent shops and cafés and the freshest fruit and veg in town.
Have a walk around and don't miss out on Moo Moo's milkshakes.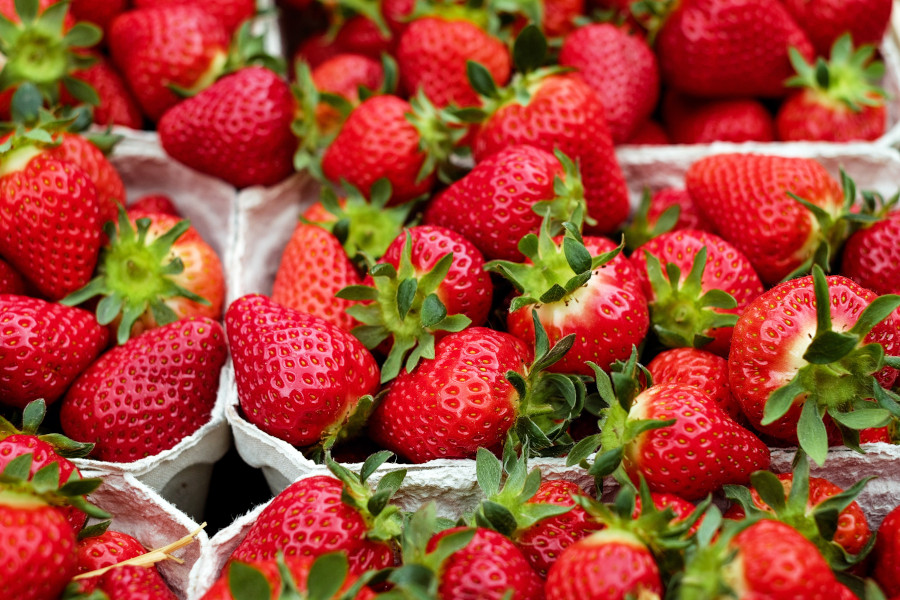 Port Meadow
Oxfordshire's countryside is bliss. Right by the center of the city lies a huge meadow where horses and cows roam free. In the summer this turns into a perfect place for outdoor BBQs and swims in the river.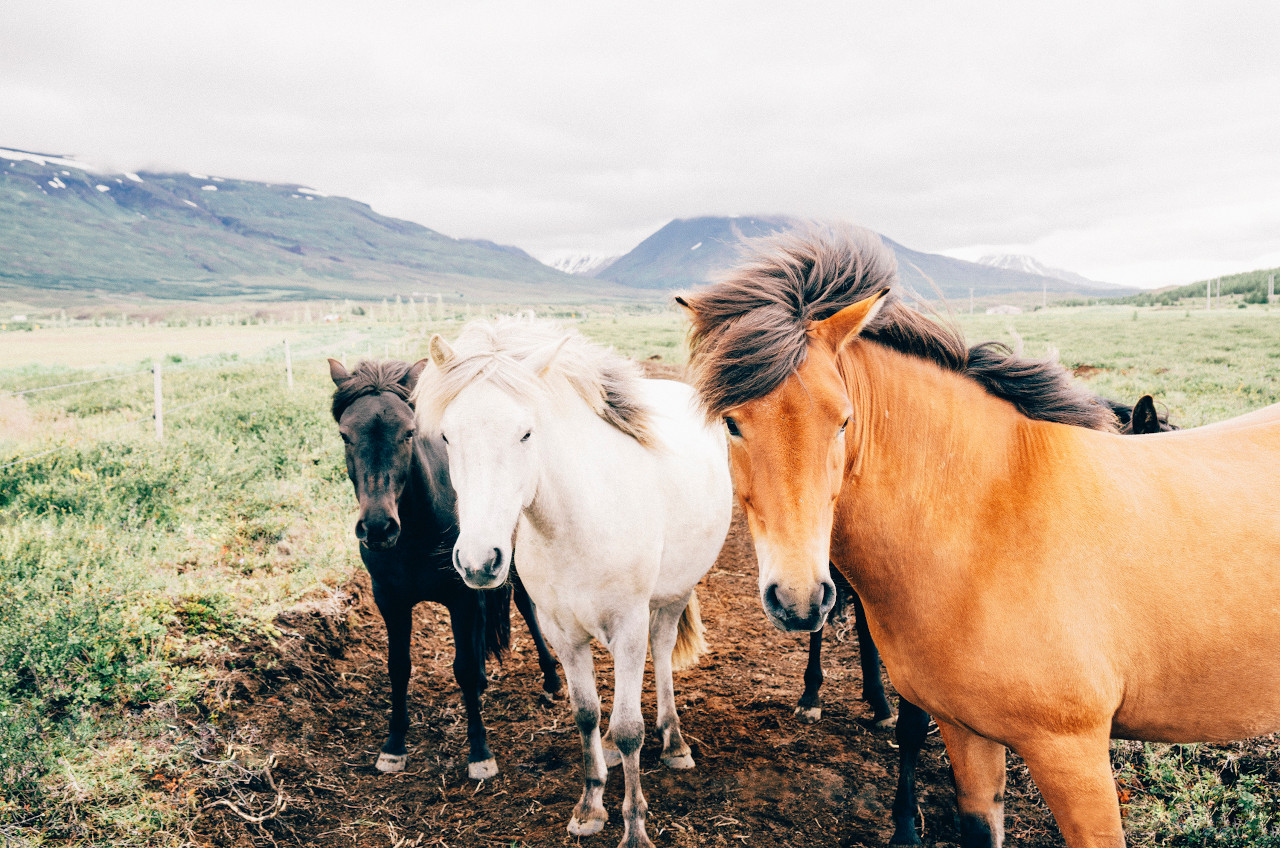 Oxford Off the Beaten Path
There are a few lesser-known places that are worth visiting while exploring Oxford.
Magdalen College
Magdalen College is not that far off the beaten path, it is just very well hidden. The tiny door through which you enter the building leads you to hundreds of hectares of beautiful nature and astonishing architecture.
Here you will often see packs of reindeers strolling around the park. Truly one of the best offbeat Oxford places to visit!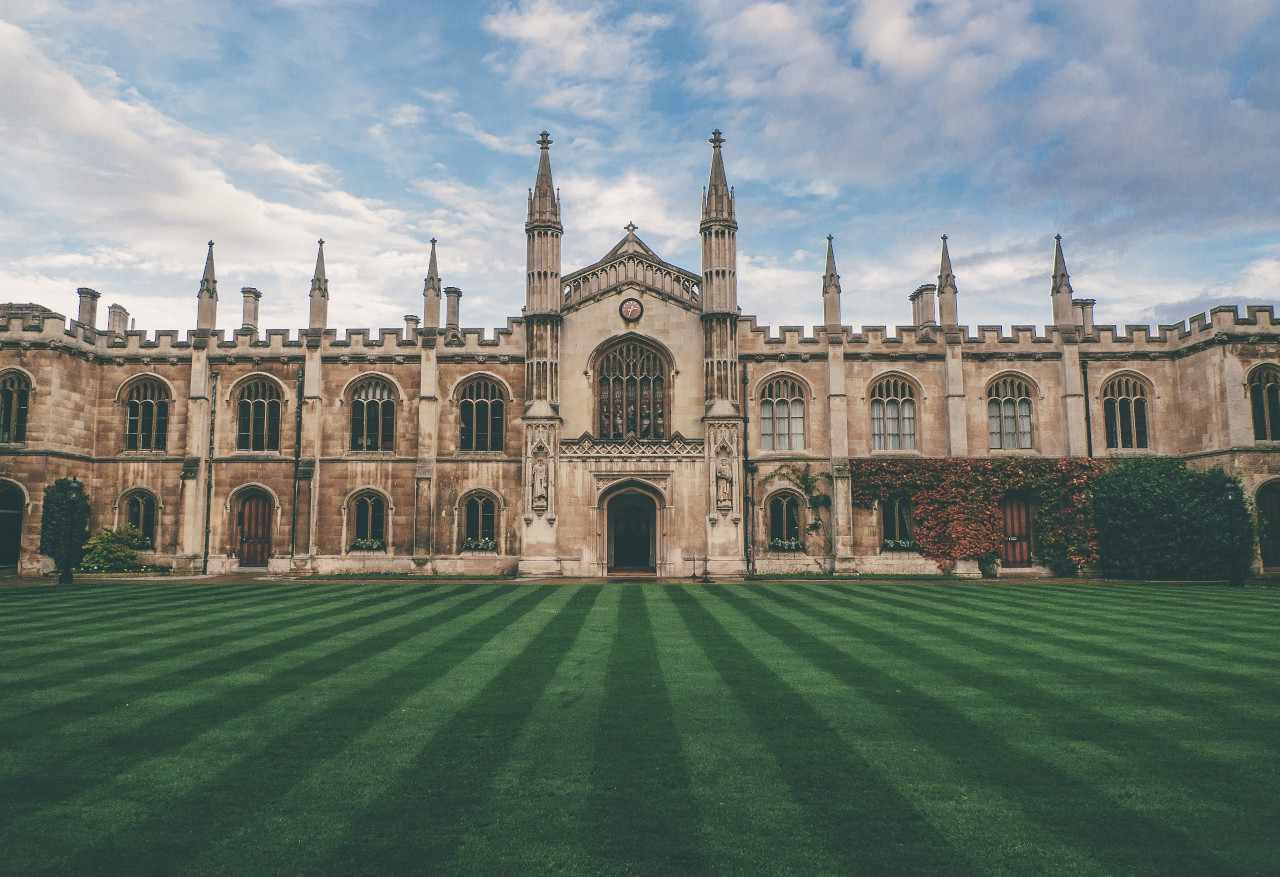 Sandford-on-Thames
Go for a ride! Oxford is full of public bicycles that are easily accessible via an app. Once you get one, head towards Sandford. This is a tiny dock 30 minutes away from Oxford's city center.
It's a super romantic village by the river Thames. Bring some snacks with you and have an environmentally friendly picnic.
Blenheim Palace
The Palace is a bit further out, and a little expensive, but a truly remarkable place. It's a World Heritage Site and home to dukes and duchesses.
The building is filled with history and its gardens extend for miles. It should be in your Oxford bucket list.
Pro tip: The gardens are FREE to visit, so if you don't feel like spending money to go inside the palace, you can still enjoy the outside.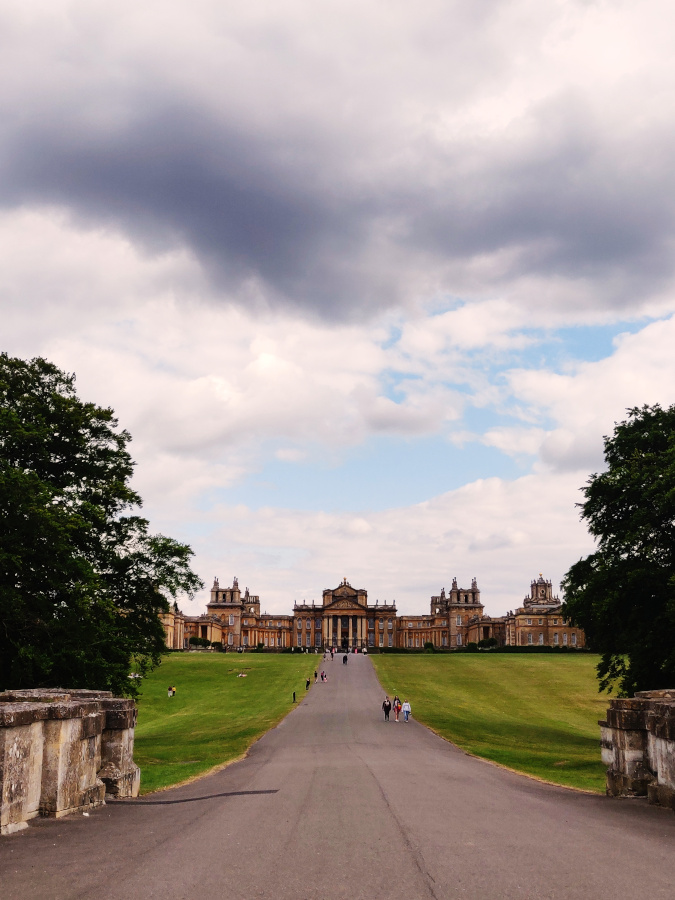 Iffley Lock
Once you're done exploring Oxford's main landmarks, go have a relaxing walk by the river at Iffley Lock. Don't be surprised when you realize there are people living on the boats, it's cheaper than Oxford's housing!
Abingdon
Hop on a bus and head to Abingdon. This lovely town is 25 minutes away from Oxford and a perfect option for a day excursion.
Check out the modern city center and grab an ice cream before heading to the Abbey Meadows. One of the best things to do near Oxford!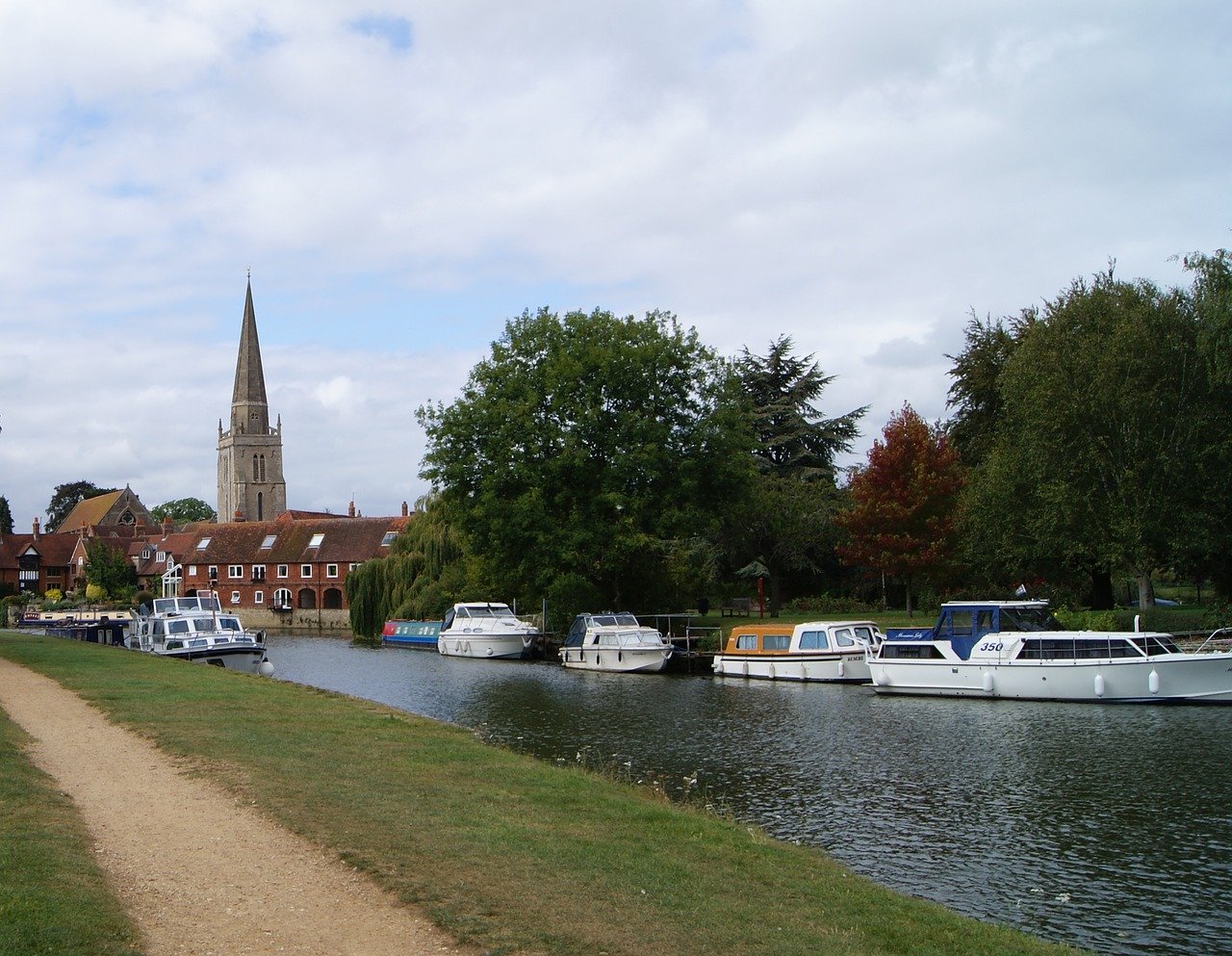 Where to eat in Oxford
As mentioned, Oxford is a multicultural and international city. This really shows in the local cuisine.
Neighborhoods like Jericho and Cowley have some of the coolest pubs I've been at, while Wolvercote's pubs are immersed in nature, and offer breath-taking views at no extra cost.
Pubs in Oxford
If you're in town, I recommend heading to the Turf Tavern. This is one of Oxford's most famous pubs, 5 minutes' walk away from the Bridge of Sighs. The highlight of this place is definitely the garden. Positive vibes only.
If you're feeling a little adventurous, hop on a bus and go to The Trout Inn or The Perch. Both of these are hidden gems that you can't miss. A little more expensive than your average pubs but worth the price.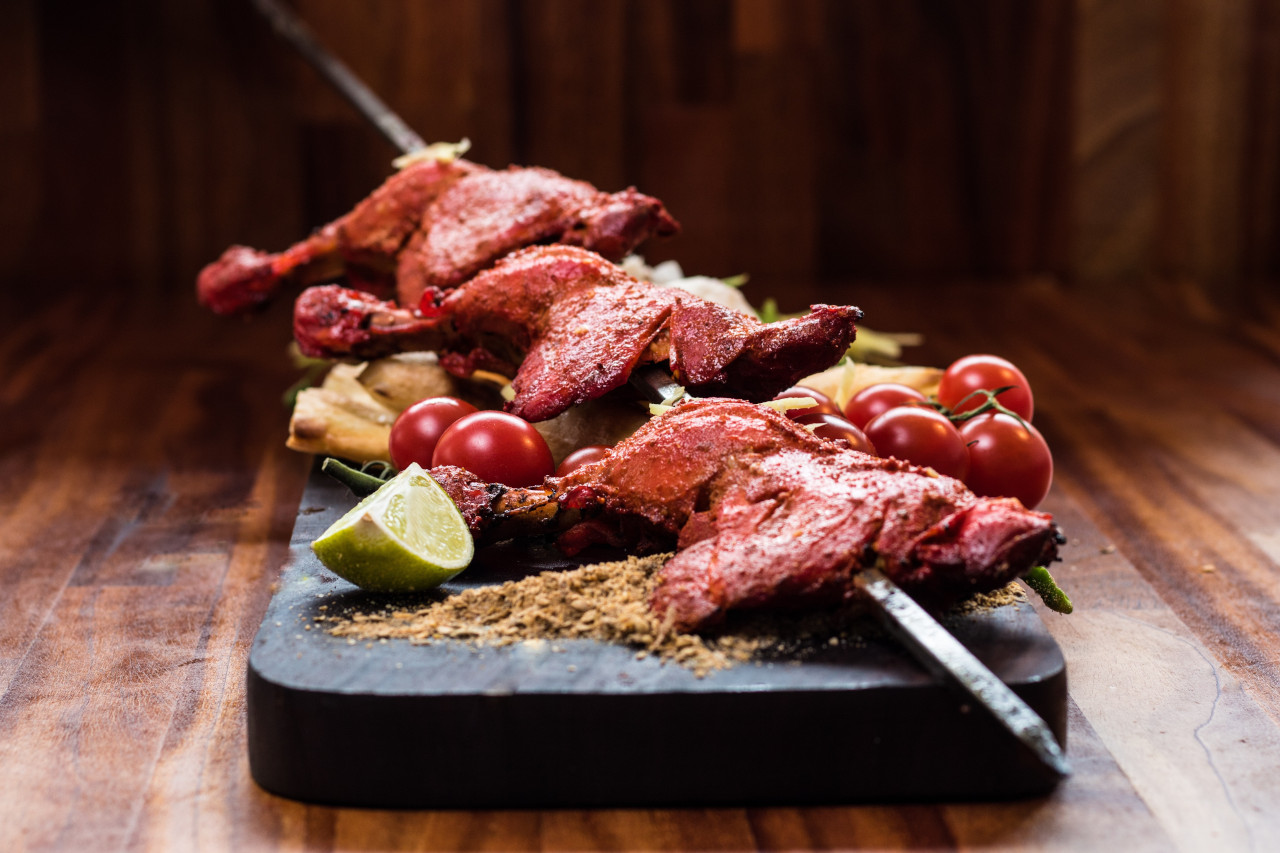 Finally, heading towards the student area of Oxford you will find the more traditional ones. My top recommendations are
The Chester Arms for the most delicious steak on the planet, and The Magdalen Arms for an out-of-this-world Sunday roast.
If you're not a pub type of person but are looking for more mouthwatering foods, I suggest you check out the following Oxford restaurants:
Antep Kitchen
Turkish restaurant with the most amazing ambience and friendly staff. The food is delicious. I usually go at least twice a month and can't get over their chicken shish. One of the best restaurants in Oxford for sure!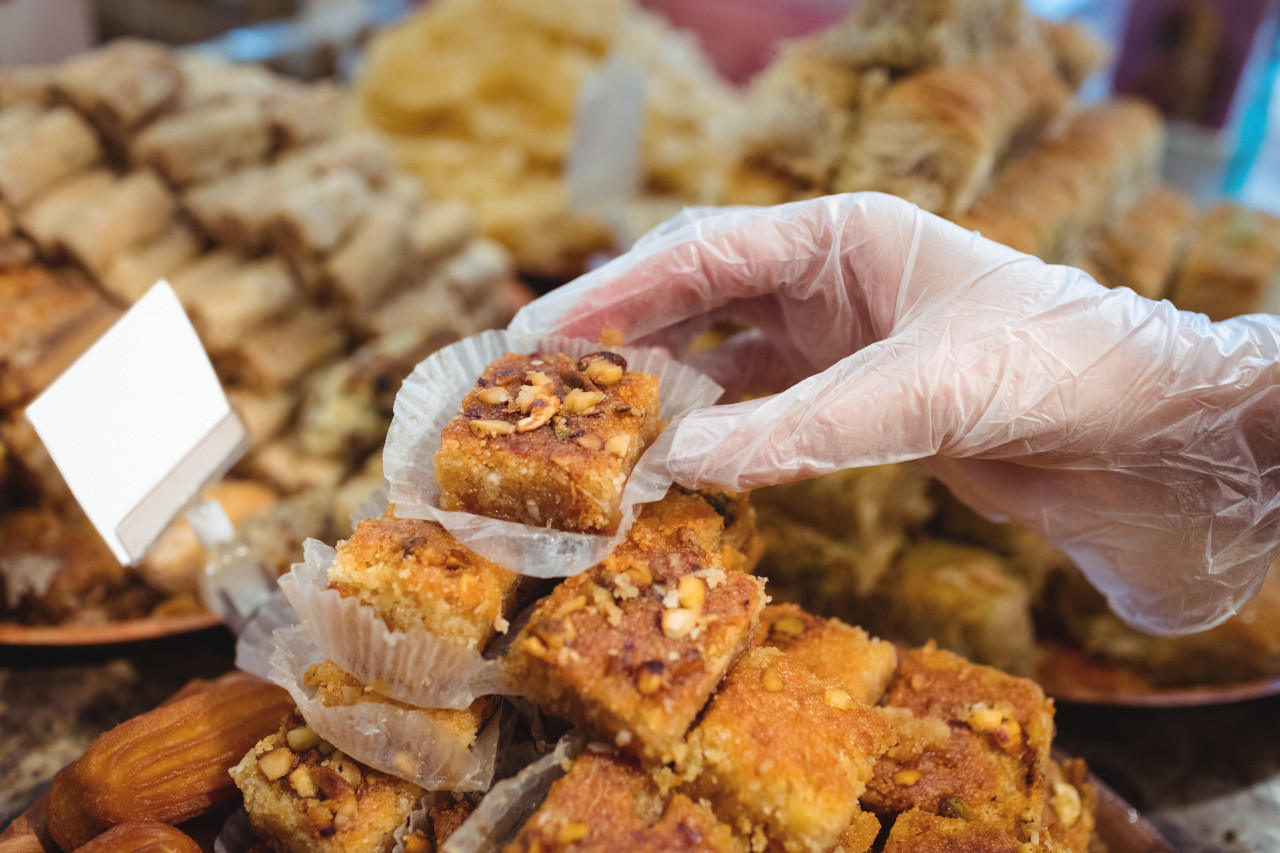 Le Kesh
If what you're looking for is a familiar cozy little restaurant, then Le Kesh is the perfect option. Its Moroccan decorations and succulent tajine will make you want to stay in the city forever.
Coconut Tree
This one is truly special. They serve the tastiest Sri Lankan food with a twist. If you have never tried it before, please check it out. You won't regret it and you'll see why I say this is one of the best Oxford restaurants.
Yeti
Last but not least. Yeti has an extensive menu which also suits the vegetarians. Its Nepalese and Indian cuisine blend is a pleasure for the eyes and for the mouth. Go for the chicken korma, it's divine.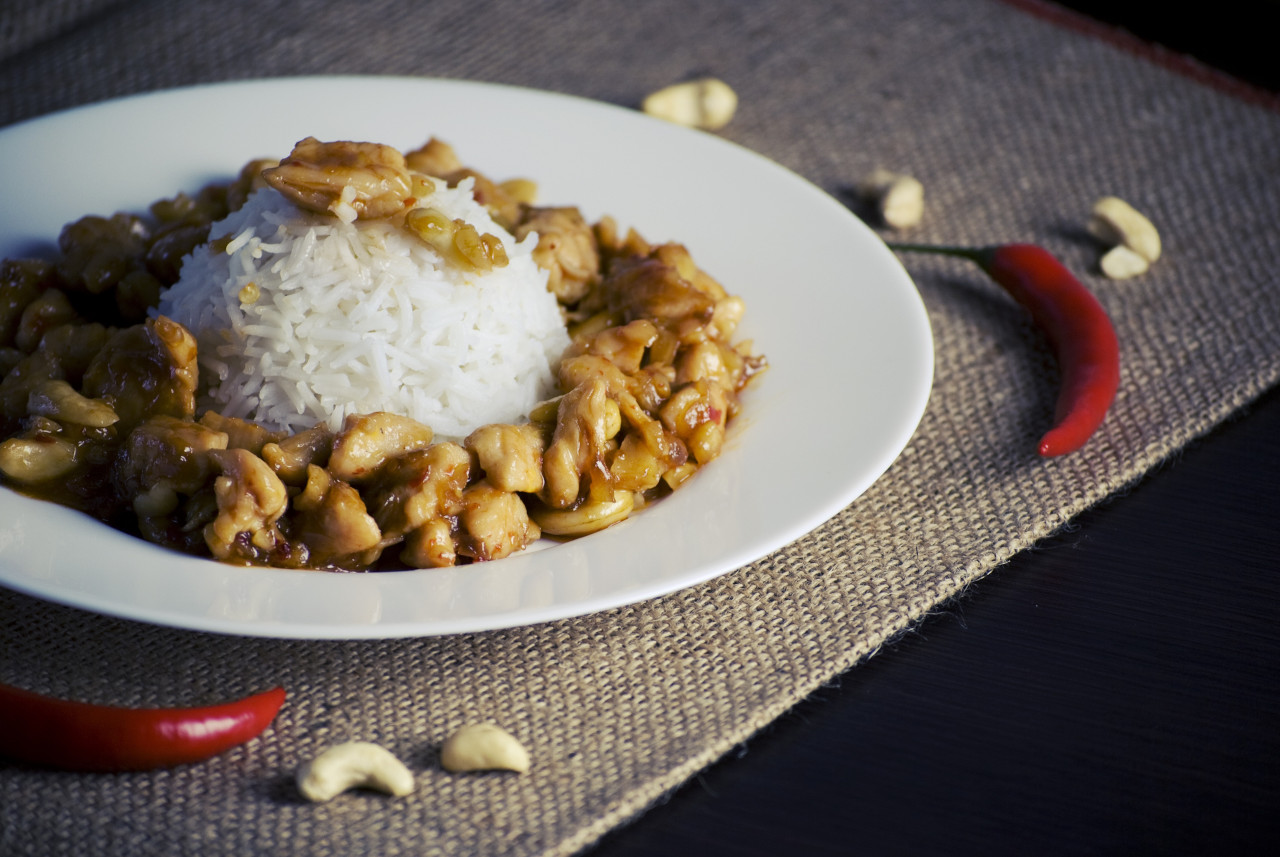 Where to stay in Oxford
There's plenty of choice for accommodation in Oxford. Given the number of tourists that visit each year, the city is filled with awesome places where to stay that would satisfy any traveler.
Oxford Hostels
YHA Hostel: Fantastic location and cosy rooms. All the amenities are nearby and there's even a Domino's 2 minutes' walk away for those hungry drunken nights.
Central Backpackers is even closer to town and is one of Europe's best hostels! Everything you need is 5 minutes' walk from your dorm room. The atmosphere is social and relaxed.
Oxford Backpackers Hostel is right by the train station, perfect location to do a little touring outside of Oxford as well. They offer both dorms and privates. This is the perfect place if you want to make friends and socialize.
B&Bs
The Oxford Townhouse: Located only 10 minutes away from the city center, the Townhouse offers high-standard rooms with all the necessary amenities. In the morning you can also enjoy a delicious English breakfast.
Oxford Cherwell B&B: This is situated in the lively neighbourhood of Cowley, south of the city center. It's only a 20 minutes' walk into town and offers well-equipped comfortable rooms. Service is excellent and you also get to stay in one of the coolest parts of the city.
Hotels
The Old Bank: This is one of Oxford's fanciest hotels. Once a bank, the now 5-stars hotel is inside a luxurious building and offers huge rooms with marble bathrooms. It's located on High Street and is close to all the major landmarks.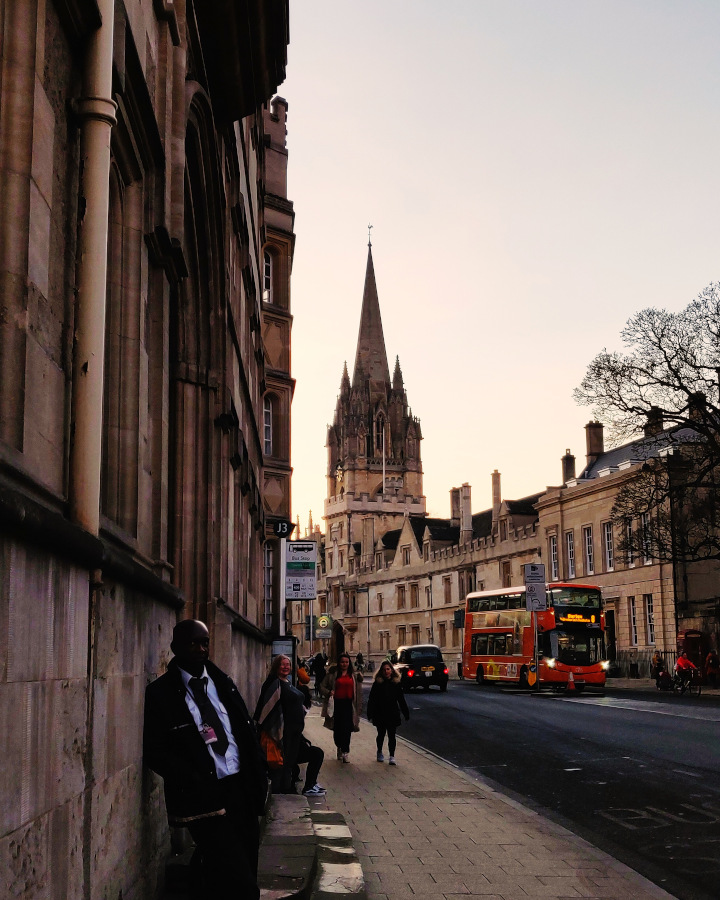 The Richmond Hotel: Located in a trendy neighbourhood close to the Ashmolean Museum, the Richmond Hotel is a perfect option for accommodation in Oxford. The rooms are modern and well-furnished. And there's even a swimming pool!
Malmaison Oxford: Once a castle AND a prison, Malmaison is one of the most recommended places where to stay in Oxford. The Victorian boutique hotel is right by the city's main shopping center and offers lush continental breakfast in the morning.
If you're planning on enjoying Oxford's nightlife, I suggest you stay in the neighbourhoods of Cowley or Jericho. Or at the hostels if you're a broke backpacker like me!
If you're visiting with your family, you might want to stay in the city center or Summertown, these are the quieter places in Oxford and optimal areas for kids.
Explore Oxford: Insider's tips
Oxford is the sort of place that has to be walked as much as possible. There are incredible side streets, cool pubs and fun events happening all the time, all within walking distance from town!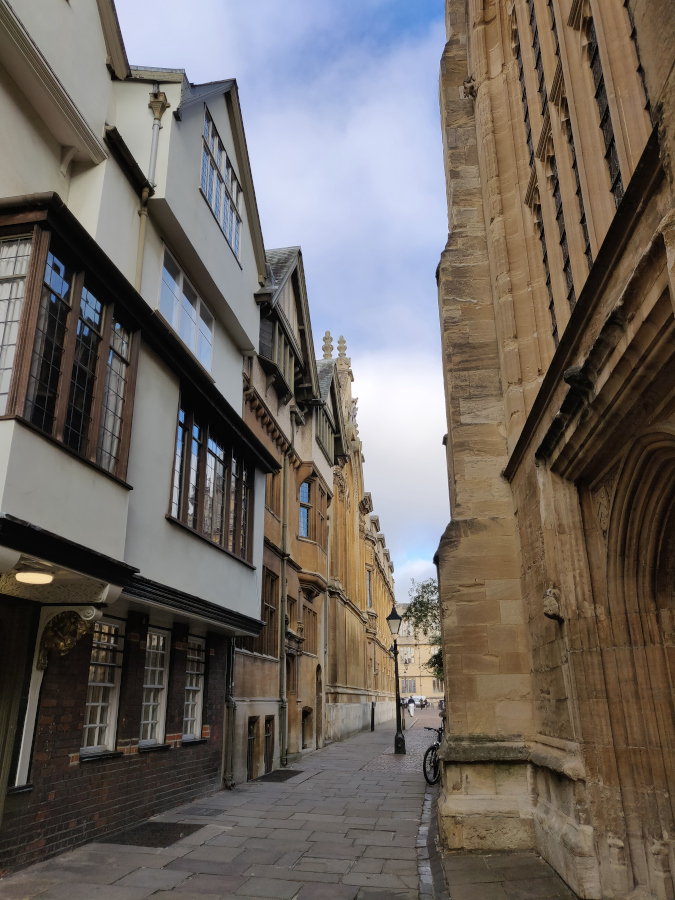 If you can't be bothered to walk, make sure you get the best bus pass option depending on how many days you're staying in town. Public transport is super reliable and will take you anywhere you need.
To get in and out of the city from the closest airports I suggest you take The Airline. This is a direct bus that connects Oxford to Gatwick and Heathrow.
A word of advice: the city in summer is EXTREMELY busy! If you hate crowded places, try to visit before or after the language schools take over the city center.
Finally, one thing that is worth mentioning is that Cowley Road can get pretty sketchy at night. It's the street with all the bars and pubs so people tend to get drunk around here. Play it safe by walking with other people or getting in a cab.
Final Thoughts
I have lived in Oxford for almost three years now, left it, and came back after backpacking South America in 2019, and it has become my second home.
The city has this beautiful energy to it that makes you want to stay longer and longer. The architecture is so suggestive it will leave you in awe no matter how many times you visit the place, a bit like going to the Salt Flats in Bolivia. Crowds are friendly and you can feel at home, no matter where you come from.
About the author – Marta Polizzi
Italian made and UK based. Marta is exploring the world while building bridges across countries at EF Language Travel. Pursuing her dream of a life on the go and always writing about South America. If you'd like to learn more about her backpacking experiences, or ask more about Oxford, get in touch via Facebook, Instagram or Pinterest!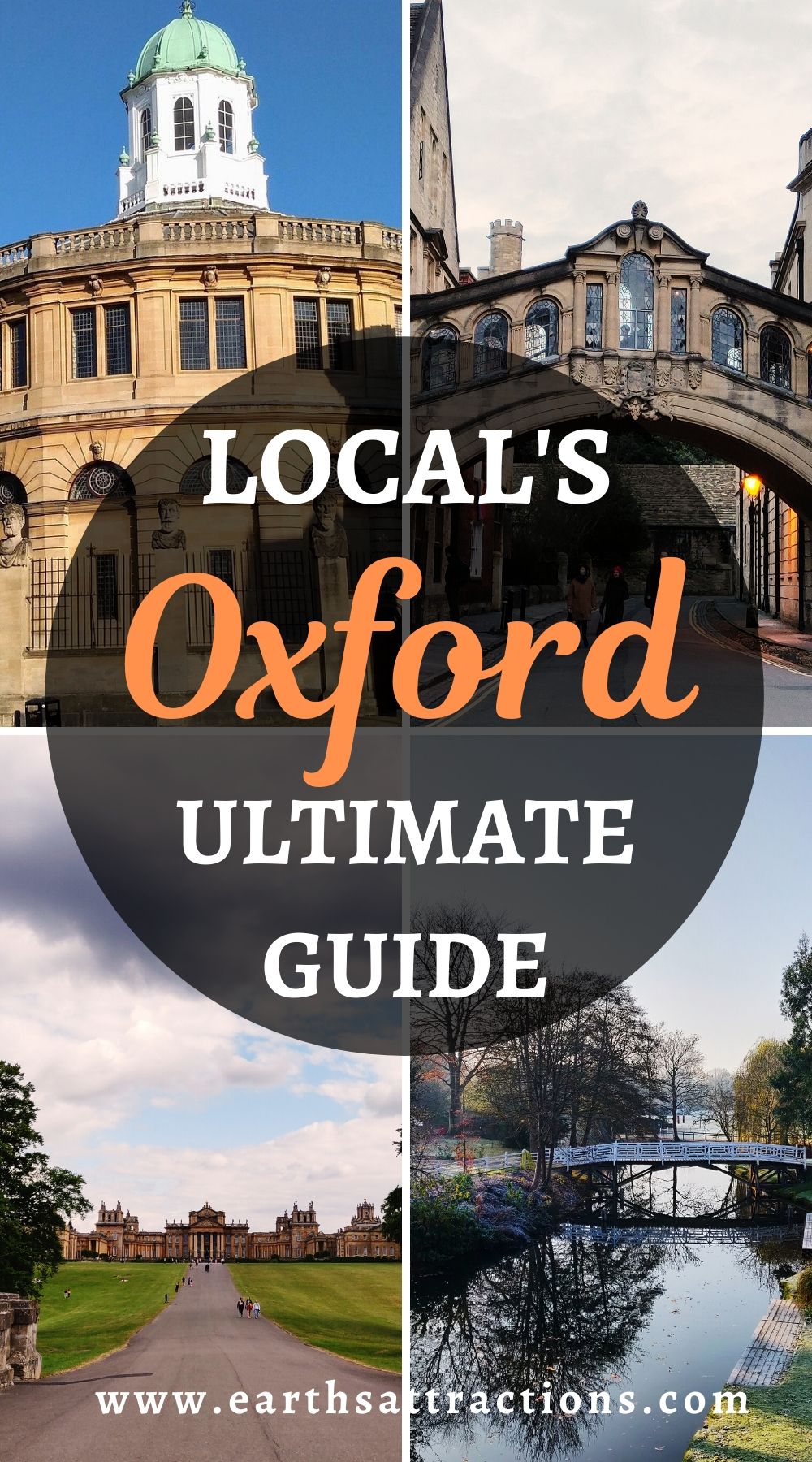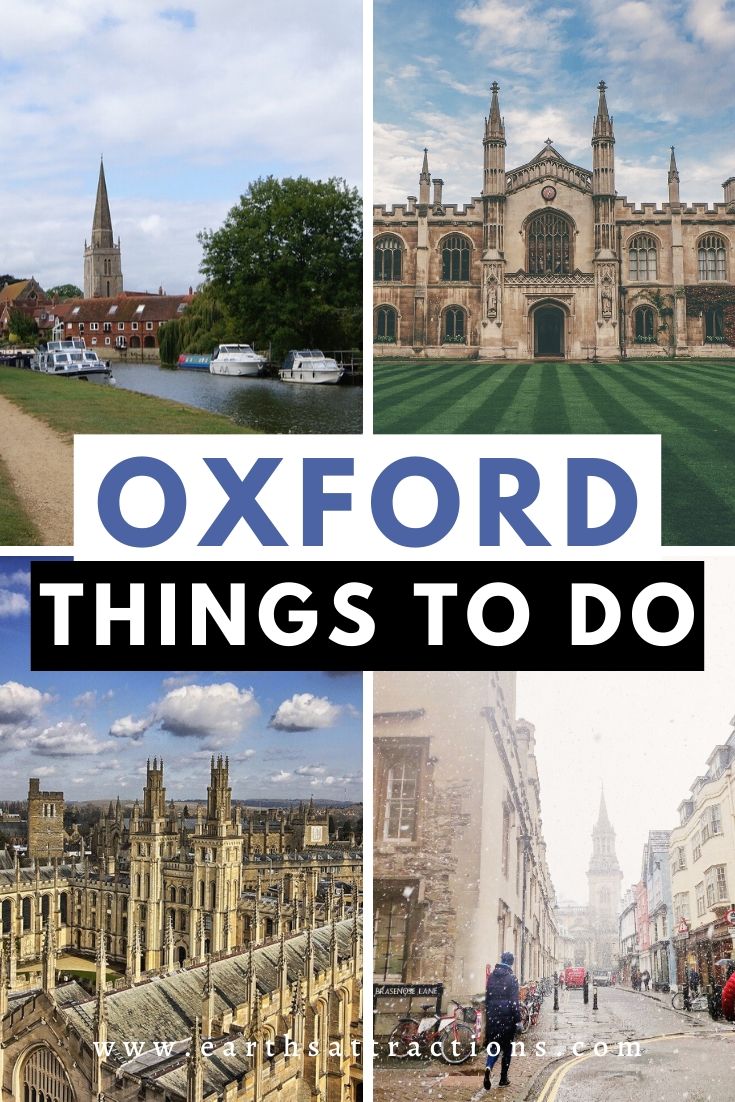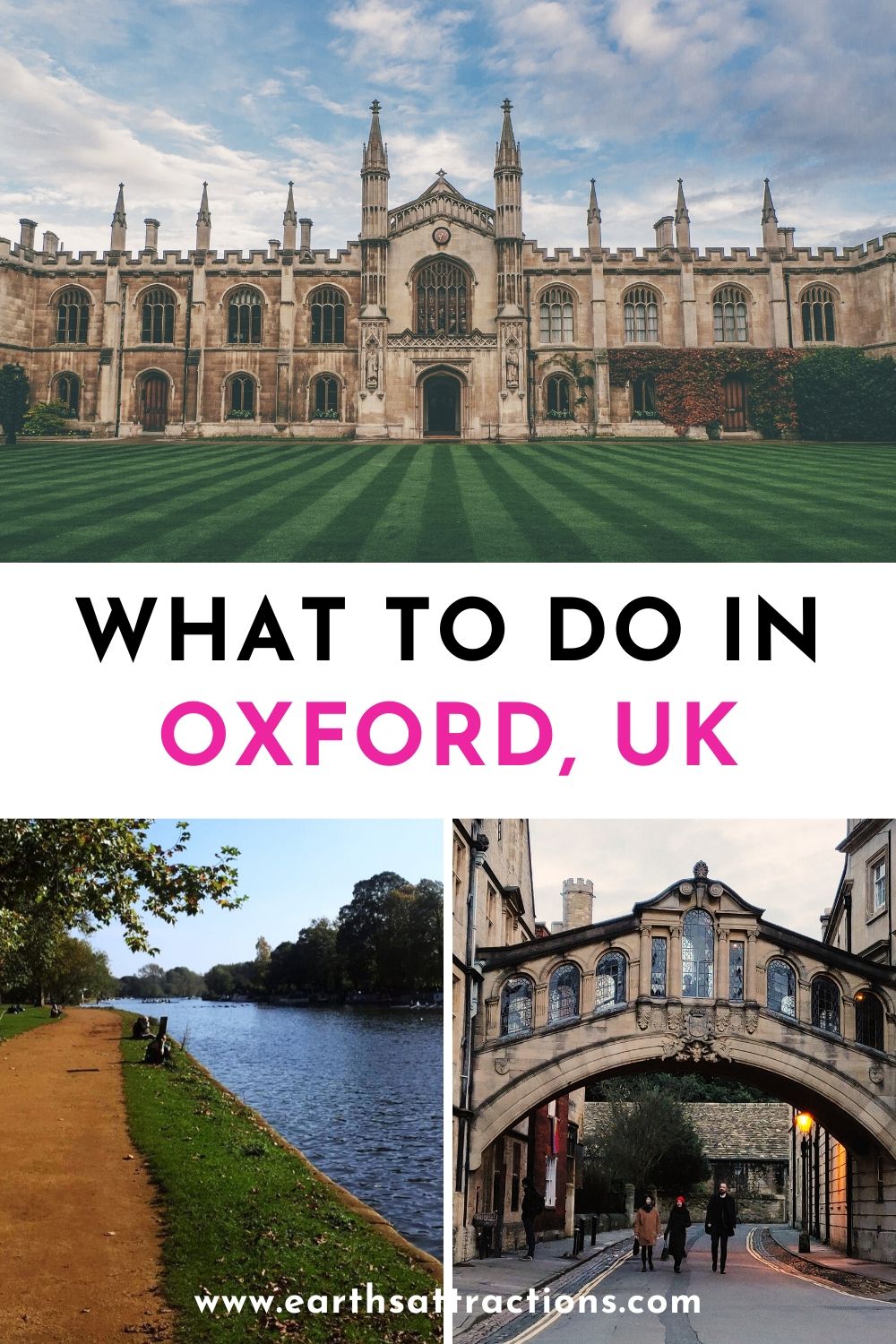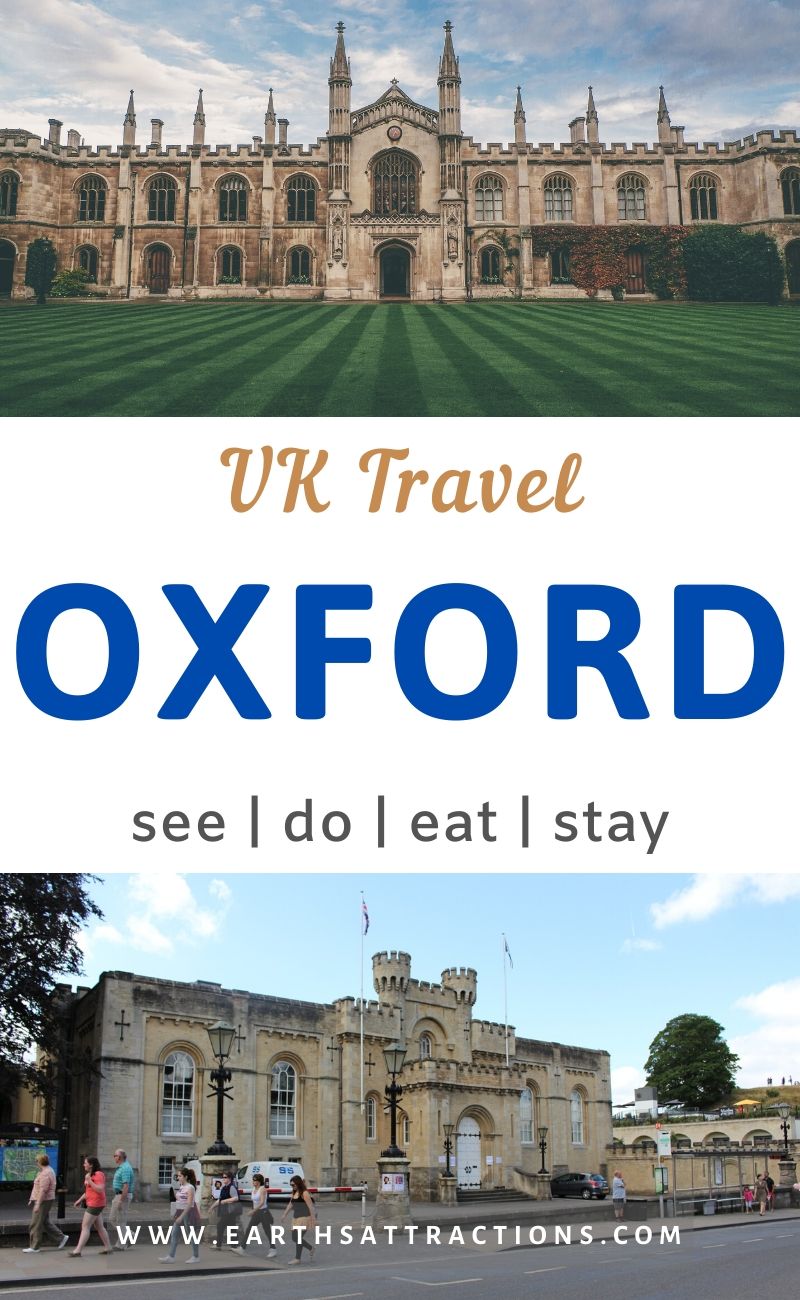 Photo sources: Apart from Marta's photos, external photos were used: 2, 3, 5, 6, 7, 12, 13, 14, 16, 17, 18, 19