New York City is a place that continues to grow in popularity with tourists and business people alike. In recent years, the use of public transport has become increasingly popular as a method of reaching the Big Apple. This is likely because it can be more cost-effective, and convenient, and it is also better for the environment.
One of the most popular modes of public transport is the bus. A bus can be sourced from neighboring cities and even states. That being said, there are also a few downsides to taking the bus to New York City. Let's explore.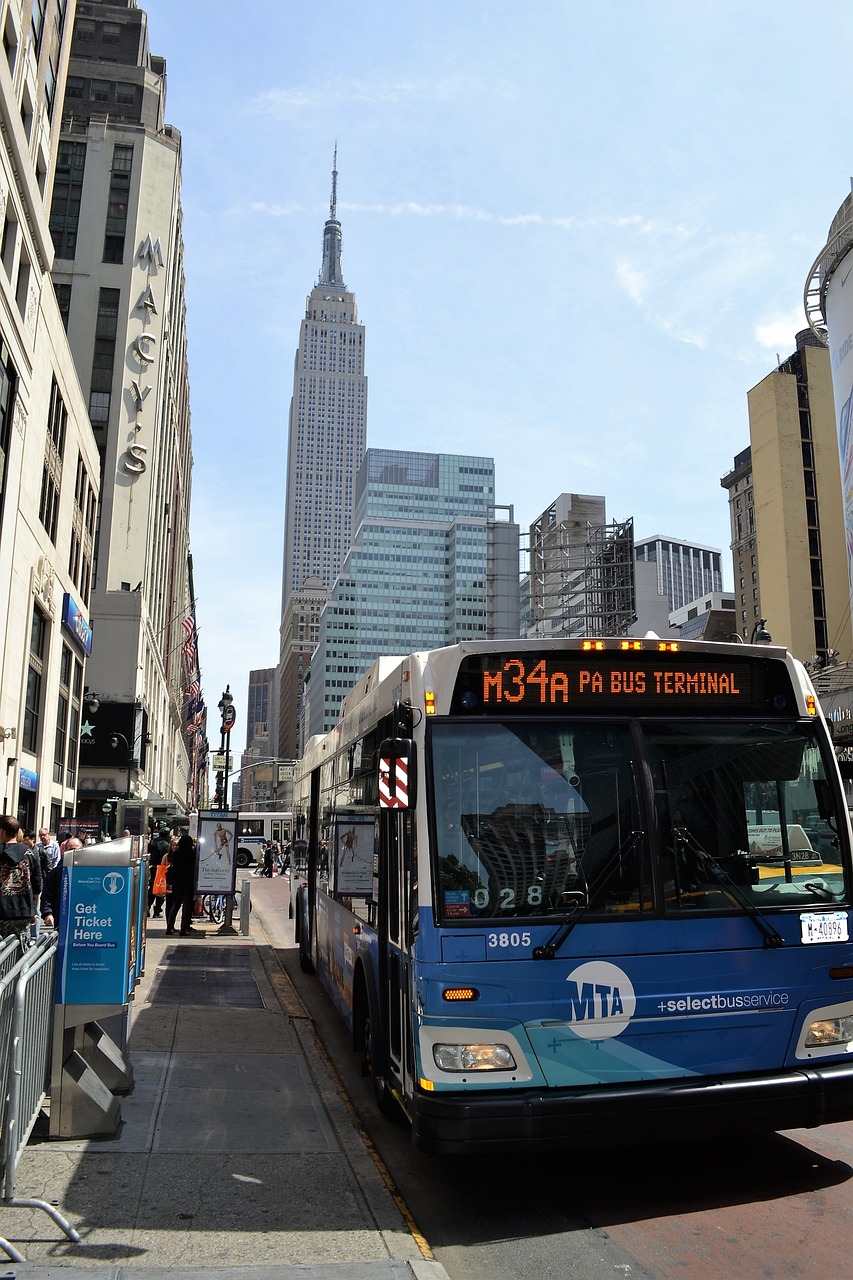 photo source
The Pros
There are several pros to taking the bus to New York City. Firstly, it's the fact that you can take a bus to New York City from any other state in the country. You could even take a bus from LA all the way on the west coast to New York City. Of course, there are much shorter journeys, from surrounding states and areas. If you want to reach New York City from Washington, for example, then you only need to take a look online to find sites such as Wanderu.
You can find the best option for you to get a bus from DC to New York City. If you are taking the bus to New York for business reasons, then you have the opportunity to be more productive than you would otherwise be. Since you aren't driving the bus, you can use the time to catch up on work.
Buses, and public transport in general, are also better for the environment. It reduces the number of vehicles on the road and therefore lowers the carbon emissions created. In addition to this, the rate of fuel consumption is also decreased, which means lower levels of pollution. The collective daily commute of workers to New York City does play a huge role in air pollution and greenhouse gas emissions; reducing this is obviously incredibly beneficial for the environment.
The government often subsidizes public transport through schemes and grants, which makes it cheaper than travelling by private vehicles. When travelling in your own vehicle, you obviously have to pay for gas, tolls, and parking when necessary. On the other hand, travelling by bus simply requires a ticket and depending on the length of your journey, this can be as little as a few dollars a day.
Taking the bus also increases your opportunity to interact with others, which admittedly can be both positive and negative. For those that live and work in relative isolation, these small daily interactions can become a lifeline to stave off loneliness. Public transport is also good for the economy, it creates a lot of jobs, and so the choice of whether or not to take the bus can directly impact someone else's livelihood.
Fewer vehicles on the roads also mean less congestion. The roads of New York City can be quite busy, so not driving and parking could be preferable. Obviously, public transport accommodates far more people than a single vehicle. This means that if more people chose to take the bus or a train, then there would be far fewer vehicles on the road. Buses are, therefore, a traffic calming measure, and they can help to ensure that you will reach New York City in a timelier fashion than you would if everyone were to be sat in traffic in their own vehicles.
The Cons
Where there are advantages, there are, of course, disadvantages too. Firstly, public transport obviously means that you have to travel with other members of the public, which can be a downside in and of itself. Depending on when you travel to New York City, you might find the bus to be busy and full of people, which can be uncomfortable. The public is also unpredictable; you might encounter a few people that you would otherwise wish to avoid.
When travelling via public transport, you are also at the mercy of the schedule. They follow a route, and the route has other stops. This could mean that New York City won't be the only destination. They can also encounter delays for a number of other reasons, which could make you late.
Also, depending on where you live, you might not have very many options when it comes to public transport. Obviously, a lot of places across America have a great public transport system, but not all of them do. As mentioned, you can get a bus to New York City from all states, as long as you are close to the city. It is often rarer to catch a bus in rural areas, and you would need to make your way to the nearest town or city to find a train station. Most places are on some sort of bus route, but you might need to take multiple buses to reach New York City.
Finally, you also obviously have to make your way to the stop; public transport doesn't offer a door-to-door service. It is all about finding the nearest stop to your starting point that can get you as close to your endpoint as possible.
In The End
There are pros and cons for most things in life, and public transport is no different. While taking the bus to New York City is certainly better for the environment and often for your wallet, too, there are also downsides to consider. It comes down to your personal preferences and, of course, where you are travelling to. That being said, the bus to New York City is definitely worth consideration, especially as it has plenty of free attractions.