Madison, or the Mad-City as locals call it, is a wonderful place to visit in the USA. Read this local's guide to Madison, Wisconsin, USA written by  Jessica C. from The Belle Voyage to learn the top attractions in Madison, off the beaten path things to see and do, where to eat, where to stay, and tips for Madison. This complete travel guide to Madison is part of the ongoing series of free travel guides on this blog.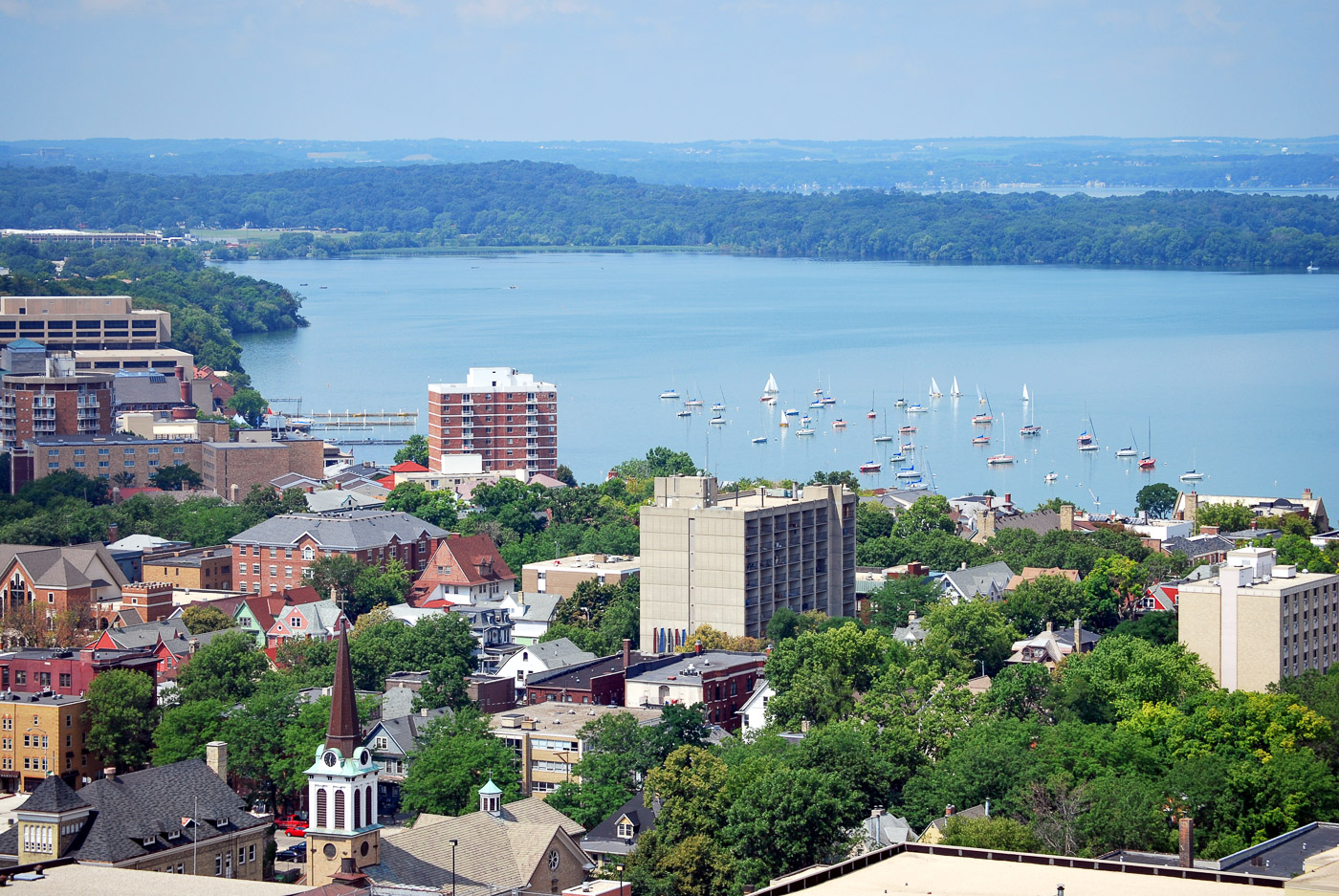 A local's guide to Madison, Wisconsin
As the Wisconsin state capital and home to the University of Wisconsin, Madison is the heart and soul of the entire state, and if you're visiting, it's the best place to soak up some Midwestern hospitality. Geographically, Madison is a 2 hour drive from Chicago, or a 1 hour drive from Milwaukee, so it's an easy side trip if you'll be in either location. Downtown Mad-Town, or the "Mad City" as locals call it, sits on an isthmus, a tiny strip of land in between two lakes: Lake Mendota and Lake Monona.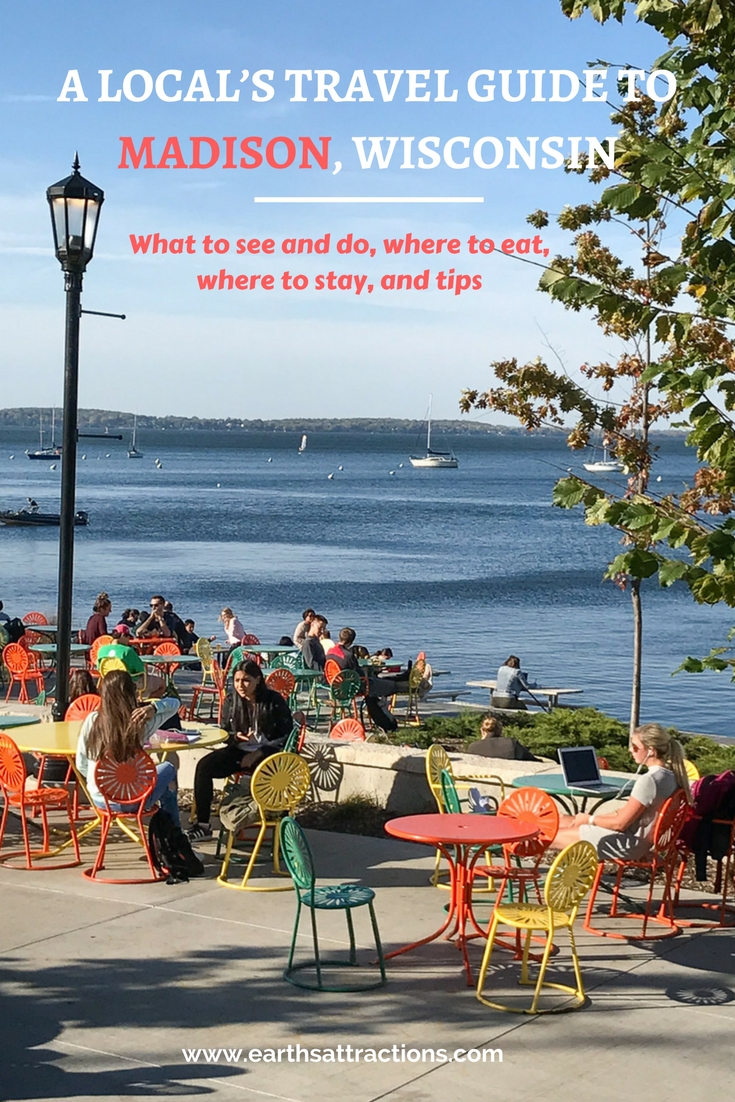 Top Attractions in Madison
The majority of Madison's must-see landmarks are all located near downtown or the University's campus. You can see most of them on foot, or by bicycle if the weather is cooperating.
Wisconsin State Capitol Building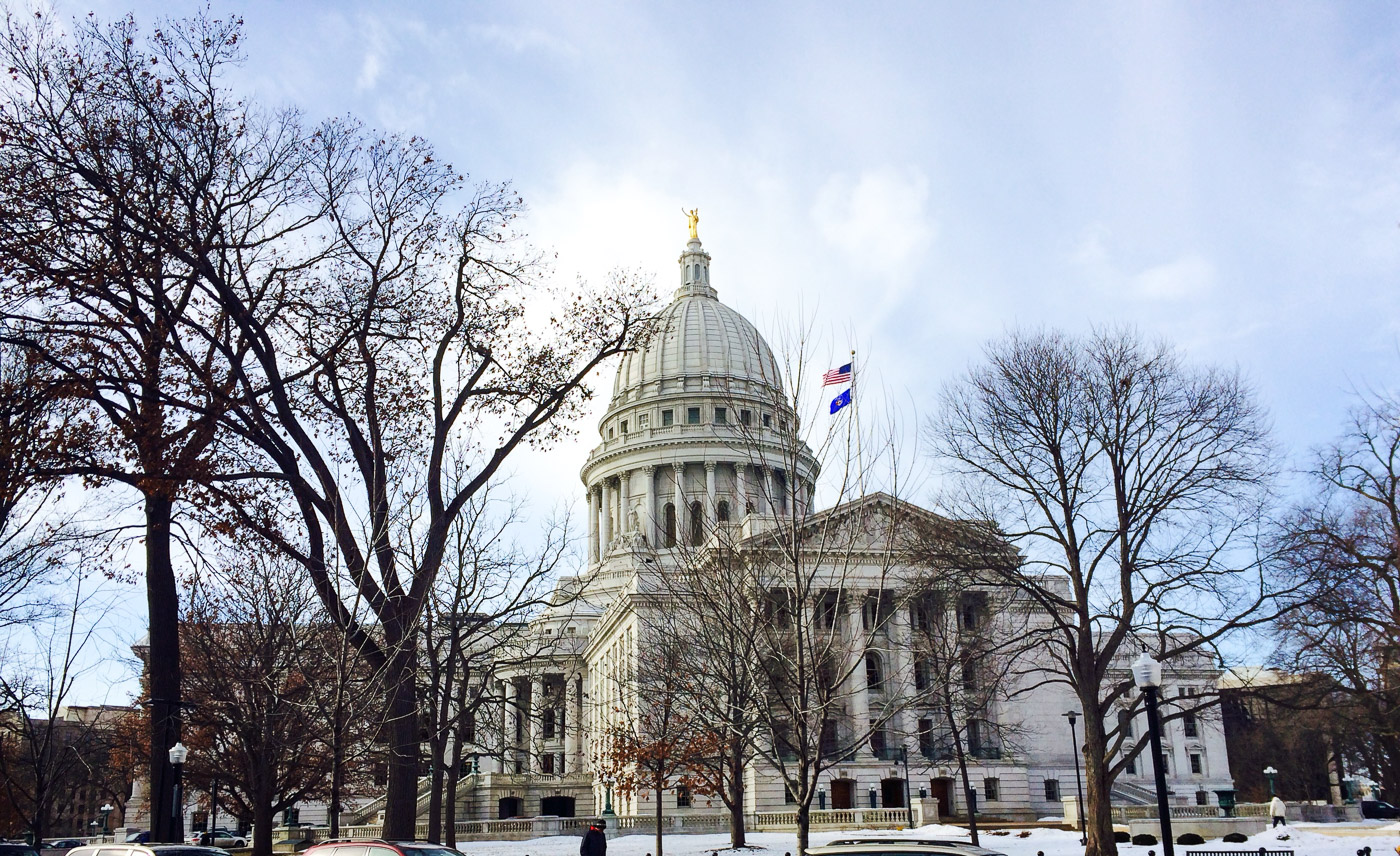 You can't visit Madison without a stop in Wisconsin's state capitol building, located smack in the middle of the city. As the tallest building in Madison, its stately presence is home to the Wisconsin Supreme Court, the state legislature, and the Office of the Governor. No reservations are required for tours of fewer than 10 people. If your group is larger, you can schedule one ahead of time.
State Street
From the Capitol, continue on down to State Street, a pedestrian-only mall that serves as the main drag in downtown Madison, and is filled with shops, bars and restaurants. On Friday or Saturday nights, State Street turns into a lively hub for students, but during the daytime, it's a great place for a stroll and some shopping.
Union Terrace / Lake Mendota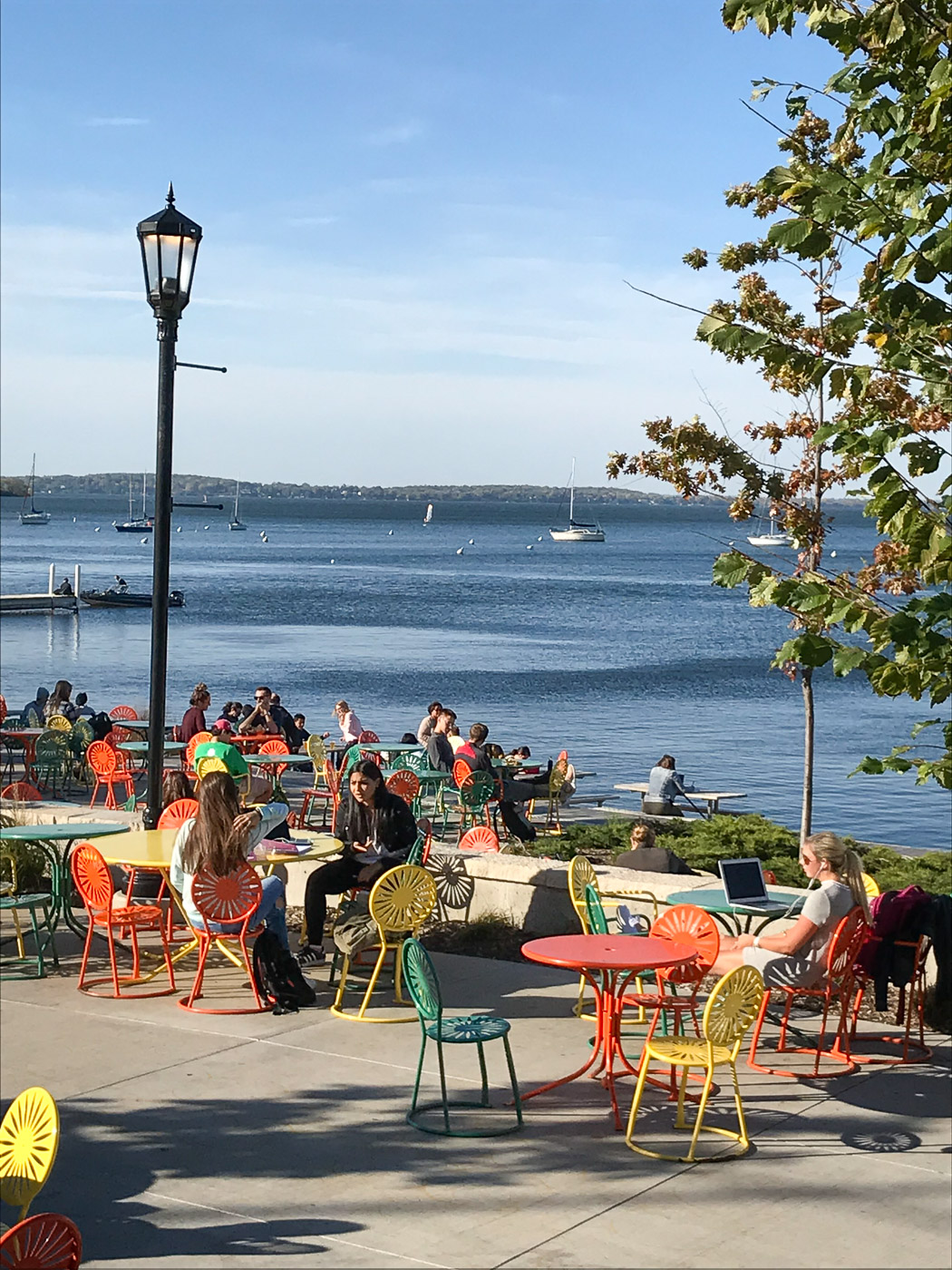 A short walk from the end of State Street is the Memorial Union, best known for its outdoor lakeside terrace, and colorful chairs that stand out against the backdrop of Lake Mendota. Grab an ice cream from Babcock Creamery or a pitcher of beer, and enjoy live music with the locals, while watching sailboats as the sun sets over the lake. On a warm summer night, tables can be hard to come by, so make sure to arrive early to get a spot.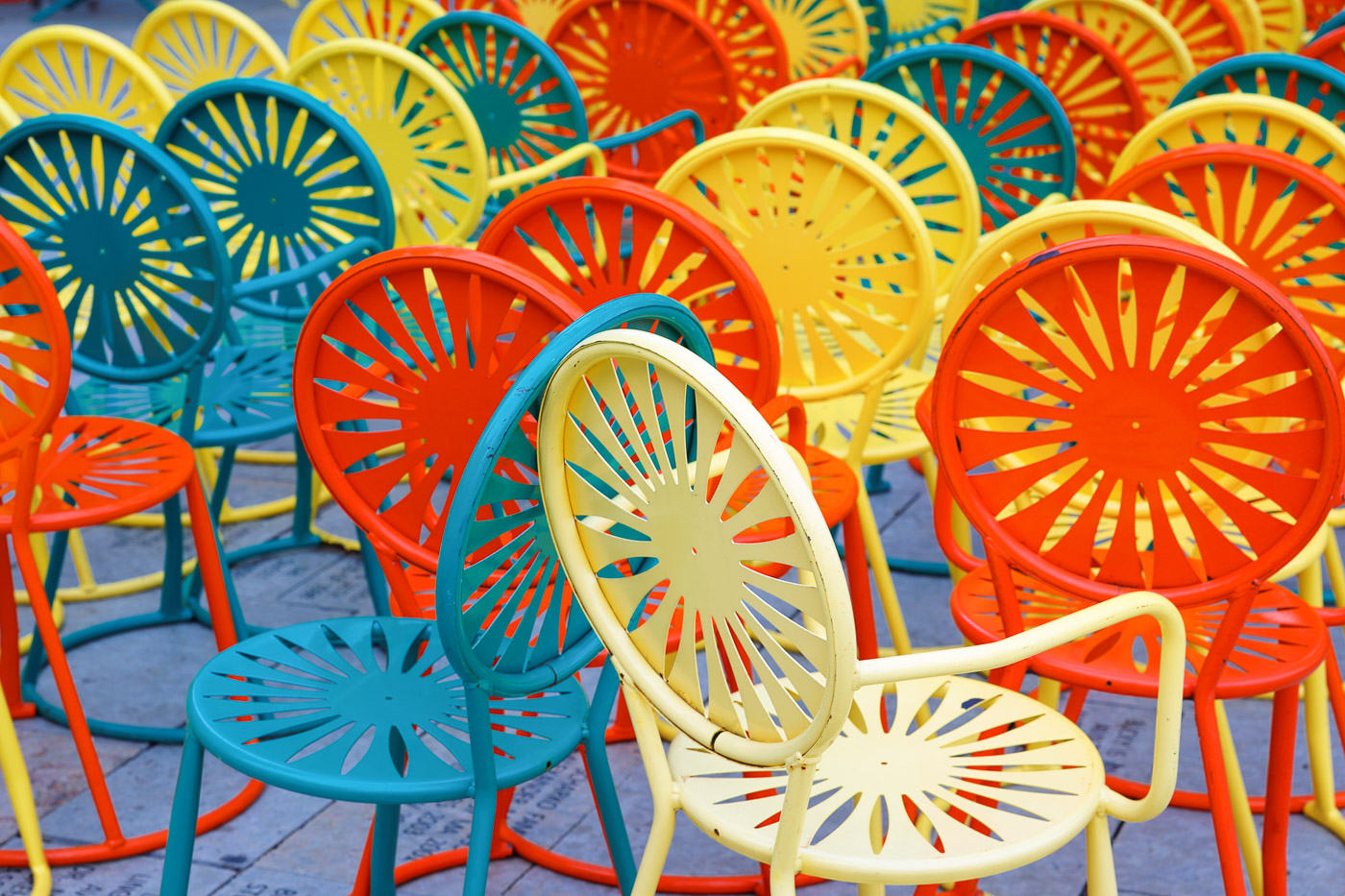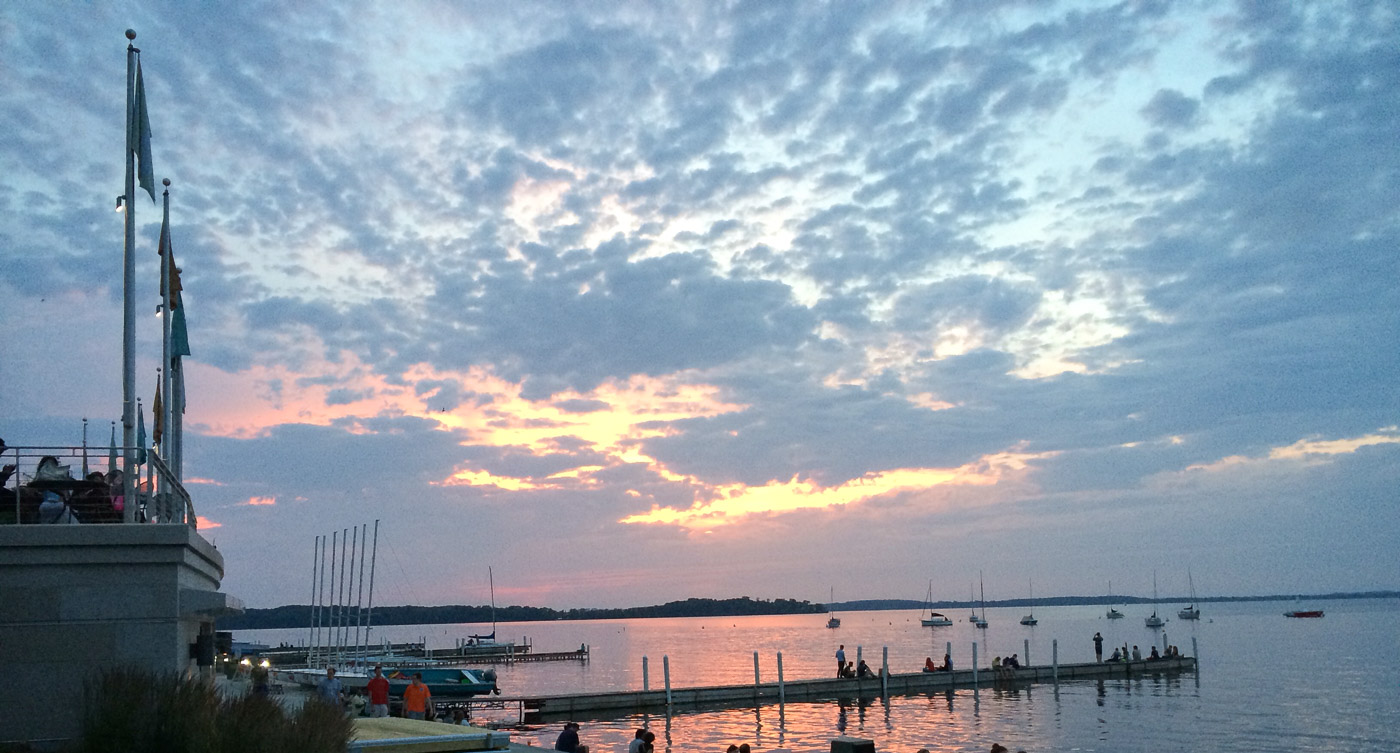 Camp Randall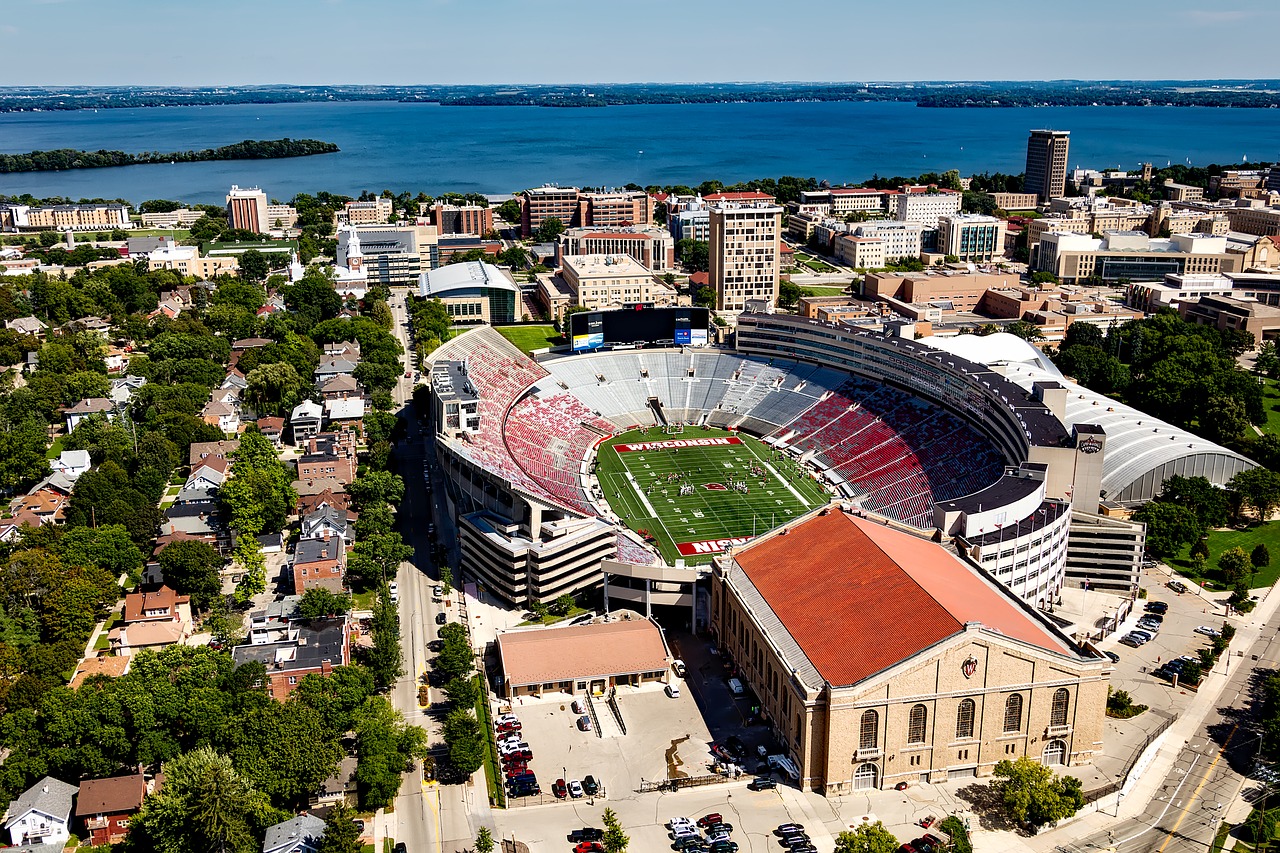 Imag from Pixabay
During football season, Camp Randall, the University's football stadium, is the heartbeat of the entire city. Civil war canons adorn the stadium grounds as a tribute to the location's original use as a training facility for the Union Army during the Civil War. If you can time your trip to Madison to coincide with a home football game, you will get a sense for the "real" Madison, as the city comes alive in a sea of red to cheer on the Badgers.  Get tickets to a game and visit Camp Randall for a lively start to your Saturday.
Picnic Point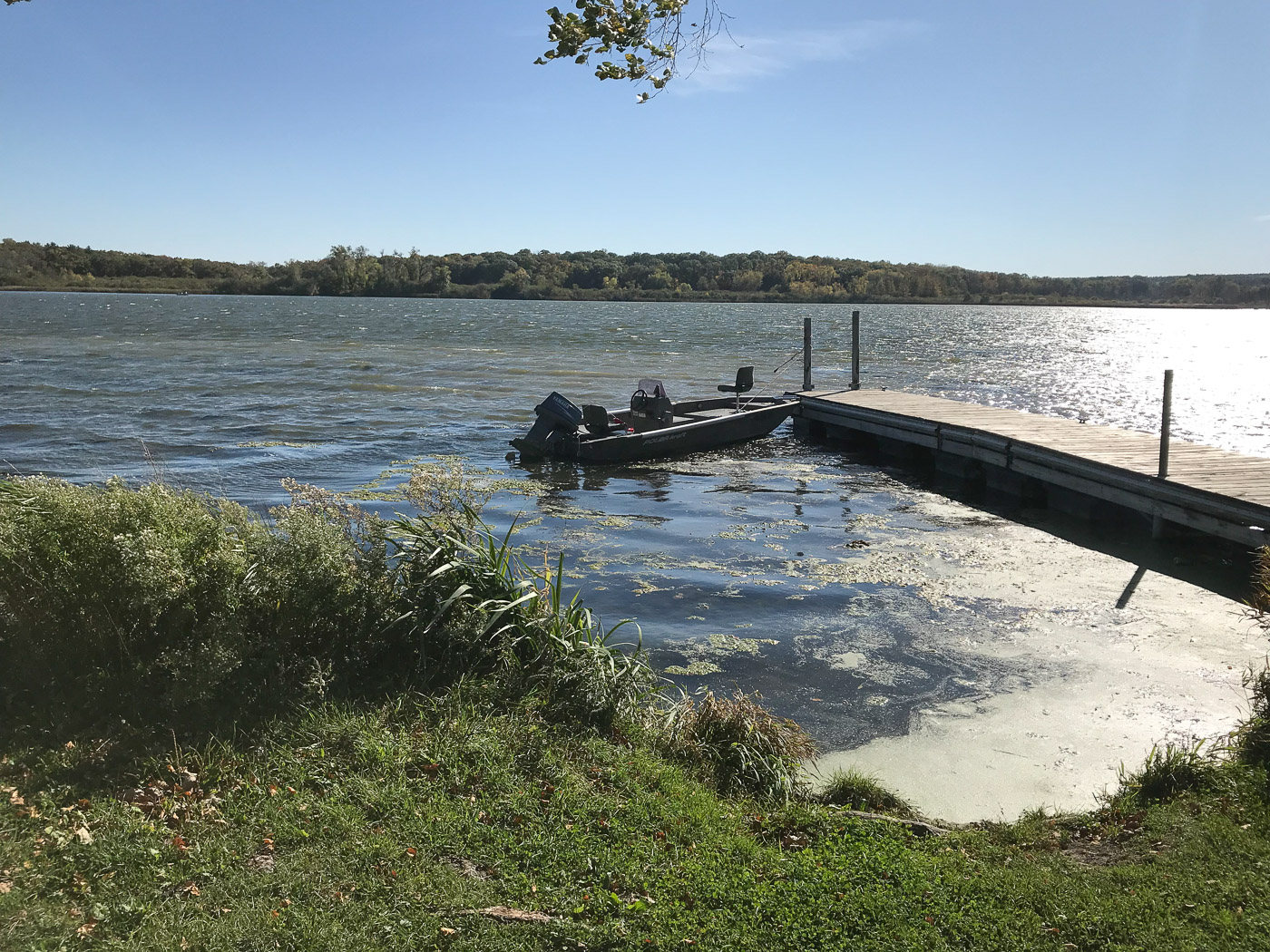 Picnic Point is a mile-long peninsula that juts out into Lake Mendota, and part of the Lakeshore Nature Preserve. While the point can be accessed by a boat or canoe, but the best way to visit is on foot. It's an easy, flat stroll out to the end of the point, and once the leaves start turning in the fall, the scenery on Picnic Point is just stunning.
Off the Beaten Path in Madison
Concert on the Square
On Wednesday evenings during the summer months, Concerts on the Square transform Capitol square into an outdoor concert venue, filled with picnickers, and their blankets and chairs. Local restaurants line the square and offer ready-made picnic food, or you can bring your own. Check the calendar to see what's playing – it's usually classical favorites.
Cave of the Mounds
Located in Blue Mounds, a 30 minute drive west of Madison, Cave of the Mounds is pure underground eye candy. First discovered in 1930 during limestone mining, the Cave of the Mounds is a true jewel. The colorful stalactites and stalagmites will leave you dazzled, especially if it's the first time you've experienced visiting a cave.  This one is the perfect introduction, since the pathways are paved and lit. Tours of the cave run year-round.
Farmer's Market on the Square
When most people picture Wisconsin, they picture cows. And corn. And farms. So it shouldn't come as a surprise that Madison puts on a fantastic weekly Farmer's Market. On Wednesday and Saturday mornings in the summer months, head back to the Capitol Square for a farm-fresh buffet of fruits, vegetables, meats, and cheeses. It doesn't get any more farm-to-table than this!
American Player's Theatre in Nearby Spring Green
If you visit Wisconsin between late spring and early fall, a side trip to the American Player's Theater is a magical way to spend an evening. The theater is tucked back in the woods outside of Spring Green, and you'll feel like you're miles away from the closest city. Performances at APT range from modern plays to Shakesperian classics, and are incredibly well-done. Pack a picnic for dinner at the picnicking grounds outside the theater, or you can order one ahead of time.
Where to eat in Madison
The Old Fashioned
Located right on Capitol Square, The Old Fashioned is a great spot to sample Midwestern classics. Be ready for fried cheese curds and bratwurst! You just might get hooked.
Quivey's Grove
For a romantic, upscale dinner, check out Quivey's Grove, just on the outskirts of town. You'll love their inventive twists on traditional Midwestern fare, and the underground tunnel that connects the bar with the restaurant a novelty for visitors and gives the rustic spot much of its charm.
Monty's Blue Plate Diner
Monty's is the perfect spot for a local lunch, and it's located not far from downtown. For dessert, grab a frozen custard (a Midwestern dessert specialty) at Michael's Frozen Custard.
Where to Stay in Madison
The Edgewater
The Edgewater is an elegant boutique hotel located right on Lake Mendota. The views don't get any finer in Madison!  The Edgewater is also perfectly-located within downtown Madison, and you'll be able to walk to many of the places in this guide.
The Graduate Madison
Another chic boutique hotel, The Graduate is just the right blend of rustic and modern. Its decor just nails Madison's vibe!
Tips for Visiting Madison
Pick your season
The most important tip for visiting Madison is to wisely choose the timing of your visit. Madison gets bone-chillingly cold during the winter months, and from November to March, the weather might keep you from enjoying all that the city has to offer. Instead, aim to visit Madison between May and October. The city also revolves around the University's calendar, so make sure to check that your visit doesn't coincide with graduation weekend, for example, where hotel prices will be inflated.
Engage with the locals
One of the best parts of Madison, and the Midwest in general, is the down-to-earth culture. It's something you can't see, but as a visitor, you can still experience it by striking up a conversation with a local. Midwesterners are some of the kindest and chattiest people you may ever meet. The perfect conversation starter is always: "Did you watch the Badger game last weekend?".
Final Thoughts on Madison
While its sights may not make headlines like those of Chicago or Minneapolis, Madison's charm is decidedly under-rated. If you're looking for a spring, summer, or early fall getaway, Madison is a lovely city that will leave you wanting more!
Author Bio
Jessica C., creator and curator of The Belle Voyage, knows how to live life out of a suitcase without foregoing her beauty and fashion favorites. She has lived and studied on four continents, regularly cross-crosses the U.S. for business, uses her vacation days to embrace new adventures, and always has her travel makeup bag packed and ready to go. Follow her travels on Facebook, instagram, and Pinterest too.