It's always good to escape the stresses of everyday life for a while, which is why so many of us choose to use our annual leave to take a holiday. Whether you're taking a solo break, enjoying a couples' getaway or planning a family holiday with the kids, a road trip could be the perfect option to explore new locations and relax with some well-deserved downtime.
Your road trip can be as adventurous or as laid-back as you want. If you're taking a bunch of excited children, you can even make your break educational by visiting historic sites and learning about other cultures. And it's a great excuse to get out those scrapbooks and start creating!
With many people choosing to take staycations on the back of the pandemic, we've put together some awesome ideas for a Celtic country road trip across Scotland, Wales and Ireland. There are road trip options to suit all budgets so you can find something that fits your financial situation.
Scotland
Known for its beautiful scenery with imposing mountains, deep lochs and bountiful coast, Scotland is a must-visit on any Celtic break.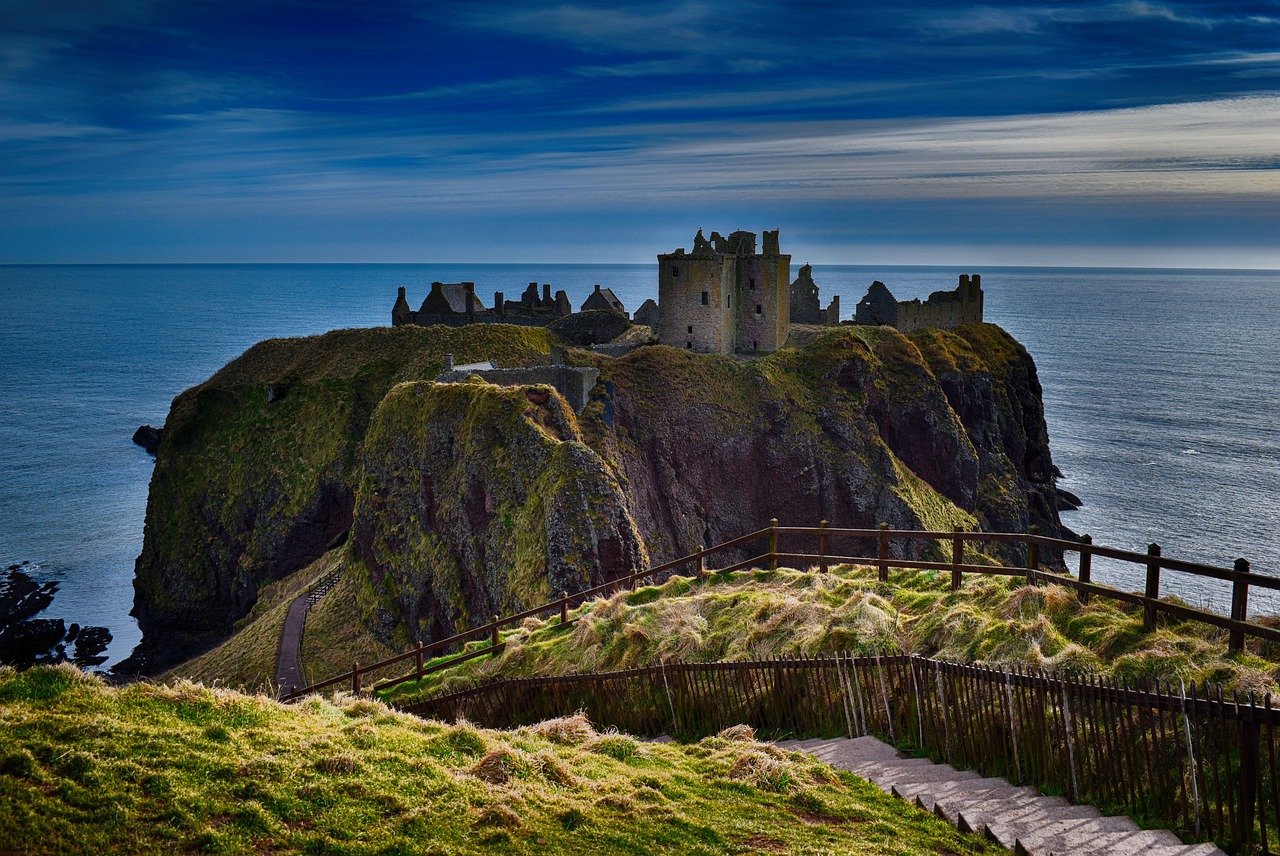 photo source
The ruined medieval fortress of Dunnottar Castle sits on a dramatic rocky headland on the Aberdeenshire coast. Shrouded in Scottish history, it's a breathtaking location to learn about the country's past.
No trip to Scotland is complete without a visit to Loch Lomond and the Trossachs. This beautiful rural area boasts incredible vistas, plentiful wildlife and idyllic villages that are ideal for exploring.
With a rich history and unspoilt landscapes to enjoy on walks or boat trips, the Isle of Skye is also well worth a visit.
Wales
The culture and history of Wales is reflected across the country in iconic landmarks and ruins.
Kidwelly Castle dates back to the 12th century and has strong ties to the Normans. For something unique and awe-inspiring, visit Devils Bridge Falls near the Cambrian Mountains. These striking waterfalls have become a worldwide attraction, which is no surprise considering the epic views.
Wales also features three National Parks, so you won't find yourself stuck for activities in this Celtic country.
Ireland
A must-see highlight on your Celtic road trip is the county of Wexford. With plenty of outdoor activities on offer, gorgeous beaches and historic landmarks, this is the perfect stop for all the family.
Featuring clifftop walks near and a quaint seaside and fishing town, Ardmore in Country Waterford is ideal for a relaxing break where you can take advantage of the mile-long stretch of beach.
Wherever your Celtic road trip takes you, you're sure to discover some of the UK's most iconic landmarks, stunning scenery and exciting activities along the way.