When travelling Africa, you have so many opportunities to feel close to nature with all Africa has to offer. Whether it's a visit to one of the beautiful coast lines, travelling inland to the many spectacular game reserves, climbing or hiking mountains; a holiday in Africa is a holiday experience you will never forget.
1. The African sunsets
Africa is known for its beautiful, otherworldly sunsets, that really cannot be compared – the deep, mesmerizing colors have a way of touching the soul. We are gifted each evening with a whole new sky; one might be a golden sunset with darker gold beads and sprays of silver or shades of pink dancing across the sky and you realize that only in Africa are sunsets so magnificent. On summer days you will see people on the beach, sipping on sundowners and taking in the masterpiece that illuminates the sky, and lights up the ocean. An African sunset should be on everyone's bucket lists of natural gifts not to be missed.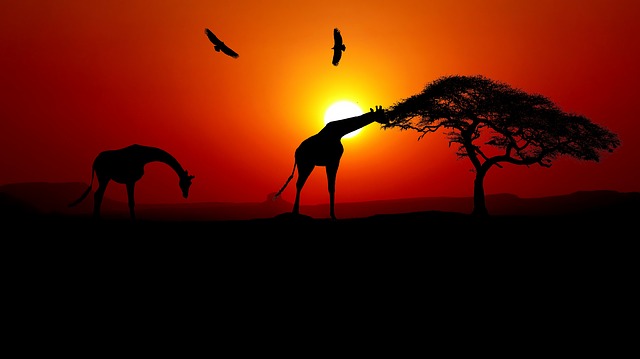 image from Pixabay
2. Go on an authentic safari experience
You cannot visit Africa without experiencing an authentic African safari. There are many options to choose from as far as lodges to stay and safaris to go on and no matter which you choose you will not be disappointed. While you can choose to visit the tourist hotspots such as the Masai Mara, or the Kruger National Park, you should not forget about the more exclusive lodges which also offer big 5 game reserve accommodation, and which offer luxurious amenities and extraordinary sightings. Here, guests are given an intimate bush experience with a trained guide where you will learn all about tracking animal footprints and more, while feasting your eyes on the majestic wildlife species.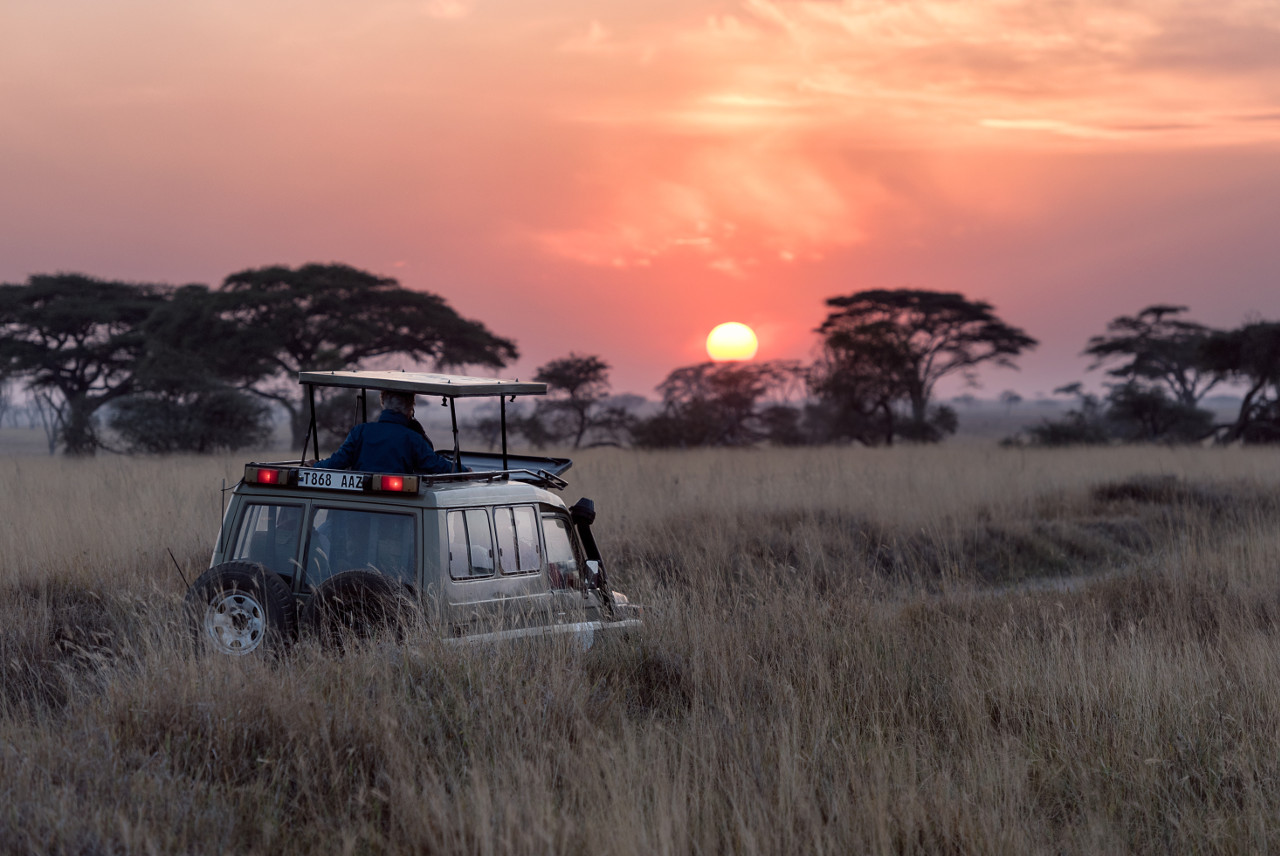 image from Unsplash
3. The warm, welcoming people
No matter where you travel in Africa, you will find that generally the people of that specific region you are visiting will be warm, relaxed and welcoming. Most African countries understand English and should you find that you need assistance, there will be a caring face that will be only too willing to assist you. The culture of Africa is known for its ethnic and cultural diversity. It is a country where creative expression flourishes, traditional and modern differences are accepted, and many stories of the past are shared.
4. The hearty food
Africa has so many cultures that you have to try at least one traditional food. The food of Africa is tasty, hearty and "feel good".
Here are two examples:
South Africa has a variety of foods because of its immense diversity. From curries, breyani, bunny chows, milk tart and koeksisters, to the "lekker" South African braai.
In Kenya, any local will agree that Nyama na irio is one to try. This dish is made of mashed potatoes, corn, onion, peas and beans and served with spiced roast meat. No matter where in Africa you are, the aroma and culinary pleasure is unparalleled; a gift to the palate.
5. The extraordinary sights and experiences
Africa has so many extraordinary sights and experiences not to be missed. Here are just a few:
Sossusvlei in Namibia is surrounded by majestic red desert dunes, its most beautiful and natural wonder, which you should most definitely pay a visit to.
Victoria Falls in Zambia (or Zimbabwe), with its mass of falling waterfalls surrounded by natural beauty is another must.
Table Mountain in Cape Town is one of the new seven natural wonders of nature and makes for a touching sight. Visitors are also able to climb Table Mountain or take the cable car to its summit. Whether you go up by cable car, hiking or climbing, it will find its way into your heart and stay forever.
Masai Mara, Kenya is a natural and cultural wonder. A hot air balloon flight is a once in a lifetime experience as you look down on the lions, cheetahs, leopards and more.
6. Feel close to nature
Any nature lover who is wanting an experience of their very own should take a vacation to Uganda and experience for themselves "Gorillas in the Mist" in the Volcanoes National Park. Here one can pay respect to those who have worked hard to protect these beautiful creatures living in these mountains. There is also the Akagera National Park where wildlife such as hippopotamus, elephants, buffaloes, bushbuck, impalas, leopards, hyenas, crocodiles, hyenas and leopards roam. In the Nyungwe Forest the golden monkeys and chimpanzees can be found.
7. The art scene
Africa is surrounded by beauty which inspires many artists here in Africa. There are many art galleries, displaying all kinds of art, influenced by the various cultures, people, traditions and places. The contemporary art scene in Africa is diverse and dynamic with exceptionally talented and passionate artists. Here are some of the most popular art galleries you will find in Africa:
Goodman Gallery – there is a gallery in Cape Town and Johannesburg, South Africa
Zeitz Mocaa, Cape Town South Africa
First Floor Gallery in Harare, Zimbabwe
Afriart Gallery in Kampala, Uganda