As Twitter reached over half a bilion users worldwide and as travelers are very active on social media, including on Twitter, it is interesting to see which cities are mentioned the most on this microblogging network.
Flexioffices, an office space company, looked at Twitter and its usage around the world – who tweets most, where they're tweeting from, and a sentiment score out of 100 and inserted the results in a really interesting infographic. They measured Twitter over a 30 day period in order to get this snapshot of current global sentiment.
London (5,679,163), Rio de Janeiro (4,211,452) and Jakarta (3,371,525) received the most mentions online. Brighton had the highest sentiment value in UK – 88 – while Greenwich had the highest London Borough Sentiment.
Take a look at the infographic – click for a larger size – to see how did your city performed on Twitter 😉 My city, Bucharest, capital of Romania, wasn't included in this infographic, as far as I can see.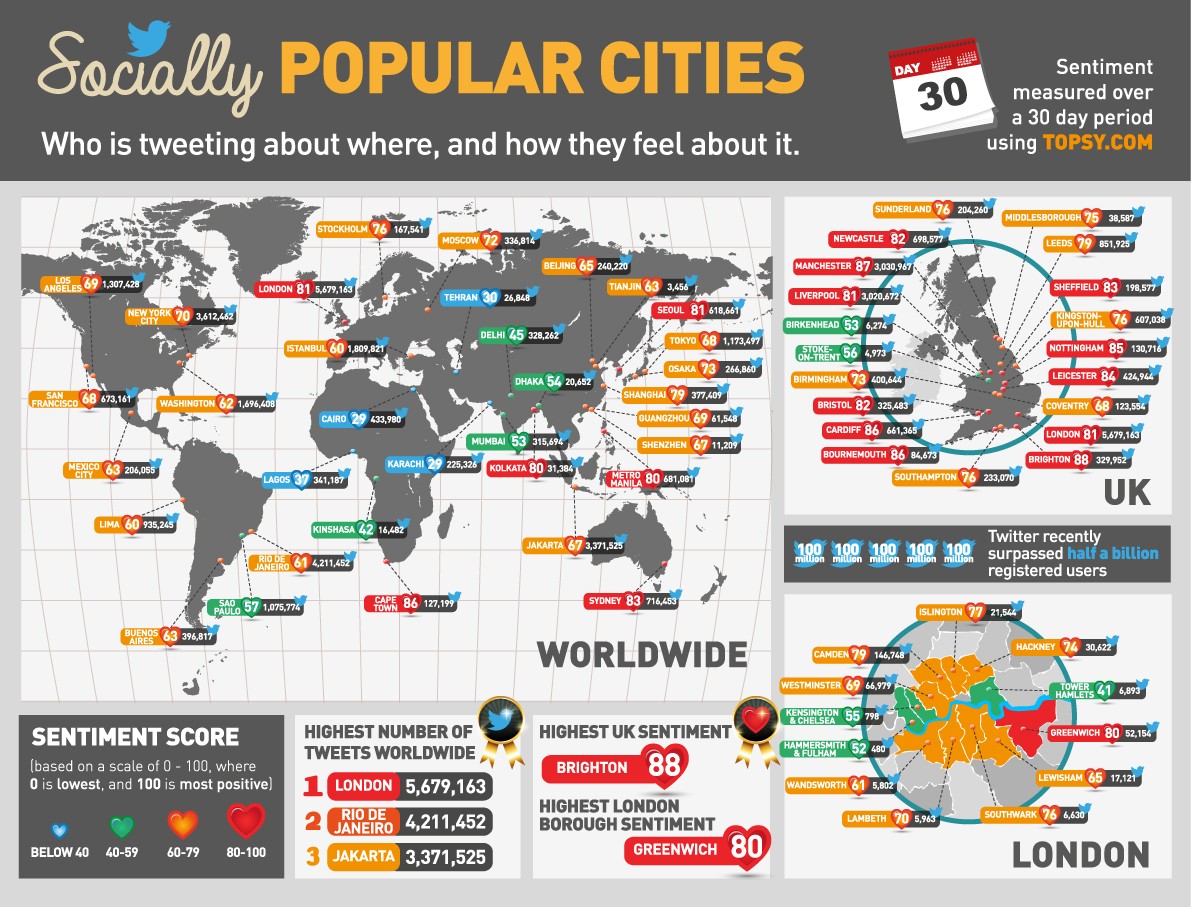 Featured photo source