The tiny island sitting below Italy, Malta is one of the smallest countries in the world yet has a lot to offer in terms of holidays. Having always been a favourite for people looking for warm temperatures and sandy beaches, Malta continues to provide tourists with everything from temple remains and beautiful architecture, to postcard landscapes, delicious Maltese foods and water sports. For more advice on activities in Malta check out lowcostholidays.
Valletta
If you want to stay anywhere on the island, make sure you stay in the capital Valletta where Baroque architecture and quaint squares filled with café shops take over and the feel is oh-so-chic. There are a number of museums to educate on the history and culture of the country such as the National Art Museum and National Archaeology Museum. The Manoel Theatre is one of the oldest functional theatres in Europe, dating back to 1732, with a stunning interior of gold and silver gilded décor and green velvet stage curtains it looks like something out of a movie set. These are just some of the reasons why Valletta has been put onto UNESCO's World Heritage list.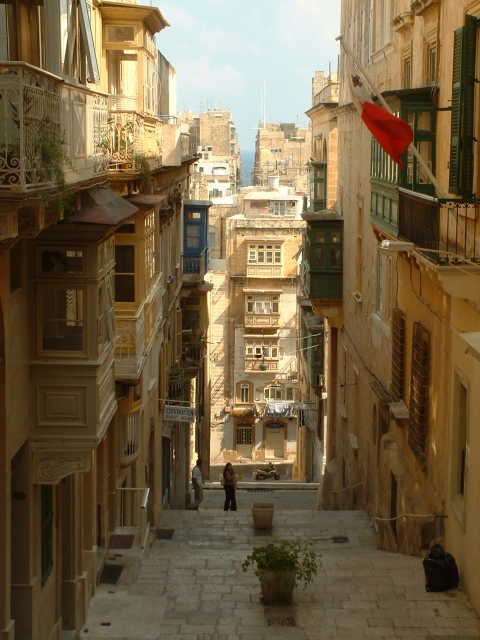 photo source
Mdina
Mdina is known as the 'old capital' of Malta because of its medieval buildings, cobbled streets and pretty architecture. It is known as the Noble City as it was the destination of the richest families of Malta. What makes this city so spectacular is how well the Medieval Baroque architecture has been preserved such as St.Paul's Cathedral, Plazzo Santa Sophia and Benedictine Monastery. Mdina is the only walled city in Malta and only city with such impeccably perfect medieval remains, it is almost something from a film set- no cars are allowed in the city and the overall feel is magical.
Diving
Being right in the Mediterranean Sea, Malta is the perfect place to indulge in a spot of diving. The sea is blue, calm and clear which makes the ultimate conditions for first-timers, feast your eyes on an array of beautiful underwater creatures with professional divers on board to guide you. Popular places to dive include shore dives which are in the bays, reefs and wrecks and perfect for beginners- good locations include Anchor Bay and Grand Harbour. For those looking to dive deeper, boat dives take you to the more remote and advanced spots, try Cominotto Reef and Fungus Rock.
Ggantija Temples
Thought to be the oldest ruins in Malta and the oldest ruins still standing in the world, the temples attract visitors from all over the globe due to its UNESCO World Heritage status. Situated on top of a hill south of the town Xaghra, Ggantija Temples are prehistoric- believed to have been built thousands of years before Christ and even before Stonehenge and provided a fascinating day out. You will come away with many puzzling questions such as 'how could they transport the stones' and 'what were they used for', by far one of the most important attractions in the country.
This article is powered by lowcostholidays. If you would like more information on holidays to Malta check out lowcostholidays on twitter.