Who wouldn't want to visit a city that's clean, green, and has literally conquered the sea to reclaim land for itself? Add the fact that it's summer year-round, and it's the ultimate holiday destination — we're talking about Singapore!
With a country that has so much to offer, it's hard to decide where to go. Read on to discover five of the best places to visit in Singapore.
1. Take in the Views at Marina Bay Sands Skypark: One of the Best Places to Visit in Singapore
The best view of Singapore by far is from the Marina Bay Sands Skypark Observation Deck, where you can take in the impressive, ultra-modern architecture from 57 levels above the heart of the city.
From the observation deck, you'll be able to see outstanding views of Marina Bay, the Gardens by the Bay, the architecture of the Supertree Grove, and the best cityscape view around. It's also a perfect place to visit in Singapore if you're looking to catch the nightly Spectra light and water show.
This is the one view that you don't want to miss.
2. Eat Everything in Sight in Joo Chiat/Katong
If you are looking to try some local cuisine, look no further than Singapore's ultimate foodie destination, Joo Chiat/Katong. This is an ideal place to check out if you're looking to experience the tastes and styles of Singapore's authentic melting pot culture.
Visit an array of food stalls selling classic local dishes like laksa (a spicy coconut milk noodle soup), rice dumplings, and wanton mee. If you're in the mood to relax, pop into one of the neighborhood's hip coffee shops and grab a coffee or a craft beer.
3. Embark on a Night Safari
Most people have been to the zoo, but you probably haven't been to a nocturnal zoo. This wildlife park was the world's first of its kind to provide guests with the unique experience of viewing nocturnal animals.
With seven different habitats, this zoo is home to incredible and rare animals like the endangered Asian elephant and the Malayan tiger.
4. Catch Some Rays on Sentosa Island
If you want to get in some beach time on your holiday, head to Sentosa Island. Siloso Beach, located on the island, has awesome free volleyball courts, or if you're more of a water sports person, you can try kayaking or skimboarding.
While on the island, be sure to check out Singapore's famous statue, the Merlion, with the head of a lion and the body of a fish.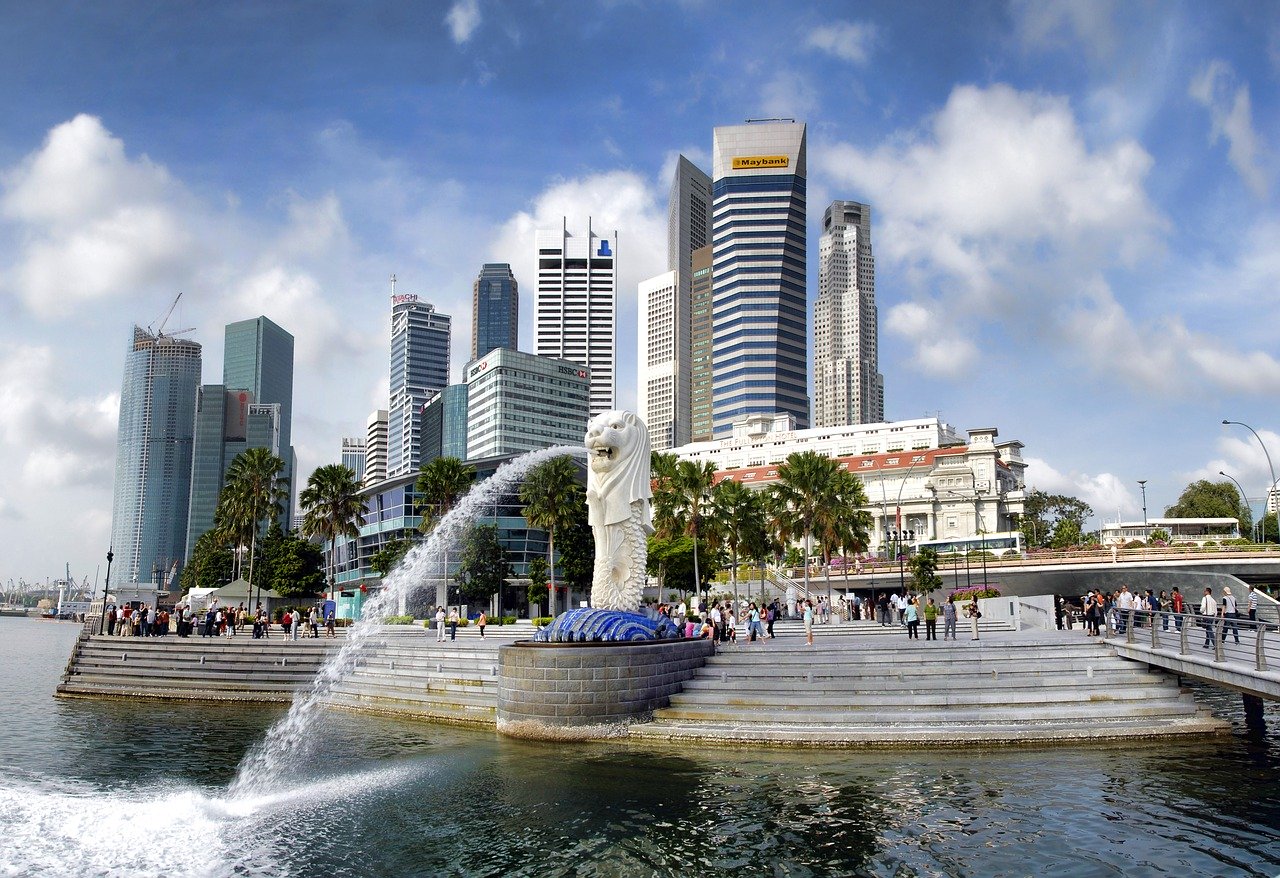 photo source
5. Go on a Shopping Spree on Orchard Road
A trip to Singapore wouldn't be complete without a luxury shopping excursion on Orchard Road. Home to 22 shopping malls, 6 department stores, and IMAX and a KTV, this is one of the most popular places to visit in Singapore.
Start Planning Your Singapore Adventure Today
There's no time like the present to start mapping out all the best places to visit in Singapore for your next adventure to this fascinating city. Leave us a comment and let us know about your favorite Singapore destinations.