Looking for a cool USA getaway? Then you need to plan a trip to Cincinnati, Ohio and this local's guide to Cincinnati is here to help.
Discover what to do in Cincinnati – both the famous Cincinnati attractions as well as off the beaten path things to do in Cincinnati are included -, great restaurants in Cincinnati, and various hotels in Cincinnati for all budgets.
This Cincinnati travel guide is presented to you by Stephanie from Consistently Curious and it is part of our free destination guides series.
Use this insider's guide to Cincinnati when creating your Cincinnati bucket list and, ultimately, your Cincinnati itinerary.
What to do in Cincinnati: Your comprehensive local's guide to Cincinnati
Situated along the scenic Ohio River lays the vibrant city of Cincinnati, OH located in the midwest portion of the United States.
Cincinnati has been undergoing a transformation, as historic neighborhoods such as Over-The-Rhine (OTR) have been revitalized in part to craft breweries, trendy boutiques, and a booming food scene.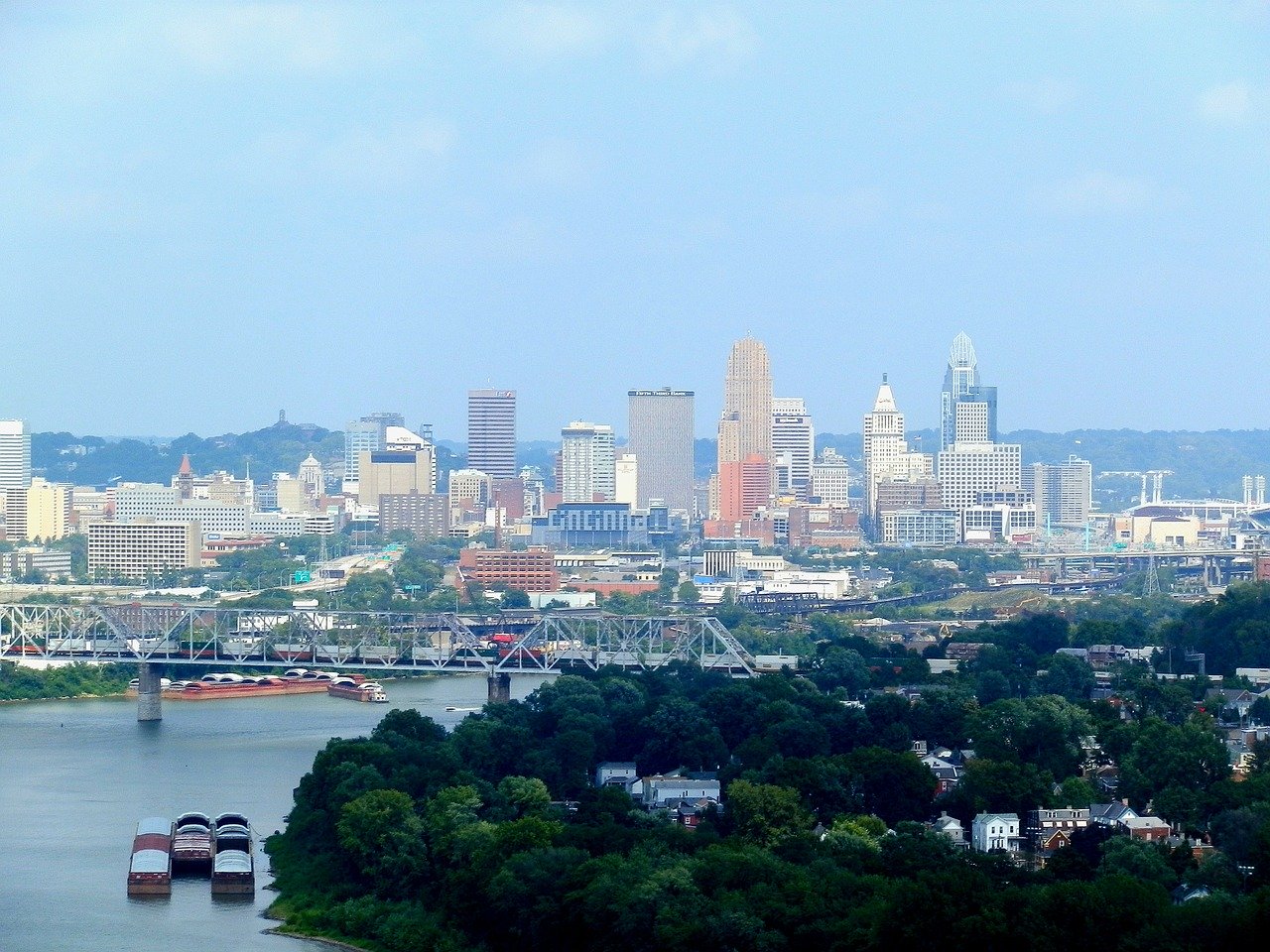 Cincinnati, also known as the Queen City received her nickname after being one of the largest western cities in the 19th Century. In the 1800s German immigrants began to migrate to Cincinnati. Many lived in the Over-The-Rhine neighborhood which still is rich in German heritage today.
Cincinnati is home to the USA's largest Oktoberfest, four professional sports teams, and the midwest's largest amusement park, Kings Island. Iconic museums are the pride of Cincinnati.
The Cincinnati Art Museum is one of the oldest Art Museums in the US while the Cincinnati Museum Center is housed in Union Terminal, a stunning art-deco train station that is still in operation.
In a city where Jerry Springer once served as Mayor and every May pigs fly, Cincinnati is one city that should be on every bucket list.
When To Visit Cincinnati
Cincinnatians will state that it is impossible to know the weather in a city in which one can go to work with the heat on and come back needing air-conditioned.
However, like most cities in the midwest, the best time to visit Cincinnati is late spring and fall. Winters can be harsh and unpredictable while the summer months can be hot with a good amount of humidity.
A good majority of the attractions in Cincinnati are open year-round, with the exception of Kings Island and local waterparks. This makes visiting Cincinnati a perfect getaway any time of the year.
Top Attractions In Cincinnati
Kings Island
Cincinnati Art Museum
National Underground Railroad Freedom Center
Newport Aquarium
Krohn Conservatory
Eden Park
Smale Riverfront Park
Cincinnati Museum Center
American Sign Museum
Carer Tower Observation Deck
Findlay Market
Contemporary Arts Center
Fountain Square
Ault Park
Catch A Red's Game At The Great American Ball Park
Off The Beaten Path Things to do In Cincinnati
Jungle Jims
California Woods Nature Preserve
Pyramid Hill Sculpture Park
Cincinnati Fire Museum
Spring Grove Cemetary
Best things to do in Cincinnati
Cincinnati is a city full of thrills, art, and history. There is plenty to explore for every type of traveler. Here are a few of Cincinnati's top attractions that you don't want to miss!
Kings Island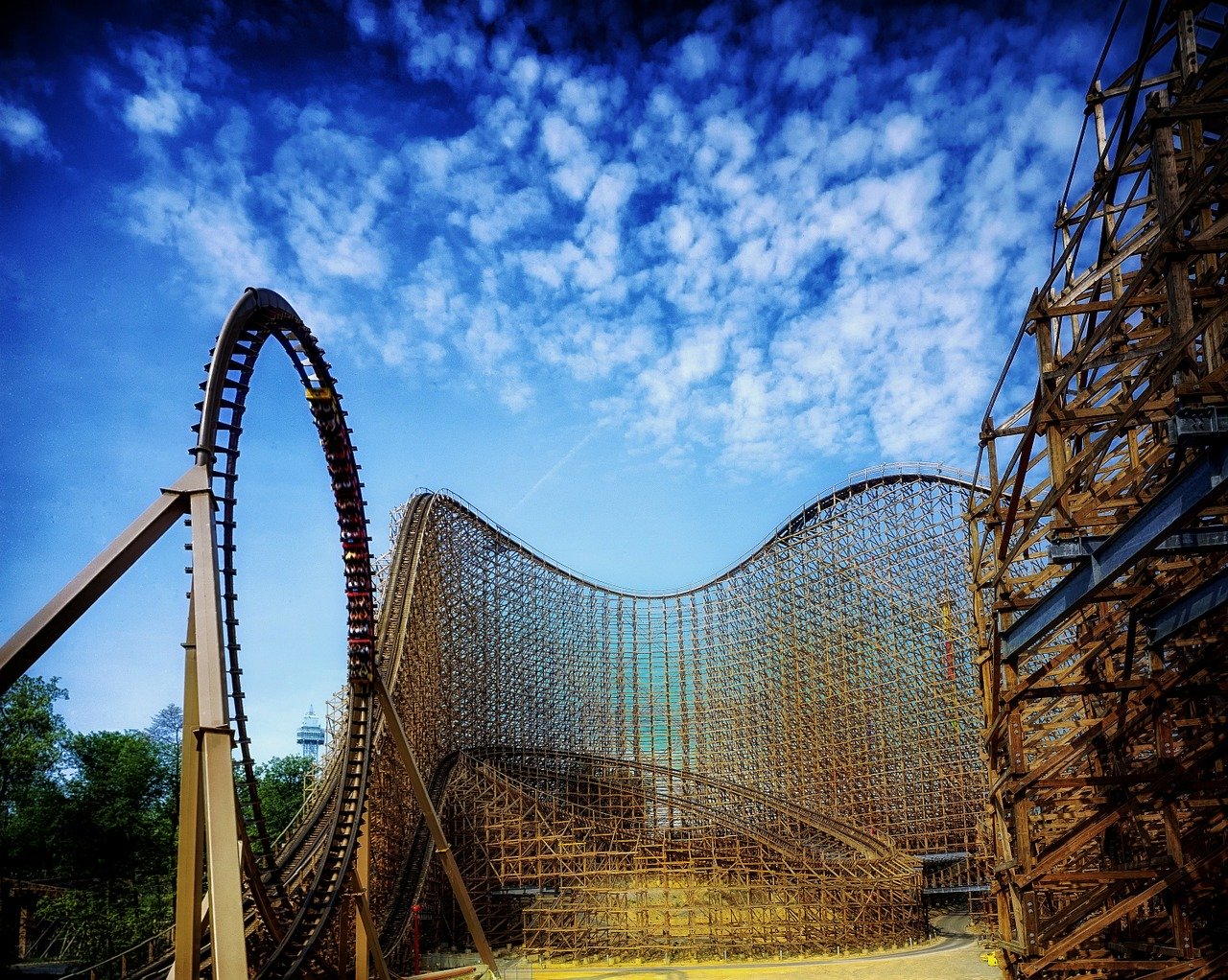 As the Midwest's largest amusement park, Kings Island has been a top attraction in the area since it opened in 1972. The park is home to over eleven coasters including the Beast, the longest wooden roller coaster in the world – so it's no surprise that this is the first Cincinnati attractions included in this guide.
Kings Island is known for thrills including adrenaline pumping waterslides in their massive Waterpark. Admission to the amusement park includes access to the waterpark, which tend to get busy during those dog days of summer.
Planet Snoopy is the perfect area designed for those with small children. With an assortment of rides designed for them, it is easy to spend the whole day exploring the park.
A staple of every visit to Kings Island is enjoying a cone of their famous blue ice cream. No Cincinnati trip would be complete without a stop at this amusement park. Prepare to have lots of fun!
Cincinnati Art Museum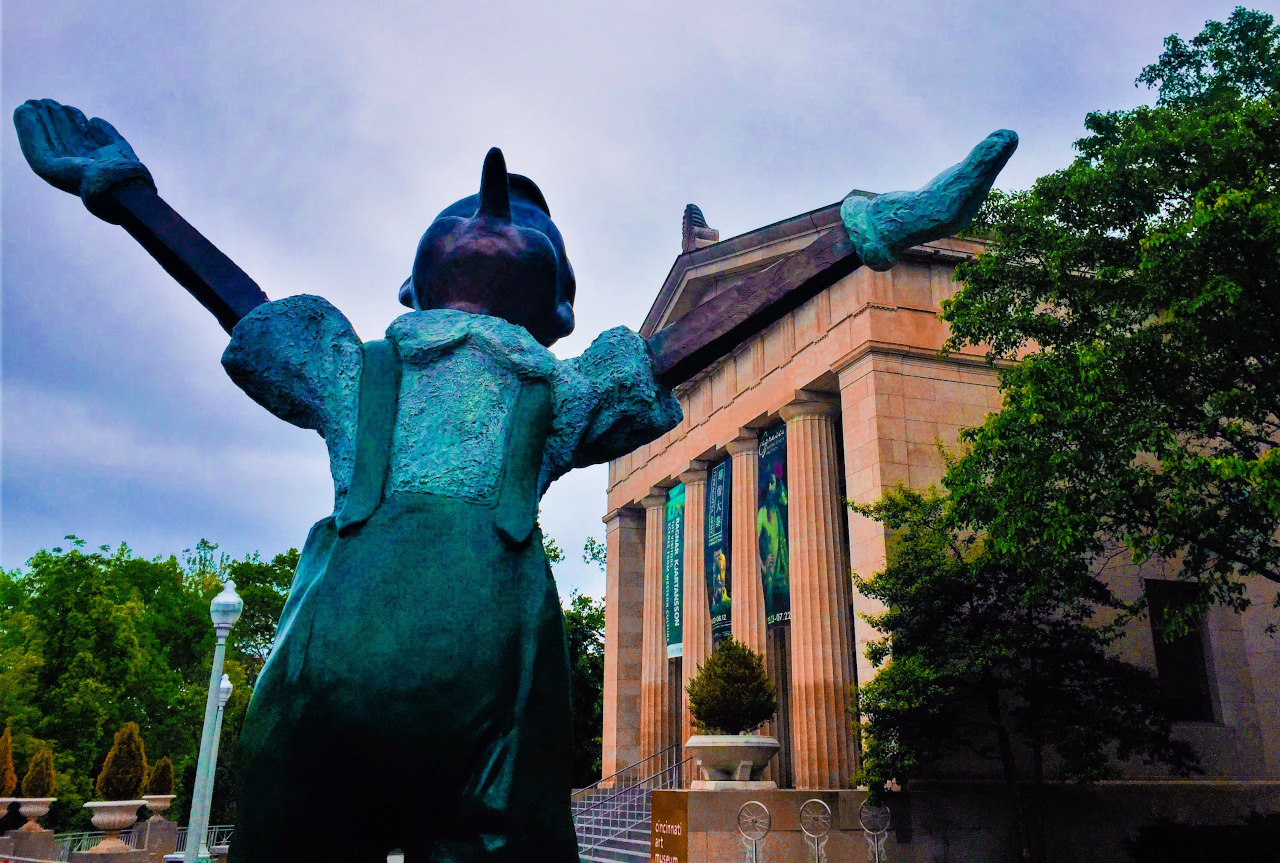 As you continue to explore Cincinnati, you'll get to one of the best Cincinnati museums.
Located in scenic Eden park, the Cincinnati Art Museum was founded in 1881 and houses over 67,000 pieces of artwork from around the world.
The Cincinnati Art Museum offers a variety of tours and programs such as Baby Art Tours, Art After Dark, Gallery Tours, and more.
New exhibitions are always being showcased at the museum. Enjoy their latest addition to the museum the Art Climb, the newest staircase to connect the museum to the community.
National Underground Railroad Freedom Center
Tucked away along the banks of the Ohio River, Cincinnati is home to a spectacular civil rights museum; The National Underground Railroad Freedom Center.
It is fitting the museum calls Cincinnati home as it is where thousands of slaves crossed the Ohio River to freedom.
While the exhibits and displays at The Freedom Center may be heartbreaking and difficult to face it is important that all people learn about freedom's heroes and the injustices of the past.
An exhibit that is not to be missed is about Slavery today. The exhibit highlights how slavery is still an issue in the modern world. Currently, there are upwards of 27 million people that are currently enslaved around the world, more than any other time in human history.
Newport Aquarium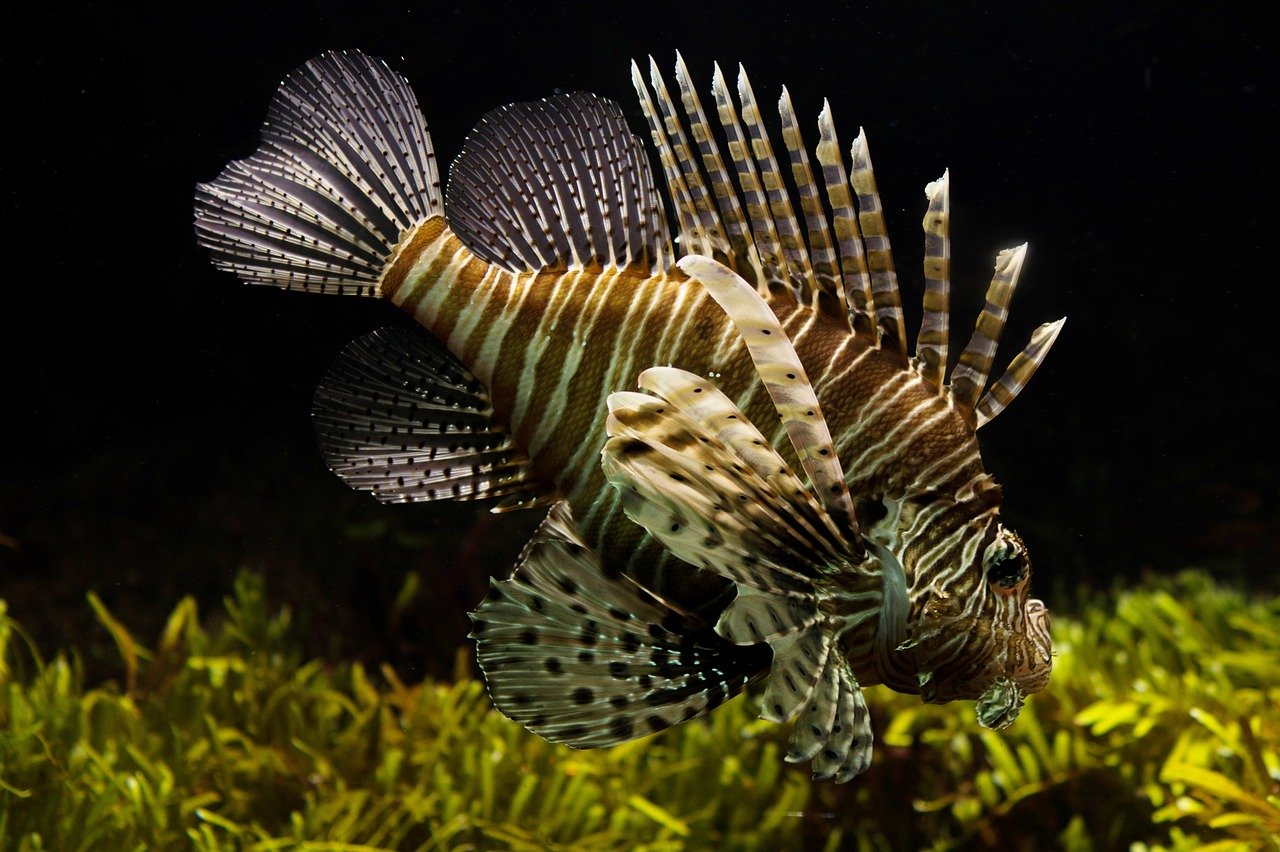 Cross the Ohio River into Kentucky for a visit to the Newport Aquarium. The aquarium is located in the popular entertainment area, Newport on the Levee.
Discover an undersea paradise as you walk through underwater tunnels, touch a sting-ray, and watch the playful penguins. Conclude your visit by daring to walk across Shark Bridge which takes guests over the massive shark tank. It is one of the fun things to do in Cincinnati, loved by all visitors!
Krohn Conservatory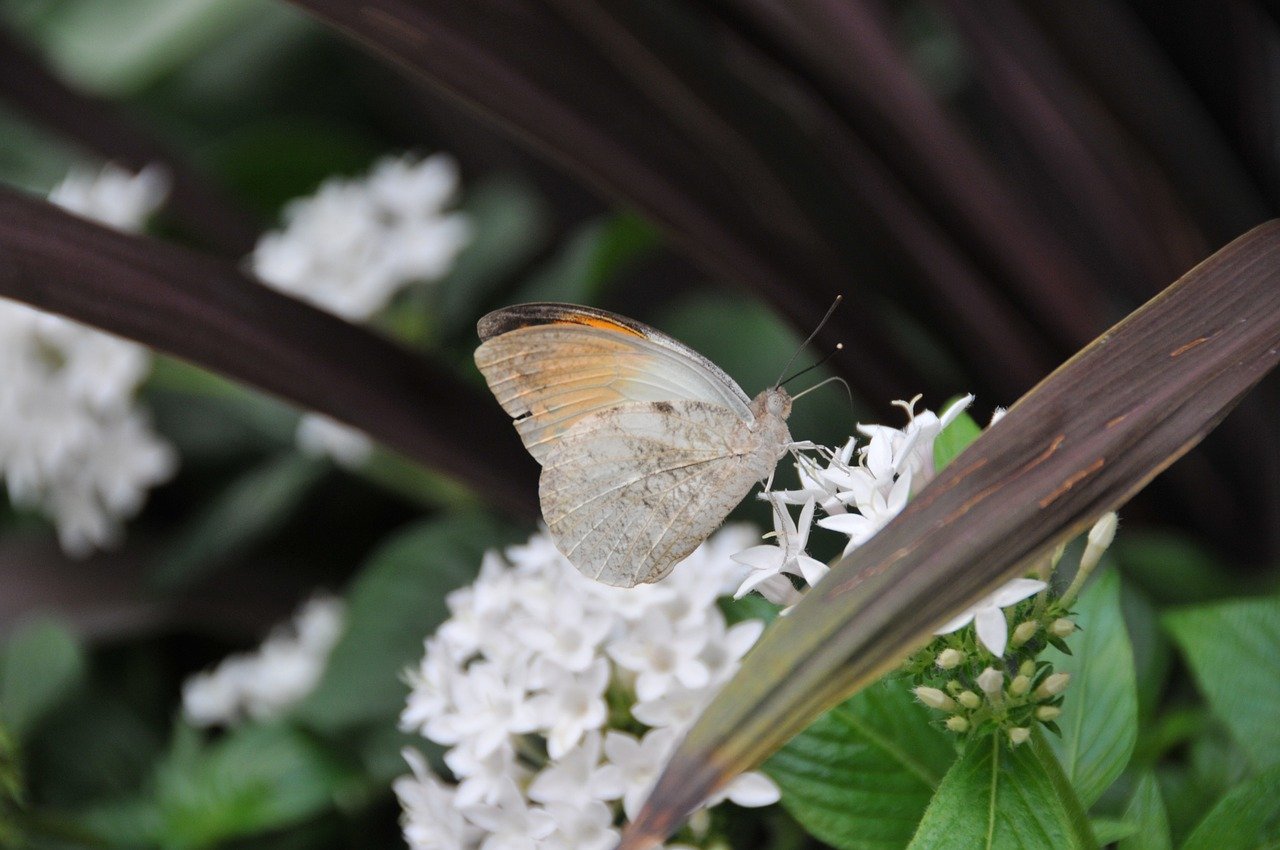 Next on this Cincinnati travel guide is a beautiful conservatory. Sitting high on a hill in Eden Park, Krohn Conservatory has been a Cincinnati staple since 1933.
Showcasing more than 3500 different plant species from around the world makes the exhibits and gardens at Krohn's spectacular. Guests particularly enjoy a visit during their annual Butterfly Show.
Eden Park
Offering spectacular views overlooking the Ohio River and downtown Cincinnati, Eden park remains one of the most scenic parks in Cincinnati.
Eden Park is home to the Cincinnati Art Museum, Krohn Conservatory, Mirror Lake, and a variety of hiking trails – one of the best places to visit in Cincinnati.
Smale Riverfront Park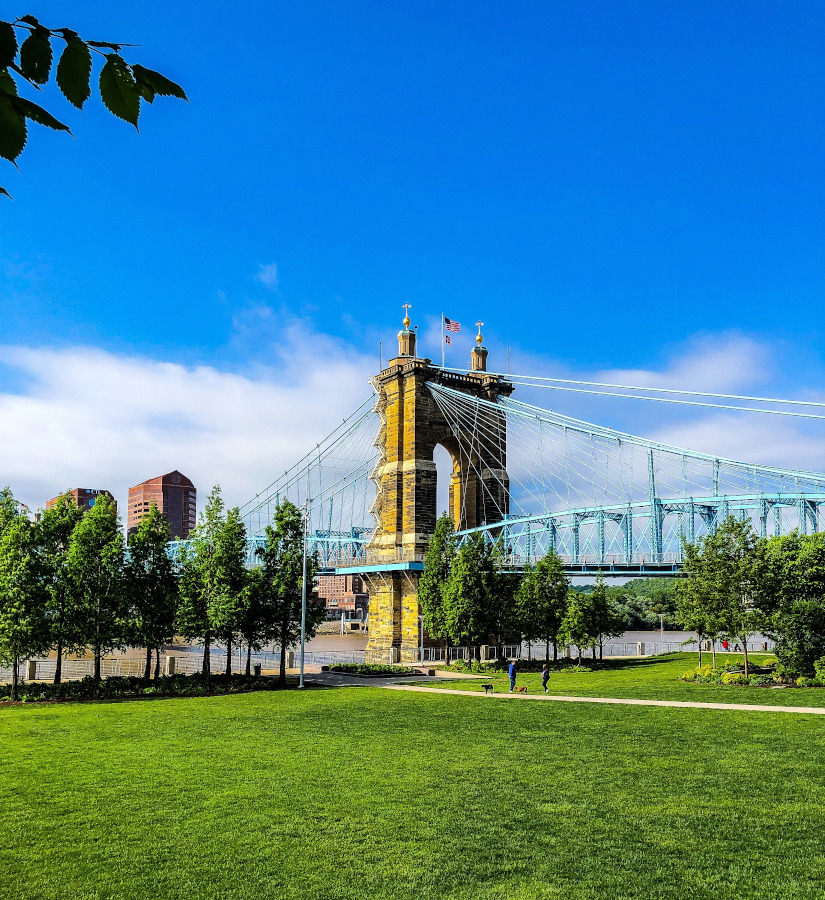 Stroll along the beautiful Ohio River and the majestic Cincinnati skyline in Smale Riverfront Park, another item on this list of great things to see in Cincinnati.
This gorgeous 45-acres of urban greenspace situated alongside the Ohio River features playful fountains, lush gardens, creative playgrounds, restaurants, and event lawns.
Cincinnati Museum Center
The crown jewel of architecture and history in Cincinnati is none other than Union Terminal. Once a bustling train station that saw soldiers to war, vacationers, and businessmen, it currently sees a different stream of visitors.
While the train station still services Amtrak passengers the majority of this art-deco inspired building has been transformed in the Cincinnati Museum Center which is home to the Cincinnati Children's Museum, The Cincinnati History Museum, The Museum of Natural History and Sciences and the Ominmax theater. So many great Cincinnaity activities in one place!
American Sign Museum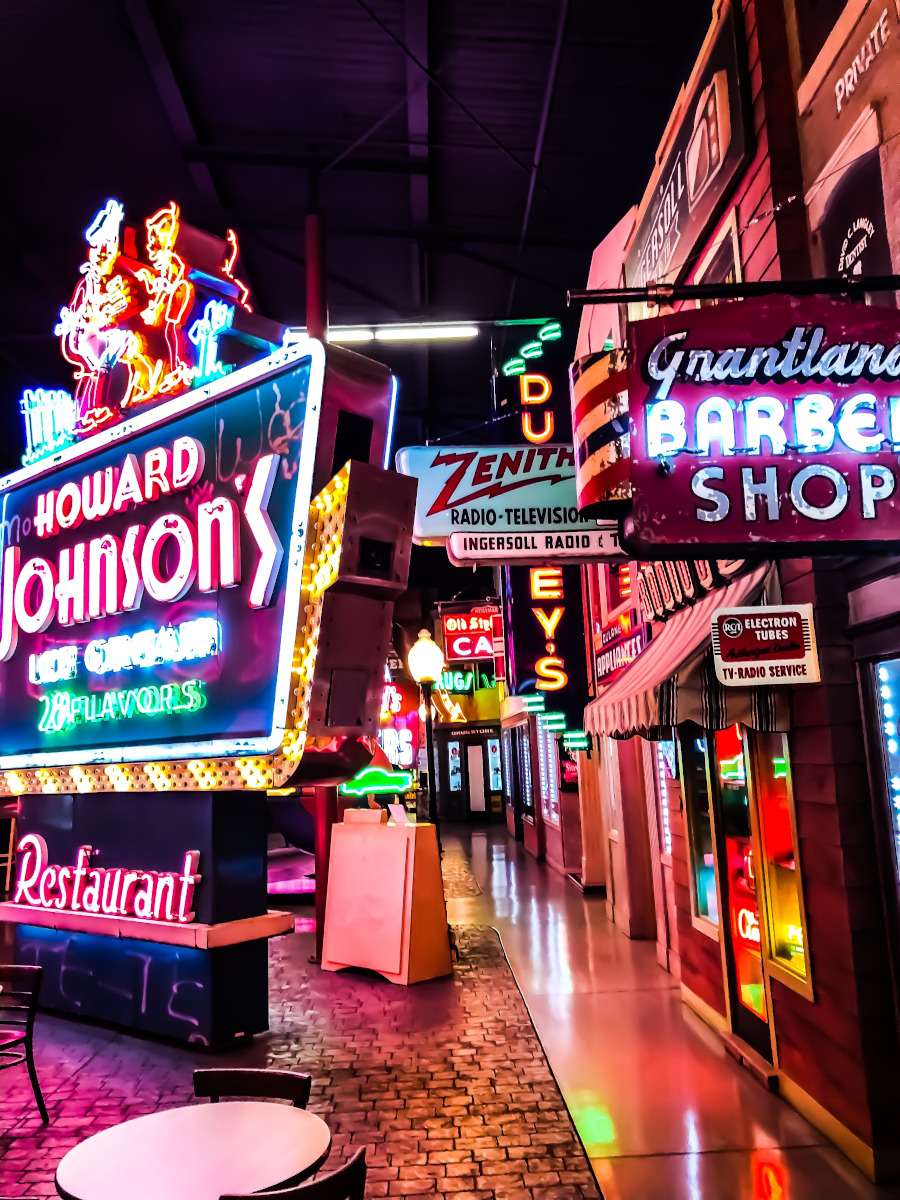 The American Sign Museum is the largest public museum dedicated to signs in the United States.
Not all signs are neon as the collection includes classics like Burma Shave and even an entire reassembled mail pouch barn sign which makes this one of the interesting attractions in Cincinnati.
Carew Tower Observation Deck
Take in sweeping views of Cincinnati from the top of the highest elevated building in the city. The Carew Tower takes guests up 49 stories to an observation deck for panoramic views of Northern Kentucky and downtown Cincinnati.
Keep in mind that there is a fee to access the Observation Deck.
Findlay Market
Take in the sights, sounds, and smells of Ohio's oldest public market. Since 1855 Findlay Market has been providing Cincinnatians and visitors a shopping and dining experience second to none.
Local merchants and food vendors provide farm-fresh, locally sourced, artisanal, and specialty foods. If you like local markets, then this should make its way to your Cincinnati itinerary.
Contemporary Arts Center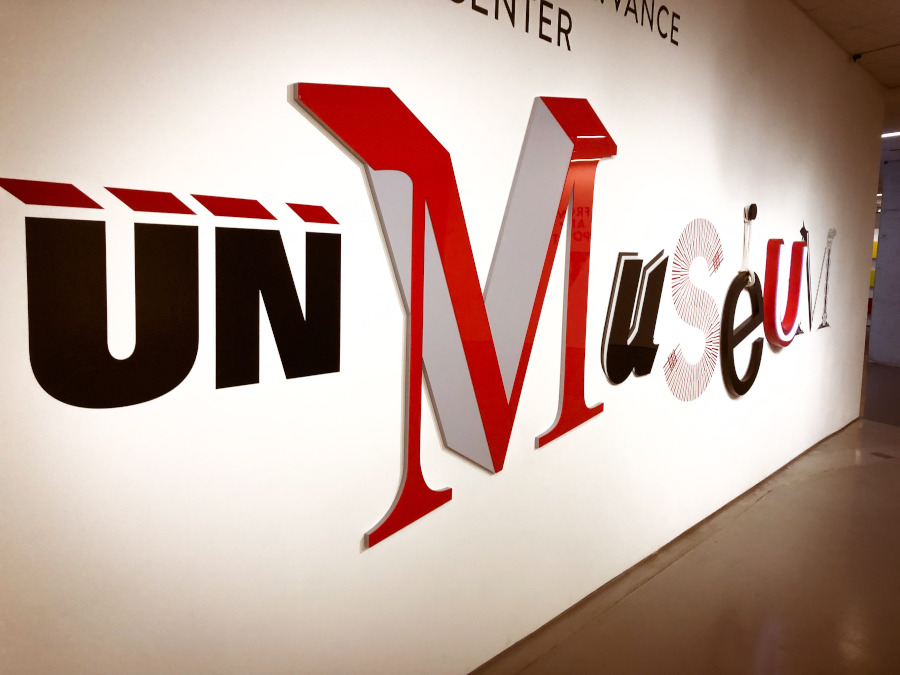 The giant Metrobot welcomes guests to the Cincinnati Contemporary Arts Center. The museum offers a variety of experiences through exhibitions, programs, and performances.
A favorite is the hands-on UnMuseum that allows guests to interact with the art on a new level.
Fountain Square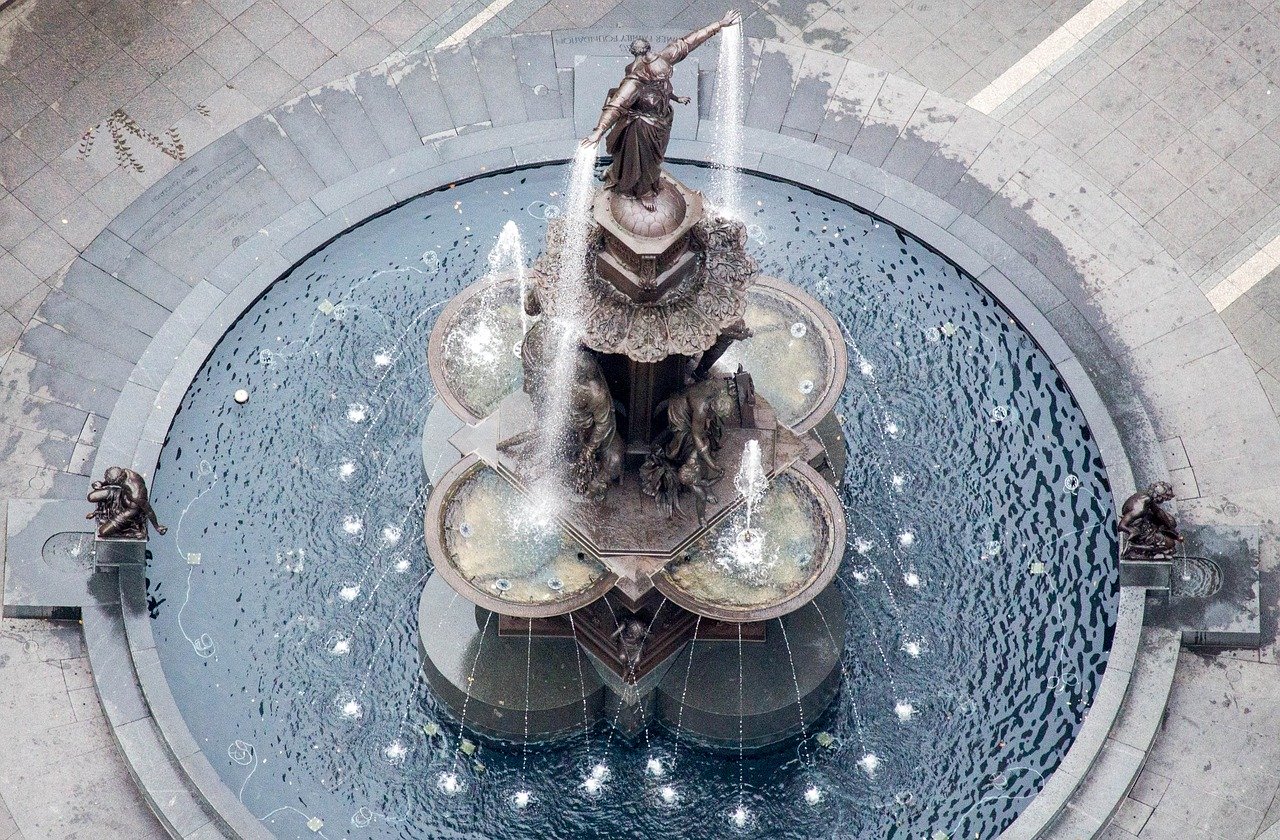 Still wondering what to do in Cincinnati? The central hub for entertainment in Cincinnati is Fountain Square.
Established in 1871 it is a hot spot for restaurants, shops, and city-wide events. The centerpiece of Fountain Square is the beautiful fountain that has been present since the square opened.
Ault Park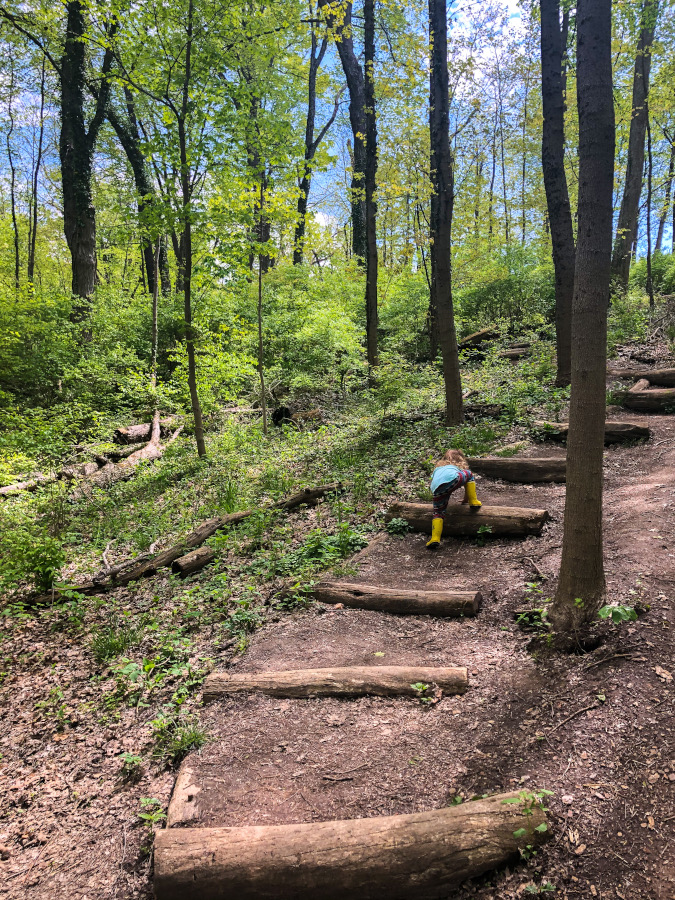 The fourth-largest park in Cincinnati is full of recreational opportunities and panoramic views. From strolling the lush flower gardens, hiking on of the many trails, or simply enjoy a picnic overlooking the Little Miami River valley.
The historic Ault Park Pavilion is a favorite among locals and visitors with flowing fountains and commanding views. This is one of the best outdoor places in Cincinnati.
Catch A Red's Game At The Great American Ball Park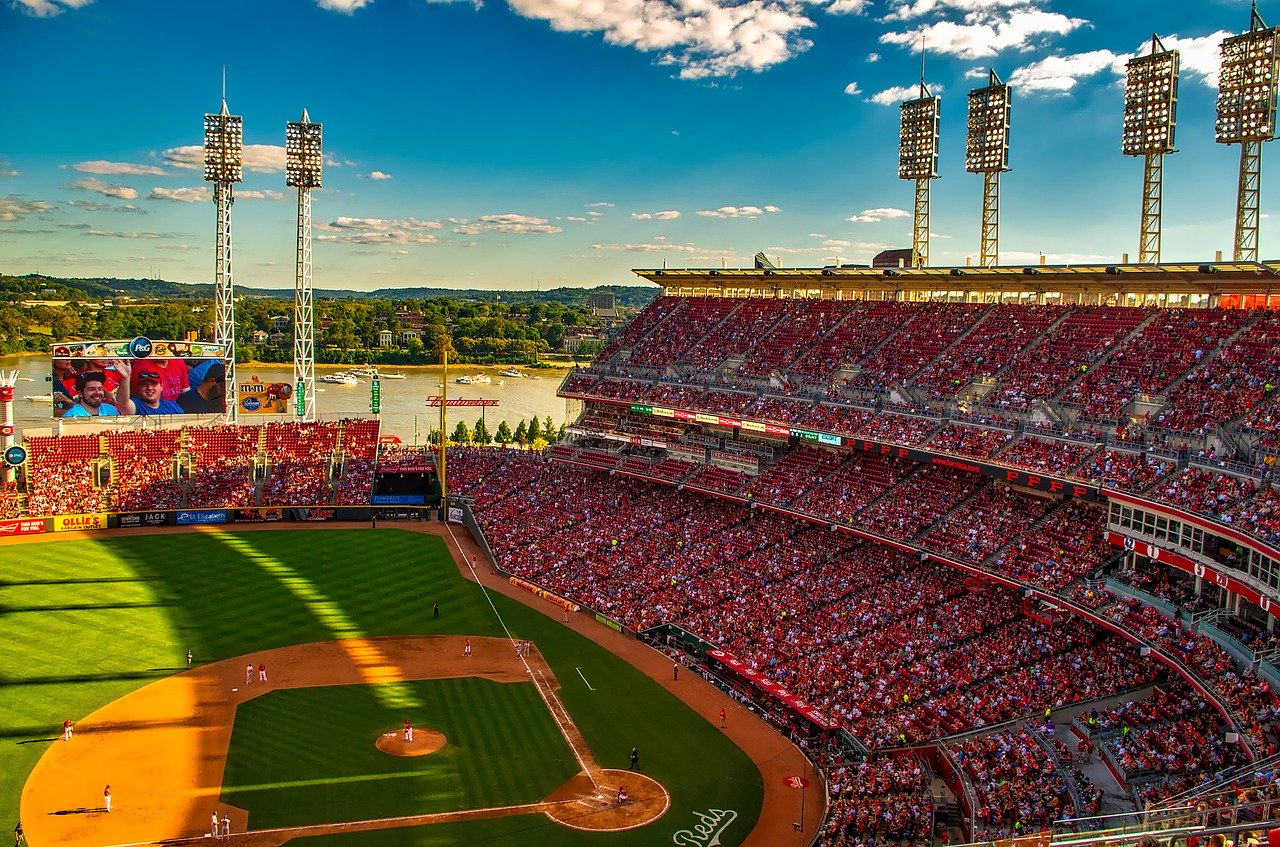 Cincinnati is home to the first Major League baseball team the Red Stockings. Later the Red Stockings was shortened to the Reds. In a town where baseball is a religion, rooting on the home team at the Great American Ball Park is a must.
Opening Day is revered as a holiday in Cincinnati, to experience the excitement of Cincinnati baseball at it's best, attempt to score tickets for the Opening Day game.
Off The Beaten Path Things To Do In Cincinnati
There are many hidden gems in Cincinnati just waiting to be explored. From small museums to bizarre grocery stores there is bound to be a perfect adventure waiting. Here Is A Great List Of Fun Day Trips From Cincinnati.
Jungle Jims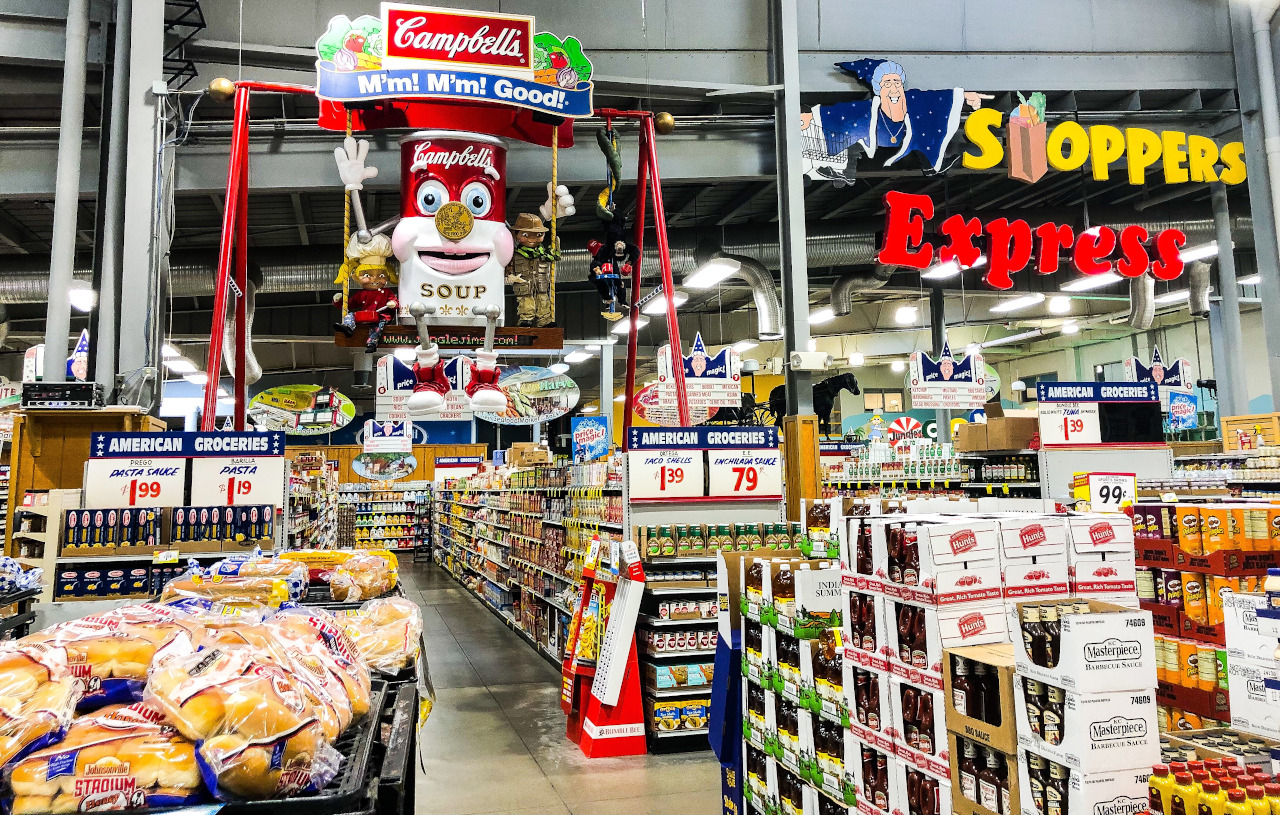 For a grocery shopping experience like none other, venture to Jungle Jims in Cincinnati. This international market can best be described as a theme park for food.
With award-winning restrooms, animatronic figures and a vast collection of oddities Jungle Jims is a feast for both eyes and belly.
California Woods Nature Preserve
Tucked away off the beaten path in the eastern portion of Cincinnati is a quiet little nature preserve called California Woods.
A big creek flows through the middle of the park that offers scenic hiking trails, a nature center, and picnicking. It offers some of the more tranquil and peaceful hikes in the area.
Pyramid Hill Sculpture Park
On the far west of town sits a gorgeous sculpture park – a quirky attraction in Cincinnati. With over 300 acres and 60 sculptures, it the perfect excursion for the art fanatic in the family.
The park rents golf carts that can take guests all throughout the park including the ancient sculpture museum, which is located inside the park.
Cincinnati Fire Museum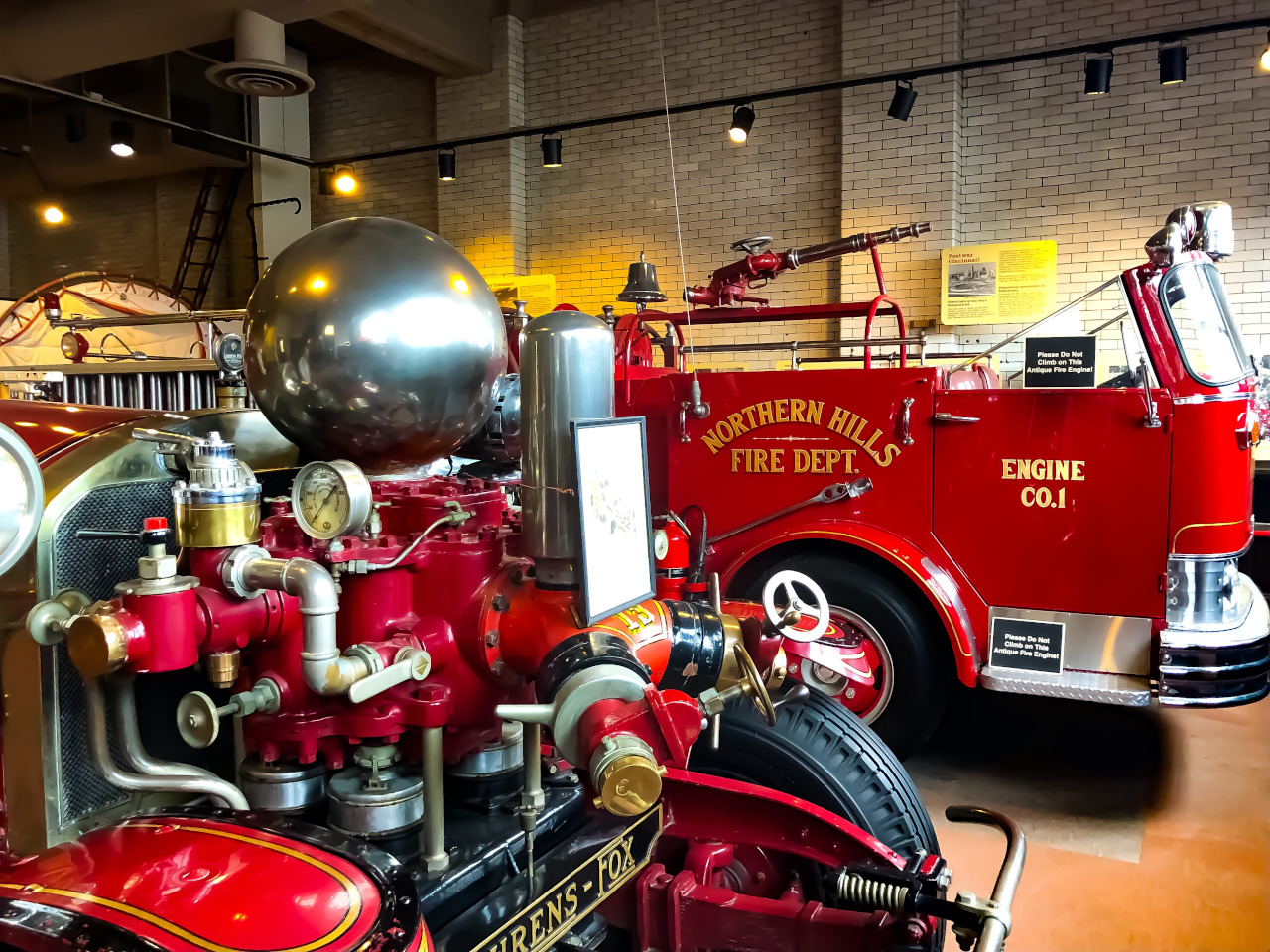 The Cincinnati Fire Museum is listed on the National Historic Registry and allows visitors to experience what everyday life was like in the firehouse during 1906.
Take a guided tour or stroll through the museum at your leisure and take in the deep-rooted history of fire fighting in our city.
Spring Grove Cemetery
Take a tour of Cincinnati's prestigious cemetery, Spring Grove. The cemetery is known for its beautiful gardens, peaceful ambiance and rich history.
Learn about the predominant families who have been laid to rest here while taking a guided tour through the cemetery.
Where To Eat In Cincinnati
Cincinnati has an array of dining options from fast local favorites like Skyline Chili to more upscale options such as The Orchids at Palm Court. With a great blend of all ethnicities, it is easy to find great food in this city.
If you are visiting during warm weather be sure to take advantage of all the great rooftop bars in the downtown area. A few of our favorites are The Rooftop bar at the 21C Hotel, The Top of the Park at The Phelps, and the AC Upper Deck.
Over-The-Rhine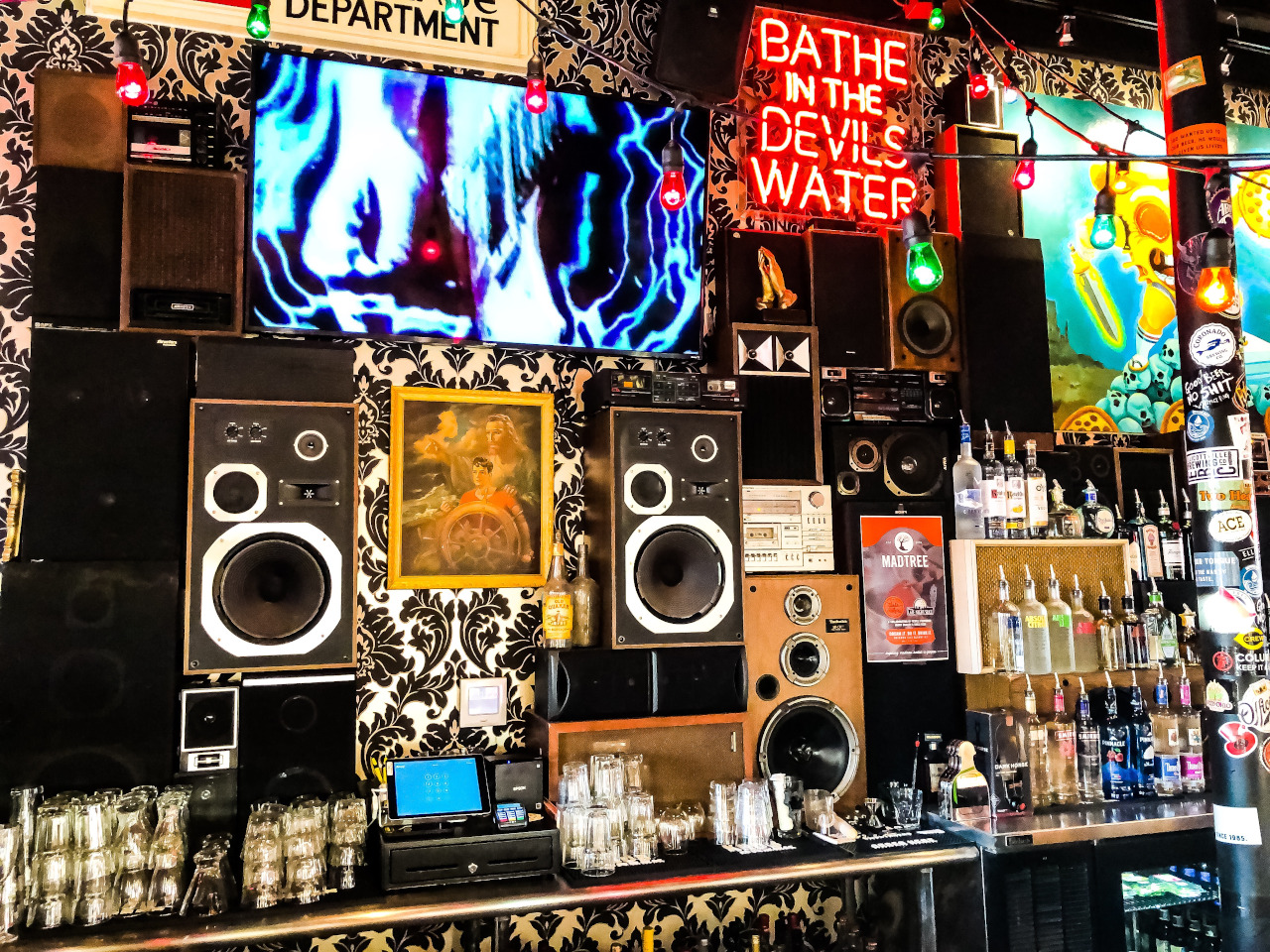 The newest, trendiest restaurants hitting the food scene in Cincinnati can be found in the Over-The-Rhine (OTR) district.
From gourmet hotdogs at the Senate, mouth-watering fried chicken at the Eagle to fresh-made donuts from Holtman's, OTR is booming with flavor.
Many of the OTR restaurants do draw crowds so make reservations if possible.
Skyline Chili vs Gold Star Chili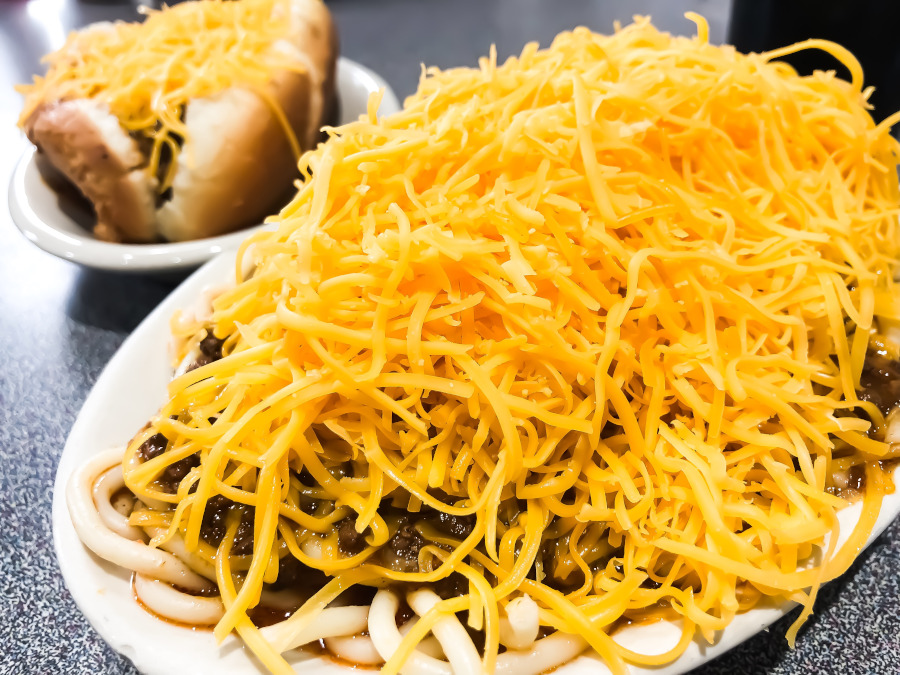 Cincinnati is famous for our chili because it is unlike chili as many know. Not only is it served in 3-ways, 4-ways, and 5-ways but on tops of hotdogs, french fries, and in burritos. Cincinnatians are fiercely loyal to the chili parlor they deem best, however, we recommend trying the two crowd favorites, Skyline and Gold Star, to see which, if any, you like best.
When you're visiting the city, you simply have to try the Cincinnati chili. In fact, if you're doing a search on Google, you'll see that Cincinnati chili appears on top of Cincinnati-related searches!
Graeters Ice Cream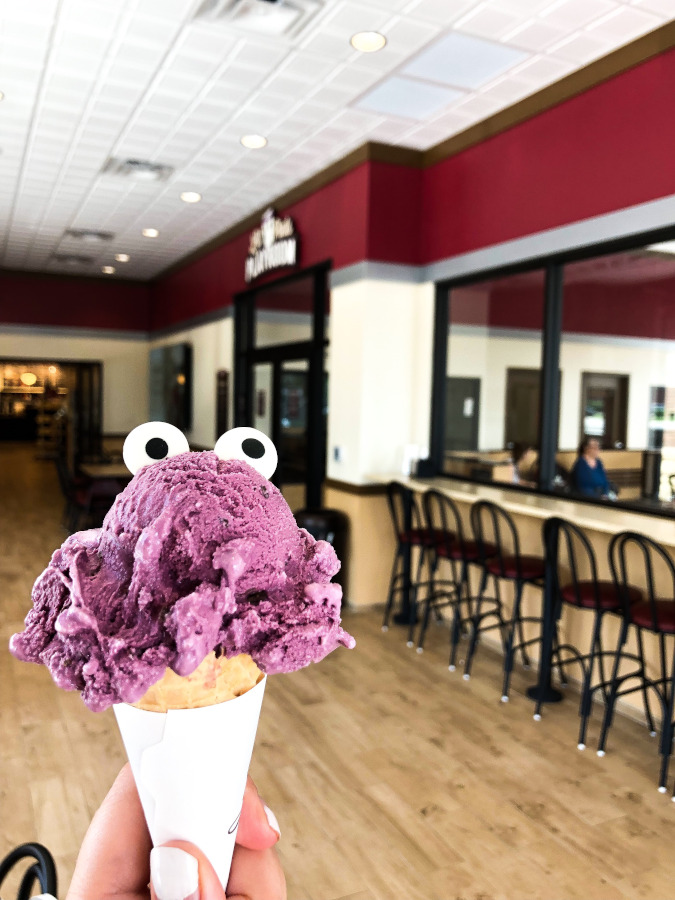 A big scoop of black raspberry chip ice cream is the favorite flavor at this local ice cream parlor. There are multiple locations throughout the city all serving up the same classic flavors that we have come to love.
Sotto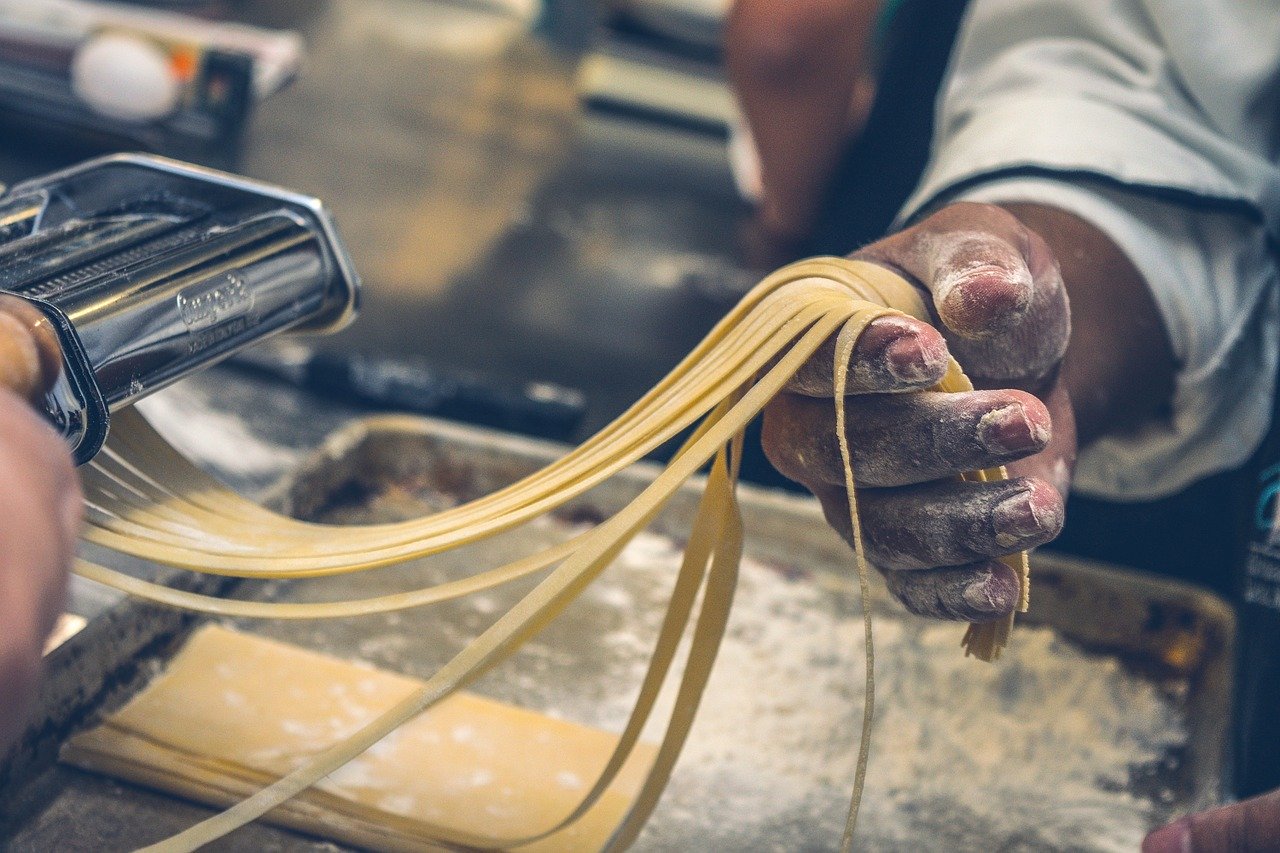 Step into a refined basement to dine in one of Cincinnati's premier restaurants. Sotto serves delicious handmade pasta and rustic Italian dishes all in the candlelight with craft cocktails.
This Cincinnati hot spot will require reservations so be sure to make yours a few weeks prior to your visit.
Discover more great dining options with these 25 Date Night Ideas In Cincinnati.
Orchids At Palm Court
This AAA five-diamond fine dining establishment is located in the Hilton Netherland Plaza hotel. This award-winning restaurant serves a seasonal menu using locally sourced ingredients.
Enjoy the ambiance of the historic hotel during a romantic dinner, Sunday brunch, or afternoon tea.
Where To Stay In Cincinnati
Cincinnati is home to great hotels and bed and breakfasts throughout the city. Here is a selection of great accommodations in the Queen City.
21C Hotel
The top hotel to stay in Cincinnati is the artistic 21 C Hotel. A combination of a boutique hotel, contemporary art museum, and restaurant located in the heart of downtown make this one of the most desired accommodations in Cincinnati.
Red Whale Rentals
These chic, trendy rentals give guests a sophisticated experience through their premier rentals. The accommodations vary from studios to cottages and are situated in one of Cincinnati's most desired areas, Mt. Adams.
The Urban Abode
This quirky boutique guesthouse is situated in the Central Business District of Cincinnati and a quick walk to OTR. This contemporary guesthouse is available for short term rentals, staycations, getaways, and more.
AC Hotel by Marriott
On the outskirts of Cincinnati is the Liberty Center in Liberty Township. This posh hotel is located in the shopping mecca that is full of bars, restaurants, and easy access to the highway.
Sonesta ES Suites In Blue Ash
This budget-friendly hotel has large updated rooms with many of the amenities of a home. Enjoy a studio suite or two-bedroom suite each complete with a fully furnished kitchen, stovetop, microwave, and full-sized refrigerator. Needless to say, making meals can save money for other fun activities.
A hot continental breakfast comes included every morning, however, Sonesta takes it one step further with special Evening Socials that can range from taco bars to Chicken and Dumplings. All of this is complimentary during your stay.
Tips For Visiting Cincinnati
As with most American cities, there is crime in Cincinnati. The main areas to avoid are the Lower Price Hill, Westwood, North Fairmont.
Even as OTR is undergoing a revitalization it is important to exercise caution while walking around anywhere alone at night. Downtown Cincinnati is considered safe and very easy to access the streetcar, Ubers, and taxis.
The Cincinnati Streetcar is an excellent way to explore downtown Cincinnati. The Streetcar is also known as the Connector as it brings the downtown communities together.
Spend time exploring the riverfront before hopping aboard the Connector to venture to OTR.
Exploring other neighborhoods in Cincinnati is a real gem. From enjoying ice cream in Hyde Park Square, Strolling the streets of Old Milford, or doing a progressive food tour through Pleasant Ridge, Cincinnati is full of adventures.
Another important fact is that Cincinnati's CVG International Airport is actually in neighboring Covington, Kentucky. It is roughly a 20-minute taxi ride from downtown and has rental car options at the airport.
Cincinnati is a city that is full of life. Having lived in Cincinnati for 37 years and counting it is a city that I hold dear to my heart no matter how far I may travel.
Friendly locals welcome visitors with open arms, as they proudly showcase their wonderful city. After your first visit, it will be a city you will want to return to again and again.
About the author
Consistently Curious is a family travel blog written by Stephanie Taleghani, a Freelance Travel Writer and Full-Time Mother to her little girl, Sophie. With a curious spirit and desire to show her family the world, Consistently Curious documents both family and personal travels while highlighting aspects of her hometown of Cincinnati. Stephanie highlights hidden gems during their travels while venturing off-the-beaten-path. Follow her on Instagram, Facebook, and Pinterest.