Today I'm presenting you a guide to a city in California famous for its history, but also for luring tourists with wine tasting, wonderful attractions, fine dining, and many shopping opportunities. It's a local's guide to Sonoma, California that includes famous landmarks and places to see, off the beaten path attractions, where to eat, where to go for wine tasting, where to stay, and more – all from Sarah Stierch from Sarah's Sojourn.
Sonoma is a historic small town located in the heart of Northern California's Wine Country. It has a rich history dating back to the 19th century, when Spanish colonial settlers first established its northernmost and final mission in the area. In 1846, Spanish rule was overturned by Americans during a fast-paced, short-lived revolt. Known today as the "Bear Flag Revolution," the memory of the revolt lives on in the bear illustration the state flag of California. Today, the town of just over 10,000 people attracts thousands of visitors from around the world for wine tasting, shopping and fine dining.
Top 5 landmarks and places to see in Sonoma
#1 Sonoma State Historic Park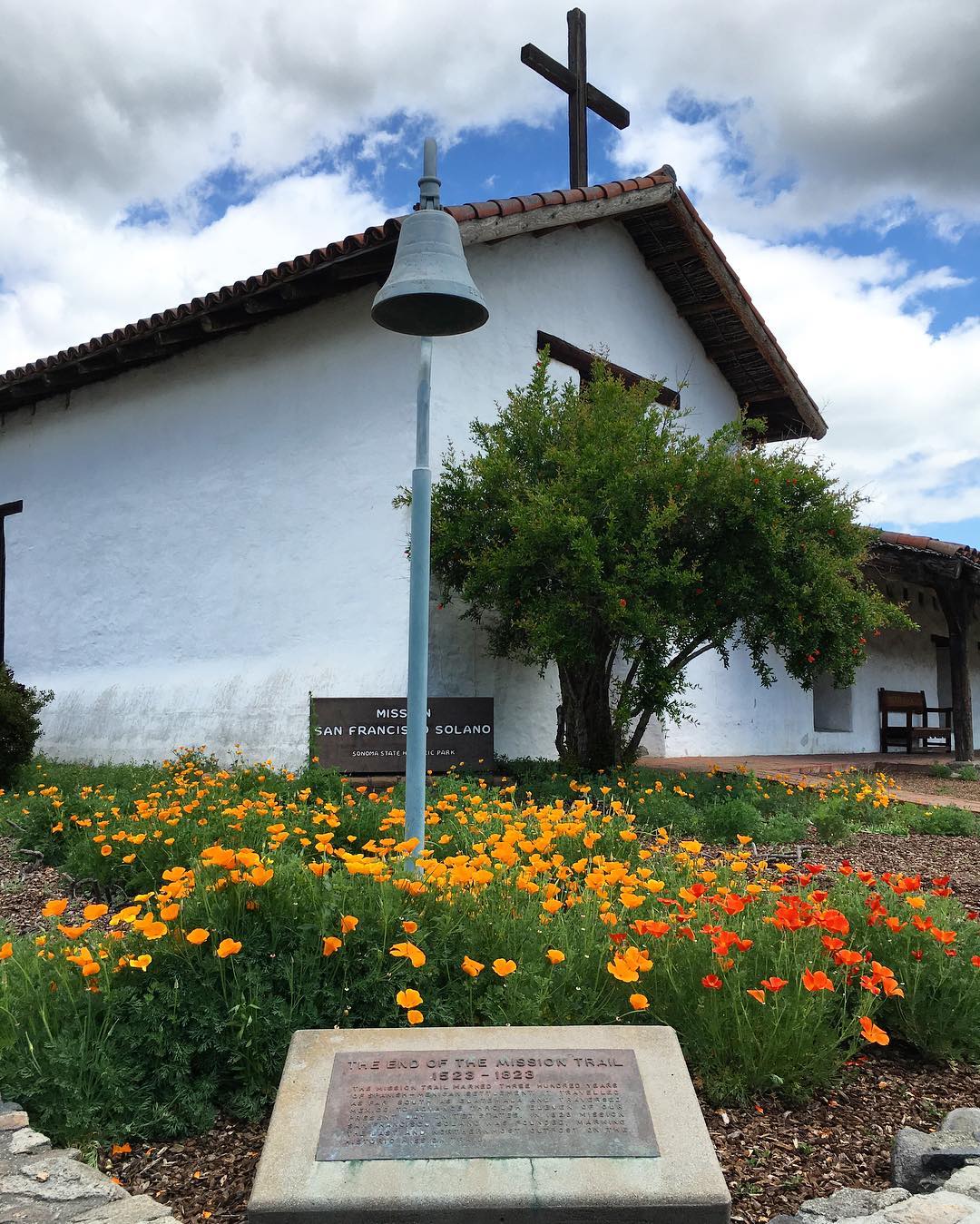 The Sonoma State Historic Park comprises six historic sites in downtown Sonoma, including the last mission – Mission San Francisco Solano, and historic inns, barracks, servants quarters, and the historic Victorian splendor of General Vallejo's home. All are within walking distance of each other and offer guided tours. www.parks.ca.gov/?page_id=479
#2 Sonoma Plaza
Photo credit: Marit & Toomas Hinnosaar, CC BY SA – via Flikr
The Sonoma Plaza is the heart of this small town. It's where locals gather in the park for picnics, wine enthusiasts from around the world come to taste wine at world class tasting rooms, and foodies come to dine on gourmet food. There are over 100 shops, 25 tasting rooms and 30 restaurants. https://sonomaplaza.com/
#3 Buena Vista Winery
The oldest commercial winery in California, Buena Vista Winery produces award winning Pinot Noir, Chardonnay, and is the only winery in the USA that makes their own Champagne in France.
Over 150 years old, the winery offers wine tasting, special tours, a sparkling wine lounge, and opportunities for guests to blend their own wine. https://www.buenavistawinery.com
#4 Sonoma Valley Museum of Art
Founded in 1998, the Sonoma Valley Museum of Art exhibits regional, national and international artwork in an ever-changing selection of exhibitions. The museum offers lectures, hands-on workshops, and a lovely gift shop.
#5 Cornerstone Sonoma
Photo credit: Ken Smith, CC BY NC ND via Flikr
Located south of the town center, Cornerstone Sonoma is a collection of shops, wine tasting rooms, a whiskey distillery, art galleries, a restaurant, and an impressive outdoor sculpture gallery and garden.
It's especially fun to visit Cornerstone during the winter holidays, when dozens of plastic snowmen decorations are lit up in a fun and funky holiday-inspired art installation.
Off the beaten path in Sonoma
Check out the Boyes Hot Springs neighborhood of Sonoma, just west of downtown. The community includes an eclectic mix of casual dining, including some of the best Mexican food the in region, boutiques, thrift shops, a tattoo and tarot parlor, and a world-class spa at the Fairmont Sonoma Mission Inn.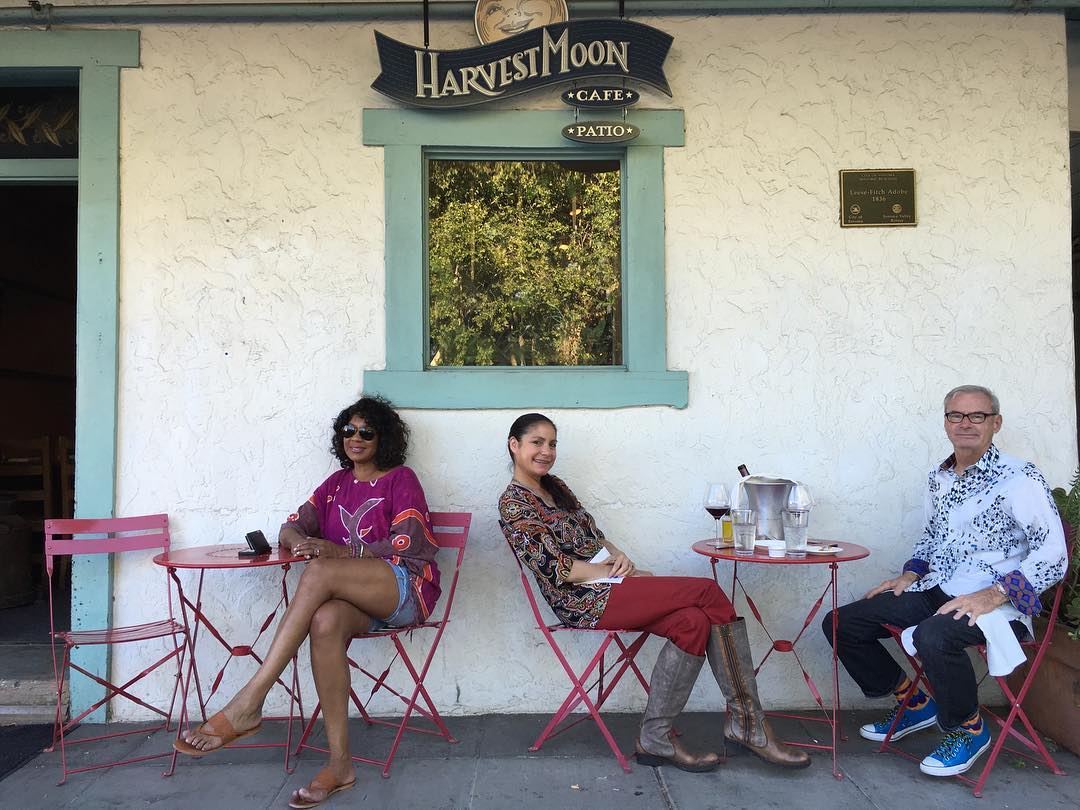 Where to eat
Wine Country cuisine (uses local produce, sustainably raised meats and seafood and artisanal food products) (reservations recommended)
1. girl & the fig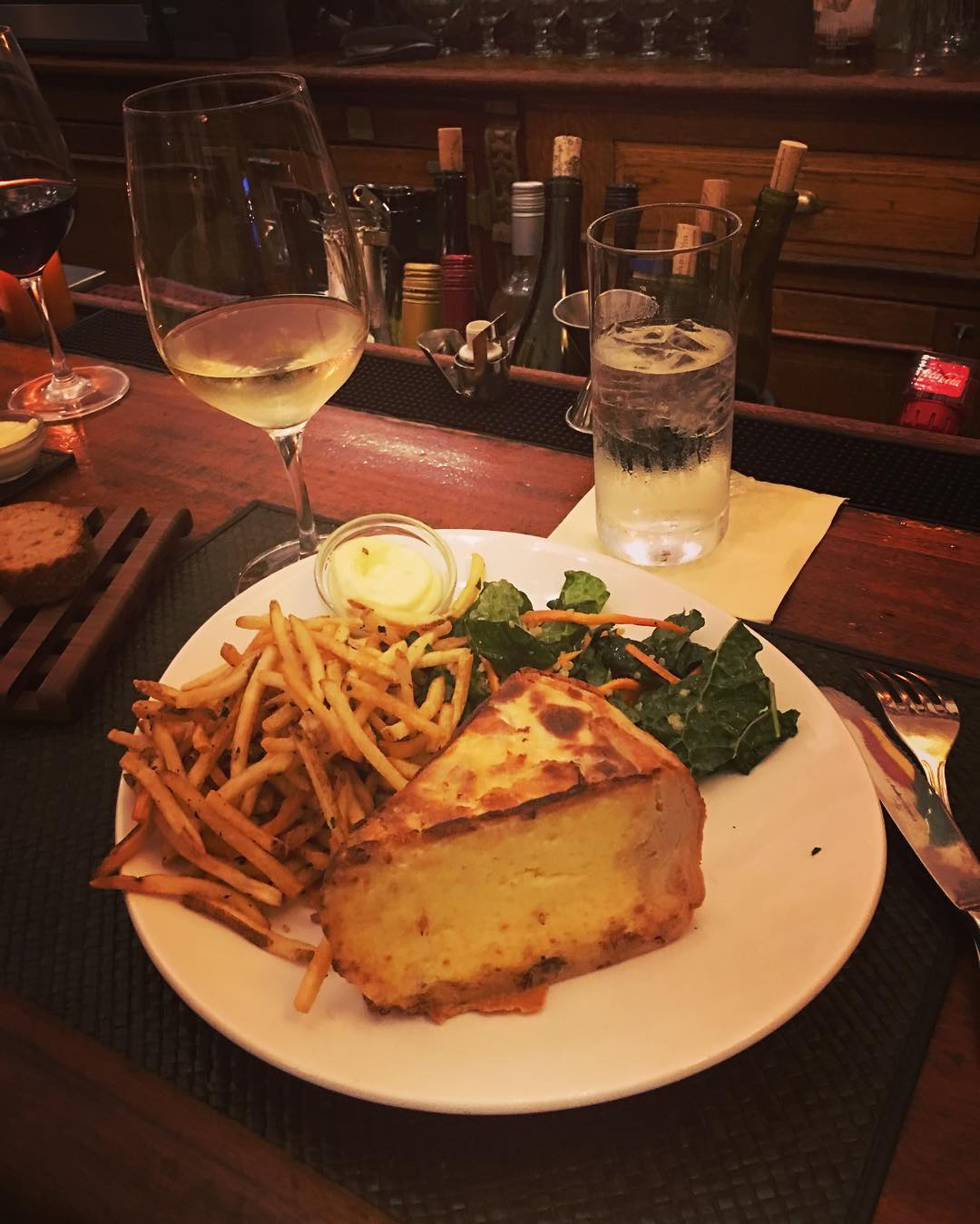 2. Cafe La Haye
3. Harvest Moon
4. Oso
5. Sante
Breakfast and brunch
1. Sunflower Caffe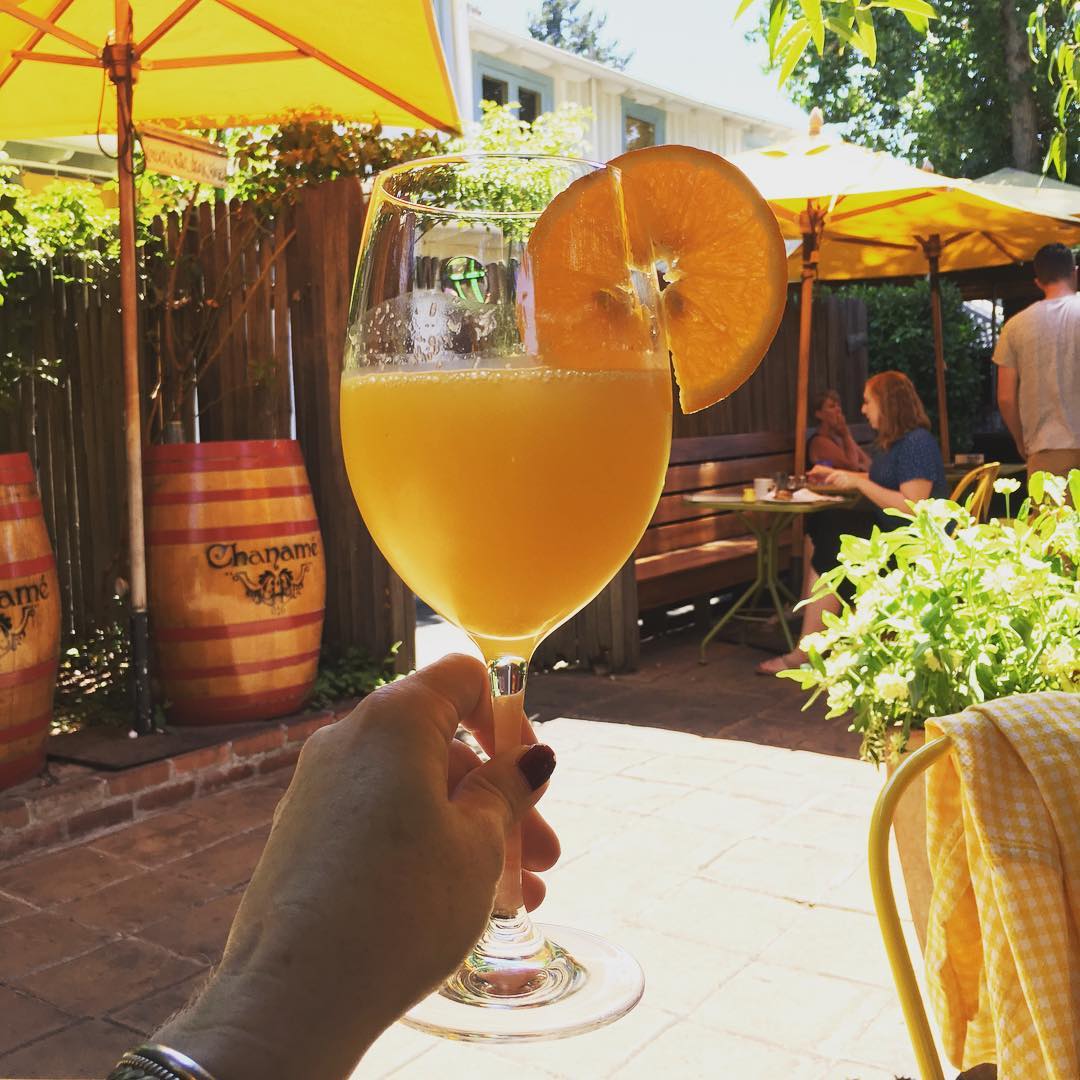 2. Community Cafe
3. Fremont Diner
4. Basque Boulangerie Cafe
5. Creekside Cafe
Other delicious eats
1. Taste of the Himalayas (Nepalese)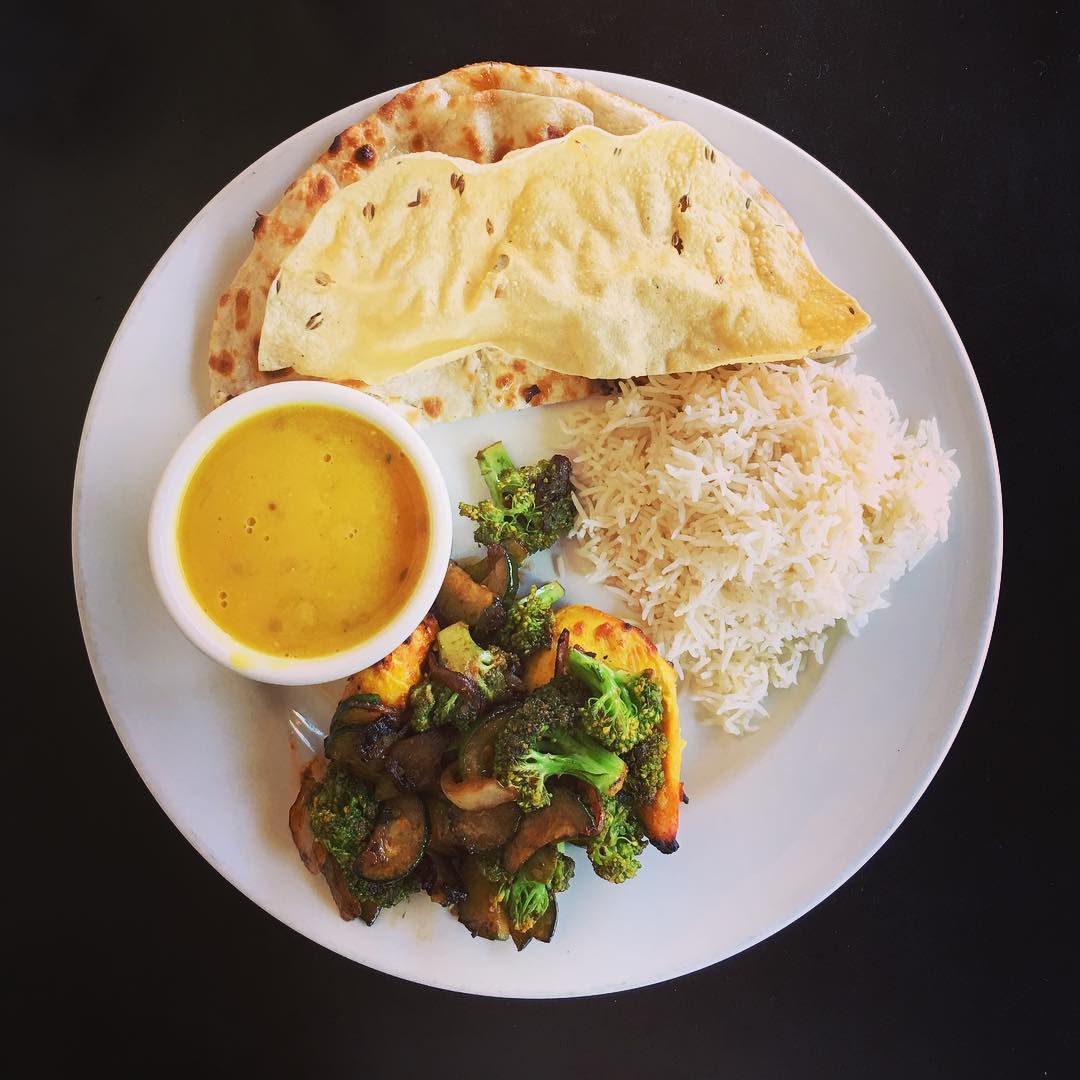 2. Tasca Tasca (Portuguese tapas)
3. Mama Tanino's Ristorante (Italian)
4. New Haven Apizza Shop (Pizza)
5. Divewalk Cafe (Creperie & Asian Fusion)
For cheap eats, grab a sandwich at one of the many sandwich shops on the Plaza and picnic on the Plaza. The Plaza is one of the few squares in the US where you can drink alcohol, so bring a bottle of wine to enjoy.
Where to taste wine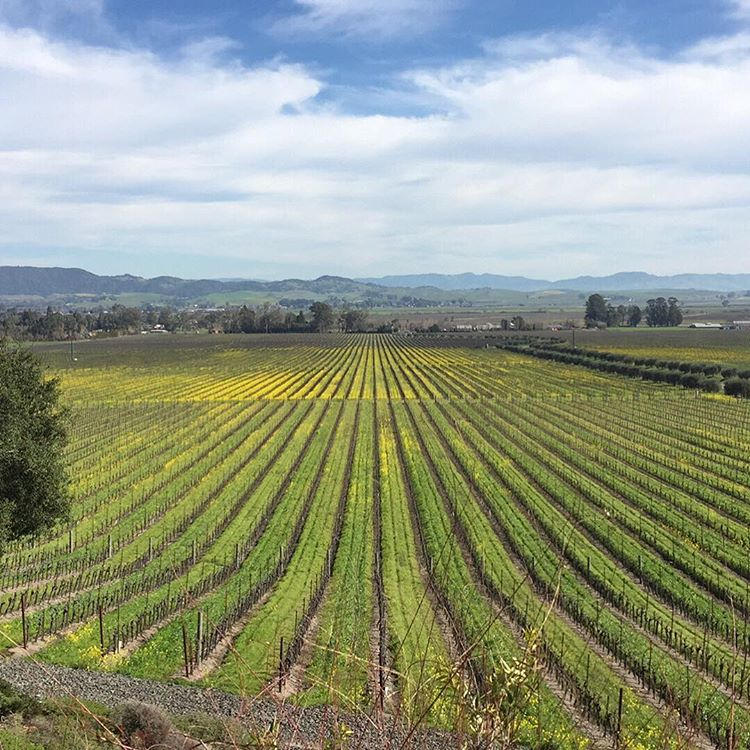 photo via Flickr by Sarah Stierch
Groups of six or more should make reservations for wine tastings. Visit wineries early in the day, when it is less busy. If you plan to go wine tasting outside of downtown, talk to your hotel about hiring a driver or tour company to take you to wineries, so you don't have to worry about drinking and driving.
When visiting wineries, be sure to tip the tasting room staff if you've enjoyed your experience, regardless of if you buy wine or not. $2-$5 is adequate for a regular tasting, $10 or more for a food and wine pairing.
Also remember – you don't have to drink all the wine. Spit buckets are provided so you can drink what you enjoy and dump what you don't!
1. Gloria Ferrer Caves & Vineyards
2. Corner 103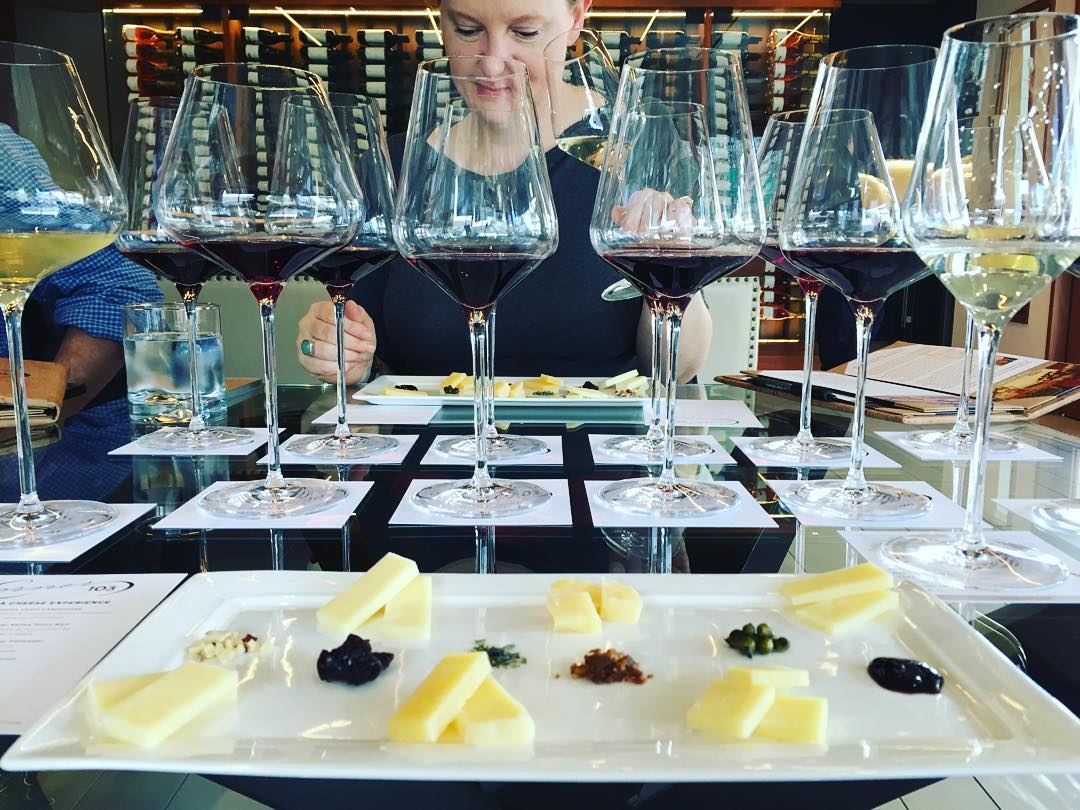 3. MacLaren Wine Company
4. Passaggio Wines
5. Three Sticks Winery (appointment only)
Where to stay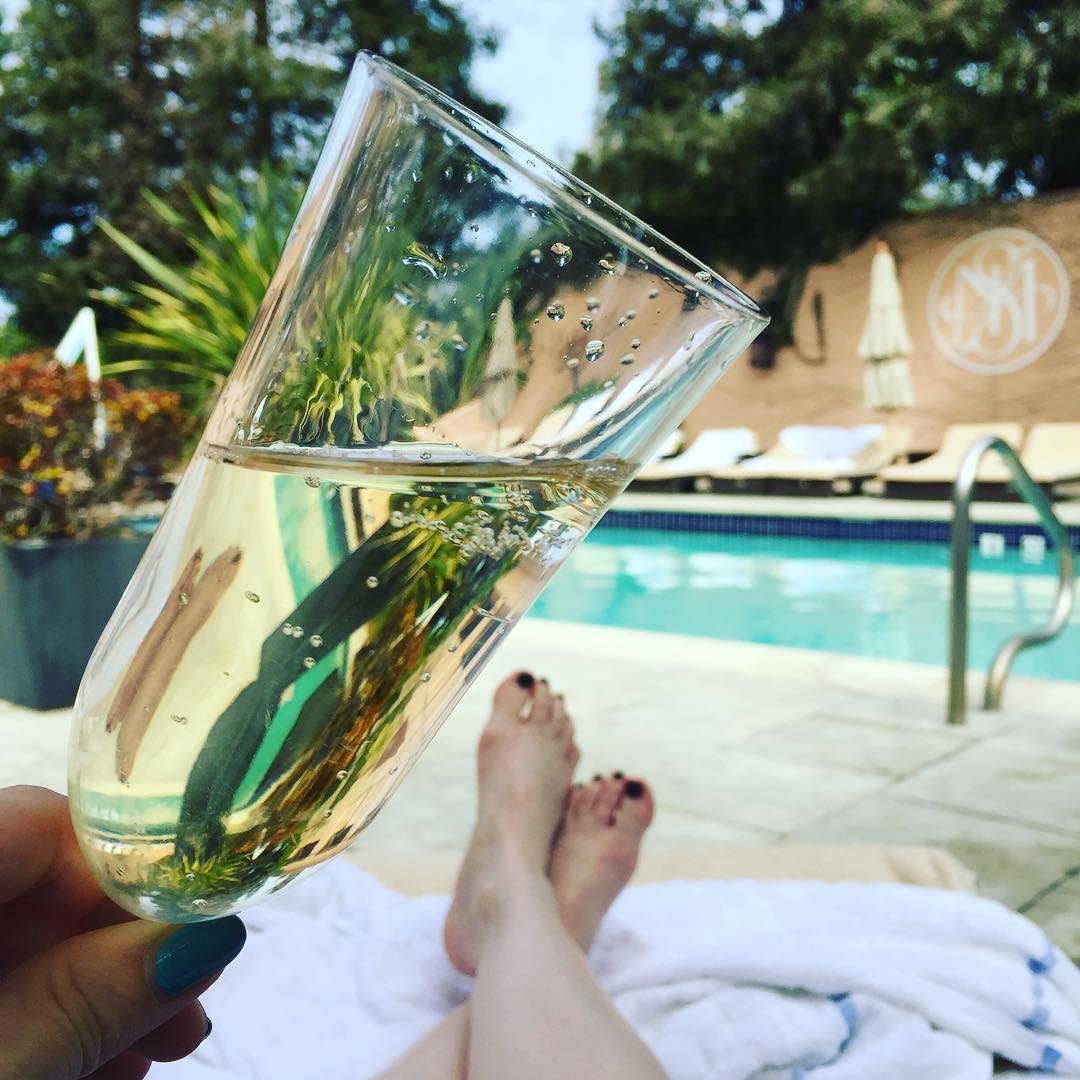 Accomodations in Sonoma can be very expensive. For inexpensive/cheap accommodations, camping is an option, however, campgrounds are located in more rural reasons of the county. Vacation rentals are plentiful and vary in price and style, check AirBNB and VRBO for the widest selection.
Hotels and resorts
1. Fairmont Sonoma Mission Inn ($$$$)
2. MacArthur Place ($$$$)
3. El Pueblo Inn ($$)
4. Best Western Sonoma Valley Inn ($$)
5. The Lodge at Sonoma Renaissance Resort & Spa ($$$$)
Tips for Sonoma
Sonoma is bike friendly, however, a car is advised for visiting wineries and more rural areas of the community. Downtown Sonoma is very walker friendly.
Sonoma does offer some family friendly activities and activities for non-wine drinkers. However, the culture is very wine and luxury focused, which can lead to boredom for the little ones and non-drinkers alike.
About Sarah
Sarah Stierch is a wine, food and lifestyle journalist and blogger based in Sonoma, California. She's passionate about the good life, especially when food and wine are involved. Sarah blogs at Sarah's Sojourn. I'm recommending you to follow her on Facebook, Twitter, and Pinterest as well.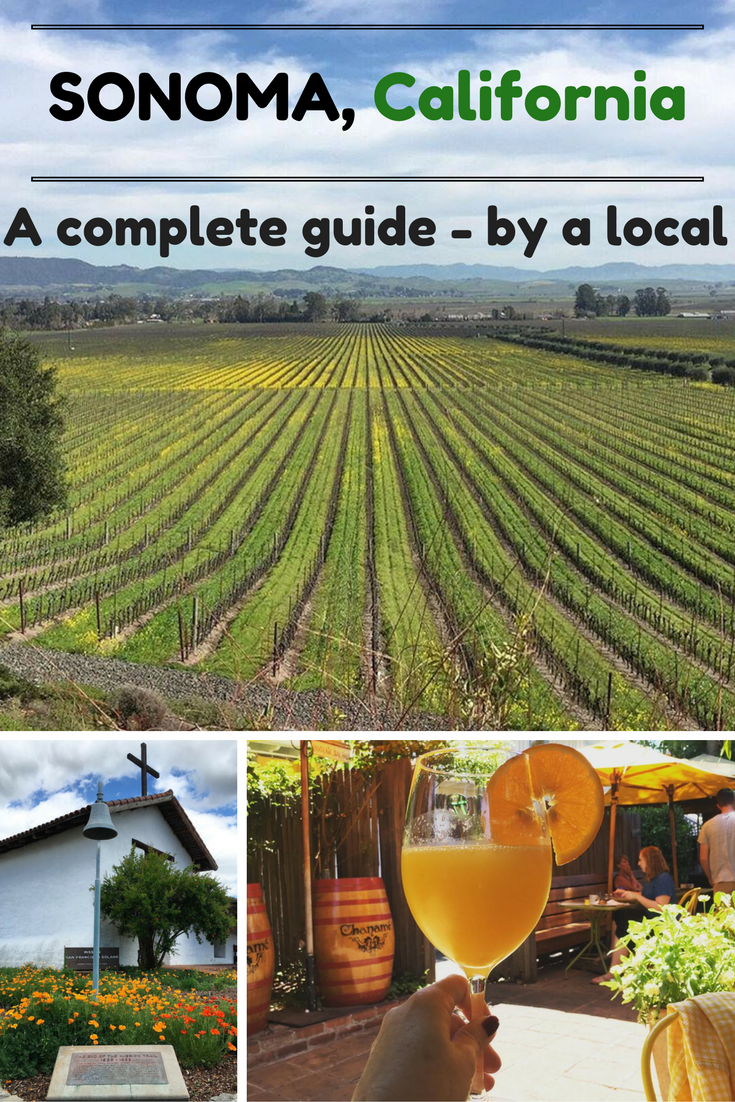 Save