Riding on an ATV or four-wheeler is one of the favorite pastimes of families, friends, couples and more. Riding around your home is exciting but there are times you may want to venture off into different terrain. Discover a few places below where you can ATV with the entire family. Get ready to pack up your vehicles, your sense of adventure, and make memories that will last a lifetime.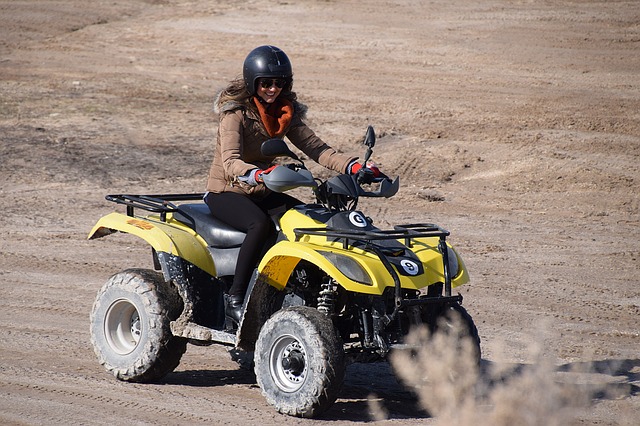 image source
Favorite Places To Visit
One of the favorite places to visit for ATV enthusiasts is the West Virginia Hatfield McCoy trail system. There's over 700 miles of trails to explore and the terrain is varied so everyone is sure to get a thrill. With eight trail systems open year round, this is a top area for many to enjoy.
Moab, Utah is another fun place to pack up your ATV's and head for adventure. You can really test out the strength of your ATV tires on the miles and miles of trails that await. See amazing sights such as the Gemini Bride Trail and Moab Rim Trail.
Another favorite of many is in Florida. You can travel to the Croom ORV Park and explore the trails through the Withlacoochee River State Forest. Miles and miles of trail await you in this sandy climate offering a different type of trail experience. They have trails just for the young riders, campsites, and much more awaiting your family.
Get Your Gear Ready
Before heading out be sure to get all the proper gear you need to be safe and have a great time. Be sure to check out bikebandit.com for your helmets, ATV accessories, and more to make sure you're ready to hit the trails. These are just a few of the many adventurous trails awaiting you and your family to explore. Whether you want to go to the desert of California, the tropical Hawaii climate or hit the mountains up north, the options are endless for ATVing.
Save