Wondering where to ski in Switzerland beyond the famous resorts? These are 8 best-hidden ski resorts in Switzerland that will leave you breathless and will charm you instantly. Discover these best-kept winter resorts in Switzerland and prepare for an amazing experience! These lesser known Swiss ski resorts are presented by Mike from the AdvenTourist.
Switzerland is lucky to be located in prime ski terrain, right in the heart of the alps. But like many other countries in the world, people only head to the most popular resorts, unaware of what they are missing.
In Canada that is ski resorts like Whistler Blackcomb. In the USA it's Vail, Steamboat and the like. And of course, in Switzerland, it's resorts like Verbier, Davos, and Klosters – where Prince Charles famously skies.
But, if you want to get away from the masses, and discover the hidden ski resorts in Switzerland, you have to get a little creative. And go places often only the real locals go.
And lucky for you, I have spent over a decade doing just that, and these are some of the gems that I have found.
Unknown Ski resorts in Switzerland – where to ski in Switzerland
Flumserberg
Flumserberg is the home ski mountain for all those living in Zurich. In fact, if you ask most Zurichers where they ski, the majority of them will spend at least one day in the ski season here.
Discover 30 unique things to do in Zurich on your next trip
There are a lot of reasons why this is the case. First and foremost, it is probably the closest ski resort to the city. But, on top of that, it is quite high for the region at over 2200m (7400ft) and also attracts bucketloads of snow. I recall many a season where the snow just seemed to fall here first, and then fail to fall elsewhere. It's a little uncanny!
It's also a great resort for all kinds of skiers with everything from easy blues, to super steep blacks. And there is a great kids area, with a ski school for them (and maybe you if you need a little refresher).
Here's the insider's guide to Zurich with the best things to do here to help you plan your trip!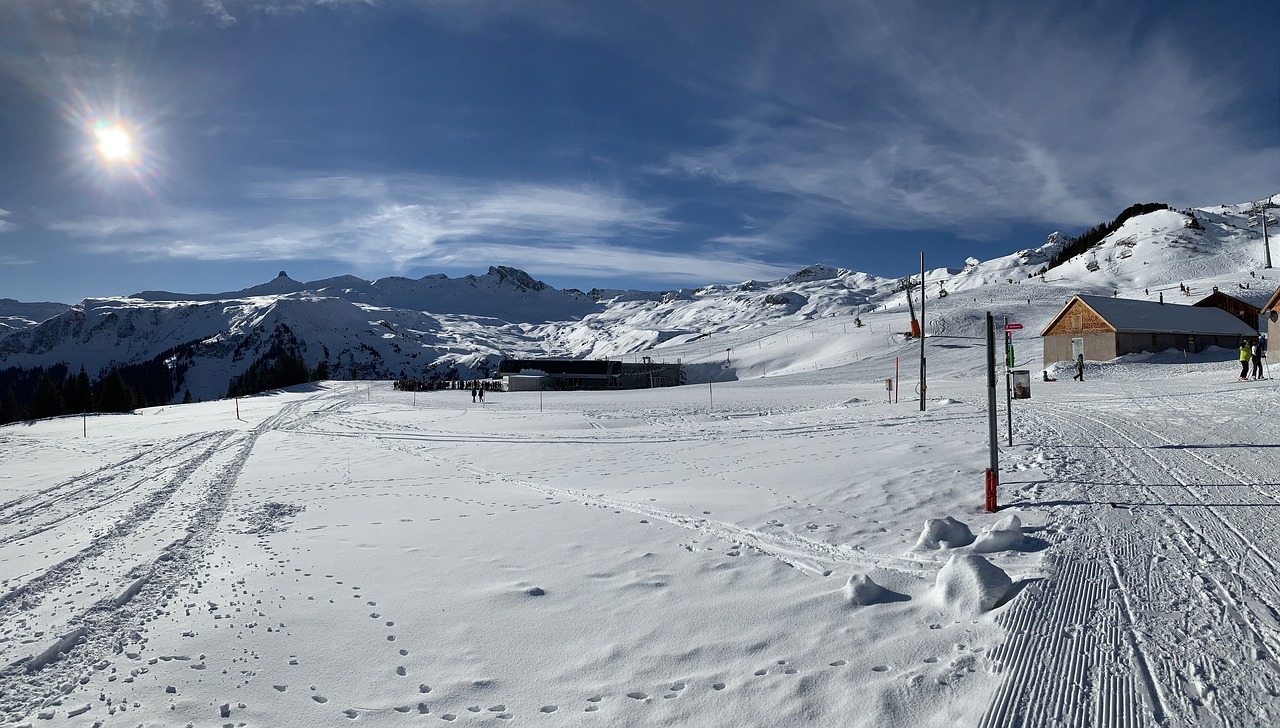 Flims Laax
Just around the corner from Chur in the east of Switzerland, Flims Laax is two ski areas rolled into one. That makes for a large ski resort with at least a week's worth of skiing in the resort.
Like with most resorts in Switzerland, there is quite a variety of terrain from easy, long rollers, to more difficult and steep blacks. There is also a glacier at the top, albeit a tiny one, which makes for earlier and later skiing than in other resorts. And, they also cater well to snowboarders, with a fun boarding park and half-pipe, to keep those more adventurous of you busy.
If you are based in the Zurich area, it is possible to do this as a day trip, but there are certainly lots of great accommodation options in the area. Flims Laax is for sure one of the best Swiss ski resorts.
Pizol
Still wondering where to ski in Switzerland? Pizol is one of those mountains that is almost ignored by the majority of skiers, even in Switzerland. At first glance it seems small and a bit underwhelming, but I have had some great days out here.
First, because it is ignored by most, it is often quiet and open to fast and easy skiing. Second, there are quite a few "off-piste" areas for those who like to dabble in the deep powder. Just pay attention to avalanche warnings, which are always posted at the top of the lifts.
The views from here are also amazing, with a 180-degree panorama from the slopes, and almost a 360 one from the top. And it is also reachable for a day trip from Zurich, should you be so inclined!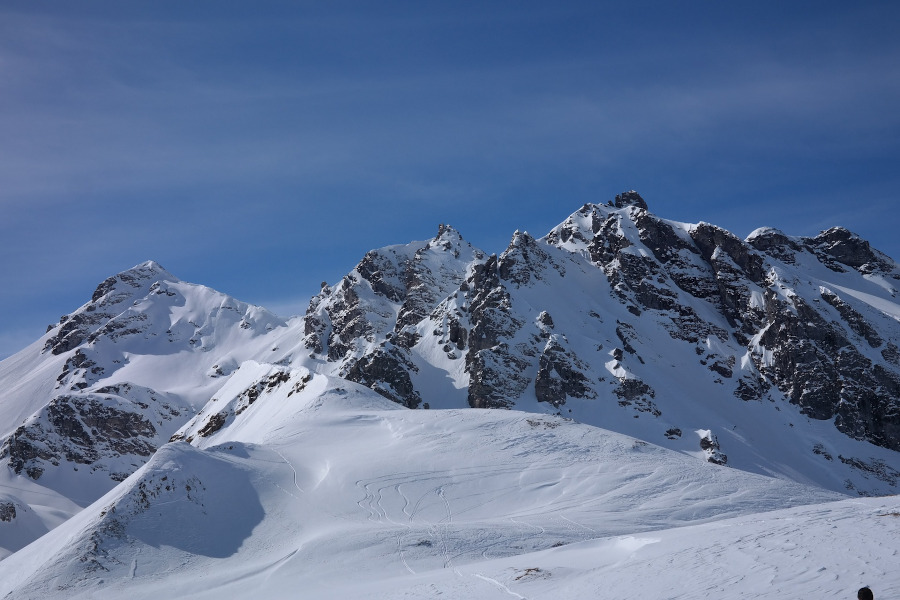 Melchsee Frutt
This is a bit of a secret tip for those living or visiting the Lucerne area. Why? Because Melchsee Frutt is actually pretty close at around 1 hour 15 by train and bus, and an hour by car. So, it's a no-brainer for a day's skiing in the Alps.
It actually has quite an unusual geography, being located high on a mountain plateau high above the main valley leading out of Lucerne. But, that means that once you have taken the main cable car up, you are free to hop from lift to lift and ski the whole area in a day. Melchsee Frutt is definitely one of the underrated ski resorts in Switzerland.
I have also done quite a bit of snowshoeing here because the wide-open valleys lend themselves to endless exploring. You can even walk the whole thing, go to lake in summer and end up at another more popular resort – Engelberg.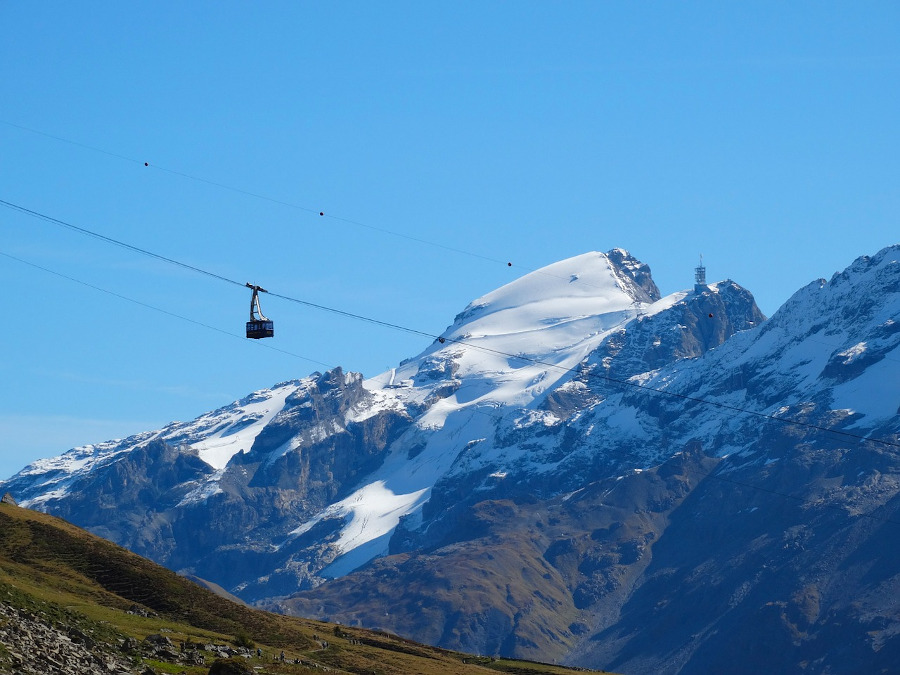 Hasliberg
Many of my friends have never heard of or been to this one, don't ask me why. It's actually tucked away above Meiringen, home to the Swiss Meringue, not far from Interlaken. It consists of two main valleys, which you can reach from cable cars at the bottom, or ski between via lifts.
There is a huge variety of runs in this resort and they also often get nice dumps of snow when other resorts are crying out for their lack of it. So, if you are in Lucerne, Bern or Interlaken, give it a shot. You won't regret it.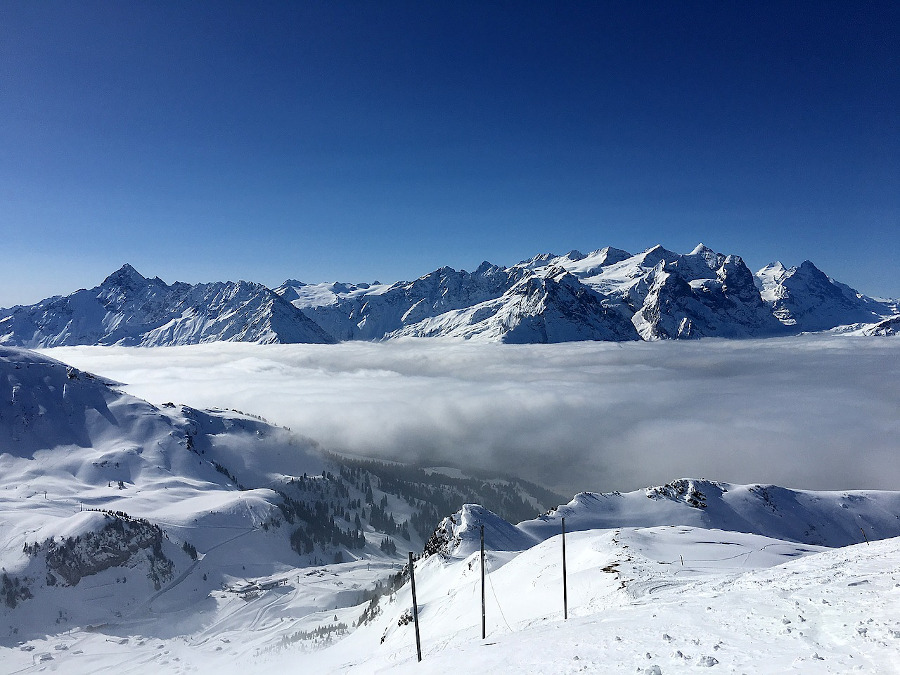 Elm
Elm is a resort I actually heard about from a colleague when I first arrived in Switzerland, but I believe many have never been there either. Again, it is a little tucked away, deep in a side valley of Glarnerland, but it is reachable in a day from Zurich.
Because it is often ignored by the masses, it has a lot going for it. Lots of wide-open runs of varying difficulties, and often absolutely no crowds or waiting times. The only challenge is reaching it by public transport, which takes around 1 hour 40, whereas a car can get you there in just over an hour.
Andermatt
Andermatt used to be a lesser-known resort in Switzerland until they started developing huge hotels there. However, because it is so large and often right in the middle of the biggest snow dumps in Switzerland, I would absolutely give it a shot.
It is quite a high resort, located around the Oberalp Pass in the center of Switzerland, and it is renowned for its "off-piste" skiing. So, if that is something you enjoy, then this is the place for you.
Again, I must give a few warnings – skiing out of bounds in Switzerland is very risky and you should be experienced, informed and have the right gear (avalanche beacons etc). Only the actual slopes are checked and patrolled, and going out of bounds is risky.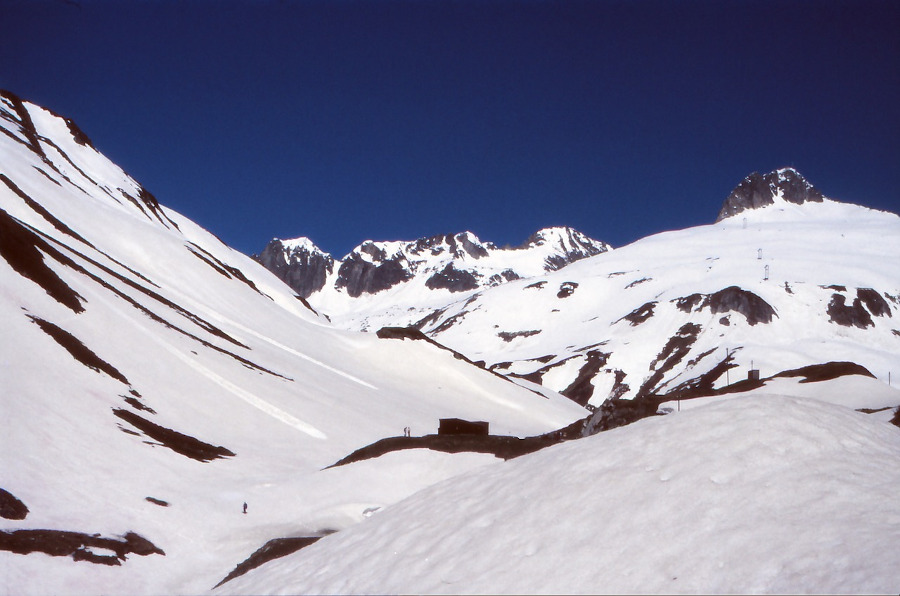 Scuol
The last hidden ski resort in Switzerland I want to highlight in this post is one that is close to my heart, Scuol. This resort is located above the town of Scuol in the Engadine region of Switzerland, which is worth visiting even when you don't ski. The towns are stunning in terms of history, buildings and location and they are also often ignored by the tourist masses in Switzerland.
The resort is best reached from Scuol itself, however, you can also stay in nearby towns like Guarda, Ramosch and other picturesque historic villages. I often spend Fall here hiking too, so can highly recommend it.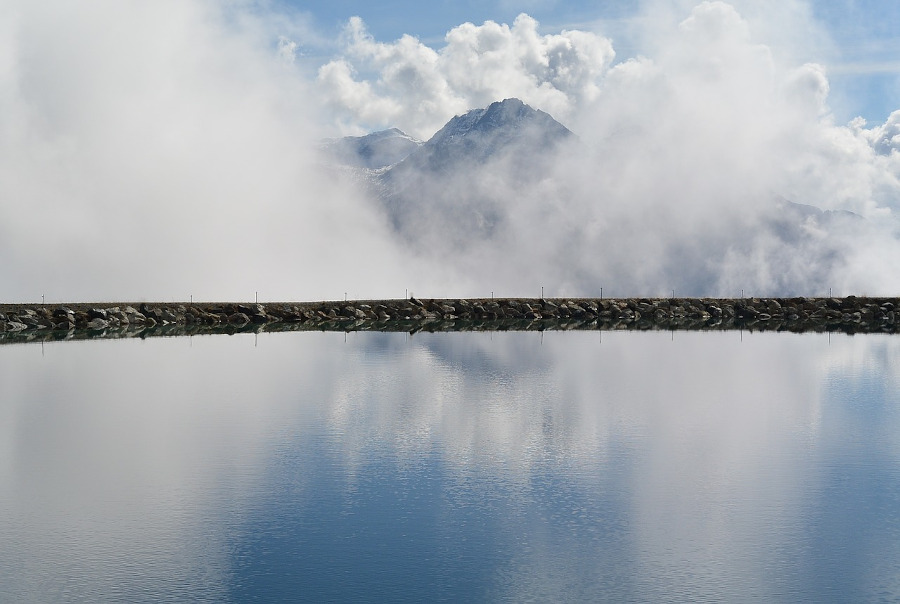 A Country Filled With Ski Resorts
Of course, there are dozens of more ski resorts in Switzerland. The whole country is actually littered with them!
So, if this list is not enough to get you going, just ask a few locals and see what they recommend. I am sure I have missed a few gems!
About the author
Mike is addicted to both adventure and travel, so decided to combine the two to form the AdvenTourist. There he shares his journey from one adrenaline rush to another, always exploring new places as he goes. You can find him sharing his travels on Facebook.